Best Absence Management Software in 2023
Are you looking for an Absence Management Software for your business? You have come to the right page. This guide will help you discover the best Absence Management Software of 2023 and along with a deep dive into their features, pricing, rating, etc.
What is Absence Management Software?
Absence management software helps businesses and organizations manage employee absences effectively. This software provides a centralized platform that allows HR managers or supervisors to easily track and monitor employee leaves, vacations, or sick days, ensuring compliance with company policies and regulations. With absence management software, businesses can reduce absenteeism, improve productivity, and minimize the risk of errors or conflicts related to employee attendance.
How Absence Management Software work or function?
Absence management software helps organizations track and manage employee absences, from sick days to vacation. These tools allow employers to monitor absence trends and patterns, identify potential issues, and make data-driven decisions. They also give employees the ability to request time off, and ensure that their leave is managed in a fair and consistent manner. Absence management software reduces administrative burden, improves compliance, and helps organizations maintain a healthy work-life balance for their employees.
Benefits of Absence Management Software?
Absence management software brings numerous benefits to organizations, including:
Automated and accurate tracking of employee absences, including holidays, sick days, and vacations.
Improved compliance with labor laws and policies, reducing organizational risk.
Enhanced visibility into employee attendance and patterns, enabling better resource planning and staffing decisions.
Reduced administrative burdens and paperwork associated with attendance and leave management.
Increased employee satisfaction by ensuring consistent and transparent attendance policies and more efficient communication with managers.
How we curated this list
We conducted extensive research to identify a wide range of software options within each category. This involved exploring online resources, industry publications, software directories, and user reviews. Please note that the pricing and features mentioned here are subject to change. We recommend you to visit the product website for the latest information before making a decision.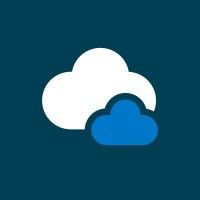 Product Description
Swap spreadsheets for software and put your people first. Our award-winning HR software scales as your business grows. Start your free 14-day trial
Pros and Cons
Comprehensive HR software for small and medium-sized businesses which puts you in control of all HR functions while re-centering your people at the heart of your business.
Features like Leave & Absence, People Management, Performance Management, HR Dashboard, Document Management, Reporting & Analytics, Recruiting & Onboarding, etc., provide all necessary HR functions for human capital management.
It can integrate with other systems in your business, and it is super-easy to learn and straight forward to use.
It is not clear how much customer support the software provider will offer.
The pricing plan depends on the number of people in your business, and therefore, it may not always be cost-effective for small-sized businesses.
It is not clear whether it offers any automation to simplify HR processes.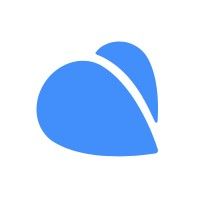 Product Description
Modular human resources software for leave management, digital time tracking, staff directory, performance reviews, onboarding, and more. Try free for 21 days!
Pros and Cons
Customize HR management system: The software allows to customize HR management system as per the business requirements, which is helpful for businesses at any stage of growth.
Centralize employee data: The software helps in centralizing employee data, which saves time and makes essential tasks easy by exporting team reports and onboarding new employees in minutes.
Real-time snapshot of attendance: The software provides a real-time snapshot of attendance, which helps businesses in time management and get accurate attendance information.
No payroll integration: It does not have payroll integration.
Limited features: The software has limited features as compared to some other HR management software in the market.
Expensive: Some of its pricing plans are expensive, which can be a concern for small businesses.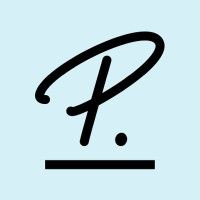 Product Description
Personio is a holistic HR software for companies from 10 - 2,000 employees. No hoops, no hype, just great HR. Learn more today.
Pros and Cons
Comprehensive HR software with a variety of features ranging from HR management to payroll and applicant tracking, which can streamline HR processes.
Offers workflow automation and electronic signature capabilities, which can enhance efficiency and reduce manual work.
Provides analytics and reporting functionality, which can help businesses make data-informed decisions and identify areas for improvement.
May be overwhelming for small businesses with simple HR needs as it offers many specialized features.
Pricing information is not readily available on the website, which may make it difficult for businesses to compare costs.
May require additional training to fully utilize all the features, which could be time-consuming and costly.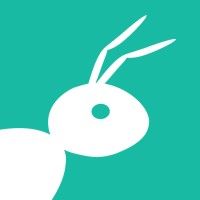 Product Description
Hire employees in China without a local entity. HROne handles your HR compliance and payroll so you can focus on your business.
Pros and Cons
HROne offers a comprehensive HR software suite with integrated modules such as payroll, attendance management, and performance management, making it a one-stop solution for all HR needs.
The software provides real-time data insights that support growth in the short and long term, allowing users to take strategic decisions at the right time.
HROne is highly flexible and scalable, allowing organizations to configure the software as per their business needs and future expansion plans.
The pricing for HROne is not mentioned on the website, so potential users may have to contact the company to get a quote.
Although the mobile app is a pro, it may not be suitable for all users who prefer desktop-only software.
There is no mention of whether HROne offers customer support or training to help users navigate and make the most of the software.
Product Description
A human resources (HR) software that helps CEOs and HR pros streamline employee time tracking, time off management, performance, and more - all in one place.
Pros and Cons
Factorial offers an all-in-one HR software which centralizes human resources management in the most efficient way.
With Factorial, companies can manage all their HR processes in one single place, saving time, money and worries.
Factorial offers plans for all budgets and a free trial period of 14 days.
The product seems to be more focused on helping companies manage their HR processes and less on offering in-depth talent acquisition and management features.
There is no mention of any mobile apps or features that could allow employees to access their information and communicate with their team members on-the-go.
It is unclear how customizable the software is or if there are any limitations in terms of which HR processes can be managed through the platform.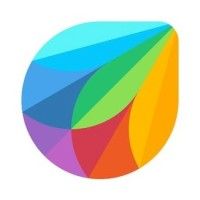 #6
Freshteam by Freshworks
Product Description
Freshworks makes easy-to-use business software. We are a leading provider of modern SaaS solutions that solve multiple, complex business problems.
Pros and Cons
Freshworks offers a wide range of products for customer service, IT service management, conversational engagement, marketing automation, and sales automation.
The products are AI-powered and easy to use, which can lead to increased productivity and efficiency.
Freshworks offers a 21-day free trial and has over 60,000 global customers, making it a reliable and trusted choice for businesses of all sizes.
There is no mention of pricing on the website, which can make it difficult for potential customers to determine if the product fits within their budget.
The website provides an overwhelming amount of information, which can be confusing for users who are new to the product.
The company seems to focus heavily on AI and automation, which may not be appealing to businesses who prefer a more personalized approach to customer service.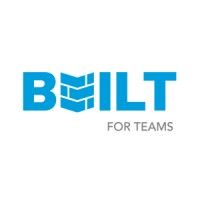 Product Description
Intuitive org chart, position management, and succession planning tools designed to help you plan, hire, manage, and retain your workforce.
Pros and Cons
Modular platform allows for flexibility and only paying for what is needed at the moment.
Advanced org charts and position management tools make workforce planning and budgeting more effective.
Succession planning feature helps companies develop and maintain a resilient workforce.
Pricing may not be as straightforward as a one-time purchase of a software.
It may take time for some companies to fully integrate and implement all modules and features.
The platform may not fit the needs of all types of businesses or industries.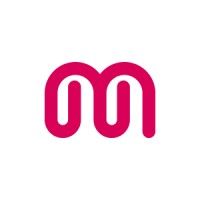 Product Description
An all-in-one performance management tool with a human-centric view
Pros and Cons
Mirro aims to boost organizational culture by providing a complete hire-to-retire employee experience and solving day-to-day administrative tasks in a user-friendly way.
The platform offers real-time data and insights about the organization, including diversity, retention, time, salaries, relationships, and performance.
Mirro supports a hybrid workplace by enabling a safe space that gives everyone a voice, shining a light on their activities and accomplishments, and making attendance and working away transparent and collaborative.
It is unclear how Mirro's technology works and what software integrations it offers.
The pricing plans for Mirro are not listed on the website, which may make it difficult for potential customers to compare with other products.
Some of the language and features of Mirro may not be relevant or useful for certain organizations or industries.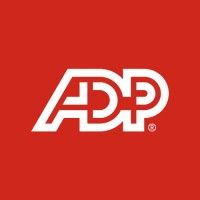 Product Description
ADP's all-in-one human capital management (HCM) software offers expert guidance for talent, payroll, time, benefits, and more for large businesses.
Pros and Cons
The ADP Vantage HCM solution is a comprehensive platform that can provide payroll, time and attendance, talent, benefits, and HR services all in one place.
The platform is highly configurable and can be customized to meet the unique needs of each business.
The ADP Vantage HCM solution is powered by ADP DataCloud, which can offer real-time data and insights to help businesses make strategic decisions.
The ADP Vantage HCM solution may be too complex for small businesses that only need basic payroll and HR services.
The platform may require a long implementation process, which could be a barrier for businesses that need to get up and running quickly.
The cost of the ADP Vantage HCM solution may be higher than other payroll and HR software options available, particularly for small businesses.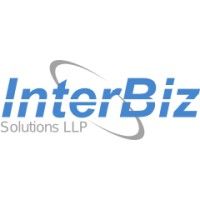 Product Description
Best HR Software, Payroll Software Company in Hyderabad, India offers complete HR Solutions. Call us on 63018 54192 to know more.
Pros and Cons
Comprehensive HR management suite that covers a wide range of functions including payroll, tax management, performance appraisal, attendance management, and more.
User-friendly interface with interactive dashboards, 3D drill-down reports, and SMS alerts.
Customizable workflows that can seamlessly integrate with your existing HR management processes and department organization.
No information provided on pricing, making it difficult to determine affordability or value for money.
No mention of mobile accessibility, which could limit the flexibility for remote or on-the-go HR management.
Limited information on customer support, including availability of resources or assistance in case of technical issues or questions. Product Description
Pause is an innovative, dynamic and creative approach designed to address the needs of women who have had multiple children removed from their care.
Pros and Cons
The product, Pause, aims to help women in difficult situations – specifically, women who have had children removed from their care – by providing support and guidance.
Pause is a charitable company, meaning that their primary focus is on improving the lives of those in need, rather than making a profit.
Pause aims to create a social care system where the removal of a child from a family never has to happen more than once, which is a noble and important goal.
Although Pause is a helpful service, it is limited in that it is only available to women who have had children removed from their care. There are many other groups and individuals who could benefit from similar support.
It is not clear what specific resources and services Pause offers to its clients beyond guidance and support, so their impact may be limited.
The website does not provide information on how people can get involved or support the organization beyond making a donation, limiting opportunities for individuals to contribute to their cause in meaningful ways outside of financial support. Product Description
Need support to make your workplace happier? Or struggling with your mental health at work? Want your workplace to partner with Mind? We can help.
Pros and Cons
Provides comprehensive mental health support and resources for individuals and workplaces
Offers sector-specific guides tailored to specific industries
Includes a benchmarking tool (Workplace Wellbeing Index) to assess and improve workplace wellbeing
The website can be overwhelming with a lot of information to navigate
Limited information on specific services and programs offered by Mind
Limited interactivity or personalized support options on the website Product Description
UBS is a global firm providing financial services in over 50 markets. Visit our site to find out what we offer in your market.
Pros and Cons
UBS offers a complete range of tailored advice and investment services for high net worth and affluent individuals worldwide.
UBS provides investment capabilities across traditional and alternative asset classes for private clients, intermediaries and institutional investors.
UBS is a global financial services firm that offers market intelligence, business execution, liquidity provision, processing and client servicing.
It is unclear what the specific wealth management products and services UBS offers are.
There is no information about the fees and charges associated with UBS's investment services.
The website does not provide any information about UBS's customer support or the availability of its services in different regions. Product Description
Create a High Performing Team, track OKR and KPI of your employees and teams, reward your best staff, keep them motivated and engaged, increase internal competition
Pros and Cons
All-in-one app to manage tasks, projects, KPIs, and more, which makes it easier for teams to track progress and improve productivity.
Free pricing plan with no credit card required, making it accessible to organizations of all sizes.
Excellent customer support with 24/7 availability, including free coaching webinars, phone support, and chat.
It may have a steep learning curve for some users due to the extensive features and functionalities.
Limited integrations with other tools could be an inconvenience for some teams.
Lack of customization options may not cater to individual team needs. Product Description
Attendance and Time Tracking that employees love and saves your time. Get the most accurate timesheets to easily invoice clients and pay your team.
Pros and Cons
AttendanceBot offers a range of solutions for people management, including time tracking, employee scheduling, absence management, and hybrid work.
The software is easy to use and works right within Slack and MS Teams, making it accessible and convenient for teams to manage their work.
AttendanceBot offers custom policies and integrations for businesses to fit their unique needs and workflows.
AttendanceBot's pricing is not mentioned in the passage, so it's unclear how affordable or expensive the software is.
The software seems to be primarily geared towards teams that use Slack and MS Teams, so it may not be as useful for companies that don't use those platforms.
While AttendanceBot offers a range of features, it's unclear how comprehensive or advanced those features are compared to other people management software available in the market.
Missing a tool?
List it here

->
Frequently asked
questions
The best absence management software would depend on the specific needs and goals of the business. Some popular options to consider include LeaveBoard, Absence.io, and absence.io. Features, pricing, scalability, and integration capabilities must be evaluated to determine the best choice for the business.
Absence management software offers benefits like easy tracking of employee leaves, automatic scheduling of replacements, reduced absenteeism, increased productivity, simplified compliance, and improved communication. It can help organizations save time, effort, and money, and foster a positive work culture.
The common use of absence management software is to track and manage employee absences, including sick leave, vacation time, and other types of time off. It enables businesses to ensure compliance with labor regulations, monitor employee attendance, and effectively plan staff resources. It also provides features for leave requests, approvals, and reporting to streamline absence management processes.
When choosing absence management software, consider features like customizable absence policies, easy task management, employee self-service, mobile accessibility, real-time reporting, analytics, integration options, and customer support. These features will help you efficiently track and manage employee absences.
Absence management software is used by various industries like healthcare, retail, hospitality, manufacturing, and more. This software helps businesses in managing employee absences, leaves, and time off requests efficiently and effectively.
The cost of absence management software varies based on factors like features, provider, and employee count. It can range from free plans with basic features to monthly subscriptions starting at $4 to $15 per employee, or more for additional services such as integration and customization.
Yes, there are free absence management software tools available. Some popular options include absence.io, Calamari, and LeaveWizard. These free plans often have limitations on features and user numbers. However, they can be a good starting point for small businesses or organizations with basic absence management needs.
Absence management software can vary in complexity, but most are designed to be user-friendly. Basic computer skills and a general understanding of absence management concepts are typically enough to get started. However, more advanced features or integrations may require some technical knowledge or assistance from support resources.
How to use this page to find the right software
Identify your needs and requirements from the software. Consider factors like functionality, features, platform compatibility, budget, and any specific industry or personal preferences.
Based on your needs, prioritize the features or functionalities that are essential for your software.
Explore the website link of each software to gather more detailed information about it.
Engage employees right inside emails
⚡ Streamline employee onboarding with interactive emails
✉️ Conduct pulse surveys and gather feedback inside the emails
🔥 Organize outings & collect opinions with interactive polls in emails
Early stage startup? These tools might help you
Better emails. less work.
super growth.