Best Corporate Social Responsibility Software in 2023
Are you looking for a Corporate Social Responsibility Software for your business? You have come to the right page. This guide will help you discover the best Corporate Social Responsibility Software of 2023 and along with a deep dive into their features, pricing, rating, etc.
What is Corporate Social Responsibility Software?
Corporate social responsibility software is a tool that helps organizations manage and track their sustainability initiatives, philanthropic efforts, and environmental impact. This software provides a centralized platform where companies can set their goals, monitor progress, and report on their achievements. It also assists in engaging stakeholders, communicating with suppliers, and ensuring compliance with regulatory requirements. By using this software, businesses can demonstrate their commitment to social responsibility, increase transparency, and enhance their reputation among customers and investors.
How Corporate Social Responsibility Software work or function?
Corporate social responsibility software helps organizations manage their social and environmental impact by tracking and analyzing their sustainability efforts. It enables companies to set goals, measure progress, and identify areas for improvement. The software provides a centralized platform for managing sustainability-related data and streamlining reporting to stakeholders. With CSR software, companies can ensure that their business practices align with their values and commitments to social responsibility.
Benefits of Corporate Social Responsibility Software?
Benefits of corporate social responsibility software:
Automating CSR management creates more efficient and cost-effective processes across the organization.
Enables timely tracking and reporting on the company's performance on various social responsibility parameters.
Saves costs on third-party paid CSR auditing and compliance.
Addresses risk management, brand reputation-building, and stakeholder demands for transparency and accountability. With improved CSR performance, you can gain a competitive edge in the market.
With CSR Software, you will also be able to demonstrate your belief in good corporate citizenship and social responsibility that can improve employee morale and retention, and customer loyalty.
How we curated this list
We conducted extensive research to identify a wide range of software options within each category. This involved exploring online resources, industry publications, software directories, and user reviews. Please note that the pricing and features mentioned here are subject to change. We recommend you to visit the product website for the latest information before making a decision.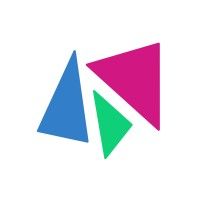 Product Description
Create a social impact program that's simple, flexible and on a budget. Match donations, manage volunteer events, create giving campaigns, monitor impact and build a culture of giving.
Pros and Cons
Millie is a social impact platform that "connects employees around giving back and doing good". So, it can help the company build a positive brand image by showing its commitment to social responsibility.
With its match programs, Millie makes it possible for companies to encourage their employees to donate for a cause. With every employee donation being matched, it can help increase retention and improve employee satisfaction.
Millie offers integrations with Slack, Microsoft Teams, SSO, calendars, and communication tools. This makes it easy for companies to integrate Millie with their existing workflow and increase adoption.
The pricing for Millie is not visible on the website, which can make it difficult to determine if it fits within a company's budget.
Although Millie offers volunteer and giving campaigns, these may not resonate with all employees and some may feel pressured to participate in activities they are not interested in.
Some employees may perceive Millie's gamified giving events as trivializing social issues that are serious. This may negatively impact their opinion of the company's commitment to social responsibility.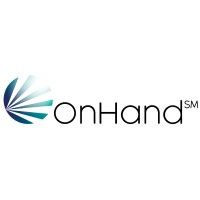 Product Description
Whether you require access to our group purchasing contracts, need help streamlining your purchases with MMIS software, or request supply chain consulting services and support. We offer solutions that will lower supply costs, increase operating efficiencies and drive revenue for providers.
Pros and Cons
OnHand offers access to over 2100 group purchasing contracts which can help businesses to lower costs and increase efficiency.
The partnership with Premier Inc., a leading group purchasing organization, ensures that OnHand has access to the best pricing tiers for products and services in all care settings.
OnHand offers supply chain consulting services to help streamline purchases, which can lead to increased operating efficiencies and revenues for providers.
The passage mentioned that OnHand has secured contracts with local businesses in the region for products and services which may not be covered under general Premier, Inc. contracts. It is not clear what those products and services are and whether they are relevant to all businesses.
While it is mentioned that Premier Inc. is an industry leader and has created a comprehensive database of actionable data, clinical best practices, and efficiency improvement strategies, it is not clear how OnHand leverages this expertise for the benefit of its affiliates.
The passage does not mention the cost of enrolling in the OnHand affiliate program or whether there are any minimum purchase requirements to access the group purchasing contracts.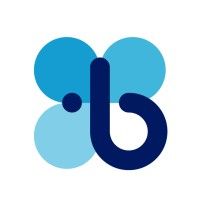 Product Description
Benevity's corporate purpose software offers the only integrated suite of community investment, employee, customer and nonprofit engagement solutions.
Pros and Cons
Offers various solutions for corporate purpose, employee engagement, community investment, and customer engagement.
Provides resources for nonprofits to register and get grants.
Has a Benevity Community Impact Network for connecting with other companies and nonprofits.
Not clear what specific products are being offered.
No pricing or cost information provided.
Limited information on how exactly the solutions and resources are implemented or utilized.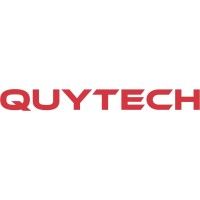 Product Description
We are recognised globally as a Top Mobile App Development Company. We provide custom app development services for Android, iPhone, Artificial Intelligence, Augmented & Virtual Reality
Pros and Cons
Quytech offers a wide range of services, including mobile app development, IT staff augmentation, artificial intelligence development, game development, AR/VR & metaverse development, and blockchain development, among others.
Quytech has a team of experienced and dedicated app developers who strive to provide custom app development services for Android, iOS, and other platforms.
Quytech has successfully delivered 1000+ projects for 500+ satisfied clients over the past 12 years.
The passage does not mention the pricing or cost of Quytech's services, making it difficult for potential clients to judge their affordability.
The passage contains a lot of technical jargon and may confuse those who are not familiar with the mobile app development industry.
The passage does not provide any information on Quytech's customer service or support, which could be important for clients who need ongoing assistance with their projects.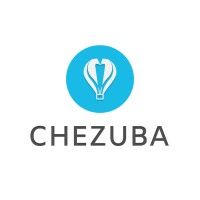 Product Description
Not just a software, but your full-time virtual CSR assistant. Chezuba is an all-in-one CSR platform that connects corporations with hyper-personalized volunteering and giving opportunities for their employees; enabling them to make an impact anywhere, anytime.
Pros and Cons
Chezuba offers highly customizable solutions that cater to the company's unique needs. Whether the focus is on employee volunteer programs, giving and matching, or grants, they have got it all covered.
Chezuba effortlessly integrates with all existing communication tools and platforms, such as Slack, Microsoft Teams, SSO, calendars, and all other major HRIS platforms.
Chezuba is a catalyst for elevating employee engagement. It empowers corporations to participate in giving back with enthusiasm and passion.
Chezuba's website does not provide any pricing and costing information.
As with any new platform, there may be a learning curve for new users. While Chezuba provides extensive onboarding support and resources, some users may initially find it takes a little time to become fully proficient.
For a startup whose mission is to become the world's largest social impact platform, Chezuba is ever-evolving and building new features. Their commitment to ongoing improvement means users need to adapt to occasional updates.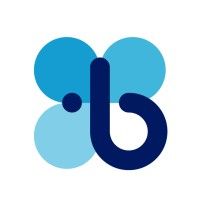 Product Description
Benevity's corporate purpose software offers the only integrated suite of community investment, employee, customer and nonprofit engagement solutions.
Pros and Cons
The product offers various solutions such as corporate purpose, employee engagement, community investment, and customer engagement.
It provides different types of products to help organizations like employee engagement, volunteering, micro-actions, giving, and affinity groups.
The product also has an API partnership and grants for community investment, which can help nonprofits and causes.
It is not clear what specific features, tools, or methods the product uses to provide its solutions.
The cost of the product is not mentioned, and it is uncertain what level of investment organizations need to make to access these solutions.
It is not clear how effective or proven the product is in delivering the desired outcomes for organizations that use it.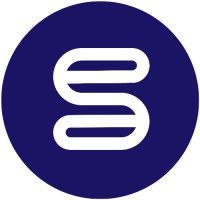 Product Description
Create an awesome culture of employee giving & volunteering. We are here to help you launch CSR initiatives that employees will love.
Pros and Cons
Customizable platform to match organization needs
User-friendly interface, easy to use
Efficient tracking of donations and volunteers, giving transparency to the organization
Not an all-in-one platform for all aspects of nonprofit management
Expensive for small organizations
Limited integration with other fundraising platforms.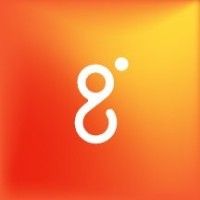 Product Description
Engage employees for social impact with Goodera. We curate, plan, and manage engaging volunteering programs for 10M+ employees.
Pros and Cons
Goodera provides volunteering and engagement solutions for CSR teams, ERGs, and communities, which helps in promoting social good and making a positive impact.
Goodera offers tailored volunteering programs to bring people and purpose closer, which can help in engaging more than 10 million employees across 400+ enterprises, including 60 from the Fortune 500.
Goodera has partnerships with over 50,000 nonprofits, making it easy for companies to support their chosen cause and engage their existing nonprofit partners.
There is no information provided on the cost of Goodera's services, which could be a potential barrier for some companies to use their services.
It is not clear from the passage how Goodera selects events for a company's volunteering calendar, which could be a concern for companies who want more control over the events they participate in.
While Goodera's services are available in 20+ languages and 500+ cities worldwide, there is no information on how well their services are adapted to local cultures and needs, which could be a potential issue in some regions. Product Description
Goodworld helps companies and nonprofits easily launch, manage and measure their CSR and ESG programs. Our platform provides purpose-driven businesses with user-friendly tools to make a positive social impact.
Pros and Cons
Opportunity to purchase a valuable domain name that could potentially enhance one's brand or online presence.
The seller provides a direct email address for interested buyers to contact the webmaster for further details, making the process more streamlined.
The domain name itself, "GOODWORLD.COM," could potentially be catchy and easy to remember for potential customers or clients.
No information is provided about the asking price for the domain, making it difficult for potential buyers to gauge whether it's within their budget.
The lack of information provided in the advertisement may cause confusion or hesitation for potential buyers, as they may not know what to expect or how to proceed.
There is no guarantee that the domain name will actually enhance one's online presence or brand, as it ultimately depends on the buyer's marketing and branding efforts.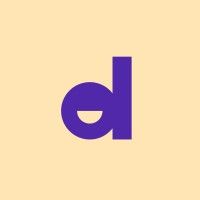 Product Description
Deed is a workplace giving and volunteering platform that puts people. Backed by PayPal and a solid infrastructure of trusted payment processors, our Fortune 500 partners support +2 million nonprofits with ease. And together, our community is doing more good deeds everyday at work, at home, in our neighborhoods, and all over the world.
Pros and Cons
Endless opportunities for employees to engage in charitable work and volunteer activities, providing a sense of purpose and fulfillment.
A comprehensive toolset for companies to manage and create policies, budgets, campaigns, and reporting with a fantastic admin platform.
Deed Communities can excite new talent, retain current employees, inspire ERGs and engrain social good into your company culture.
The pricing structure for businesses to use the platform has not been discussed in the passage, which could be a hindrance to smaller businesses with a tight budget.
As there are multiple features within Deed, some businesses may not require the full extent of the products offered which could lead to additional costs.
It is unclear how the app guarantees the security of user data and information, which may cause concern for some businesses. Product Description
Pros and Cons
One-stop-shop for impact measurement.
Automated data collection and real-time analysis across chapters, departments, programs, and locations.
Seamless creation of annual reports, ESG documentation, and investor presentations.
Pricing information is not available on the website.
It is unclear if the system requires training for end-users.
Some reporting capabilities may be limited, and additional customizations may come at an extra fee.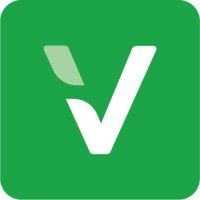 Product Description
Ratings platform to assess corporate social responsibility and sustainable procurement. Solutions include risk monitoring, audit management and sustainability ratings.
Pros and Cons
EcoVadis assessment can help businesses enhance their sustainability performance and improve their supply chain by providing a common platform, universal scorecard, benchmarks, and performance improvement tools.
The platform is flexible, adapting to the supplier profile across industries, geographies, and sizes, providing a basis for suppliers to drive improvement programs, show progress and receive external approval.
EcoVadis provides a structured method for evaluating suppliers, reducing questionnaire fatigue, and procurement teams can save 80% in costs compared to DIY programs.
The passage focuses mainly on positive customer Product Description
Carbon-And-More is an online application designed for SMBs to help them achieve their triple bottom line and employee engagement better.
Pros and Cons
Helps organizations save money by identifying and reducing energy and resource costs.
Helps organizations reduce their environmental impact and carbon footprint, contributing to the community.
Offers a shareable CSR dashboard for full transparency, which can improve the organization's image and competitiveness.
The website does not explain how the app calculates your carbon footprint or sustainability metrics.
The website does not offer any testimonials or reviews from organizations that have used the service.
There is no information on the pricing or subscription model for the service.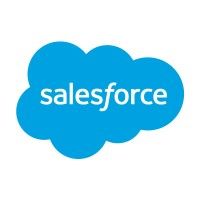 #14
Salesforce Philanthropy Cloud
Product Description
With Salesforce's Digital Experience Platform, quickly launch data-powered sites, portals, snf apps, connected across the customer journey.
Pros and Cons
The product offers personalized customer interactions with Einstein GPT, Data Cloud, and Customer 360, which can improve customer satisfaction.
Salesforce provides sales, service, or marketing solutions to help drive business success, which can increase revenue.
The product offers a free trial, which allows potential customers to test the product before committing to a purchase.
The product may be expensive for some small businesses, which could be a barrier to entry.
The product may require some training to use effectively, which could be time-consuming.
Some customers may prefer other CRM solutions, which could lead them to choose a competitor's product over Salesforce. Product Description
All-in-one CSR platform for companies of all sizes: employee giving, volunteering, and grants management. Bring purpose and impact to your workplace.
Pros and Cons
Provides an all-in-one CSR platform for companies of all sizes.
Offers employee giving, corporate social responsibility, and engagement opportunities to connect employees with meaningful causes.
Helps companies automate their grant management workflow and provides real-time analytics dashboards to track social impact.
No details provided on the cost or pricing of the product.
Limited information on the availability of the product in different countries.
No information on the level of customer support or training provided to companies using the product. Product Description
CSRconnect is a platform for employee engagement that offers a wide range of corporate community involvement programs and reporting capabilities. It's a hosted solution that can be used by companies of any size.
Pros and Cons
CSRconnect helps organizations streamline their corporate social responsibility initiatives.
The platform enables seamless communication between various stakeholders involved in CSR efforts.
CSRconnect provides real-time tracking and reporting of impact metrics, helping organizations measure the success of their CSR programs.
CSRconnect may not be affordable for small businesses or non-profits.
The platform may require extensive training to fully utilize all its features.
CSRconnect's effectiveness is dependent on the commitment and participation of all stakeholders involved.
Missing a tool?
List it here

->
Frequently asked
questions
The best CSR software depends on your specific needs and goals. Some popular options include B Impact Assessment, CSRware, and Salesforce Sustainability Cloud. Evaluate features, pricing, scalability, and integration capabilities to find the software that aligns with your CSR objectives.
Corporate social responsibility (CSR) software offers benefits such as improved sustainability, increased transparency, better stakeholder engagement, streamlined reporting, and enhanced reputation management. It helps businesses operate in an ethical and responsible manner, meeting the needs of society while achieving their goals.
The common use of corporate social responsibility (CSR) software is to help businesses manage and track their social and environmental impact. It enables companies to set goals, measure progress, report on their initiatives, and engage with stakeholders. It also provides features for employee volunteering, supply chain management, and sustainability reporting to improve transparency and accountability.
When choosing CSR software, consider features like sustainability reporting, employee volunteer management, stakeholder engagement, ESG performance tracking, donation management, and transparency & accountability. These features will help you effectively manage your CSR initiatives and demonstrate your commitment to social responsibility.
Corporate social responsibility (CSR) software is used by companies across various industries, including healthcare, finance, energy, retail, and more. It helps businesses manage, track, and report on their social responsibility initiatives, such as sustainability, community outreach, philanthropy, and diversity and inclusion efforts.
The cost of CSR software varies depending on the features, provider, and company size. It can range from free plans with limited features to monthly subscriptions starting at $50 to $500 or more, depending on the scale and level of service required.
Yes, there are free CSR software tools available. Some popular options include CSRware, Goodera, and Bimpactassessment. These free plans often have limitations on features and user numbers. However, they can be a good starting point for small businesses or those with basic CSR needs.
Corporate social responsibility (CSR) software is generally designed to be user-friendly with intuitive interfaces. Basic computer skills and understanding of CSR concepts are generally enough to get started. However, advanced features or complex reporting may require some technical knowledge or assistance from support resources.
How to use this page to find the right software
Identify your needs and requirements from the software. Consider factors like functionality, features, platform compatibility, budget, and any specific industry or personal preferences.
Based on your needs, prioritize the features or functionalities that are essential for your software.
Explore the website link of each software to gather more detailed information about it.
Engage employees right inside emails
⚡ Streamline employee onboarding with interactive emails
✉️ Conduct pulse surveys and gather feedback inside the emails
🔥 Organize outings & collect opinions with interactive polls in emails
Early stage startup? These tools might help you
Better emails. less work.
super growth.