Best Expense Management Software in 2023
Are you looking for an Expense Management Software for your business? You have come to the right page. This guide will help you discover the best Expense Management Software of 2023 and along with a deep dive into their features, pricing, rating, etc.
What is Expense Management Software?
Expense management software is a digital solution that enables businesses to manage, track, and control their expenses more efficiently. This software streamlines expense reporting by consolidating receipts and credit card transactions, automating approvals, and enabling employees to submit expenses from anywhere. By using expense management software, businesses can gain insights into their spending patterns and make better financial decisions. The software also reduces the risk of errors and fraud by providing real-time visibility and control over expenditure.
How Expense Management Software work or function?
Expense management software functions by allowing users to easily track and manage their expenses. With features such as receipt scanning and automatic categorization, the software eliminates the need for manual data entry, saving time and reducing errors. Additionally, the software can generate expense reports, analyze spending patterns, and provide insights to help businesses make informed financial decisions. Overall, expense management software streamlines the expense reporting process, making it more efficient and accurate.
Benefits of Expense Management Software?
Benefits of expense management software:
Automates manual tasks, saving time and reducing errors.
Provides real-time tracking of expenses, allowing for better budget control.
Streamlines approval processes, improving efficiency and reducing delays.
Generates detailed reports that can be used for analysis and decision-making.
Helps ensure compliance with company policies and regulatory requirements.
How we curated this list
We conducted extensive research to identify a wide range of software options within each category. This involved exploring online resources, industry publications, software directories, and user reviews. Please note that the pricing and features mentioned here are subject to change. We recommend you to visit the product website for the latest information before making a decision.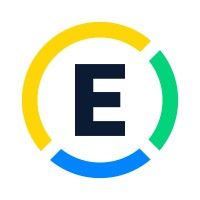 Product Description
Sign up or log in to automate your preaccounting process for expenses, bills, invoices, and more! Start a free trial and see why more than 10 million people prefer Expensify for all their preaccounting tasks.
Pros and Cons
The product, Expensify, offers several features such as expense management, spend management, and receipt scanning app that can help an individual or company track and manage their expenses effectively.
The product also offers additional features like bill pay, invoicing, CPA card, payroll, and travel resources which can cater to the various needs of businesses.
Expensify is a well-established company, with over a decade of experience in this sector and is also widely approved by its user base.
The product may be relatively expensive for businesses on a budget, especially for small businesses with lower revenue streams.
Some users may find the software interface complex or difficult to navigate, leading to a longer learning curve.
The software may have limitations regarding compatibility with other software or operating systems, which may cause issues for some users.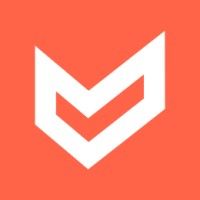 Product Description
The spend management platform for corporate cards, bill payments, expense management, AP automation, real-time reporting, and automated workflows.
Pros and Cons
All-in-one software solution for spend management, which includes guided procurement, accounts payable automation, expense management, and corporate cards.
Integrates with various accounting software such as Oracle NetSuite, Sage Intacct, QuickBooks, Xero, etc.
Provides an intuitive user interface and experience with extensive workflows, advanced approvals, real-time reporting, and visibility for multi-subsidiary support.
No information about pricing plans and costs provided openly on their website.
Limited information provided about security policies and compliance certifications.
No detailed information about customer support options such as email, phone, or chat support.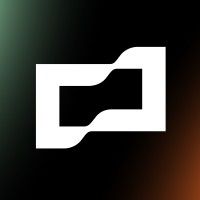 Product Description
Automate compliance, close the books faster, and keep everyone on budget in real time — in multiple countries and currencies.
Pros and Cons
Brex provides a unified platform to control all spendings, including corporate cards, expense management, reimbursements, travel, and bill pay.
The platform is built to make compliance and accountability easy, which can free up finance teams from chasing employees and help close the books faster.
Brex is available in over 100 countries, making it a truly global solution for multinational operations, and offers local-currency cards, local billing, and locally funded reimbursements.
It is not clear what the cost of the platform is, as there is no information about pricing or fees on the website.
Some customers might prefer having the option to use their existing bank for corporate cards, rather than switching to a new provider like Brex.
The platform offers a range of integrations, but it is not clear how easy it is to integrate with other platforms or software used by a customer's business.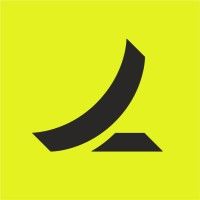 Product Description
Join thousands of forward-thinking businesses using Ramp to control spend, save time, and automate busywork.
Pros and Cons
Ramp Intelligence offers a suite of AI features that provide users with speed, accuracy, and insights.
Ramp offers a corporate card with unlimited physical and virtual cards that can be used anywhere and at any time, which can be advantageous for businesses.
Ramp's accounting automation feature allows users to have access to hyper-accurate and up-to-date books, without having to put in much effort.
Ramp's working capital financing may not be flexible enough for businesses with specific financial needs.
Ramp's services may be too extensive for small businesses or startups that do not require such a broad range of features.
Ramp's integration with international payments may incur additional and possibly costly transactional or financing fees that can be a disadvantage for some users.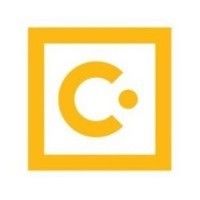 Product Description
SAP Concur simplifies travel, expense and invoice management for total visibility and greater control. Contact us today.
Pros and Cons
The product automates spending processes leading to increased efficiency in businesses.
The product allows businesses to connect and simplify their expense, travel, and AP processes.
It provides solutions for sustainable travel, compliance and risk, control company costs, duty of care, employee experience, growth, intelligent spend management, and travel and expense.
It is not mentioned if the product is cost-effective or affordable for small businesses.
It is not highlighted if there is any user limitation concerning the number of users per purchase.
There is no information on if the product is compatible with all operating systems.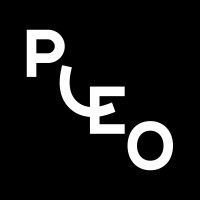 Product Description
The business expenses solution that empowers your people to do more. Join the thousands of companies that trust Pleo to make paying for stuff at work easier
Pros and Cons
Pleo offers virtual and plastic employee spending cards which allows for easy purchasing and a streamlined expense tracking process.
Pleo's invoice payments feature makes it easy to pay bills and manage accounts payable, freeing up time for accounting teams.
Pleo offers a variety of integrations with other apps to make the workday easier.
It is not mentioned whether Pleo has any transaction fees associated with their cashback program, so it is unclear whether using the cards will result in any additional fees for the company or its employees.
It is not clear whether Pleo offers a mobile app, which can be convenient for on-the-go expense tracking and management.
While Pleo offers solutions for businesses of all sizes, it is unclear whether the pricing is affordable for small businesses. Product Description
Divvy from BILL streamlines expense management for small to midsize businesses by automating tasks like report generation, budgeting, and reimbursement. This spend management solution also provides credit options to help businesses save money and simplify financial processes.
Pros and Cons
Faster and cheaper commute than rideshare.
An affordable membership that costs less than a weekly latte.
Access to thousands of bikes and scooters in Chicago with free unlocks on all bike and scooter rides.
Limited access to the product as it's only available in Chicago.
Limited time to use classic bikes, with only 45-minute unlimited rides.
Extra cost for e-bike and scooter rides with $0.17/min and $0.27/min, respectively.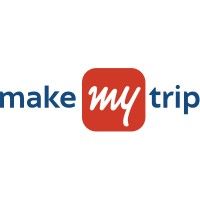 Product Description
Looking for Online Hotel Booking? Find best deals and offers on hotel bookings in US at MakeMyTrip. Book cheap, budget and luxury hotels at best price from leading hotel booking site.
Pros and Cons
myBiz offers a user-friendly dashboard to manage travel bookings, expenses, and policy compliance.
The platform provides real-time analytics to help businesses track their travel spending and identify potential cost savings options.
With myBiz, companies can save up to 20% on their travel expenses and benefit from exclusive offers and discounts.
myBiz is only available for businesses in select industries and who meet certain eligibility criteria.
The platform does not offer as many customization options as some competitors, limiting flexibility for companies with unique travel needs.
Some users have reported minor technical issues, such as slow loading times and occasional glitches.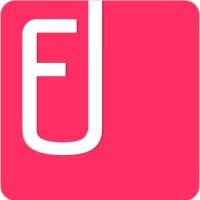 Product Description
AI powered expense tracking, powerful policies, real-time analytics with actionable insights, audit-ready reports and so much more - Fyle is the best expense management software for your business.
Pros and Cons
Simplifies expense management for organizations.
Streamlines the reimbursement process for employees.
Offers a user-friendly interface and easy accessibility.
Expensive subscription plans for small businesses.
Some users have reported glitches and technical difficulties.
Limited integration with other accounting and finance software.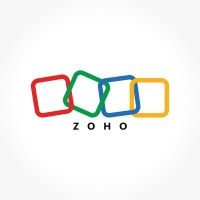 Product Description
Zoho Expense is your go-to software to streamline T&E from end to end, control spending, ensure compliance, and collaborate better. Try it for free now!
Pros and Cons
Zoho Expense offers a range of features such as expense management, travel management, purchase requests, and reimbursement which can streamline corporate travel and spending, saving time and effort.
The software comes with integrations for leading travel, HRMS, accounting and ERP, and collaboration solutions, which simplifies countless business processes.
Zoho Expense has different solutions catering to enterprises, small businesses, non-profits, etc. hence it can meet the specific requirements of each organization.
The software pricing is based on active users, which might not be suitable for some organizations that have a changing workforce and need to adjust licenses regularly.
Zoho Expense has dedicated country editions, which might not be as effective for organizations with a global presence as they would need to work with different editions for managing expenses in different locations.
As the software deals with sensitive data such as employee bills, business spend details, and travel documents, data security might be a concern for some organizations, hence they might need to evaluate the software's security features thoroughly before implementing it. Product Description
Learn how you can leverage the Uber platform and apps to earn more, eat, commute, get a ride, simplify business travel, and more.
Pros and Cons
Easy to use platform that allows companies to easily manage employee transportation needs.
Convenient for employees as they can easily expense rides through the app and have a reliable transportation option.
Provides a more cost-effective solution compared to traditional transportation methods like company-owned vehicles or taxis.
Limited coverage in some areas, particularly rural and suburban regions.
Lack of real-time ride monitoring for employers, which could lead to issues with employee accountability.
Potential privacy concerns as employers have access to employees' ride data. Product Description
Calm the chaos of company spending with Spendesk - the all-in-one spend management platform for modern finance teams.
Pros and Cons
Spendesk offers a streamlined spend request and approval process to increase accountability without blocking employees.
It provides virtual and physical cards to enable faster purchasing in a safe and secure manner.
Spendesk offers real-time reports of what's actually been spent that empower finance and budget keepers to make timely and informed spending decisions.
Spendesk may not be suitable for small businesses or individuals due to the comprehensive features it offers.
The platform may require a learning curve to understand and make the most of its features.
It is essential to have an internet connection to use the platform. Product Description
Finance teams get all-new insight and control over their corporate spend with Mesh's solution. Know everything. Optimize anything. No more surprises!
Pros and Cons
Mesh provides a unified platform for global spend management in local currencies.
It offers real-time visibility, control, and insights into all expenses.
Mesh integrates seamlessly with ERPs and other apps to automate the entire payment process.
Pricing for different roles is not mentioned, and it may not be affordable for small businesses.
The level of complexity may be too high for beginners, which could make it challenging to manage expenses.
It is unclear if there is customer support available for users who encounter issues or have questions. Product Description
Easily track, manage, and report business expenses online with our top user-rated expenses system. Complete your spend management with AP automation.
Pros and Cons
The software handles expense tracking and reporting, invoice processing, reimbursement, payment management, and expense auditing.
The platform is proven and trusted by businesses of all sizes and industries in more than 70 countries.
The software is scalable, offers custom solutions, and charges per-user pricing, providing flexibility for the customers.
There is no mention of any AI-powered features other than Google Vision-powered OCR for expense management.
The platform may not support all existing ERP systems, which could cause difficulties for some companies.
The focus of the platform seems to be more on expense management, invoice processing, and payment management, and may not offer other features such as budget tracking or project expense management.
Missing a tool?
List it here

->
Frequently asked
questions
The best expense management software depends on your specific business needs and budget. Popular options include Expensify, QuickBooks, and Zoho Expense. Consider features like receipt scanning, integrations with accounting software, mobile accessibility, and pricing to determine which software suits your needs.
Expense management software offers numerous benefits such as streamlined tracking of expenses, improved accuracy and transparency in budget management, automatic approval workflows, real-time expense reporting and easy integration with accounting systems. It helps businesses stay within budget, reduce spending, simplify expense tracking and analysis.
The common use of expense management software is to track and manage business expenses, providing features such as expense tracking, reimbursement processes, and budgeting tools. It enables businesses to efficiently manage their expenses, improve financial visibility, prevent fraudulent activity, and optimize spending.
When choosing expense management software, consider features like automated expense tracking and reporting, mobile access, integration with accounting software, receipt capture and management, policy enforcement, customizable expense categories, real-time expense status tracking, and 24/7 customer support. These features will help you streamline your expense tracking and reporting process while ensuring compliance with company policies.
Expense management software is used across various industries, including finance, healthcare, legal, technology, retail, manufacturing, and more. This versatile tool helps businesses of all sizes and sectors to streamline their expense reporting processes, track spending, and manage costs efficiently.
The cost of expense management software can range from free plans with limited features to monthly subscriptions starting at $10 to $50 or more, depending on the provider, features, and level of service required. The price may increase for larger businesses with more complex needs.
Yes, there are free expense management software tools available. Some popular options include Expensify, Zoho Expense, and Wave. These free plans often have limitations on features and user numbers. However, they can be a good starting point for small businesses or individuals looking to manage their expenses without investing in a paid software.
Expense management software is designed to be user-friendly, requiring only basic computer skills and an understanding of expense management concepts to get started. However, advanced features or integrations with other software may require some technical knowledge or assistance from support resources. Overall, minimal technical expertise is needed to effectively use expense management software.
How to use this page to find the right software
Identify your needs and requirements from the software. Consider factors like functionality, features, platform compatibility, budget, and any specific industry or personal preferences.
Based on your needs, prioritize the features or functionalities that are essential for your software.
Explore the website link of each software to gather more detailed information about it.
Engage employees right inside emails
⚡ Streamline employee onboarding with interactive emails
✉️ Conduct pulse surveys and gather feedback inside the emails
🔥 Organize outings & collect opinions with interactive polls in emails
Early stage startup? These tools might help you
Better emails. less work.
super growth.