Best Field Service Management in 2023
Are you looking for a Field Service Management for your business? You have come to the right page. This guide will help you discover the best Field Service Management of 2023 and along with a deep dive into their features, pricing, rating, etc.
What is Field Service Management?
Field Service Management software is used to manage all aspects of a company's field service operations. It enables companies to optimize scheduling and dispatching of field technicians, track inventory and work orders, and monitor the status of ongoing jobs in real-time. FSMS also allows for the management of contracts, warranties, and service agreements with customers. This software enhances the overall efficiency of field service operations and ensures a smooth, streamlined process for both technicians and customers.
How Field Service Management work or function?
Field service management involves optimizing and managing all the processes that run in the field. It includes dispatching, scheduling, tracking, and monitoring field workers. With field service management software, companies can automate these processes, reduce human error, and increase efficiency. Moreover, automating this process allows real-time visibility, optimizing schedules and dispatches, and improving customer satisfaction. The software helps companies to reduce travel time, fuel consumption, and maintenance cost, improving their bottom line, and setting apart businesses from their competition.
Benefits of Field Service Management?
Field service management software can streamline operations, boost productivity, and reduce costs by automating tasks and streamlining workflows.
It can improve customer service by providing real-time updates, tracking technician performance, and optimizing scheduling and dispatch.
It can also reduce downtime and increase first-time fix rates by providing easy access to information, tools, and resources on mobile devices.
By leveraging data and analytics, field service organizations can make more informed decisions, optimize resource utilization, and provide proactive maintenance and support.
Overall, field service management software can help organizations to deliver better service, improve customer satisfaction, and drive business growth.
How we curated this list
We conducted extensive research to identify a wide range of software options within each category. This involved exploring online resources, industry publications, software directories, and user reviews. Please note that the pricing and features mentioned here are subject to change. We recommend you to visit the product website for the latest information before making a decision.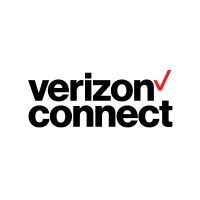 Product Description
Our GPS fleet management software can help you reduce fuel costs, increase productivity and improve customer service with digital technology solutions.
Pros and Cons
Advanced fleet management features
Real-time tracking and monitoring capabilities
Customizable reports and analytics
User interface can be overwhelming for beginners
Limited integration options with other third-party software
Higher pricing compared to some of its competitors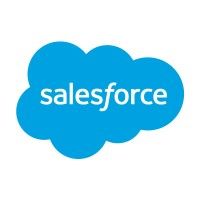 #2
Salesforce Field Service
Product Description
Increase productivity with field service optimization tools. Schedule seamlessly, reduce costs, and improve efficiency, all on Salesforce Field Service.
Pros and Cons
Increases frontline workforce productivity.
Enables mobile workers to have access to guided workflows, knowledge, and industry features on and offline.
Offers real-time updates to improve customer satisfaction with self-service.
No information on the cost of the product.
The product may require significant training to use effectively, which can lead to additional costs.
The product may require additional hardware or software purchases to work in an end-to-end field service platform.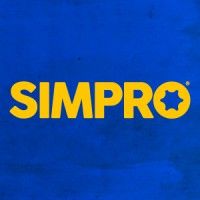 Product Description
Simpro is a field service management software. Connect the field to the office. Streamline job management, project management, asset management and job costing.
Pros and Cons
Simpro helps businesses to improve their cash flow by providing tools to estimate, invoice, take payments, and analyze where money is being gained or lost.
The software delivers automation options that can save businesses time by integrating data from multiple sources and utilizing IoT for digital-to-physical connections.
Simpro enhances businesses' ability to win more jobs and beat the competition by offering functionality for job scheduling, inventory control, fleet tracking, and communication.
Being a comprehensive software, Simpro may not be suitable for small businesses with simpler needs that do not require such an extensive range of features.
The pricing details for Simpro are not provided on the website, which can make it harder for potential customers to evaluate whether it fits their budget.
While Simpro provides various resources for customer support, such as training, implementation, and after-sales assistance, it only offers 24/6 support, which can be inconvenient for businesses that operate outside of the customer support hours.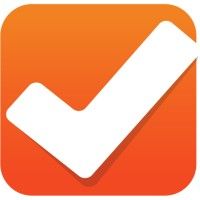 Product Description
Leading no-code platform for a mobile field service app. Get a free trial of our best-in-field mobile forms solution today.
Pros and Cons
Multi-Language Workflows: This is a great feature which allows users to work in multiple languages and is especially useful for companies who work with an international audience.
Real-time decision-making: The product provides real-time data which enables quick decision-making and improves overall productivity.
Rapid deployment: The product allows for rapid deployment, which is helpful for companies that need to quickly implement solutions.
No-code platform: While this could be a pro for some, others may prefer more control over the coding aspect of their workflows.
Limited integration capabilities: The product may not integrate with all the necessary systems needed for a company's workflow.
Security and compliance limitations: The product claims to be s secure, reliable, enterprise-grade platform but it might not be able to fulfill the security and compliance needs of all companies.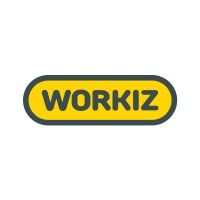 Product Description
Join 100K+ field service pros who are already beating their competition with Workiz field service business management & scheduling software.
Pros and Cons
Workiz is an all-in-one platform that simplifies business growth and management, making it easier to manage all aspects of a field service business.
Workiz can integrate with marketing tools, build customer loyalty and run businesses like a well-oiled machine.
Workiz offers a wide range of features such as scheduling, invoicing, dispatching, GPS tracking, inventory management, and automated notifications to help businesses run smoothly.
Some of the features such as GPS tracking, inventory management, and advanced reporting may require additional fees.
Workiz may not be suitable for small businesses because it offers a wide range of features which may be too overwhelming.
Workiz may take some time to learn the platform and train staff to use it, which may be a disadvantage if businesses need to quickly adapt to it.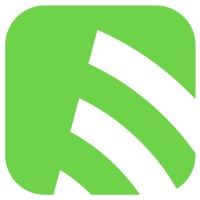 Product Description
All-in-one field service management application to run your business. Known for its ease of use, robust functionality, and topnotch customer support, learn more about what sets FieldPulse apart from the rest.
Pros and Cons
The product offers a range of features that cater to the needs of businesses and customers, such as profit tracking, invoicing and payments, and GPS routing and tracking.
FieldPulse is the #1 rated FSM on G2 with a 4.9 rating, and it is the only platform with all the awards, making it a trusted and reliable software solution.
Customers can save time and increase revenue by streamlining operations with automations, simplifying reporting, and staying on top of opportunities with simple notifications.
Some of the specific features may not be relevant to all industries, as they are tailored to the HVAC, plumbing, and electrical contracting industries.
The starting plan price of $99 per month may be relatively high for small businesses or startups that are on a tight budget.
While there are resources available on the website, such as the Business Playbook and Help Center, it may be difficult to find information or get assistance without a dedicated customer support representative.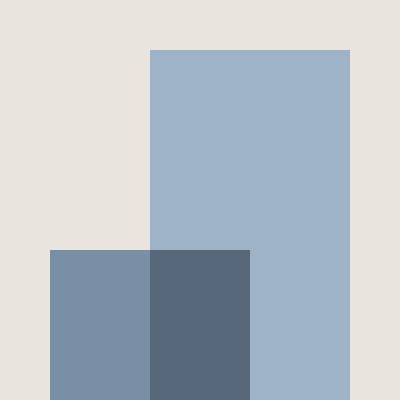 Product Description
Learn why Azuga is the leader in Fleet Management Software. Azuga offers an end-to-end fleet management platform from GPS Tracking to AI Dashcams to Insurance solutions all at an affordable price to maximize your fleets ROI.
Pros and Cons
The GPS fleet telematics system is built with driver safety in mind.
Asset tracking system helps to protect high-value equipment and trailers with real-time tracking.
The dual-facing commercial dash camera improves driver safety.
The product seems to be focused on larger fleets (over 100 vehicles).
The pricing options are not clear.
There is no mention of a mobile app for fleet managers or dispatchers.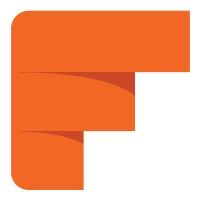 Product Description
Field Nation connects businesses with a nationwide network of contract IT pros to get on-site field service work done.
Pros and Cons
Field Nation connects businesses with a nationwide network of contract IT professionals, which enables them to get work done on-site.
The platform allows businesses to directly connect with the right people for the job, empowering them to work only with those who inspire them the most.
Field Nation has a dedicated enterprise team that helps businesses customize their on-demand solution, which can lead to enterprise growth.
Field Nation focuses mainly on IT field services, and its on-demand workforce only covers a limited range of skills and specialties.
The success rate of work orders completed by technicians on the platform is only 98%, which can be a cause for concern for some businesses.
The pricing plans for businesses are not easily available on the website, and it might take some effort to contact the sales team to get more information.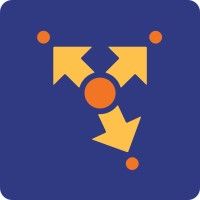 Product Description
Routing chaos finally solved. Grow your business and save the planet.
Pros and Cons
Offers a range of features and functionalities, including dynamic route optimization and mixed vehicle routing.
Provides services for various industries and types of businesses, from field sales to home services.
Offers a free trial with a money-back guarantee, which allows users to test the software before committing financially.
It is not clear how much the software costs after the free trial period.
The software may not be suitable for businesses that visit fewer than 10 addresses/destinations per day.
It is not clear whether the software integrates with other software or systems that a business may already be using.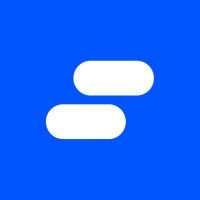 Product Description
Schedule and manage your deskless workforce, resolve conflicts, optimize travel, and more with our powerful scheduling app and mobile workforce management software.
Pros and Cons
Skedulo offers a Deskless Productivity Cloud platform that helps manage and analyze the mobile workforce of any company in any industry.
The platform simplifies complex scheduling with a clean, real-time interface, eliminating the pain of manual scheduling tasks.
Skedulo offers purpose-built solutions that grow with a company's workforce while integrating seamlessly with tools already in use.
There is limited information on the pricing plan for Skedulo's services.
The platform may require a certain level of technical expertise to adapt to a company's specific workflow.
The platform may not provide as much flexibility as some companies require. Product Description
The best field service management software for businesses of any size. Simplify & streamline work orders, estimates, invoices, scheduling, timesheets & more.
Pros and Cons
Customizable workflows can be created for all types of work orders to ensure smooth execution.
Inventory and invoice management features are well-suited for businesses that want to streamline their operations efficiently.
Zuper's integration partners with industry-leading CRM, ticketing, accounting, and other apps allow for easy access to information.
The pricing of Zuper's comprehensive field service management software may be expensive for small businesses.
Some features may be overcomplicated for businesses that have simpler needs, which could lead to a steep learning curve.
The mobile app may have a limited range of compatibility and may not be accessible to some customers.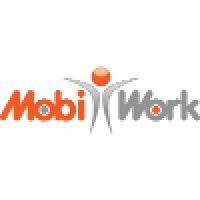 Product Description
Complete smartphone and cloud-based mobile workforce software for your employees in the field, in the office and your customers! Get your free trial today to see why MobiWork is the best mobile workforce software solution for your business with employees in the field!
Pros and Cons
Comprehensive solutions for field service management across a wide range of industries.
Offers asset/equipment management and logistics software as part of their solution.
Includes a free consultation and trial period for interested customers.
The website lacks clear pricing information for their software solutions.
The company's focus on mobile workforce management may lead to less emphasis on traditional office-based businesses.
Limited information on the technical capabilities and requirements of the software. Product Description
Jobber's field service management software and app is the best way to organize your service business. Quote, schedule, invoice, and get paid—all in one place. Our easy-to-use app powers your sales, operations, and customer service—try Jobber for free today!
Pros and Cons
Jobber offers a comprehensive set of features for managing home service businesses, from scheduling and dispatching, to invoicing, mobile app, and customer communications.
The product provides a range of business operations tools including customized quoting and follow-ups, credit card processing, and reporting.
The company offers Jobber Academy, free tools, salary guides, and support resources to assist in running a better home service business.
Jobber's features are targeted primarily towards home service businesses, potentially limiting its applicability to other industries.
Jobber's pricing plans may be high for small businesses or those with limited budgets.
The product has limited integrations with other business tools and software, which may make it less convenient for some users. Product Description
Kickserv field service management software provides management of jobs, customers, communication, and payments for home service businesses.
Pros and Cons
Kickserv offers a user-friendly mobile app that allows technicians to manage jobs in the field and keep track of job progress.
The software lets you send invoices directly to customers via text or email and enables online payment collection via credit card, Apple, or Google Pay, which speeds up payments.
Kickserv integrates with other major tools, including QuickBooks® Online, QuickBooks® Desktop, Stripe, Mailchimp, and Customer Lobby.
The free plan only includes two users, which could be limiting for small teams looking for a cost-effective solution.
Users have reported occasional glitches and bugs in the software, which could lead to workflow disruptions or inaccuracies.
There is no mention of customizable reporting, which could be a drawback for businesses that rely heavily on data analysis to make informed decisions. Product Description
Housecall Pro is the #1 all-in-one solution for home service businesses. Over 25,000 field service professionals are using Housecall Pro, join their success today.
Pros and Cons
All-in-one app to manage schedules, dispatches, invoicing, and payment collection, making it easy to manage a home service business.
Advanced technology for dispatching and employee tracking allows for automatic sending of the right technician to the right job.
A private Facebook group of 18,000+ pros is available for sharing tips and growing together.
No pricing information available on the website.
Limited information available on the support team's availability by phone or in-app chat.
It is not clear if there are customization options available for industry-specific needs.
Missing a tool?
List it here

->
Frequently asked
questions
The best field service management software depends on specific needs and goals. Options with great reviews include Salesforce Field Service Lightning, ServiceTitan, and Housecall Pro. Evaluate features, pricing, scalability, and integration capabilities to find the software that aligns with your business requirements.
Field service management software streamlines scheduling, dispatching, inventory management, asset tracking, employee tracking, job tracking, and reporting. With the help of FSM software, businesses can improve productivity, reduce operational costs, enhance customer experience, and gain real-time insights to make data-driven decisions.
The common use of field service management software is to schedule and dispatch technicians, track work orders, manage inventory, track job status, and process payments. It enables businesses to streamline their field operations, increase productivity, improve customer satisfaction, and optimize resources usage. It also provides features for reporting, analytics, and integration with other business software.
When choosing field service management software, consider features such as scheduling and dispatching, work order management, inventory tracking, mobile access, real-time updates, reporting and analytics, integration options, customer management, and user-friendly interface. These will ensure effective and efficient management of field operations.
Field service management software is used in industries that require on-site service delivery or maintenance, such as HVAC, telecommunications, utilities, and construction. It helps manage inventory, scheduling, dispatch, and billing, improving overall efficiency and customer satisfaction.
Field service management software costs vary based on factors like provider, features, and number of users. Prices typically range from $20 to $200 per user per month, with some providers offering additional fees for customization, support, and add-ons.
Yes, there are free field service management software tools available. Some popular options include Jobber, Housecall Pro, and Joblogic. These free plans often have limitations on features, users, and jobs per month. However, they can be a good starting point for small businesses or those with basic field service management needs.
Field service management software generally requires a moderate to high level of technical expertise. While some basic computer skills are necessary, advanced features such as integrations, analytics, and customizations may require more specialized knowledge. Technical support resources may be necessary to fully utilize the software's capabilities.
How to use this page to find the right software
Identify your needs and requirements from the software. Consider factors like functionality, features, platform compatibility, budget, and any specific industry or personal preferences.
Based on your needs, prioritize the features or functionalities that are essential for your software.
Explore the website link of each software to gather more detailed information about it.
Boost sales performance with interactivity
🤝 Book demos and meetings inside emails
📈 Get user level analytics and events for better targeting
⚡ Collect feedback and no-show reasons with interactive forms
Early stage startup? These tools might help you
Better emails. less work.
super growth.