Best Innovation Platforms in 2023
Are you looking for an Innovation Platforms for your business? You have come to the right page. This guide will help you discover the best Innovation Platforms of 2023 and along with a deep dive into their features, pricing, rating, etc.
What is Innovation Platforms?
Innovation platforms are software tools that facilitate collaboration, idea generation, and innovation management within organizations. These platforms provide a digital space for teams to communicate, share ideas, and collaborate on projects across different locations and time zones. Additionally, innovation platforms offer tools for tracking the progress of ideas, evaluating their potential impact, and selecting the most promising ones for further development. By leveraging innovation platforms, organizations can foster a culture of creativity and innovation, and drive their competitive advantage in the market.
How Innovation Platforms work or function?
Innovation platforms function by providing a collaborative environment for individuals and teams to share ideas, solve problems, and develop new products or services. These platforms often include tools for idea generation, project management, and communication, as well as access to resources such as funding and mentorship. By leveraging the diverse skills and perspectives of its members, an innovation platform can accelerate the innovation process and increase the likelihood of success.
Benefits of Innovation Platforms?
Innovation platforms facilitate collaboration between teams and individuals, encouraging the development of new ideas and solutions.
They promote transparency and knowledge sharing, leading to more efficient decision-making processes and improved outcomes.
With the use of innovation platforms, organizations can streamline their innovation processes and increase their innovation capacity.
Additionally, these platforms offer metrics and analytics that can be used to measure the success of innovation initiatives, providing valuable insights for future strategy development.
How we curated this list
We conducted extensive research to identify a wide range of software options within each category. This involved exploring online resources, industry publications, software directories, and user reviews. Please note that the pricing and features mentioned here are subject to change. We recommend you to visit the product website for the latest information before making a decision.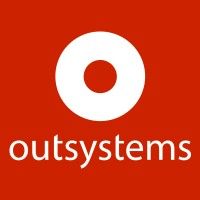 Product Description
Supercharge app development with the OutSystems, the high-performance low-code platform. See how to build more applications in less time and deploy with a click.
Pros and Cons
OutSystems is a low-code platform that simplifies the development process and accelerates app development, allowing businesses to bring their visions to life quickly and efficiently.
The platform offers full-stack development and cloud-native architecture, which ensures high-quality applications.
OutSystems allows for easy integration of artificial intelligence, enabling companies to take advantage of this technology without the need for specialized experience.
OutSystems may not be suitable for businesses that require highly customized and complex software solutions.
The platform may be expensive for small businesses with limited budgets.
The learning curve for developers with no low-code experience may be steep, requiring training and certification to get the most out of the platform.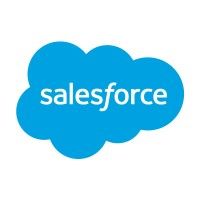 Product Description
Go digital fast and empower your teams to work from anywhere. Develop scalable, custom business apps with low-code development or give your teams the tools to build with services and APIs.
Pros and Cons
Build custom apps with drag-and-drop simplicity, allowing anyone to create apps that automate business processes.
Salesforce Platform is language-agnostic, allowing customized application development in any preferred language.
Can connect to nearly any data source and deployed on mobile, tablet, and web.
Annual contract required for per-user products, exact pricing subject to change.
Limited by user's imagination which could mean that some features may not be implemented due to lack of creativity or technical skills.
The product is only suitable for businesses and may not be relevant for individuals or personal use.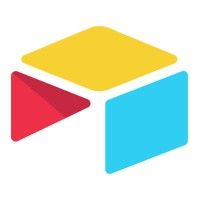 Product Description
Airtable is a low-code platform for building collaborative apps. Customize your workflow, collaborate, and achieve ambitious outcomes. Get started for free.
Pros and Cons
Airtable offers a customizable relational database that provides great flexibility to organize, connect, and share data across multiple teams and tables.
The platform offers a variety of automation, reporting, and syncing tools, allowing users to streamline workflows and simplify complex tasks.
Airtable's pre-built apps for different functions such as marketing, human resources, and operations, can help organizations get up and running fast and effectively.
Airtable may be too advanced for small businesses with limited data and fewer complex workflows, making it a high-end solution.
While the platform's flexibility is a benefit, it may also require significant time investment and technical skills to set up and manage properly.
Airtable's pricing, while customizable, may be a bit expensive compared to other database and productivity software available in the market.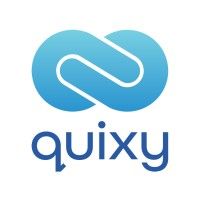 Product Description
No-Code Digital Transformation software to help automate business processes & workflows and build enterprise applications 10X faster using 60% fewer resources.
Pros and Cons
Quixy provides a no-code platform for businesses to build custom applications without needing to know coding.
The platform offers business process management and workflow automation to optimize processes and save costs.
Quixy has won several awards and has been recognized by Gartner Peer Insights for enterprise low-code application platforms.
It is unclear what specific features or tools Quixy offers for each industry and department listed on their website.
The pricing for Quixy's solutions is not readily available on their website, potentially making it difficult for businesses to determine if it's a viable option for their budget.
It's unclear what level of customer support Quixy provides and how quickly they respond to inquiries or issues.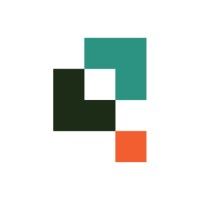 Product Description
Empower your teams to solve unique problems with a flexible no-code platform. Try Quickbase free today!
Pros and Cons
Quickbase provides a no-code platform that allows users to easily create, connect, and customize applications to manage their projects and businesses.
Quickbase offers tailored pricing plans and enablement services to meet different business needs and empower users to continually improve and govern with their platform.
Quickbase has been trusted by industry leaders like Amazon, Proctor & Gamble, and Fresenius Medical Care.
Quickbase's pricing may not be affordable for small businesses or individuals.
Quickbase's services are focused on project and business management and may not provide solutions for other needs or industries beyond those listed.
Quickbase's platform may require a learning curve for users who are not familiar with no-code platforms or project management tools.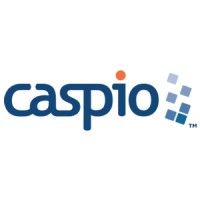 Product Description
Caspio is the world's leading low-code platform for building online database applications without coding. Forrester Research ranks Caspio a 'Leader' in the Forrester Wave™ report: Low-Code Platforms for Business Developers, Q2 2019.
Pros and Cons
Caspio is a no-code development platform that allows you to create custom business applications without writing any code.
It provides unlimited app users and app builders, making it scalable and powerful.
It offers a free trial, so you can try the platform before committing to a plan.
Caspio may not be suitable for larger enterprises with complex app requirements.
The pricing plans can be expensive for smaller businesses or nonprofit organizations.
Some users may find that the platform has a steeper learning curve compared to other no-code development tools. Product Description
Neptune DXP is a top low-code app development platform by Neptune Software that simplifies the digitization and optimization of business processes and user interfaces on a large scale. It also offers enterprise mobility.
Pros and Cons
Easy to use and customizable interface.
Offers a wide range of features, including email marketing and social media integration.
Robust reporting and analytics capabilities that help you track your performance.
Can be expensive for small businesses.
Initial setup and integration can be time-consuming.
Limited support options and lack of community resources for troubleshooting. Product Description
Our offer to music fans is an extensive catalog of records across all genres, powered by Official Music Credits, verifying every creative contribution on e...
Pros and Cons
VINYL offers a variety of albums for sale, making it a suitable place for vinyl collectors.
The website offers a newsletter called "The Stylus," providing customers with updates on new releases, promotions, competitions, and more.
VINYL provides information about featured artists and albums, which may help customers make informed buying decisions.
The passage provides limited details about the products being sold, failing to mention genres or specific album tracks.
The website does not offer any audio samples or previews, which can be a disadvantage for customers who want to hear the record before purchasing.
VINYL may not be price-competitive since some of the albums sold on the website cost more than they do on other platforms.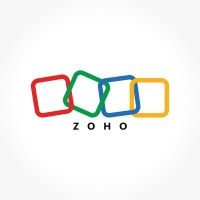 Product Description
Zoho Creator is a powerful low-code application development platform that helps businesses build custom web & mobile apps faster. Try for free!
Pros and Cons
Zoho Creator is a low-code application development platform that allows users to create custom applications on their own with minimal coding experience.
The platform comes with over 550 prebuilt integrations, allowing businesses to connect all the tools they already use and run their business from one platform.
Every application built on Zoho Creator comes with a native app for iOS and Android, allowing users to access real-time data from anywhere, at any time.
The free plan has a limited feature set, only 1 user, 1 application access, 250MB storage, and 1000 records.
The pricing model is per-user, which means the cost can add up quickly for businesses with many employees who need access to the platform.
While the back-end infrastructure is built to auto-scale, it may not be able to handle extremely high demand or spikes.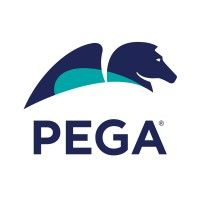 Product Description
Pega's low-code platform frees the world's leading organizations to adapt to change. Pega's AI-powered decisioning and workflow automation let you maximize value, simplify service, and boost efficiency. Pega simplifies your technology from the center out, one customer journey at a time.
Pros and Cons
The Pega Platform offers AI-powered decisioning and workflow automation, which can improve efficiency and streamline customer experiences.
The platform provides enterprise-grade capabilities, ensuring applications built on Pega are secure, scalable, governed, and maintainable.
Pega offers a powerful low-code platform that empowers enterprises to build applications fast and with powerful industry accelerators.
The platform may be costly for small businesses or those with limited budgets.
The platform may require trained developers to effectively build and maintain applications, which could be a challenge for some organizations.
The platform may not be suitable for businesses that do not require extensive automation or decision-making capabilities.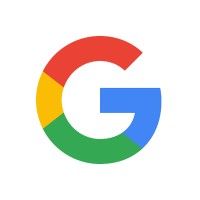 Product Description
Search the world's information, including webpages, images, videos and more. Google has many special features to help you find exactly what you're looking for.
Pros and Cons
Google Workspace provides a comprehensive suite of productivity and collaboration tools to help individuals and organizations work more efficiently and effectively.
The plans are flexible and can be customized to meet specific business needs, with options for small businesses, startups, and large enterprises.
Google Workspace offers a free 14-day trial period, which allows users to try out the product before committing.
Some of the more advanced features may require a higher-priced plan, which may be less affordable for small businesses with limited budgets.
There may be a learning curve for users who are not already familiar with Google's suite of tools, which could impact productivity in the short term.
Google Workspace is a cloud-based solution, which may present security concerns for some users who prefer to keep their data stored locally. Product Description
Use Google AppSheet to build powerful applications that transform your business. Get started today.
Pros and Cons
No coding required to build powerful mobile and desktop apps.
Customizable features, UX, security, and branding.
Integration with Google Workspace and third-party apps such as Office 365, Dropbox, and Salesforce.com.
AppSheet may not be suitable for complex, high-level app development.
In order to scale and share apps with larger teams, licenses and an AppSheet subscription is required.
Limited data storage options as it mainly relies on cloud data storage providers such as Google Drive, Office 365, Dropbox, and Salesforce. Product Description
Claris FileMaker 2023 offers powerful low code software to create apps. The development platform builds on FileMaker 19 so you can build operational apps fast.
Pros and Cons
Claris FileMaker 2023 allows users to create powerful operational apps that are scalable and reliable.
The platform is open and extensible, making it easy to integrate with various technologies like JavaScript and REST APIs.
FileMaker 2023 comes with extensive performance, stability, and reliability improvements, which is based on developer feedback.
The upgrade to FileMaker 2023 may require some time and effort to migrate existing apps.
The hosting capacity for users and files is limited by hardware, custom app design, active users, operating system, or license agreement/subscription.
Some features and capabilities may require additional costs. Product Description
With Ninox (SaaS), you can create custom business apps and databases, including CRM and ERP, without writing a single line of code (no-code/low-code).
Pros and Cons
One platform for all processes, making it easy to manage all aspects of the business.
Low-code technology results in fast solutions and ease of customization.
Integration and automation capabilities help to streamline workflows and eliminate manual processes.
Customer support may only be available via email, which could lead to longer response times.
The platform requires a learning curve and may not be immediately intuitive to all users.
There may be limitations to the pre-built templates and a need to build custom solutions. Product Description
Enterprise apps for your team. Build your custom app or get ready-made one. No code
Pros and Cons
Qalcwise is a Business Applications platform allowing businesses to address their custom business needs flexibly.
Qalcwise provides Enterprise Class scalability and workflow with NO CODING involved.
Qalcwise helps businesses to work smarter and not harder, via their calculation empowered business collaboration and communication features.
It may take some time for businesses to get acquainted with using a new platform, though Qalcwise provides product tutorials for customers.
Not all businesses may have a need for customizable business applications and may not benefit from Qalcwise.
Qalcwise's free 14-days trial version may not be enough time for businesses to determine whether this platform will be beneficial for them, especially if they have a complex business process challenge to solve.
Missing a tool?
List it here

->
Frequently asked
questions
The best workplace innovation platform software varies based on your specific needs and goals. Popular options include Asana, Monday.com, and Trello. Evaluate features, pricing, ease of use, and integration capabilities to find the software that aligns with your team's requirements.
Workplace innovation platforms provide benefits such as increased collaboration, streamlined workflows, faster decision making, enhanced communication, and improved project management. They facilitate creativity, boost productivity, and empower employees to contribute to the company's success.
The common use of workplace innovation platforms software is to foster collaboration, creativity, and productivity. It allows employees to work together, share ideas, solve problems, and streamline workflows. It also provides features for project management, task assignment, real-time communication, data analysis, and integration with other tools to enhance overall performance.
Consider features like collaboration tools, project and task management, file sharing and storage, customizable workflows, integrations with other software, security measures, user permissions and roles, analytics and reporting, and customer support. These features will help to improve productivity, communication, and innovation within the workplace.
Workplace innovation platforms software is used across various industries, including tech, finance, healthcare, retail, and manufacturing. It is a versatile tool that helps businesses of all sizes and sectors to enhance collaboration, communication, and productivity among employees and teams.
The cost of workplace innovation platform software varies based on factors like features, provider, and number of users. It can range from free plans with limited features to monthly subscriptions starting at $10 to $50 per user or more, depending on the scale and level of service required.
Yes, there are free workplace innovation platforms software tools available. Some popular options include Trello, Asana, and Slack. These free plans often have limitations on features and user numbers. However, they can be a good starting point for small teams or those with basic workplace collaboration needs.
Workplace innovation platforms software generally requires basic computer skills and some understanding of the platform's functions and features. Advanced features may require additional technical knowledge or support assistance. However, most platforms are designed to be user-friendly and intuitive.
How to use this page to find the right software
Identify your needs and requirements from the software. Consider factors like functionality, features, platform compatibility, budget, and any specific industry or personal preferences.
Based on your needs, prioritize the features or functionalities that are essential for your software.
Explore the website link of each software to gather more detailed information about it.
Engage employees right inside emails
⚡ Streamline employee onboarding with interactive emails
✉️ Conduct pulse surveys and gather feedback inside the emails
🔥 Organize outings & collect opinions with interactive polls in emails
Early stage startup? These tools might help you
Better emails. less work.
super growth.