Best Job Board Software in 2023
Are you looking for a Job Board Software for your business? You have come to the right page. This guide will help you discover the best Job Board Software of 2023 and along with a deep dive into their features, pricing, rating, etc.
What is Job Board Software?
Job board software is a technology platform that facilitates the management of job vacancies and applications. It allows employers to post job listings, track applicant information, and communicate with candidates. The software often includes features such as resume parsing, applicant tracking, and interview scheduling. Job board software is designed to streamline the recruitment process and save employers time and resources in finding the right candidates for their company.
How Job Board Software work or function?
Job board software works by providing employers with a platform to advertise job vacancies and manage the recruitment process. Jobseekers can search for available opportunities and apply for them directly through the software. The software also facilitates communication between employers and candidates, allowing for seamless coordination during the selection process. Additionally, job board software may provide tools for screening applicants, scheduling interviews, and tracking the progress of candidates through each stage of the recruitment process.
Benefits of Job Board Software?
Benefits of job board software:
Streamline the recruitment process by enabling job postings on multiple job boards and social media platforms.
Access to a wider pool of job seekers by syndicating job listings to different job aggregators.
Help in tracking applications and resumes, sorting and filtering candidates based on skills and qualifications.
Allows for collaboration between hiring managers and recruiters for a more efficient hiring process.
Provides real-time analytics to improve recruitment strategies and reduce time-to-hire.
How we curated this list
We conducted extensive research to identify a wide range of software options within each category. This involved exploring online resources, industry publications, software directories, and user reviews. Please note that the pricing and features mentioned here are subject to change. We recommend you to visit the product website for the latest information before making a decision.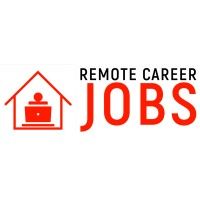 Product Description
Pros and Cons
Easy to use and user-friendly interface.
Offers various customization options.
Provides a wide range of job posting options.
Offers limited applicant tracking features.
Can be expensive for small companies.
Lacks advanced reporting and analytics.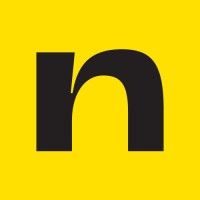 Product Description
Start a beautiful, white-labeled job board in minutes and unlock your community's value with our modern job board software.
Pros and Cons
Niceboard offers a hassle-free job board setup service, allowing customers to start their own job board in minutes.
The platform comes packed with features to help its customers generate revenue by providing employers a platform to post jobs and source talent.
Niceboard provides an automated revenue stream by charging employers to post jobs and access talent.
The pricing for each job post could be perceived as high.
The platform is limited to hosting job boards only, thereby not offering a comprehensive recruiting solution.
Customers may require additional third-party software integration to manage job applicants.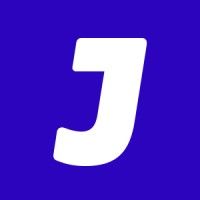 Product Description
Jobcase is a digital hub that unites the global workforce. It's a forum where laborers can come together to gain support and strength in their work.
Pros and Cons
Free to use: Jobcase is completely free to use for both job seekers and employers.
Large user base: With over 110 million registered members, Jobcase has a vast network of job seekers and potential employees.
Diversity and inclusion focus: Jobcase emphasizes diversity and inclusion in the hiring process, making it a great platform for both employers and job seekers.
Limited job postings: Jobcase primarily focuses on hourly and entry-level jobs, making it less suitable for professional or executive level positions.
Limited geographic reach: While Jobcase is available nationwide, it may have fewer job listings in certain regions or cities.
Lack of privacy: Since Jobcase is a social network for job seekers, personal information such as work history and job applications are public. This may make some users uncomfortable.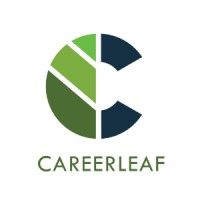 Product Description
ers. Careerleaf provides SaaS solutions to job boards and recruitment platforms. Our software equips job boards with essential features and tools for job seekers, employers, and recruiters.
Pros and Cons
Offers flexible and scalable solutions for established and growing organizations.
Provides customizable approvals and packages for employers and partners.
Integrates with pre-built CRMs, CMSs, social media, and job feed technology.
There is no mention of the pricing structure, which makes it difficult to assess the affordability of the product.
The scope of product features is not clearly defined.
The website lacks customer reviews or testimonials to validate the efficiency and effectiveness of the software solutions.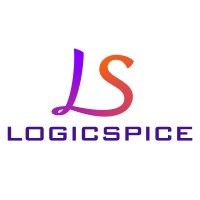 Product Description
Launch your smart job portal app with readymade PHP job portal script. Get the most flexible white label job portal software to create your own job site in less time
Pros and Cons
User-friendly admin panel for easy management of users, jobs, and payment history.
Advanced job search filter for job seekers.
Ability for employers to create a branded company profile page on the job board for better visibility.
No option for job seekers to upload their CV directly when applying for a job.
No mention of integration with social media platforms for job promotion.
No clear information on whether the script is customizable beyond the basic modules.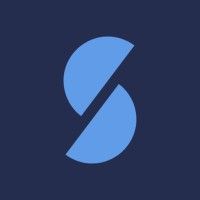 Product Description
Increase your outbound success rates by 3-5x using Selligence sales triggers. Halve the time you spend on prospecting by avoiding wasted time n low quality leads.
Pros and Cons
Selligence offers a unique sales trigger feature which helps identify the ideal buying conditions and enables sales representatives to start conversations with the right prospects, increasing their chances of winning by arming them with relevance.
Selligence's sales triggers have shown to provide 3-5x higher outbound success rates compared to other lead generation tools which is a big advantage for sales teams.
Integrations with CRMs, sales engagement platforms, and marketing tools like Salesforce, Hubspot, SalesLoft, Outreach are provided.
There is not much information provided about the accuracy of Selligence's data and leads, which might raise concerns for some customers.
The pricing for Selligence's product is not mentioned, which makes it difficult for potential customers to assess if it falls within their budget.
The platform is primarily marketed towards B2B sales, which might not be suitable for companies operating in a B2C or other industry types.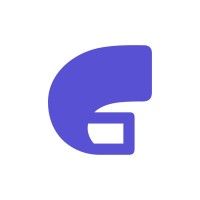 Product Description
Use the power of Artificial Intelligence to find jobs, hire people, meet other top professionals or otherwise succeed in your career.
Pros and Cons
Cutshort offers a simple and efficient job matching process that links candidates directly to hiring teams.

Cutshort's AI-backed tooling for screening automation is highly effective, reducing acquisition turnaround times and enabling quick filter-outs of relevant candidate profiles.

Cutshort's customer-service team provides good support and engagement with clients, helping them realize their true potential by connecting with excellent employment opportunities.
Cutshort is a tech hiring platform limited to the India region, limiting access to a global market for candidates.

The platform may not offer as much diversity in terms of job postings as other online job markets.

Cutshort has not been widely recognized or adopted outside of the Indian tech industry, hindering its reach to international job seekers.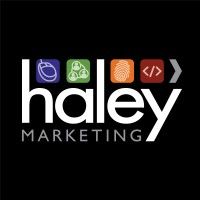 Product Description
At Haley Marketing, we're staffing industry specialists. Websites. Social media. Programmatic job advertising. Blogging. Email. PPC. Corporate identity. Strategy.
Pros and Cons
Specialized marketing solutions for the staffing industry, which means that the company has a deep understanding of the unique challenges and opportunities of the industry.
Offers a wide range of marketing services such as staffing websites, digital marketing, recruitment marketing, marketing technology, and branded content.
Provides free resources such as eBooks, Lunch with Haley webinars, Snack Time Videos, Secrets of Staffing Success Podcast, and Ask Haley Blog to help clients improve their marketing strategies.
Does not have information about pricing on their website, which makes it difficult for potential clients to compare their services with other companies.
The website is not very user-friendly and overwhelming with too much information.
The company does not have any reviews or case studies on their website, making it difficult for potential clients to evaluate the company's success in delivering marketing solutions.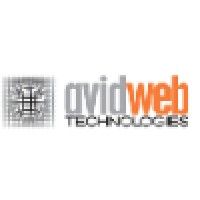 Product Description
Jobbex provides a comprehensive job board solution that enables businesses to create their own complete job boards.
Pros and Cons
Jobbex Job Board Software allows users to create and launch an advanced job board platform with e-commerce support, providing all the key features required to generate revenue.
The software provides a range of powerful administrative tools including monitoring job board statistics, user management, email modification, membership management, and report generation.
Jobbex includes several SEO features such as the ability to create custom meta titles, descriptions and keywords, and search engine friendly URLs to ensure maximum visibility on Google search results.
Jobbex Job Board Software is a paid service starting at $295/month with a one-time setup fee, making it potentially costly for small businesses and start-ups with limited budgets.
The product emphasizes its key features such as e-commerce support, SEO support and advanced administrative tools, but does not mention any other differentiating features or benefits.
The product website does not offer much information on customer support and how the software can help businesses beyond launching and managing a job board platform. #10
Sarkariprep Education Group
Product Description
Pros and Cons
Provides comprehensive and structured study materials for government job exams.
Offers both online and offline coaching options.
Has a wide network of experienced trainers and faculty members.
The courses might be slightly expensive for some students.
Limited options for non-technical exams.
Focuses mainly on state-level exams rather than central-level exams. Product Description
A home base for employees, no matter where they work.
Pros and Cons
Haystack provides a centralized platform for employees to access company resources, improving efficiency and productivity.
The platform offers customizable branding and design, allowing companies to tailor the experience to their brand and culture.
Haystack integrates with other tools in a company's tech stack, creating a seamless workflow and enhancing productivity.
While Haystack offers an extensive library of resources, it may take time for employees to adjust to a new platform and investment in employee training may be required.
Haystack's product offerings may not be suitable for all types of businesses, particularly those that may not require extensive internal communication or knowledge sharing.
Pricing information for Haystack is not readily available on their website, which could be a disadvantage for businesses with limited budgets. Product Description
New Zealand's leading graduate recruitment specialists. Search for graduate jobs & internships from New Zealand's top employers & kick start your career.
Pros and Cons
Offers a one-stop-shop for career resources and tools.
Provides personalized recommendations and insights based on individual goals and preferences.
Features a comprehensive database of job and internship opportunities from top employers.
Limited to certain geographic areas and industries.
Some users may find the interface overwhelming or confusing.
Access to premium features requires a paid subscription. Product Description
Getro's automated job board and private talent network take the manual work out of connecting people and companies in your network.
Pros and Cons
GetroJobs streamlines job searching by providing one job board for all your networks' opportunities.
GetroConnect lets you leverage AI-driven matchmaking to match talent with job opportunities within your network.
Trusted by 300+ VC platform teams, chambers of commerce, and career centers, Getro is a reliable tool for connecting people and companies.
The pricing for Getro's services is not provided in the passage, so it's unclear how affordable the tool is for small businesses or individuals.
GetroConnect is still in private beta, meaning not everyone has access to this feature yet.
Although Getro claims to make connecting people and companies in your network easy, it's unclear how effective this tool is at actually helping people find jobs or networking opportunities. Product Description
Responsive, mobile-ready, search engine optimizedcorporate career pages solution that seamlessly integrates with your website and ATS.
Pros and Cons
JobMount offers a customizable and feature-rich job board software solution for businesses to host their own job board website.
The platform supports multiple languages, integrations, and customization options to match the branding and needs of the business.
JobMount offers scalable pricing plans, making it accessible to businesses of different sizes and budget ranges.
Some users may find the learning curve to be steep when setting up and customizing the job board software.
The platform does not offer a free trial, making it difficult for potential users to test out the software before committing to a paid plan.
While the software offers a comprehensive list of features, some users may not require all the features and may find the pricing plans too expensive for their needs. Product Description
1000X platform simplifies how businesses and brands connect and work with freelance creators and influencers. Try it out now.
Pros and Cons
1000X offers an easy platform for brand-creator collaborations to maximise growth, marketing, and sales.
The platform provides inspiring campaign templates and workflows to simplify collaboration and work completion.
1000X provides legal protection for creators through the platform, ensuring payment issues are not a concern for small businesses.
The platform doesn't offer a clear pricing structure as everything seems to be "1000X for free 1000X Infinity Community."
It's unclear how the platform's loyalty club features that help brands reach a wider audience work.
While the platform offers a wide range of solutions that comply with standards to build brand content and secure marketing at scale, these aren't elaborated on.
Missing a tool?
List it here

->
Frequently asked
questions
The best job board software depends on your specific needs and goals. Popular options include Jobvite, Recruitee, and SmartRecruiters. Look for features such as applicant tracking, candidate communication, and job posting capabilities, as well as pricing and integration with your current HR systems.
Job board software provides numerous benefits including easy job posting, applicant tracking, resume database management, candidate filtering, employer branding, analytics, and improved user experience. It helps businesses find qualified candidates faster, enhance their recruitment process, reduce time and cost per hire, and gain a competitive advantage in attracting top talent.
The common use of job board software is to create, manage, and post job listings on a company's website or other job search platforms. It simplifies the hiring process by providing recruiters with tools for applicant tracking, resume management, and candidate screening. It can also offer insights and analytics to help optimize hiring strategies.
When choosing job board software, consider features like job posting management, candidate management, resume search functionality, employer branding options, applicant tracking, integration options, mobile optimization, analytics, and customer support. These features will enable effective management and optimization of job postings while providing a seamless experience for job seekers and employers.
Job board software is used primarily in the HR and recruitment industry. It is designed to help employers and staffing agencies manage job openings, resumes, and applications in one centralized location. However, it can also be used in other industries that require internal job postings, such as healthcare, education, and government agencies.
The cost of job board software can range from free open-source platforms to paid options with varying feature sets. Prices can start from $0 up to $2,000 or more per month, depending on the provider and the scale of the job board you require.
Yes, there are free job board software tools available. Some popular options include SmartRecruiters, JobBoard.io, and Jobjet. These free plans often have limitations on features and job listings. However, they can be a good starting point for small businesses or those with basic job posting needs.
Job board software typically requires basic technical skills such as knowledge of operating systems and web browsers. It may also require some database management knowledge. However, most job board software is designed to be user-friendly and intuitive, so minimal technical expertise and training is usually needed to begin posting jobs and managing applications.
How to use this page to find the right software
Identify your needs and requirements from the software. Consider factors like functionality, features, platform compatibility, budget, and any specific industry or personal preferences.
Based on your needs, prioritize the features or functionalities that are essential for your software.
Explore the website link of each software to gather more detailed information about it.
Engage employees right inside emails
⚡ Streamline employee onboarding with interactive emails
✉️ Conduct pulse surveys and gather feedback inside the emails
🔥 Organize outings & collect opinions with interactive polls in emails
Early stage startup? These tools might help you
Better emails. less work.
super growth.