Best Outbound Call Tracking Software in 2023
Are you looking for an Outbound Call Tracking Software for your business? You have come to the right page. This guide will help you discover the best Outbound Call Tracking Software of 2023 and along with a deep dive into their features, pricing, rating, etc.
What is Outbound Call Tracking Software?
Outbound call tracking software tracks outbound calls made by sales representatives or call center agents. It captures data related to the call, such as the dialed number, duration, and call outcome, and stores it in a central repository. With this tool, managers can analyze call activity, identify top performers, and monitor the quality of customer interactions. Insights gained from outbound call tracking software can inform training and coaching, improve productivity, and increase customer satisfaction.
How Outbound Call Tracking Software work or function?
Outbound call tracking software works by allowing businesses to track and analyze their outbound calls in order to improve customer service, sales performance, and marketing strategies. The software provides valuable insights into employee performance, call times, lead generation, and call outcomes, which can help businesses optimize their outbound calling strategies and increase their ROI. Overall, outbound call tracking software is an essential tool for any business looking to improve their outbound calling processes and maximize their revenue potential.
Benefits of Outbound Call Tracking Software?
Benefits of outbound call tracking software:
Helps track and analyze call metrics in real-time to improve agent performance and customer satisfaction.
Offers automated call recording, allowing for better quality control and training opportunities.
Provides call routing and scheduling tools for increased efficiency and productivity.
Enables better lead generation and tracking for sales teams.
Allows for personalized and targeted messaging to customers.
Overall, outbound call tracking software can greatly improve sales and customer service operations, leading to increased revenue and customer loyalty.
How we curated this list
We conducted extensive research to identify a wide range of software options within each category. This involved exploring online resources, industry publications, software directories, and user reviews. Please note that the pricing and features mentioned here are subject to change. We recommend you to visit the product website for the latest information before making a decision.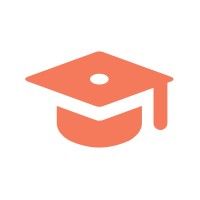 Product Description
Powerful sales software to help your team close more deals, deepen relationships, and manage their pipeline more effectively — all on one connected platform.
Pros and Cons
All-in-one platform: HubSpot's Sales Hub provides a single platform for managing all sales-related activities, including sales CRM, sales engagement tools, quote and CPQ functionality, etc.
Seamlessly integrates with other tools: The Sales Hub can easily integrate with over 1,400 tools available in HubSpot's App Marketplace.
Great customer support: HubSpot offers 24/7 customer support for all its users to help them resolve technical problems.
Higher pricing: The pricing of Sales Hub's editions (Professional and Enterprise) starts from $450/month and $1200/month, respectively, which can be expensive for small businesses and startups.
Steep learning curve: The Sales Hub is a complex platform, and it can take some time for users to get familiar with all its features and functions.
Limited customization options: Although the Sales Hub provides customization options, it may not be enough for some businesses that require more flexibility in their sales process.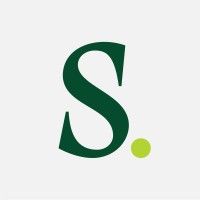 Product Description
Salesloft helps thousands of the world's most successful selling teams drive more revenue with the Modern Revenue Workspace™.
Pros and Cons
Salesloft offers a comprehensive platform that helps sales teams manage their entire revenue cycle, from prospecting to expanding customers.
It allows users to automate data syncing with their CRM, create sales playbooks, and curate libraries of best practices, improving efficiency and reducing manual tasks.
Salesloft offers insights and coaching for sales calls, including call tracking, transcription, and analysis, which can improve team performance and increase revenue.
Salesloft may not be suitable for small businesses or individual sales reps who don't require a comprehensive platform and advanced features.
The pricing may be high for some businesses, which can limit accessibility to smaller organizations.
Users may require additional training to effectively use all features and integrations, which can take time and resources to implement.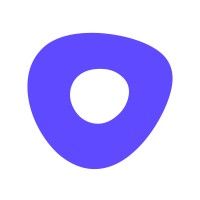 Product Description
Pros and Cons
The Outreach Sales Execution Platform helps sales teams efficiently create pipeline and predictably close more deals.
The platform is built to ensure an organization's data is secure and team members have the right permission levels to do their best work.
Outreach helps sales teams increase win rates by 13%.
No information is provided on the cost of the product.
No details on the technical support available for customers.
Some users may prefer a more specialized platform rather than an all-in-one solution.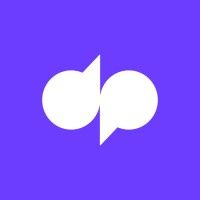 Product Description
Experience seamless communication with Dialpad Ai, the all-in-one AI business phone system to improve your workflows and customer experience. Try it today!
Pros and Cons
Ai-generated summaries can save time and help users stay on top of conversations.
Built-in Ai tools like live transcription and sentiment analysis can enhance communication.
Users can easily move between all communication channels in a single workspace.
There is no mention of the price of the product, which may be a concern for some customers.
Dialpad may not offer all the features and capabilities that some competitors do.
The product may not be suitable for organizations operating in certain industries or sectors.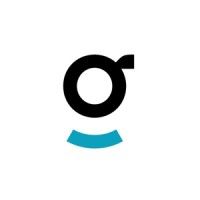 Product Description
Groove is the simple yet powerful alternative to Zendesk. The best helpdesk software for your business. Shared inbox, knowledge base, chat and more!
Pros and Cons
Groove provides a powerful shared inbox that is intuitive and easy to organize, prioritize, and solve customer requests with features like conversation assignments, collision detection, and private internal notes for team collaboration.
The live chat feature allows for personal, real-time support, with features like round-robin assignment to spread workload, unattended message logic to never leave chats hanging, and alerts and notifications to make sure no chat is missed.
The knowledge base feature helps deliver 24/7 support by allowing customers to help themselves, with features like full team access for article contribution, mobile optimization, and brand control for a uniform brand look.
Groove may not be suitable for larger corporations with high volumes of customer requests as their helpdesk software is tailored towards growing businesses.
While their shared inbox and live chat features are powerful, their reporting features may not be as extensive as other helpdesk softwares in the market.
Integration with other tools may be limited as Groove has their own set of native integrations, which may not work for some businesses that rely on other tools.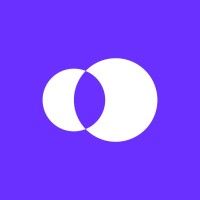 Product Description
Easiest way to get a phone number for your startup or small business. Get a new business phone number or port your existing one.
Pros and Cons
Dedicated phone numbers for work, which can help separate personal and professional communication.
Integrated messaging and calling in one app, making it easier to communicate with your team and contacts.
Customizable workflow for each number to gain better business oversight and work/life balance.
OpenPhone is only available in North America, limiting its reach to other global regions.
There is no information on pricing provided in the passage, which may be a concern for businesses on a tight budget.
The lack of video conferencing capabilities may be a disadvantage for teams who rely on visual communication.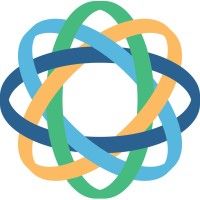 Product Description
Accelerate your sales process with integrated calling, two-way email sync, powerful search, custom reporting and more.
Pros and Cons
The product offers advanced email, call, and SMS features for communication that can help accelerate leads through the sales cycle.
Close's sales automation tools have helped thousands of reps double their revenue and can be beneficial for businesses that want to increase their sales.
The product has a wide range of integrations with 100+ native and no code integrations that can help businesses sync with their tech stack.
The product has a 14-day free trial, which may not be enough time for businesses to test all the features thoroughly.
Close's features are mainly focused on sales and may not be suitable for businesses with different objectives or industries.
Some users may find that Close's pricing is a bit expensive compared to other CRM tools available in the market.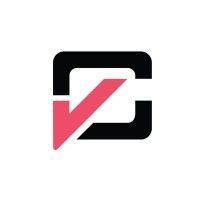 Product Description
Salesken Provides You With Play-by-play Visibility of Your Sales Reps' Performance on Calls So You Can Improve Customer Engagement and Close More Deals.
Pros and Cons
Salesken's real-time cueing, powered by AI, guides sales reps play for play.
Salesken's conversational AI platform can instrument every sales conversation into a win and coach every sales rep into a champion.
Salesken provides detailed Call Analytics including emotions, objections, and intent to give managers and sales reps visibility into every call.
Salesken's data security is dependent on third-party audits that are out of the customer's hands.
Sharing of call recordings is only allowed among authorized users within the organization, limiting the scope of sharing information.
Salesken's pricing is not mentioned in the text, which may be a con for customers who are looking for transparent pricing.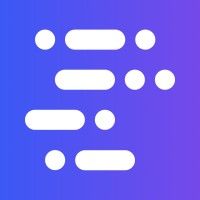 Product Description
Revenue.io (formerly ringDNA) is the complete RevOps, Sales Engagement and Conversation Intelligence platform that powers teams with real-time guidance.
Pros and Cons
Provides AI-powered guidance and real-time actions to help grow sales revenue.
Solves multiple common sales and customer success problems, such as automating sales engagement and post-conversation emails.
Has received recognition as a strong performer in sales engagement from a reputable source.
No information on pricing or payment options available in the passage.
Limited information on how the AI-powered guidance works and what data it analyzes to provide recommendations.
Passage focuses heavily on sales and may not be as applicable to other industries or fields.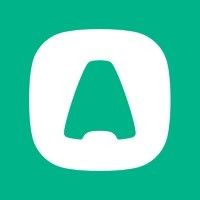 Product Description
The cloud call center software trusted by teams everywhere. Set up a cloud-based call center and integrate with your CRM & Helpdesk software in minutes.
Pros and Cons
AI-powered call transcription can improve productivity and deliver a world-class customer experience.
Aircall offers over 100 integrations with other business tools such as Salesforce, HubSpot, and Zendesk, making it easier to connect multiple platforms.
Virtual call center software can greatly lower operating costs as it doesn't require hardware or IT technicians, making it cost-effective.
The article does not give an indication of the pricing of Aircall, making it difficult to determine whether the cost is affordable or not.
Aircall seems to emphasize its use in call centers, leaving out businesses that may not rely heavily on phone conversations.
Integrating Aircall with other business tools may require a certain level of technical know-how, making it difficult for non-technical users to set up.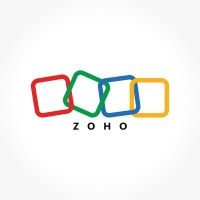 Product Description
Pros and Cons
User-Friendly: Bigin is designed to work even for those who have no prior experience with a CRM.
Affordable: It is the most affordable CRM in the market, with a price of $7/user/month (billed annually).
Integrations: Bigin plays well with all your favorite applications and integrates with 5,000+ apps through Zapier and Zoho Flow.
Limited Templates: Although Bigin provides pre-defined templates, the options are limited, which might not cater to the needs of some businesses.
Mobile-First Orientation: While it is a pro for some, the mobile-first orientation can be a disadvantage for those who prefer using the desktop version.
Learning Curve for Advanced Users: Bigin's simplicity might be an advantage for beginners, but it might limit the features that advanced users might need.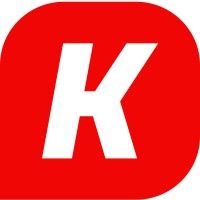 Product Description
Kixie is the sales engagement platform that boosts sales team performance with ultra-reliable, easily-automated calling & texting.
Pros and Cons
Kixie is ranked as the #1 auto-dialer on G2 Spring 2023 Results Index, which indicates its reliability and effectiveness.
It offers a variety of features, including power call, contact center, business SMS, voice and SMS automations, and all features integrated with leading CRMs such as HubSpot, Salesforce, Pipedrive, and more.
Kixie has a large selection of integration partners, allowing businesses to customize their outreach with top automation tools that work together.
The pricing of Kixie's services is not mentioned, so it may be difficult for potential customers to understand if it fits within their budget.
While Kixie offers a free trial, it requires customers to enter their personal information, including phone number and email, which may discourage some from testing it out.
It is heavily marketed towards sales teams, which may not be the ideal target audience for all businesses.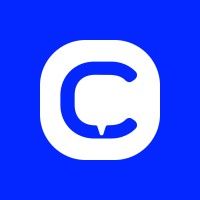 Product Description
Make and receive calls using powerful call center software connected to your favourite business tools.
Pros and Cons
CloudTalk offers a wide range of integrations with various CRMs and helpdesk tools that enable customers to collect and centralize all calling data in real-time, making it easily accessible to agents.
CloudTalk provides more than 70 features that help automate workflows and provides managers with built-in analytics to optimize performance and increase calling efficiency, enabling customer service and sales teams to convert more leads in less time.
CloudTalk offers global coverage, allowing companies to call at local rates or free of charge from more than 160 countries, increasing the pick-up rate and adapting workflows to fit global ambitions.
The pricing for CloudTalk is not readily available on their website, which could make it difficult for potential customers to compare the costs against other alternatives.
CloudTalk is primarily designed for customer service and sales teams, which may not meet the needs of businesses in other industries or departments that require calling software solutions.
Although CloudTalk claims to have a comprehensive list of integrations available, it may not be compatible with all CRMs or helpdesk tools, which could limit flexibility for some businesses. Product Description
MightyCall offers a virtual phone system that's affordable, user-friendly, and secure. With plans starting at $15/month, you can get a toll-free or local number to serve your business needs.
Pros and Cons
MightyCall.com has a security service for protection against online attacks, which means that its users can feel safe while using the website.
The website automatically redirects the user once the validation is complete, which can save time and reduce the chances of mistakes.
The website is informative and clearly indicates what it requires from the user in order to be able to view the content.
The user has to enable cookies and JavaScript, which means that the website may not be accessible for users who have disabled these features for privacy reasons or other reasons.
The website's security service may slow down the website's performance, which can be a disadvantage for users who are impatient or have limited time.
The website is not accessible until the validation is complete, which can be a disadvantage for users who need to access the content urgently and cannot afford to wait for the validation process.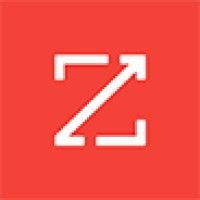 Product Description
Automate data quality & data orchestration tasks at scale. Dedupe, Score, Match Leads-to-Accounts, Segment, Enrich, Normalize & Route Leads
Pros and Cons
Provides comprehensive information about prospects and customers
Helps streamline sales process by providing sales intelligence
Enables sales reps to prioritize leads and opportunities effectively
May not be suitable for small businesses or startups due to high pricing
May require some training for optimal use
Limited integrations with other CRM tools
Missing a tool?
List it here

->
Frequently asked
questions
The best outbound call tracking software depends on your specific requirements. Popular options include CallRail, Ringba, and, CallTrackingMetrics. Evaluate the features, pricing, scalability, and integration capabilities to find software that aligns with your business needs.
Outbound call tracking software provides businesses with visibility into their outbound call campaigns, enabling them to track call volume, monitor agent performance, analyze caller behavior, and more. This helps businesses improve customer engagement, optimize sales processes, and ultimately increase revenue.
Outbound call tracking software is used to track and manage outgoing calls made by a business. It allows businesses to monitor call agents' activities, analyze call data, optimize sales and marketing strategies, and improve customer experience. Features include call recording, analytics, and integrations with other tools.
When choosing outbound call tracking software, look for features like call recording, advanced call analytics, call routing, caller ID, lead scoring, integration options, and customer support. These features will help you effectively track and optimize your outbound calling campaigns.
Outbound call tracking software is used by industries that heavily rely on phone communication for their business operations such as call centers, telemarketing firms, and customer service providers. It helps to track and analyze outbound calls, monitor performance, and improve customer experience.
Outbound call tracking software costs vary based on features, providers, and usage. Prices range from free plans with minimal features to $50-$150 per user/month or more, depending on the sophistication level required.
Yes, there are free outbound call tracking software tools available. Some popular options include CallRail, Bitrix24, and Freshcaller. These free plans often have limitations on features and call minutes, and may require upgrades for advanced analytics. However, they can be a good starting point for small businesses or those with basic call tracking needs.
Outbound call tracking software generally requires basic technical knowledge and computer skills to get started. However, customization and advanced features may require some technical expertise or support from the software provider's resources.
How to use this page to find the right software
Identify your needs and requirements from the software. Consider factors like functionality, features, platform compatibility, budget, and any specific industry or personal preferences.
Based on your needs, prioritize the features or functionalities that are essential for your software.
Explore the website link of each software to gather more detailed information about it.
Boost sales performance with interactivity
🤝 Book demos and meetings inside emails
📈 Get user level analytics and events for better targeting
⚡ Collect feedback and no-show reasons with interactive forms
Early stage startup? These tools might help you
Better emails. less work.
super growth.