Best Pre Employment Screening Software in 2023
Are you looking for a Pre Employment Screening Software for your business? You have come to the right page. This guide will help you discover the best Pre Employment Screening Software of 2023 and along with a deep dive into their features, pricing, rating, etc.
What is Pre Employment Screening Software?
Pre-employment screening software is a tool that automates the hiring process, making it efficient and effective. It helps organizations to assess the suitability of job candidates by performing background checks, credit checks, drug tests, and other compliance-related checks. This software helps recruiters to find the right fit for the job, reduce hiring times, and ensure compliance with regulations. In addition, it helps organizations save time and money by eliminating the need for manual processing.
How Pre Employment Screening Software work or function?
Pre-employment screening software operates by analyzing job candidates' backgrounds and qualifications against specified criteria. The software scans resumes, CVs, and online profiles to identify the most suitable candidates. This eliminates the need for manual screening, saving employers time and effort. Pre-employment screening software can also perform background checks, reference checks, and criminal record checks, providing additional insight into candidates' suitability for a role. Overall, pre-employment screening software streamlines the hiring process, ensuring that only the most qualified candidates are considered.
Benefits of Pre Employment Screening Software?
Pre employment screening software can help employers make informed hiring decisions by providing a comprehensive view of the candidate's background and qualifications.
It can streamline the screening process, reduce the risk of hiring errors, and improve the quality of hires.
The software can also help companies comply with industry regulations and avoid legal issues related to hiring.
With pre employment screening software, employers can save time and money while ensuring that they hire the best candidates for the job.
How we curated this list
We conducted extensive research to identify a wide range of software options within each category. This involved exploring online resources, industry publications, software directories, and user reviews. Please note that the pricing and features mentioned here are subject to change. We recommend you to visit the product website for the latest information before making a decision.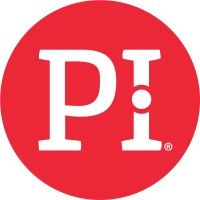 Product Description
The Predictive Index offers talent optimization software, workshops, and expert consulting. Design and execute a winning talent strategy with PI.
Pros and Cons
The Predictive Index products help companies align their business strategy and people strategy for better results.
The platform offers assessments and validity studies to provide people data to power an organization's strategy.
The software and tools offered by The Predictive Index help companies hire the right people, build effective teams, diagnose and keep employees engaged, and lead with purpose.
There is no information on the price of The Predictive Index products or platform plans.
The passage does not provide any information about customer service or technical support.
The passage does not offer any information on the user experience or interface for the platform.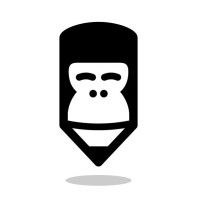 Product Description
Our talent assessments identify the best candidates & make your hiring decisions faster, easier, and bias-free. Sign up for a free plan now!
Pros and Cons
TestGorilla offers a library of scientifically validated tests to predict real-world job performance.
The platform automatically grades and ranks candidates, saving recruiters time and effort.
TestGorilla helps promote diversity and an unbiased approach to hiring to ensure companies get the best talent from all walks of life.
There is no customization available for the assessments, which may not suit some company's talent acquisition process.
The platform may not be suitable for small businesses with limited hiring needs as the cost may be a barrier.
TestGorilla does not offer any job posting or resume screening services, which means recruiters need to find their own candidates. #3
Mercer Mettl Assessments
Product Description
Mercer | Mettl streamlines your recruitment with comprehensive online assessments that offer an efficient testing platform.
Pros and Cons
Offers a wide range of assessment and examination solutions, including remote proctoring and online certification programs.
Provides a comprehensive set of assessment tools for hiring and developing talent, including pre-employment and psychometric assessments.
Offers digital tools for organizational development and skilling, including 360-degree feedback and skills gap analysis.
Pricing information is not readily available and may not be affordable for small businesses or individuals.
The website contains a lot of technical jargon and may be overwhelming for those who are not familiar with assessment solutions.
While the company boasts a high level of security and data protection, some individuals may still have concerns about the privacy of their information during online assessments.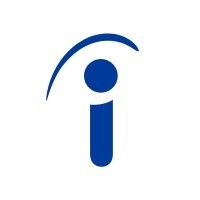 Product Description
ects job seekers and employers globally, offering a wide range of job opportunities and innovative tools to make the hiring process easier and more efficient. With Indeed, you can find the ideal job or the perfect candidate effortlessly.
Pros and Cons
Large Pool of Job Seekers: The platform has a massive pool of job seekers, making it easy to find the right candidates for any position.
User-friendly: The platform provides an intuitive interface and user-friendly features, making it simple for recruiters to post job listings and manage applicants.
Affordable: The pricing is affordable for businesses of all sizes, providing access to recruitment tools and candidate profiles at a reasonable cost.
High Competition: As a popular hiring platform, there is intense competition among recruiters for attracting top talent, making it challenging to get the best candidates.
Limited Reach: The job postings are limited to the platform, and there is still a need for businesses to use other job search engines to increase visibility.
Limited Filtering Options: The platform has limited filtering options when searching for candidates, making it hard to find specific skill sets or requirements.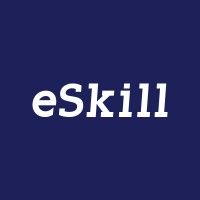 Product Description
eSkill is the market leader in pre-employment testing and offers standard and customized hiring assessments. Visit our site to learn more about skills testing.
Pros and Cons
The product offers a wide range of pre-employment assessments and behavioral assessments to help employers identify candidates who are the right fit for the job.
The product provides customizable skills tests that perfectly match job roles, offering expert guidance from dedicated assessment experts.
The product has a perfect compliance track record and offers 24-hour support, ensuring a positive experience for assessment takers.
The product may be expensive for small businesses, as it offers a comprehensive and customizable hiring assessment solution.
The product may require specialized training for HR professionals to fully utilize all of its features, which could be a time-consuming process.
The product may not be suitable for all industries and job roles, as some assessments may not accurately reflect required skills or experience.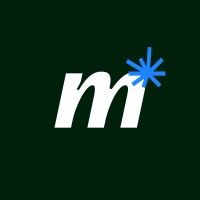 Product Description
Maki allows you to assess the skills of your candidates, through a simple and engaging experience. Save time, money and hassle with our assessments.
Pros and Cons
The product reduces pre-screening time by up to 70% which saves time and increases efficiency for recruiters and HR teams.
The platform offers a library of over 200 tests and the ability to create custom assessments which allows for a tailored hiring process that tests the skills that matter the most for a particular role.
Maki offers a gamified experience for candidates, making it more engaging and interactive for them during the application process.
The article doesn't mention the pricing structure, so it's unclear how accessible this tool is for all organizations.
While the product offers a variety of tests, it's possible that some might not align with an organization's hiring values and philosophy.
There might be some candidates who are not comfortable with a gamified hiring process, which could limit the pool of candidates who would apply through such a platform. Product Description
Pros and Cons
Offers a range of high-quality vaping products.
Uses state-of-the-art technology and materials to ensure customer safety.
Provides exceptional customer service and support.
Only caters to the vaping market.
Limited range of flavors and e-liquids available.
Slightly higher pricing compared to some competitors.
Product Description
Improve Talent Quality and Accelerate Hiring with Glider AI Skill Intelligence Platform™: Screening, Skill Test, Interview, and L&D Software.
Pros and Cons
Provides AI-proctoring, which can ensure authentication and integrity during the assessment process.
Offers a wide range of assessment tools, including technical skill tests, job-based skill tests, psychometric tests, and coding simulations, which can help in hiring for any industry and any role.
Offers the Glider AI Skill Intelligence Platform™ for enterprises to validate skills and confirm fit, thus enhancing the quality of talent.
The pricing is not disclosed, and potential clients may have to contact the company for further information.
The product may not be suitable for small businesses or individual recruiters due to its focus on enterprise hiring and staffing firms.
Some of the integrations and use cases are limited to specific industries, functional areas, or hiring needs, which may not cater to the requirements of some clients.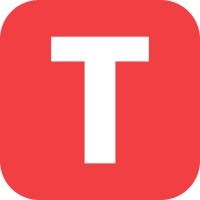 Product Description
Find out more about the best talent assessment platform for recruiters, which can help you identify top performers and quickly fill open positions for free.
Pros and Cons
Comprehensive Test Management: Testlify is an intuitive platform that offers a comprehensive range of management tools to create, manage, and execute test cases for any application.
Automated Test Execution: Testlify lets you automate your tests and integrate them seamlessly with your continuous integration (CI) pipeline, saving time and resources.
User-Friendly Platform: Testlify's intuitive user interface makes it easy to populate test cases, data owners, and test suites, which could be handled by even non-technical users.
Testlify
Limited Test Types: Testlify doesn't support all types of tests, so you may have to use other tools like Selenium for functional testing.
Pricing: Testlify can be expensive compared to other similar tools.
Steep Learning Curve: Some of Testlify's advanced features could require a steep learning curve, and the documentation provided may not always be helpful.
Product Description
CriteriaCaixa gestiona una cartera de inversiones, donde predomina la renta variable cotizada, invirtiendo en empresas líderes y sectores atractivos.
Pros and Cons
Comprehensive evaluation tool for college admissions and scholarships
Personalized results and recommendations based on individual criteria
User-friendly platform with easy navigation and clear instructions
Limited scope to only college admissions and scholarships
Cost may be prohibitive for some users
Overreliance on data and algorithms may not fully capture the nuances of individual experiences and qualifications Product Description
Revolutionize your hiring process with HQ's end-to-end recruitment automation platform. Streamline sourcing, screening and interviewing all in one place. Click to know more!
Pros and Cons
HireQuotient offers a comprehensive platform for talent sourcing, screening, and interviewing all in one place, making the hiring process more efficient and convenient for employers.
The JD Generator tool can help save up to 50% of time in crafting a job description every time a vacancy arises, thus making the hiring process faster and more streamlined.
HireQuotient is flexible and can customize solutions that fit the specific needs of their clients, showing great customer-centricity.
The pricing for HireQuotient's services is not mentioned in the passage, so it is unclear if it is affordable for small businesses or startups.
The validity of their assessments is not mentioned, which may make employers uncertain about their effectiveness in predicting job performance.
The availability of their services may be limited to the location mentioned in the passage (San Francisco, CA), which may not be accessible for companies operating in other regions. Product Description
Use iMocha's skills assessment software with 2,500+ skill tests created by Subject Matter Experts to hire job-fit candidates.
Pros and Cons
Largest skill library in the world, offering 2500+ skills.
Offers a skills-first approach to objective L&D programs, skills validation, and certification & badges.
Provides detailed insights across entire recruitment funnel and talent benchmarking solutions.
The pricing for their products is not available on the website.
Not much information is provided on their business communication assessment tool, AI-EnglishPro.
Some of the features of the product are only relevant for certain industries or job roles, which may limit its usefulness for all organizations. Product Description
Alva's science-backed candidate assessment platform gives global HR and talent acquisition teams the ability to make faster, smarter hiring decisions.
Pros and Cons
Alva's science-backed assessments and resources can help you make informed hiring decisions.
Alva integrates with most ATS providers, streamlining and making your recruiting process more efficient.
Alva's user-friendly assessments can help you keep the best candidates engaged, ensuring a modern, positive candidate experience.
The pricing of Alva's platform is not listed, thus it is unclear how much it will cost for companies to use the product.
Alva may not be suitable for smaller organizations or recruiting teams that do not have a global reach.
Although Alva provides scientific assessments, it is possible that candidates could manipulate the tests to hide certain traits or abilities. Product Description
Recruit and retain the right people for your business using the power of psychology and machine learning with the Thomas talent assessment platform.
Pros and Cons
The Thomas talent assessment platform offers a range of solutions that help managers to handle recruitment, development, and retention of employees more effectively.
The assessments provide insights into candidate's aptitude, personality, and behavioral traits which can be used to determine a good fit for the job profile.
The platform is designed to provide a seamless integration with most major applicant tracking systems making it easier for managers to use with existing HR tools.
The assessments are based on psychometric science and may not account for factors such as unpredictability and intangible skills that are essential for some roles.
The platform may not be suitable for smaller companies that may not have the financial resources to invest in talent assessment tools.
Although the platform may support remote work management, it may not address the specific challenges and needs of hybrid and virtual work environments. Product Description
Cangrade's hiring and talent management solutions easily identify the skills candidates need to succeed and the talent that has what it takes.
Pros and Cons
Offers pre-hire assessments and solutions that can predict success up to 10 times more accurately than traditional hiring methods, providing valuable insights to make successful talent decisions
Provides assessments, employee retention, and employee development software to manage and engage talent strategically
Offers bias-free technology and ADA compliance to support diversity, equity, and inclusion, allowing companies to confidently build a diverse and inclusive team
The cost of Cangrade's hiring and talent management solutions may be expensive for some businesses and may not fit into their budget
The platform may not be suitable for companies that prefer a more hands-on approach to talent management and hiring
The software may not be customizable enough for companies with unique talent screening and management processes and requirements, limiting its usefulness for those specific organizations.
Missing a tool?
List it here

->
Frequently asked
questions
The best pre-employment screening software will depend on your specific requirements. Some popular options include HireRight, GoodHire, and Checkr. Evaluate features such as background checks, drug screenings, and applicant tracking to find the software that aligns with your business needs and budget.
Pre-employment screening software allows companies to streamline their hiring process, reduce risk and fraud, and ensure a qualified and suitable candidate. It offers benefits such as accurate background checks, compliance with legal regulations, increased efficiency, and enhanced candidate experience.
The common use of pre-employment screening software is to assess job candidates' background, qualifications, criminal history, reference checks, employment history, and drug tests. It enables companies to hire the right fit, reduce risk, and comply with employment laws. It may also provide features for applicant tracking and assessments to streamline the hiring process.
When choosing pre employment screening software, consider features like background checks, drug testing, skills assessments, verification of education and employment history, compliance with legal regulations, integration with HR software, user-friendly interface, customer support, and cost-effectiveness. These features will ensure seamless and reliable recruitment processes.
Pre employment screening software is utilized by various industries, such as healthcare, finance, retail, transportation, manufacturing, and more. This software can help businesses streamline their hiring process, minimize risks, and ensure a safe and productive workplace.
The cost of pre-employment screening software varies based on features offered, provider, and the number of users. It can range from free plans to monthly subscriptions starting at $20 to $200 per user or more, depending on the level of service and additional features required.
Yes, there are free pre-employment screening software tools available. Some popular options include BambooHR, SmartRecruiters, and Zoho Recruit. These free plans often have limitations on features and the number of candidates that can be screened. However, they can be a good starting point for small businesses or those with basic screening needs.
Pre-employment screening software is designed to be user-friendly and generally requires basic computer skills to use. However, some advanced features or customizations may require technical knowledge or assistance from support resources. Overall, minimal technical expertise is needed to get started with pre-employment screening software.
How to use this page to find the right software
Identify your needs and requirements from the software. Consider factors like functionality, features, platform compatibility, budget, and any specific industry or personal preferences.
Based on your needs, prioritize the features or functionalities that are essential for your software.
Explore the website link of each software to gather more detailed information about it.
Engage employees right inside emails
⚡ Streamline employee onboarding with interactive emails
✉️ Conduct pulse surveys and gather feedback inside the emails
🔥 Organize outings & collect opinions with interactive polls in emails
Early stage startup? These tools might help you
Better emails. less work.
super growth.