Best Sustainability Management Software in 2023
Are you looking for a Sustainability Management Software for your business? You have come to the right page. This guide will help you discover the best Sustainability Management Software of 2023 and along with a deep dive into their features, pricing, rating, etc.
What is Sustainability Management Software?
Sustainability management software provides organizations with a comprehensive system for tracking environmental performance and achieving sustainability goals. This software enables users to collect, analyze, and report on key sustainability metrics such as energy consumption, carbon emissions, waste generation, and water usage. With sustainability management software, companies can identify areas of improvement, implement sustainability strategies, and communicate their progress to stakeholders. By integrating sustainability into core business operations, organizations can improve their environmental performance, reduce costs, and enhance their reputation as responsible corporate citizens.
How Sustainability Management Software work or function?
Sustainability management software tracks and analyzes environmental, social and economic sustainability metrics to improve a company's performance. It helps organizations to identify potential risks and opportunities, set sustainability goals, and monitor their progress. The software also provides transparency, enabling stakeholders to access data and reports on a company's sustainability efforts. By using sustainable management software, a company can reduce its environmental footprint, address social challenges, and increase profitability while promoting long-term sustainability.
Benefits of Sustainability Management Software?
Sustainability management software helps to track, measure, and report on an organization's environmental footprint.
With real-time data and analytics, companies can make informed decisions that reduce their carbon emissions and lower energy costs.
The software also helps to identify areas where efficiencies can be improved and waste reduced.
By implementing sustainability practices, companies can enhance their reputation and attract more socially conscious consumers and investors.
Ultimately, sustainability management software can lead to cost savings, risk mitigation, and a positive impact on the environment.
How we curated this list
We conducted extensive research to identify a wide range of software options within each category. This involved exploring online resources, industry publications, software directories, and user reviews. Please note that the pricing and features mentioned here are subject to change. We recommend you to visit the product website for the latest information before making a decision.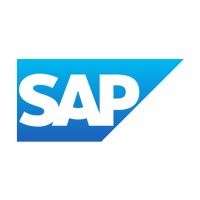 #1
SAP Sustainability Control Tower
Product Description
Get software and technology solutions from SAP, the leader in business applications. Run simple with the best in cloud, analytics, mobile and IT solutions.
Pros and Cons
Provides various SAP solutions that can help run an intelligent enterprise and deliver exceptional experiences.
Offers free trials of SAP software before buying to help select the right solutions for specific business needs, resources, and budget.
SAP Community provides a platform for engaging with peers and experts from SAP for support and community help.
Disables JavaScript for the correct page display, causing inconvenience for some users.
Some links on the page may be broken, leading to a frustrating user experience.
The provided information on the page is generic, lacking in detail on the SAP solutions and software trials offered.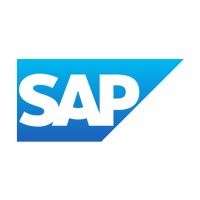 #2
SAP Product Footprint Management
Product Description
Get software and technology solutions from SAP, the leader in business applications. Run simple with the best in cloud, analytics, mobile and IT solutions.
Pros and Cons
Offers SAP solutions that can help businesses run an intelligent enterprise and stay resilient in times of change.
Provides free trials of SAP software allowing companies to select the right solutions for their specific business needs and budget.
Offers a support portal and community for users to manage incidents and engage with peers and experts.
The passage does not provide any specific details about the SAP solutions offered, making it difficult for potential customers to understand which solution is best for their needs.
The broken link disclaimer at the end of the page may cause frustration for users trying to navigate the site.
The passage seems to be geared towards larger enterprises with no mention of solutions for small businesses. Product Description
Coolset helps companies measure, analyze and reduce their carbon footprint by connecting their accounting in a few clicks. Discover how it works →
Pros and Cons
Coolset offers tailored modules that can help users identify carbon emission hotspots with ease, thereby allowing them to quantify activity-based emissions.
The software provides automated emission analytics, smart compliant reporting, and a net zero strategy builder, which can help users achieve their emission reduction goals.
Coolset offers access to certified carbon offsets, which can help businesses compensate their emissions and accelerate their journey towards net-zero emissions.
Coolset may lack comprehensive integration with accounting systems, requiring users to connect their accounting systems manually.
The software may not be affordable for small businesses or startups, and may only be suitable for established companies with a larger budget.
It is not clear whether Coolset offers compatibility with all types of carbon emissions, such as those related to agriculture or land use change.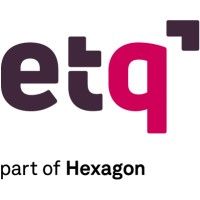 Product Description
Learn more about ETQ's cloud-native Quality Management Software, powered by an agile platform with 40+ adaptable applications to match your unique needs.
Pros and Cons
Cloud-native QMS that can be accessed from anywhere.
Flexible platform with 40+ best-in-class applications that are adaptable to unique business environments.
Wide range of applications available to manage quality, including nonconformance handling, supply chain quality, new product introduction, enterprise risk management, health & safety, environmental management, life sciences compliance, and lab investigation.
No information about the pricing and subscription plans.
It is not clear how user-friendly the platform is, especially for beginners.
No mention of any customer support services provided by the company.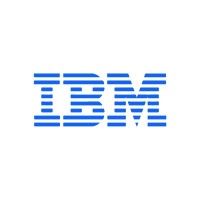 #5
IBM Environmental Intelligence Suite
Product Description
Learn how to ensure business continuity by planning for and responding to critical weather events with solutions from the IBM Environmental Intelligence Suite.
Pros and Cons
Accurate forecasting: The IBM Environmental Intelligence Suite provides the world's most accurate weather data, which can be combined with industry-specific data and customer asset information for more accurate forecasting.
Customizable solutions: The platform features built-in tools for developing customized monitoring applications, allowing businesses to integrate environmental data into workflows that suit their specific needs.
Real-time insights and alerts: With near-real-time weather forecasting, the Environmental Intelligence Suite allows stakeholders to prepare for and respond to disruptions in a timely manner.
Cost: There is no pricing mentioned for the IBM Environmental Intelligence Suite, but since it is a SaaS platform, it may come with a high cost that can be a disadvantage for small businesses.
Industry-specific add-ons: While the suite does offer industry-specific add-ons for improved decision-making, this may limit its applicability to businesses outside those industries.
Technical expertise required: Using the platform requires some technical expertise to fully leverage all its features, which may be challenging for some businesses and their employees.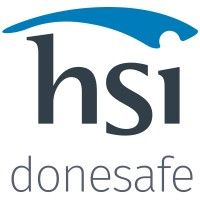 Product Description
HSI Donesafe is an enterprise-ready EHS management software designed to help centralize compliance and reporting intelligently. See a Demo!
Pros and Cons
Donesafe offers a cloud-based EHS software that simplifies and modernizes technology for workplaces.
They offer a range of solutions, from health and safety to environmental management and risk compliance.
Donesafe's platform is highly adaptable, configurable and interoperable, providing superior organizational visibility and control.
No pricing information is provided on the website, which could make it difficult for potential customers to budget and plan.
The website is cluttered and hard to navigate, which could make it difficult for users to find the information they need.
The website lacks customer testimonials or reviews, which may make it difficult for potential customers to evaluate the effectiveness of the product.

Product Description
CEMS is a Global Alliance of leading business schools, multinational companies and NGOs that together offer the CEMS Master in International Management.
Pros and Cons
International management-focused education from leading business schools, multinational companies and NGOs
Excellent career prospects with 96% of graduates being employed or pursuing further studies within 6 months of graduation
Strong alumni network with 98% of alumni recommending the CEMS experience
Limited information on the specific curriculum and learning objectives of the program
No mention of scholarships or financial aid options for prospective students
The program may not be the best fit for students who are not interested in pursuing a career in international management.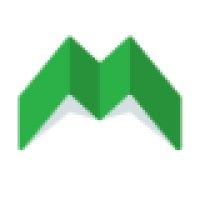 Product Description
Learn how leading industrial sites are ensuring compliance, driving EHS excellence and enabling business growth with Mapistry's EHS software.
Pros and Cons
Easy-to-use software with an intuitive interface that enables teams to manage all environmental compliance data in one place.
Mobile inspections feature allows teams to access information on-the-go, streamlining documentation processes and ensuring deadlines aren't missed.
Flexible and scalable with unlimited data and users, making it ideal for both small and large industrial teams.
Pricing information is not readily available, so it's uncertain whether this product is affordable for small businesses.
Despite boasting world-class support, there's no information on the company's website that details how to get in touch with customer support, which could be frustrating for users encountering issues.
Some of the features, such as the GIS Map Builder, may be too technical for users with limited experience with technology.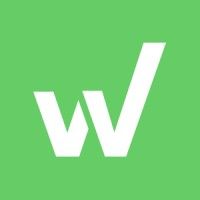 Product Description
Workiva's cloud-based software transforms the way you work with risk and reporting solutions that connect people, data, and processes all in one place.
Pros and Cons
Workiva offers a modern platform for financial reporting, ESG, audit, and risk management.
The platform connects teams and processes to simplify work, collaborate, automate and provide clarity.
Workiva has over 5,700 global customers with 98% revenue retention, indicating a high level of customer satisfaction.
The website provides limited information on the pricing structure of Workiva's products and services.
The platform appears to be geared towards larger organizations and may present certain challenges for smaller businesses.
It is unclear whether Workiva offers a free trial of their platform or products, which may make it difficult for potential customers to evaluate the platform's features before making a purchasing decision.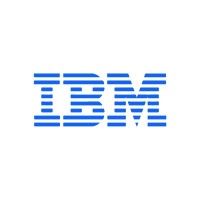 Product Description
The place to shop for software, hardware and services from IBM and our providers. Browse by technologies, business needs and services.
Pros and Cons
IBM offers a wide range of products and services, making it a one-stop-shop for various business needs.
IBM's products are designed to be easy to use and provide quick actionable insights, such as IBM SPSS Statistics and IBM Watson Studio.
IBM offers free trials for some of its products, giving customers the opportunity to try before they buy.
IBM's wide range of products can be overwhelming and confusing for customers who are not familiar with them.
Some of IBM's products are expensive, making them inaccessible for small businesses or individuals.
IBM's customer support has received mixed reviews from customers, with some reporting long wait times and unhelpful support agents.
Product Description
ly improved efficiency and accuracy. Simplify your environmental management with Enablon's Green Facilities solution.
Pros and Cons
Enablon offers an integrated risk management software platform to manage risk, drive sustainability, and boost productivity across the entire value chain.
Enablon solutions are used in more than 160 countries by the world's leading companies in many industries, indicating credibility and scalability.
The Enablon Sustainable Performance Forum (SPF) conference can provide opportunities to sharpen industry knowledge and skills while attending a program filled with keynotes, case studies, and networking events.
There is no mention of the pricing of Enablon solutions or any free trial options, which may deter potential customers from trying out their services.
The website provides limited information on the company's location, making it difficult for users to get in touch with them if they need assistance.
There are no customer reviews or testimonials available on the website, which may create a lack of social proof for potential customers. Product Description
RETScreen is a software system that helps with energy efficiency, renewable energy, and cogeneration analysis. It is useful for feasibility testing and ongoing energy performance analysis.
Pros and Cons
RETScreen is a user-friendly software that offers comprehensive analysis for energy projects.
It helps to identify opportunities for energy and cost savings, which can lead to significant financial benefits.
The tool is widely recognized and accepted by governments, international organizations, and private sector companies.
The software is not free and requires a subscription fee, which may be a barrier for some users.
It is only available in English, limiting its use in non-English speaking countries.
The complexity of energy projects may require additional technical knowledge, which could make it challenging for some users to interpret results. Product Description
IntegrityNext is a leading solution for supply chain sustainability management trusted by companies across all industries and sizes. Monitor your supply chain for environmental, social and governance standards to reduce risks and improve performance.
Pros and Cons
Covers comprehensive ESG topics to customize the platform and supplier assessments according to industry and country-specific standards and regulatory requirements.
Offers a 360° Sustainability Dashboard to provide a quick overview of a supply chain's sustainability performance in real-time.
Provides supplier collaboration space to communicate with suppliers across teams for effective supply chain management.
The product may have a steep learning curve for new users who are not well-versed in ESG concepts and regulations.
The platform may be too complex for small businesses, which may not have the resources to manage such a comprehensive ESG system.
Users may face challenges adapting to the various standard integrations to tailor data access to their convenience.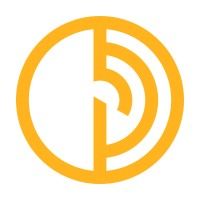 Product Description
We are the #1 climate disclosure & carbon management solution. Our carbon accounting software can help you easily calculate your business' carbon emissions.
Pros and Cons
Persefoni Enterprise offers a variety of product modules for portfolio analytics, net zero navigation, climate impact benchmarking, and integration hub. This makes it a comprehensive platform for managing carbon emissions and decarbonizing businesses.
Persefoni has won various awards and accolades, including being named to Fast Company's Annual List of the World's Most Innovative Companies for 202- This indicates that their product is innovative and effective.
Persefoni AI capabilities enable users to spend less time managing data and more time decarbonizing their businesses. The platform's automation features can help reduce manual efforts in managing emissions, data collection, and reporting.
It is unclear how much Persefoni costs, which could be a disadvantage for some businesses evaluating the platform.
It is uncertain how user-friendly the platform is, and whether it requires any technical expertise or knowledge to use effectively.
Persefoni's target market appears to be large enterprises, which may not be suitable for small and medium-sized businesses with fewer resources. #15
VelocityEHS Global Enterprise ESG & EHS Software
Product Description
Powerful AI-driven Ergonomics software solutions, backed by board-certified ergonomists, support all of the roles your people play. Learn more here.
Pros and Cons
Provides AI-powered EHS and ESG software solutions that deliver high performance at scale
Offers Materiality Assessments, tracking of Greenhouse Gas Scopes 1-2, and automation of utility data
Offers a platform that is expertly designed to help you go faster and make smarter decisions about EHS, ESG or any other risks that arise in the process of doing business.
The pricing for VelocityEHS ESG solutions is not mentioned
The details of the EHS and ESG solutions offered are not stated in much detail
While it claims to deliver sustainable outcomes, the report fails to provide statistical results related to sustainability and well-being measures.
Missing a tool?
List it here

->
Frequently asked
questions
The best sustainability management software varies based on your specific needs and goals. Popular options include Plan A, Gensuite, and, Enablon. Evaluate features, pricing, scalability, and integration capabilities to find the software that aligns with your business requirements.
Sustainability management software provides benefits such as tracking and reporting on environmental, social, and governance (ESG) indicators, identifying areas for improvement, reducing costs, and improving stakeholder engagement. It helps businesses achieve sustainability goals, meet compliance requirements, and enhance brand reputation while mitigating risks.
The common use of sustainability management software is to monitor, track, and report on an organization's environmental and social impact. It enables businesses to set sustainability goals, measure progress, identify opportunities for improvement, and demonstrate their commitment to sustainable practices. It also provides features for benchmarking, stakeholder engagement, risk management, and compliance with regulations.
When choosing sustainability management software, consider features like data tracking and reporting, carbon footprint assessment, waste management, energy and water management, sustainability reporting, compliance management, risk assessment, stakeholder engagement, and ease of use. These features will help you effectively manage and optimize your sustainability efforts.
Sustainability management software is used across various industries, including manufacturing, construction, healthcare, agriculture, energy, and more. It is a flexible tool that helps businesses monitor and improve their environmental and social impact, reduce waste, and save costs.
The cost of sustainability management software varies based on factors such as features, providers, and the scale of your organization. Prices can range from free plans with limited features to up to $50,000 or more for comprehensive solutions.
Yes, there are free sustainability management software tools available. Some popular options include Ecometrica, GreenStep, and Sustainability Cloud. These free tools often have limitations on features, data inputs, and user numbers. However, they can provide a good foundation for businesses or organizations looking to improve their sustainability practices.
Sustainability management software varies in complexity; some require minimal technical expertise, while others may require more advanced knowledge. Basic computer skills are generally enough to navigate most software, but more complex features or integrations may need technical knowledge or support.
How to use this page to find the right software
Identify your needs and requirements from the software. Consider factors like functionality, features, platform compatibility, budget, and any specific industry or personal preferences.
Based on your needs, prioritize the features or functionalities that are essential for your software.
Explore the website link of each software to gather more detailed information about it.
Revolutionize productivity and planning with interactivity
⚡ Involve customers in the planning process with interactive surveys
✉️ Improve productivity by inserting forms in emails
🤝 Allow your network to book a meeting with you inside the email
Early stage startup? These tools might help you
Better emails. less work.
super growth.