Best Video Interviewing Software in 2023
Are you looking for a Video Interviewing Software for your business? You have come to the right page. This guide will help you discover the best Video Interviewing Software of 2023 and along with a deep dive into their features, pricing, rating, etc.
What is Video Interviewing Software?
Video interviewing software is a powerful tool that enables recruiters and hiring managers to conduct interviews remotely. These software solutions allow for virtual face-to-face interactions with job candidates, saving time and travel expenses associated with in-person interviews. Video interviewing software also enables hiring teams to collaborate and share feedback more easily, streamlining the hiring process from start to finish. With built-in analytics and customizable features, this software is an essential tool for modern HR teams.
How Video Interviewing Software work or function?
Video interviewing software allows companies to conduct remote interviews with candidates. The software usually includes features such as scheduling, recording, and playback. Video interviews offer better flexibility and time efficiency, as employers can conduct multiple interviews without incurring transportation or scheduling costs. The recorded interviews can also be shared with other decision-makers and analyzed later. Video interviewing software also improves the candidate experience, as it eliminates the need for travel and allows for more natural communication with the interviewer.
Benefits of Video Interviewing Software?
Benefits of video interviewing software:
It saves time and resources by allowing remote interviews and eliminating the need for in-person meetings.
It enhances the candidate experience and increases engagement by offering a more personalized and convenient interview process.
It provides greater flexibility in scheduling interviews and enables multiple interviewers to participate from different locations.
It allows for easy sharing and collaboration of interview feedback, reducing the risk of bias and improving hiring decisions.
It streamlines the hiring process and reduces the time-to-hire, resulting in faster filling of job vacancies and improved talent acquisition.
How we curated this list
We conducted extensive research to identify a wide range of software options within each category. This involved exploring online resources, industry publications, software directories, and user reviews. Please note that the pricing and features mentioned here are subject to change. We recommend you to visit the product website for the latest information before making a decision.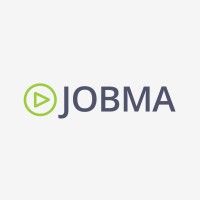 Product Description
Jobma offers live and pre-recorded video interview services to its potential customers. Jobma video interview platform provides top-notch interviewing features to hiring the right talent remotely.
Pros and Cons
Advanced digital interviewing allows for faster and more cost efficient hiring.
User-friendly platform and easy-to-use interface simplifies the hiring process.
One-way and live video interviewing, written and audio assessments, customizable branding, and sharing and collaboration tools provide a comprehensive recruitment experience.
Some companies may prefer face-to-face interviews, and the lack of physical interaction may be a disadvantage.
Jobma may not work well for companies that do not rely heavily on video technology or online tools.
Some users may find the AI features to be unnecessary or intrusive in the hiring process.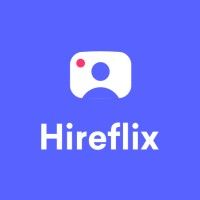 #2
Hireflix One-Way Video Interviewing
Product Description
Save time & hire faster with our one-way video interview software. Record video interviews and invite candidates to record answers at their convenience.
Pros and Cons
Hireflix offers one-way video interview software which can help hiring teams save time and hire faster.
The software is easy to use and integrates with existing remote hiring processes without changing them.
Based on over 200 reviews, it has received high ratings and positive feedback from customers.
As a relatively new product, it may not have as many features or capabilities compared to other established video interview software options.
The cost of the software after the one-month free trial may be a barrier for smaller businesses or organizations.
Some candidates may prefer traditional in-person interviews instead of asynchronous one-way video interviews.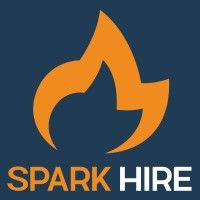 Product Description
Spark Hire's easy-to-use video interview software is trusted by 6,000+ organizations making it the #1 video interviewing solution on the market.
Pros and Cons
Spark Hire's video interviewing platform helps everyone involved in the hiring process make better decisions about which candidates to move forward with.
It provides candidates with the ultimate flexibility to answer your questions on their own time in a pre-recorded video interview.
Spark Hire's video interview software is an effective tool for helping you identify the best candidates for the position earlier in the hiring process.
Some candidates may not feel comfortable with the video interview format.
The video interview may not accurately depict the candidate's ability to perform in the job.
Spark Hire may be more expensive compared to other interviewing methods.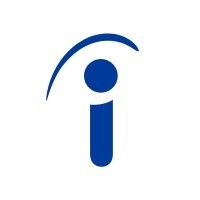 Product Description
More job seekers trust Indeed than any other job site. It's a top hiring platform that matches employers with top talent. As the world's #1 job site, Indeed has the most comprehensive job search tools available. Join the millions who have landed their dream job on Indeed.
Pros and Cons
Comprehensive job listings from various industries and locations.
User-friendly interface for job seekers to easily search and apply to jobs.
Advanced search filters and alerts to customize job search and receive notifications when new matching jobs are posted.
Heavy competition among job seekers due to the popularity of the platform.
Employers may receive a large volume of applications, making it difficult to narrow down candidates.
Premium features such as sponsored job postings and resume visibility may be costly for smaller businesses.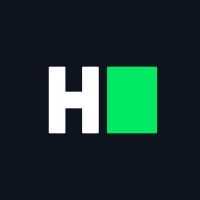 #5
HackerRank Developer Skills Platform
Product Description
HackerRank is the market-leading technical assessment and remote interview solution for hiring developers. Start hiring at the pace of innovation!
Pros and Cons
Provides coding practice and preparation for job interviews.
Offers standardized, role-based tests in minutes for enterprise-level hiring solutions.
Offers assessments to identify top contenders based on data-driven decisions.
The product seems to be more geared towards technical hiring and may not be useful for other industries.
It may not be suitable for small businesses due to the enterprise-level features and pricing.
The product heavily relies on technology and may not be suitable for companies who prefer traditional hiring methods.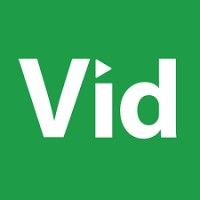 Product Description
VidCruiter offers the industry-leading video recruiting platform enabling you to identify, filter and acquire talent faster while saving you time and money.
Pros and Cons
VidCruiter provides a full suite of products and solutions for the recruitment process, from pre-screening to interviewing to hiring.
VidCruiter offers a range of features such as skills testing, video proctoring, and virtual hiring events to help streamline the hiring process and reduce bias.
VidCruiter provides excellent client experience with a dedicated account manager, unlimited training, and 24/7 support.
The cost of VidCruiter's services may be high compared to other recruitment software options.
Some of the features, such as automated reference checking, may not be as personalized as traditional reference checks.
Some customers may prefer more in-person interviewing options, which VidCruiter does offer, but may not fully satisfy those who prefer more face-to-face interaction. #7
Mercer Mettl Assessments
Product Description
Mercer | Mettl provides online assessments and a comprehensive testing platform for efficient recruitment. Streamline your hiring processes with our suite of assessment tools.
Pros and Cons
Mercer | Mettl provides scalable remote examination solutions that can cater to large numbers of test-takers.
They offer a wide variety of assessment tools, including coding assessments, psychometric assessments, communication skills assessments, and more.
Their online proctoring solution is AI-based and offers a secure testing environment to prevent cheating during online exams.
There is no information provided on the pricing of their services, which may be a concern for potential clients.
The website contains a lot of information, which may make it difficult for users to find the exact information they need.
It is not clear how customizable their solutions are and whether clients can request specific features or modifications to suit their needs. #8
Willo Video Interviewing
Product Description
Interview anyone, anywhere for free. GDPR-compliant one-way video interviews that can be set up in minutes. Trusted in over 100 countries - free to start.
Pros and Cons
Time-efficient - Willo allows employers to screen candidates quickly without spending time scheduling and conducting in-person interviews.
Cost-effective - Willo eliminates the need for travel expenses and can help reduce recruitment costs.
Improved candidate experience - Willo allows candidates to complete interviews on their own time, which can reduce stress and anxiety associated with traditional interviews.
Limited ability to assess non-verbal cues - Without face-to-face interaction, it can be harder to assess body language and other non-verbal cues during the interview process.
Potential technological barriers - Technical difficulties or limitations could impact the quality of the interview.
Less personalization - Automated interviews may feel less personalized and could impact the overall candidate experience. Product Description
Canditech offers objective HR evaluations with job-simulation assessments that include various question types like coding, SQL, and soft skills to help hiring managers evaluate candidates' technical competencies and soft skills.
Pros and Cons
Canditech offers a wide range of products, including software solutions, e-commerce platforms, and web development services.
The company uses the latest technologies and tools to create high-quality, user-friendly products.
Canditech has an excellent customer support team that provides quick and effective solutions to any queries or issues.
The pricing of Canditech products and services may be slightly higher compared to other competitors in the market.
The company may not have as much experience or expertise in certain niches or industries.
Canditech may require some technical knowledge or expertise to fully utilize its products and services.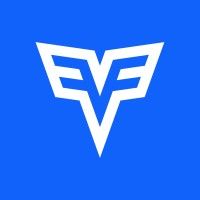 Product Description
CodeSignal is the leading technical interview and assessment solution, with advanced job sim technology across the entire hiring process.
Pros and Cons
CodeSignal provides a comprehensive solution for technical hiring, from screening to interview.
The platform offers predictive, consistent, and fair technical screens to reduce engineering time and improve the candidate experience.
CodeSignal's advanced IDE simulates real-world coding scenarios, providing a stronger platform for technical interviews.
The pricing for CodeSignal is not specified on their website, so it is unclear how affordable the platform is for small businesses or individual users.
Some users may find the platform complex to navigate, particularly those who are not well-versed in technical assessments.
CodeSignal's focus on technical assessments may not be suitable for companies that prioritize other factors, such as culture fit or soft skills. Product Description
The #1 rated coding test & interview platform. Test developer skills with online coding interviews and create programming assessments to hire developers.
Pros and Cons
Codility offers a comprehensive suite of products for technical assessment needs.
Their coding tests, pair-programming sessions, and coding events can help build high-performing teams that drive business outcomes.
They provide fair and accurate coding tests that can help meet diversity, equity, and inclusion goals.
Codility may not be a suitable solution for organizations that do not prioritize technical skills testing in their hiring process.
Some customers may find the pricing for Codility's suite of products to be too high.
Codility's strict standards of security and data privacy may not be necessary for smaller organizations with less sensitive data.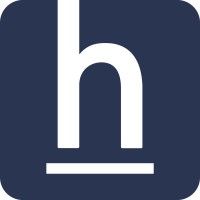 #12
HackerEarth Assessments
Product Description
Helping 7.6M+ developers be better through coding contests, data science competitions, and hackathons. Trusted by recruiters from 1,000+ companies hiring the best developers.
Pros and Cons
For developers, HackerEarth offers a community of 7.6 million developers to practice and build with, which can provide valuable networking opportunities.
For businesses, HackerEarth offers a range of solutions for tech recruiting, hiring managers, remote hiring, learning and development, and university hiring, which can save time and resources.
HackerEarth offers a range of services, including hackathons, challenges, jobs, assessments, and campus ambassadors, which can be beneficial for both developers and businesses.
The pricing for HackerEarth's services is not readily available on their website, which may make it difficult for businesses to determine if the cost is worth the investment.
While HackerEarth offers a range of services, some businesses may find that they do not need all of the solutions offered, which can make it difficult to choose the right plan.
While HackerEarth's community of developers can be valuable for networking, it may also be competitive, which could be intimidating for some developers. Product Description
BrightHire is an Interview Intelligence platform transforming how talent-first companies hire better, faster, & more equitably.
Pros and Cons
Provides AI-powered interview note-taking for recruiters to capture every detail of the interview process and focus on the candidates.
Reduces cost per hire by 40% and ramps up recruiters 66% quicker.
Offers efficiency and security solutions, integration, compliance, and resources to ensure quality hiring practices.
The focus on AI-powered note-taking may not be useful to all HR team members, particularly those who prefer taking notes manually.
The emphasis on cost reduction may detract from the quality of hire in some roles.
Requires investment in technology and training to ensure maximum benefit. Product Description
Video Interview Software & Engagement Tools for Recruiters. Interviewing, Video Messaging & Content Creation in One Solution.
Pros and Cons
Streamline the hiring process with live two-way, solo one-way, video shortlisting and advanced analytics.
Boost your response and engagement rates with an easy to use and highly effective video messaging tool.
Create eye-catching, professionally edited video content quickly and easily, ready to share in a matter of minutes.
It may require a learning curve to get used to the different features.
The pricing of the software is not mentioned, it could potentially be expensive.
The focus on video recruitment may not be suitable for all recruitment companies or sectors. Product Description
Increase your net fee income and speed up deal cycles using the only video platform designed exclusively for recruitment. Join the thousands of innovative recruiters using our video software to improve forecasting, boost profitability and supercharge growth.
Pros and Cons
Hinterview streamlines the recruitment process by offering pre-set interview questions, which can reduce the time to hire by up to 70%.
Hinterview allows for personalized and scalable outreach to candidates with its campaigns feature, which also provides instant playback analytics.
The platform offers integrations with popular tools like Bullhorn, Salesforce, LinkedIn, WhatsApp, and Calendly, making it easy to incorporate into existing recruitment workflows.
The pricing information is not readily available on the product overview page, which may make it difficult for potential customers to determine if it is within their budget.
The website does not provide any information about the security measures in place to protect candidate and client data, which may be a concern for some users.
While the platform claims to offer training and support to users, there is limited information about what this entails or how accessible it is for customers.
Missing a tool?
List it here

->
Frequently asked
questions
The best video interviewing software varies based on your specific needs and goals. Popular options include HireVue, VidCruiter, and Spark Hire. Evaluate features, pricing, scalability, and integration capabilities to find the software that aligns with your business requirements.
Video interviewing software offers benefits such as remote interviewing, time-saving, improved candidate experience, better candidate assessment, cost-effectiveness, and flexibility. It helps companies to streamline their hiring process, increase productivity, reduce bias, and hire best-fit candidates.
The common use of video interviewing software is to streamline and enhance the recruitment process. It allows businesses to conveniently conduct remote job interviews, thereby saving time and resources. It also provides features for scheduling, recording, sharing, and reviewing interviews, as well as assessment tools to facilitate hiring decisions.
When choosing video interviewing software, consider features like video recording quality, scheduling tools, remote accessibility, candidate evaluation tools, integration options, analytics, user interface, and customer support. These features will help you effectively manage and optimize your video interviewing process.
Video interviewing software is used across various industries, including human resources, recruitment and staffing, education, healthcare, financial services, technology, and more. It is a versatile tool that helps businesses of all sizes and sectors to effectively conduct remote interviews and streamline their hiring process.
The cost of video interviewing software can vary based on factors like features, provider, and level of service required. Some software providers offer free plans while others charge monthly subscriptions starting at $10 to $500 or more. The cost ultimately depends on the specific needs of the user.
Yes, there are free video interviewing software tools available. Some popular options include Skype, Zoom, and Google Meet. These free plans often have limitations on features and call duration, but they can be a good starting point for small businesses or those with basic video interviewing needs.
Video interviewing software is typically user-friendly and requires basic computer skills. However, technical knowledge may be necessary for advanced features or troubleshooting issues. Support resources are often available to assist with any technical difficulties.
How to use this page to find the right software
Identify your needs and requirements from the software. Consider factors like functionality, features, platform compatibility, budget, and any specific industry or personal preferences.
Based on your needs, prioritize the features or functionalities that are essential for your software.
Explore the website link of each software to gather more detailed information about it.
Modernize your operations with interactivity
📈 Automate bills, usage reports, and notifications with the journey feature
⚡ Enable people to raise issues inside the emails using forms
✉️ Use APIs to trigger and send notification and reminder emails
Early stage startup? These tools might help you
Better emails. less work.
super growth.