Best Visitor Management Software in 2023
Are you looking for a Visitor Management Software for your business? You have come to the right page. This guide will help you discover the best Visitor Management Software of 2023 and along with a deep dive into their features, pricing, rating, etc.
What is Visitor Management Software?
Visitor management software manages and tracks visitors in a secure and efficient way. It streamlines the visitor check-in process with features like ID scanning, badge printing, and automated notifications. With real-time monitoring, it enables the host to know who is on site and allows for advanced reporting on visitor activity. It enhances security and professionalism while providing a seamless experience for guests.
How Visitor Management Software work or function?
Visitor management software is an automated system that streamlines the process of checking visitors in and out of a facility. It ensures a safe and secure environment by verifying the identity of visitors, checking them against watch lists, and controlling access to the facility. With features like visitor pre-registration, visitor badge printing, and real-time monitoring, this software improves the visitor experience and enhances the overall security of the facility.
Benefits of Visitor Management Software?
Visitor management software can improve security and streamline check-ins, resulting in a more efficient process for both visitors and staff.
It can also provide valuable data on visitor traffic, including peak times and visitor demographics.
With this information, organizations can optimize staffing and resource allocation.
Additionally, visitor management software can enhance the visitor experience through customizable check-in processes and automated notifications. Overall, visitor management software can improve safety, efficiency, and the overall visitor experience.
How we curated this list
We conducted extensive research to identify a wide range of software options within each category. This involved exploring online resources, industry publications, software directories, and user reviews. Please note that the pricing and features mentioned here are subject to change. We recommend you to visit the product website for the latest information before making a decision.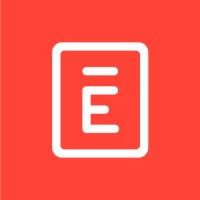 Product Description
Improve workplace experiences with Envoy visitor management, employee sign in, desk reservations, room booking, and delivery management software.
Pros and Cons
Offers a variety of products and solutions for workplace management such as visitor management, desk booking, and room booking.
Has a mobile app marketplace and integrations for easy access and use.
Provides specific solutions for industries such as manufacturing, pharma, and professional services.
The website is not very user-friendly and it takes some time to navigate and find relevant information.
Pricing information is not readily available on the website and requires contacting the sales team.
Some of the features and solutions may not be relevant or necessary for smaller or simpler workplaces.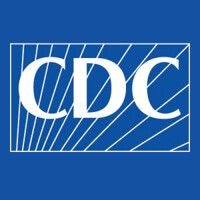 Product Description
CDC is the nation's leading science-based, data-driven, service organization that protects the public's health. For more than 70 years, we've put science into action to help children stay healthy so they can grow and learn; to help families, businesses, and communities fight disease and stay strong; and to protect the public's health.
Pros and Cons
Efficient tracking of visitor and employee activity.
Real-time monitoring and instant alerts for security risks.
Customizable reporting and analysis for data-driven decision-making.
Costly subscription plans for full access to all features.
Limited integration capabilities with other systems.
Dependence on stable internet connection and device compatibility.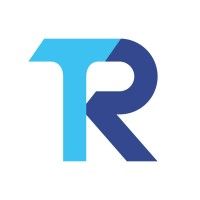 Product Description
The Receptionist is the first iPad visitor management system for digital front desk check-in. Contact our experts and see how our sign-in software can work for you.
Pros and Cons
Customizable features to help create a check-in process that fits your needs.
Robust integrations with other platforms your business uses daily.
Centralized dashboard that simplifies check-in tracking and secures your front desks everywhere.
Pricing information is not readily available and requires requesting a quote.
No mention of mobile app accessibility for the visitor management system.
Limited hardware options as only iPad kiosks are mentioned for the Receptionist in a Box solution.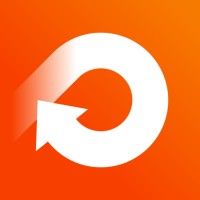 Product Description
Looking for a simple yet effective workplace sign in system? SwipedOn is awarded as the easiest to implement and use for visitors & employees | Free Trial
Pros and Cons
The product offers digital sign-in which automates the visitor management process and increases front-desk efficiency, making a good first impression.

The solution provides a comprehensive movement record that helps to account for everyone in the event of an emergency.

SwipedOn Desks, a feature of the product, is an easy-to-use desk booking software for the hybrid workplace that optimizes shared spaces effectively, thus helping save on operational costs and giving better control over workplace health and safety policies.
SwipedOn requires hardware such as an iPad or tablet, which may not be practical for all locations where digital sign-in is needed.

The product may not be suitable for small businesses with budget constraints as there is no mention of a free plan and pricing information is only available after a demo.

SwipedOn offers integrations with other business tools, but it's not clear how many integrations are available and which tools are supported.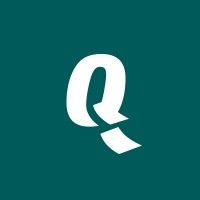 Product Description
Set up Qminder queue management software in minutes. Real-time reports on customer service & employee performance. Cloud-based. Wireless. Free Support.
Pros and Cons
The Queue Management System can decrease wait times up to 50%, reducing frustration for customers.
The Service Intelligence feature allows businesses to track data and measure staff performance, improving their services.
Qminder's software is customizable and fits various industries such as healthcare, government, retail, and education.
There is no information provided about the cost of the product, which may deter potential customers.
Some businesses may not need all of the features that Qminder offers, so they might find it excessive.
The product may require staff training and installation time, which could be an inconvenience for some businesses.
Product Description
Electronic visitor management system with smart features & a perfect visitor registration system for modern enterprises. Veris Welcome includes facial recognition, secure visitor check-in, tracking and many more.
Pros and Cons
Touchless visitor registration system via a self-service kiosk ensures safety in the workplace.
Facial Recognition visitor authentication saves time and increases efficiency in visitor check-ins.
Real-time visitor tracking and analytics through Veris dashboard helps in managing workplace traffic effectively.
The system may not be affordable for small businesses due to the cost involved.
The use of facial recognition may raise privacy concerns among visitors and employees.
The integration of various features with existing systems may cause compatibility issues and require additional resources for implementation.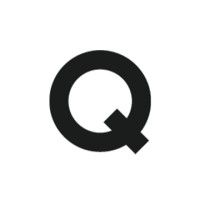 Product Description
Eden builds user-friendly workplace experience software to enable your teams to work better. Learn about our workplace solutions here.
Pros and Cons
Offers a comprehensive platform with multiple tools for managing workplace operations.
User-friendly and intuitive software that can integrate with other daily-use tools.
À la carte pricing option, which means that businesses only pay for the specific features they need.
No clear indication of pricing or cost on the website.
The website is quite cluttered and can be overwhelming at first glance.
Some of the tools and features offered, such as Business Insights and Case Studies, may not be useful or necessary for all businesses.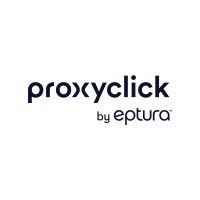 #8
Proxyclick | Visitor Management System
Product Description
Check-in with Proxyclick. Get people into your buildings without compromising the health, security, or compliance objectives of your company. | Proxyclick
Pros and Cons
Proxyclick offers a fully integrated solution to establish a secure environment and reduce operational costs associated with workplace entry.
The visitor management system can be customized with branded kiosks, localizations in 30+ languages and e-Sign NDAs and other docs.
Proxyclick is SOC 2 Type II and ISO 27001 certified which ensures workplace security and safe management of user data.
The pricing information is not readily available and interested users need to contact Proxyclick for more details.
Proxyclick's advanced features may not be necessary for small businesses with lower security and compliance requirements.
The reliance on facial recognition technology may raise privacy concerns for some users. Product Description
Pros and Cons
The WorkInSync platform offers a variety of workplace management solutions that can be customized according to the needs of different organizations.
The hybrid workplace solution helps businesses manage their workflows more effectively and securely, especially in the context of the COVID-19 pandemic.
The platform has received positive feedback from clients who appreciate its flexibility, ease of use, and deep-tech integrations.
The pricing of the WorkInSync platform is not clear from the website, so interested clients may need to request a demo to get more information.
Some organizations may feel that they do not need all the management solutions offered by WorkInSync and would prefer to use a more specialized platform.
The success of the platform depends on user adoption and engagement, so it may not be suitable for organizations with low employee buy-in.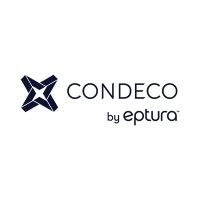 Product Description
Condeco is the global leader of workspace scheduling solutions our software gives you everything you need to work flexibly.
Pros and Cons
The software provides digital scheduling tools that enable ease of collaboration for hybrid work, making it easier for employees to work remotely.
Condeco is built on tried-and-tested technology, recognized as a safe, industry-leading solution, providing secure technology that businesses can trust.
The product features a variety of solutions, including meeting room and desk booking, workplace productivity, visitor management, and workplace analytics.
There is no information provided on the pricing of the software, making it difficult to assess the affordability of the product.
The text is heavy on marketing language, and some may find it difficult to understand what the software actually does.
The website shows no information about the customer support process, so it is unclear how user-friendly it is and whether or not users can easily get the support they need. Product Description
Strong solutions for complex enterprises. iLobby optimizes key facility processes to meet compliance, safety protocols, & drive site security requirements.
Pros and Cons
Streamlined facility management with the FacilityOS platform, which automates and optimizes facility processes for improved compliance, safety, and security.
VisitorOS enables efficient and secure visitor management for mission-critical facilities and infrastructure.
EmergencyOS improves evacuation efficiency and speed, ensuring all visitors are accounted for during emergencies.
No information on the cost of iLobby's products and services.
No information on the learning curve to adapt to the iLobby platform and products.
No mention of any available customer service and support options. Product Description
A comprehensive visitor management system to protect your facilities, employees & visitors. Streamline the entire visitor experience. Book a demo.
Pros and Cons
Sign In Enterprise offers a variety of solutions tailored for different industries, allowing for a customized experience.
The platform provides enhanced workflow capabilities and Smart Triggers that can initiate actions through integrated workflows, making the process more efficient.
The Product Features list is customizable, offering a wide range of options to suit individual needs.
Pricing and plans are not transparent and require contacting sales, which may be inconvenient for users.
The website doesn't provide much information about the company's experience or background, which may be a red flag for potential customers.
While the platform emphasizes its security measures, there is no mention of any certifications or third-party validation to back up those claims. Product Description
Best-in-class visitor management. Secure your workplace and improve safety of your employees with Sine's digital visitor management software.
Pros and Cons
Provides a seamless check-in system for visitors, contractors, and staff.
Digitizes paper or multi-medium tasks into streamlined digital workflows that save time and reduce admin work.
Offers an easy-to-use and scalable solution, trusted by organizations everywhere.
The product's pricing may not be suitable for smaller businesses or those on a tight budget.
It may take some time to set up and integrate with existing tools and systems.
As an enterprise-level solution, it may not be necessary or feasible for smaller businesses with less foot traffic or visitors.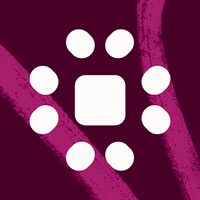 Product Description
Get started today with Robin's desk booking, room scheduling, and hybrid work software. Designed for companies of all sizes to maximize office and workplace strategies.
Pros and Cons
Offers automated features that can streamline office workflows.
Provides a people-first platform for connected workplace experiences.
Integrates with commonly used tools like Google Workspace and Microsoft 365.
The pricing details are not mentioned on the website.
It is not clear how user-friendly the platform is for employees who are not tech-savvy.
It might not be suitable for small businesses with a limited number of employees and office resources.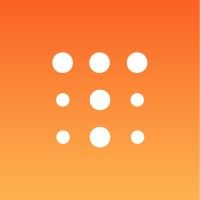 Product Description
Tactic is a workplace experience platform for your hybrid team, with on-demand desk booking, interactive office maps, visitor management and more.
Pros and Cons
Tactic's Desk Booking feature can help manage hybrid work schedules for employees, making it easier for them to plan their workdays and have a dedicated space in the office.
The Interactive Maps feature allows team members to view the real-time availability of spaces and who's in the office, making it more convenient for them to select their preferred workspace.
The Office Insights feature offers valuable data analysis that can help businesses understand employee engagement and utilization of office space, leading to increased productivity.
Tactic's features may not be suitable for companies that don't have a hybrid workforce or do not place an emphasis on office attendance.
The implementation of Tactic may result in additional expenses for companies, such as hardware installations or training for employees to use the platform efficiently.
Tactic's features may not be sufficient for some businesses with complex scheduling requirements or those with a flexible work arrangement that requires more varied features in desk and room booking.
Missing a tool?
List it here

->
Frequently asked
questions
The best visitor management software depends on your specific needs and goals. Options include Traction Guest, Proxyclick, and SwipedOn. Evaluate features, pricing, scalability, and integration capabilities to find the software that aligns with your business requirements.
Visitor management software offers benefits such as enhanced security, efficient check-ins, improved record-keeping, real-time updates, and custom visitor badges. It streamlines the visitor registration process, saves time, reduces manual errors, and provides valuable data insights.
The common use of visitor management software is to track and manage guests in a professional setting. It streamlines the check-in process, improves security by identifying visitors, and enhances visitor experience. It also provides features for pre-registration, host notifications, badge printing, reporting, and analytics to improve overall efficiency and productivity.
When choosing visitor management software, consider features like visitor registration, check-in/check-out, visitor identification, badge printing, notification alerts, pre-registration, security screenings, integration options, analytics/reporting, and customer support. These features will help you effectively manage your visitor flow and enhance security measures.
Visitor management software is widely used in various industries such as corporate offices, educational institutes, healthcare facilities, manufacturing plants, government buildings, and more. It helps in simplifying the check-in process and enhances security by monitoring visitor movements.
Visitor management software costs vary based on the features, provider, and scale. It can start from free plans with basic features to monthly subscription plans ranging from $25 to $200 or more, depending on the level of service required.
Yes, there are free visitor management software tools available. Some popular options include Teamgo, The Receptionist, and SwipedOn. These free plans often have limitations on features and visitor numbers. However, they can be a good starting point for small businesses or those with basic visitor management needs.
Visitor management software is typically user-friendly, with intuitive interfaces and pre-designed templates. Basic computer skills are generally enough to get started. However, advanced features or integrations may require some technical knowledge or support assistance. Overall, no specific technical expertise is typically required to use visitor management software effectively.
How to use this page to find the right software
Identify your needs and requirements from the software. Consider factors like functionality, features, platform compatibility, budget, and any specific industry or personal preferences.
Based on your needs, prioritize the features or functionalities that are essential for your software.
Explore the website link of each software to gather more detailed information about it.
Engage employees right inside emails
⚡ Streamline employee onboarding with interactive emails
✉️ Conduct pulse surveys and gather feedback inside the emails
🔥 Organize outings & collect opinions with interactive polls in emails
Early stage startup? These tools might help you
Better emails. less work.
super growth.