One of the key elements that help a business succeed is its ability to tell its customers exactly why they should buy from them instead of their competitors.
It's unlikely that people will buy from you just because you are awesome. So how can you get people to choose you?
Well, it's simple. Rather than just telling them you are awesome, tell them what makes you better than your competitors. And that is essentially what a unique selling proposition is.
Keep reading, and we'll show you how you can create your unique selling proposition to show your audience why you are awesome.
Table of contents
What is a unique selling proposition?
A unique selling proposition (USP) states who you are, what you sell, whom you sell to, and why your product is better than others. A winning USP should be bold, specific, and showcase your strengths. But it should also be something you can defend, so it shouldn't contain any unrealistic claims that you can't back.
And finally, the most important thing is that your unique selling proposition should focus on what value you provide your customers because that is what gets them to purchase.
Here's what your USP should include to answer a customer's questions quickly
Who is your audience

What do you offer

Name of the product/service/offering

Your unique differentiator

A unique benefit that you offer

Guarantee for your claims
Why do you require a unique selling proposition?
A USP is almost a basic requirement to be able to create a successful business; here's why:
Write winning subject lines with our free ebook
Proven subject line framework to get higher opens
Helps you be clear on how you can help your customers
Creating a USP will help you improve as it makes you think about the benefits you offer customers and why they should pick you instead of your competitor. And, in the USP, you will be able to clarify what you offer, attract the right customers, and retain them better, thus reducing churn.
Related guide: How to Calculate Churn Rate and 7 Effective Ways to Reduce It.
Helps you identify the gaps in your business
People can rarely accept that they might have some flaws, and businesses are no different. When they research their competitors to create their USPs, they find out where they lack. And once you know what you lack, you can fill the gaps later. This will help you create a thriving business.
Helps you narrow down what marketing channels to use
You know what you sell, what makes you unique, and whom you sell, so it'll help you understand what channels are best to reach your target audience and the messaging you have to use to communicate your benefits.
How to write a unique selling proposition for your brand?
Here are the things you should do to write your USP:
1. Find your target audience and their needs
The main goal of any good business is to be able to cater to your audience's needs. So, first, find your target audience, then search for any pain points and needs that are not being met. Then you can look at ways you can solve their problems.
This helps you create your USP because you will be able to help them with something that they couldn't find a solution to, making you different and better than your competitors.
Related guide: How to Find Your Target Audience in 2022
2. Research the competition
Speaking of competitors, you can research your competition to understand what your USP has to be. Here are questions to consider as you research your competition:
Who are your primary opponents?

What products or services do they offer?

What is their unique selling proposition?

What do people think about their business by looking at online reviews, social media, and forums?

Are their customers satisfied with the brand's offering?
You can look for gaps in their businesses and address them with your product to bridge the gap. Stalk them on websites and social media to observe what they highlight as their best points.
3. Analyze all the differentiators
Now that you have info on your competitors, analyze and compare it with your brand and what you sell. List down all the ways you differ from them, both good and bad. If there are areas where you are lacking, you can work on bridging the gap.
And the areas where you are already ahead of your competition are what you'll be showcasing in your unique selling proposition.
Look at the following topics to find your differentiators:
| Type of differentiator | Factors that differ |
| --- | --- |
| Product differentiation | Features, materials used, quality, pricing models, guarantee. |
| Service differentiation | Skill-set, techniques, speed of service |
| Relationship differentiation | Customer service, communication, target audience, policies |
| Marketing differentiation | Strategies, platforms, locality |
4. Clearly define your USP
We are almost done; all that's left is to put everything together to write the final USP.
From the research you have done in the previous steps, you have gathered all the information you need to put together your USP, like target market, the value you provide, competitors, key differentiating factors, etc.
You can put this into a 1-2 line unique selling proposition that will ultimately be like an elevator pitch. Here is a rough template you can use as a base to write your USP:
[Brand name] offers [product/service] for [target market] to [value proposition]. Unlike [alternative], we [key differentiating factor].
Or,
For [target audience], Who [need of target audience]. [Brand name] is [what does the brand do/offer] that [value proposition]. Unlike [competitors], [Brand name] is [key differentiating factor].
The more detailed it is, the easier it will be to create memorable marketing messages targeting your ideal audience.
5. Enforce your USP
After finalizing your USP, you need to apply it across your business, like the brand motto/slogan, policies, voice, marketing, etc. If you claim to offer something in your USP, you need to set up all the backend things to stay true to your claim.
And now, you'll have to tell people about your unique proposition; it doesn't have to be blatantly obvious but rather slowly incorporated into your marketing message.
For example, Tattly claims to offer great tattoo designs for people of all ages, and this is how they show it in their marketing through emails.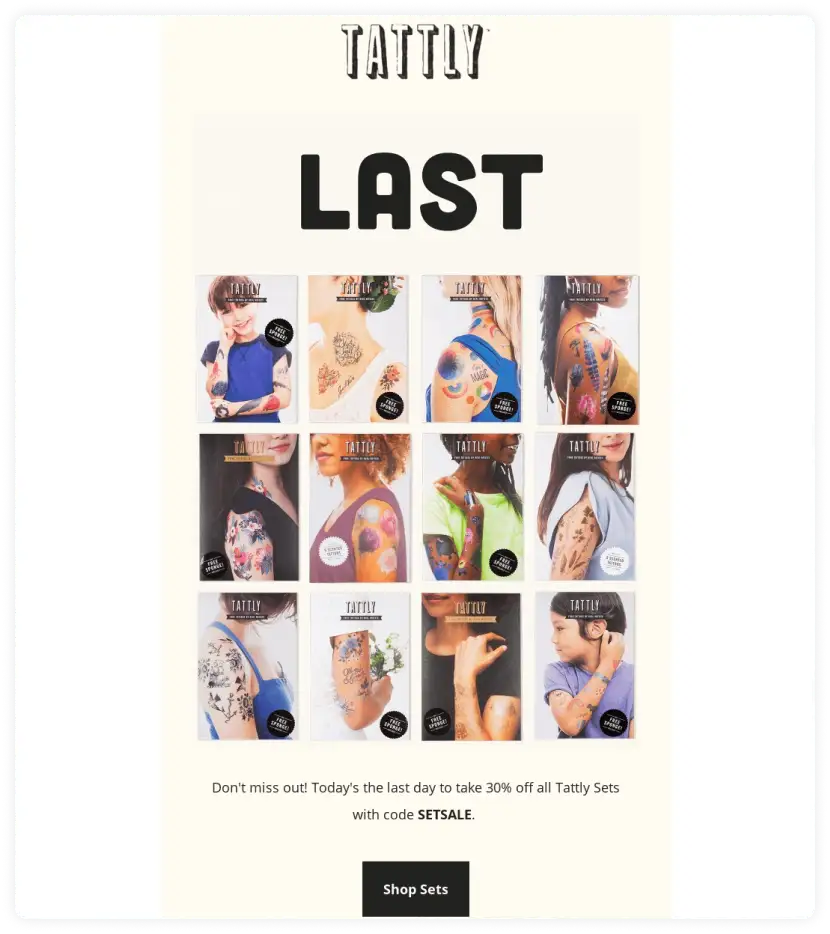 Source: Really Good Emails
Unique selling proposition examples
Let's look at examples to understand how brands have created their USPs to attract their target market and get them to choose from them rather than their competitors.
1. Mailmodo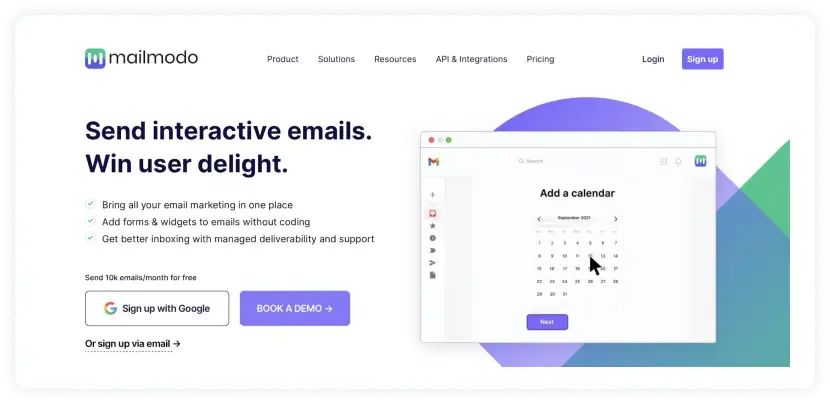 Their USP:
Target audience: Marketers looking to improve their email responses and deliverability.

Competition: Email service providers

Key differentiating factor: AMP technology that helps people create interactive emails to engage their subscribers

Defendable: They provide case studies to back their claims.
AMP has not been explored much in the email industry, so they are ahead of their competition by providing their customers the ability to send interactive emails.
2. Death Wish coffee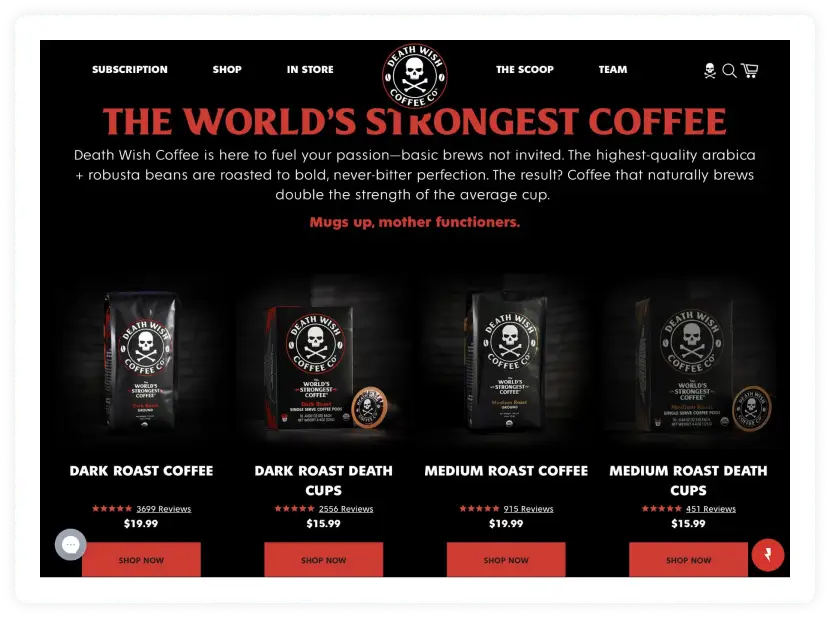 Their USP
Target audience: People who want an extra powerful cup of coffee.

Competition: Normal coffee brands that provide smooth or rich coffee.

Key differentiating factor/ claim: Strongest cup of coffee.

Defendable: They guarantee a full refund if anyone claims it wasn't their strongest cup of coffee.
Their whole brand is tailored to fit their USP, from their brand name, message, graphics, policies, etc.
3. Birkenstocks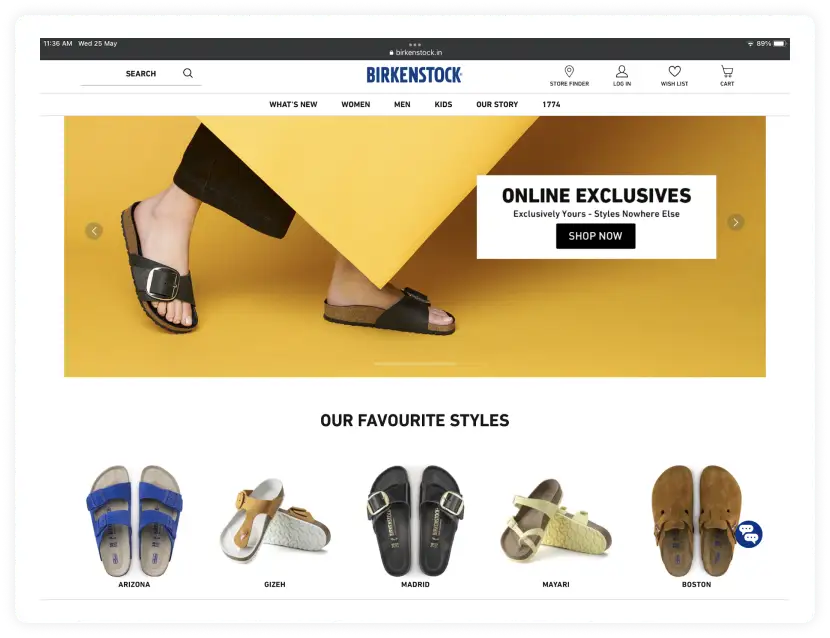 Their USP:
Target audience: People who want sustainable, comfortable shoes made with good quality materials.

Competition: All other sandal/shoe manufacturing brands

Key differentiating factor: Revolutionary footbed specifically designed to mold to the person's feet. Their footbed is one of the core components that none of their competitors have.
They use quality leather for their shoes, from suede insoles to outer leather straps, which is also something not common in the shoe industry. This makes them stand out from the fast fashion market that provides cheap, poorly made shoes.
4. Olaplex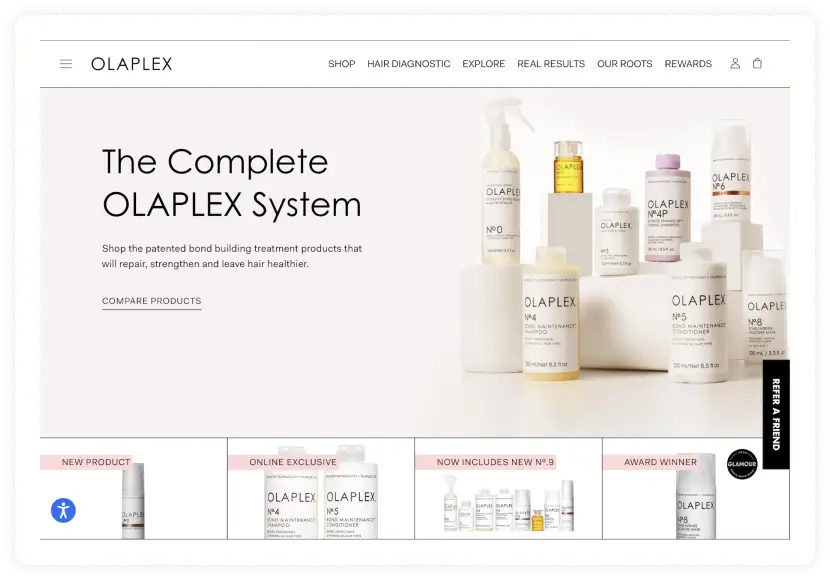 Their USP:
Target audience: People with damaged hair

Competition: Haircare product brands

Key differentiating factor: Patented technology with scientific evidence of improving hair texture. Allows people with all hair types to regain good hair despite all the damage they faced previously due to heat or chemical treatments.

Defendable: They proudly showcase people's reviews and experiences using the products to show how effective the product is.
Their unique selling factor is so unique that it is patented to them: the ingredient "Bis-Aminopropyl Diglycol Dimaleate." This ingredient can repair broken bonds in the hair and repair it from the inside.
Such a product that repairs existing damage has never existed before, well, not a legit one. This unique selling proposition puts them way ahead of their competitors.
5. Doodlage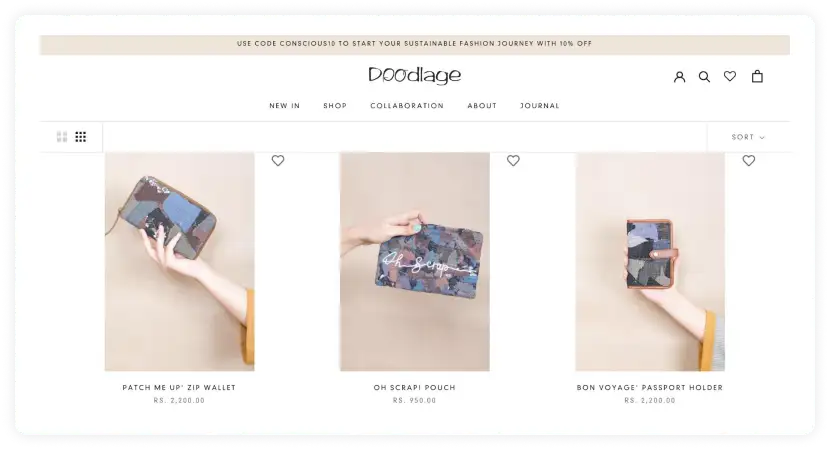 Their USP:
Target audience: People who value sustainability

Competition: Fast fashion brands

Key differentiating factor: Offers upcycled and recycled clothing. They use all their scraps of fabric.

Defendable: They sell products they make from the leftover scraps of fabric.
Get a sample AMP email in your inbox
Experience the power of interactivity right now
Write your USP today
And there you go, that's everything about unique selling propositions. Do keep in mind that your products themselves don't have to be unique for you to have a compelling USP. You have to look at what's missing in the current market and provide that. It will make you different from your competitor.
Now that you have got your unique selling proposition, you will need to have a unique brand voice to go along with it. Check out our guide on brand voice to find out how to build your unique and memorable brand.
What you should do next
Hey there, thanks for reading till the end. Here are 3 ways we can help you grow your business:
Talk to an email expert. Need someone to take your email marketing to the next level? Mailmodo's experts are here for you. Schedule a 30-minute email consultation. Don't worry, it's on the house. Book a meet here.

Send emails that bring higher conversions. Mailmodo is an ESP that helps you to create and send app-like interactive emails with forms, carts, calendars, games, and other widgets for higher conversions. Get started for free.

Get smarter with our email resources. Explore all our knowledge base here and learn about email marketing, marketing strategies, best practices, growth hacks, case studies, templates, and more. Access guides here.