Free AI Subject Line Generator by Mailmodo
No more writer's block. Use Mailmodo AI to write subject lines in seconds.
Get your subject line vetted by 200+ users
Join our exclusive community and get a forecast of your subject line's performance.
Get access to an invite-only Slack community of email marketers
Pay the favor forward by rating others' subject lines and build connections
Receive feedback on optimizing your subject lines and email opens
Built with by Mailmodo
Mailmodo is an all-in-one email marketing solution that boosts conversion with interactive emails and the power of AI.
With Mailmodo AI, you can
Generate subject lines and preheader in seconds
Write engaging email copy with one click
Create interactive emails that lets you add calendars, calculators, and forms inside emails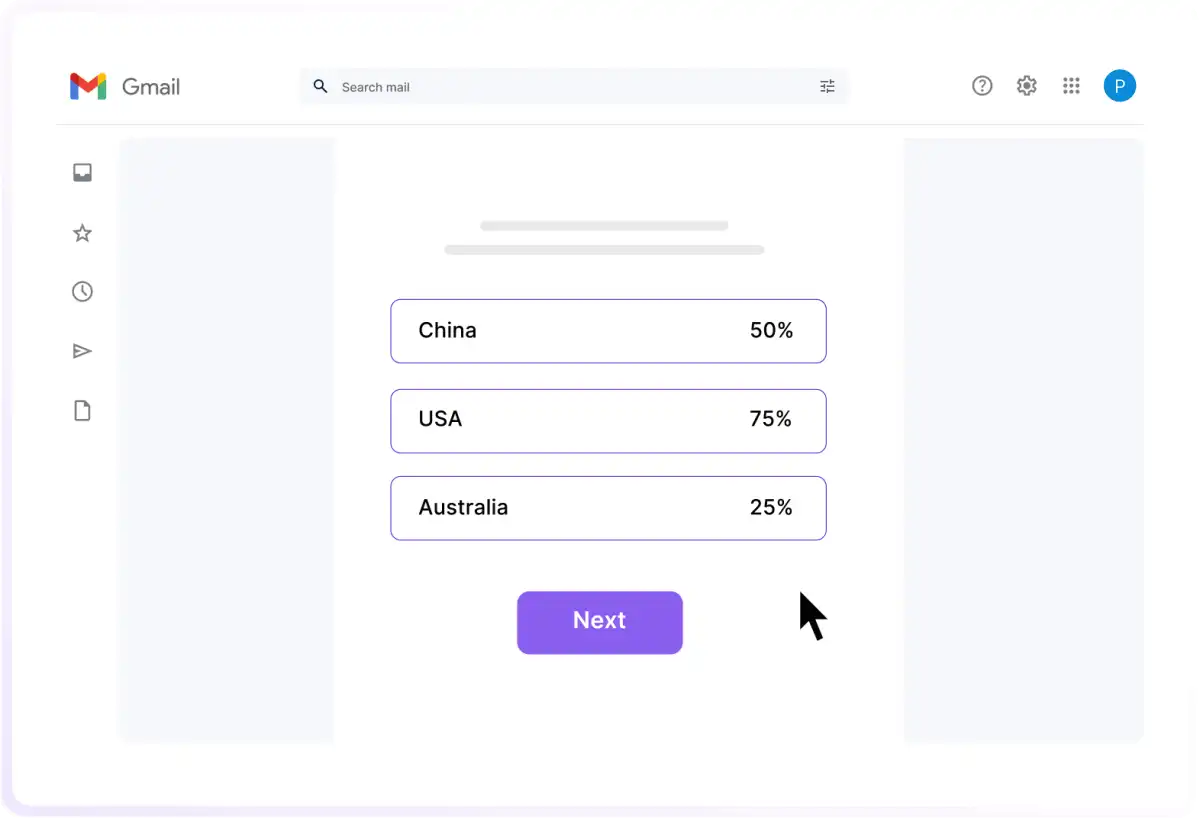 All you need to know about email subject lines
Dive deep into the intricacies of getting email subject lines right with our resources