What is AMP for emails?
AMP email has opened a new world of interactivity for email marketers. From surveys to interactive gamified elements, the possibilities to make email a more dynamic channel are endless.
With AMP email widgets, users can easily complete a survey, book a demo meeting, calculate their insurance premium, play quizzes, and participate in polls, all within the email. Such functionality reduces redirects and compels users to engage, and generates more conversions.
Check out different AMP email widgets: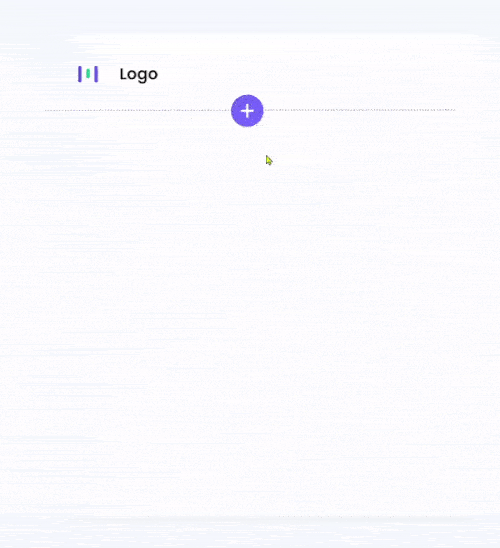 With the changing email landscape, AMP emails will become integral to improving user experience and making emails more user-centric. Apart from the UX, AMP email brings more benefits:
Bring a website-like experience within email
bring dynamic content within the email.
Boost sales by reducing friction in the sales funnel.
AMP emails are more secure against cyber attack threats.
Learn more: 5 Benefits of Interactive AMP Emails That You Should Know
How to use AMP elements in emails?
Here are some of the uses for the re-engagement emails:
1. Conduct surveys
Collect user data by embedding AMP email forms and surveys within email such as NPS, CSAT, product review, customer research, user feedback, quotation form, etc.
Here is how the AMP email feedback form works: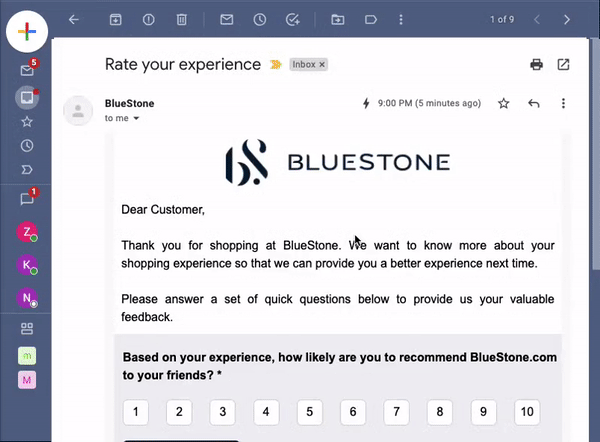 2. Add gamification to email
With AMP for email, you can add gamified elements within the email such as spin the wheel, carousels, scratch cards, quizzes, polls, etc.
Here are some examples of quizzes and spin the wheel widget in emails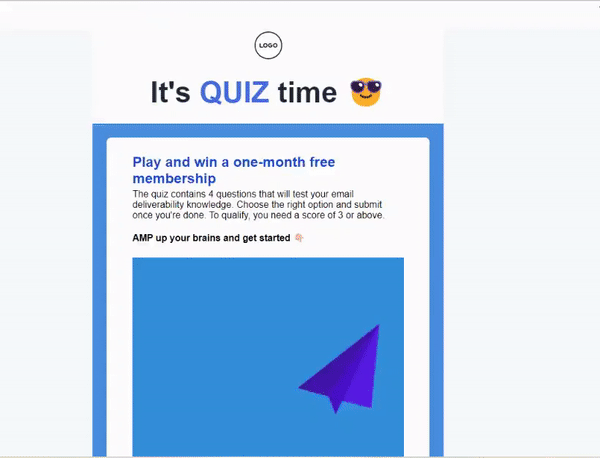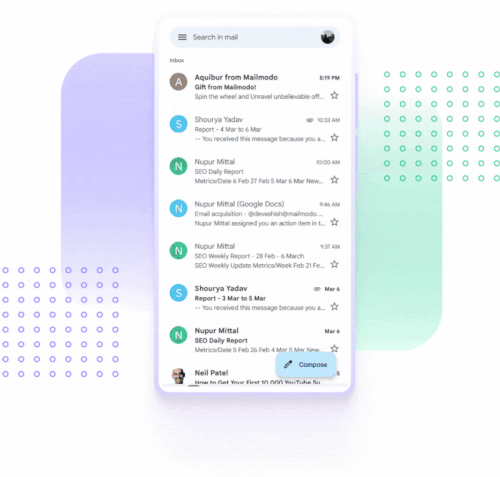 3. Add dynamic content within the email
With AMP you can update your content dynamically within email giving updated and relevant content to the recipient.
Check out this dynamically updated RSS feed within the email. The content changes based on when recipients open the email giving them updated news.
4. Recover abandoned cart
With AMP emails you can add shopping carts within the email allowing them to complete the transaction without leaving their inbox. This leads to more sales as friction in the conversions process is reduced.
See how the cart works within the email: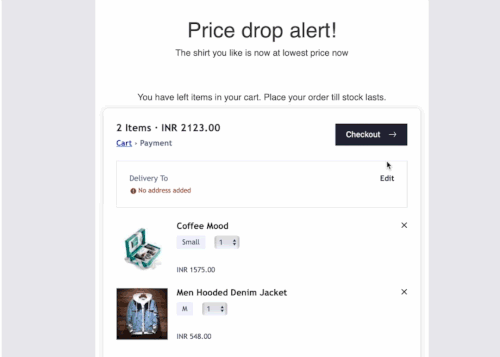 5. Get more webinar registration
By embedding the registration form within an email you can get more event confirmation as recipients can fill the form without leaving their inbox.
6. Boost demo booking rate
By adding a calendar within the email you can get more demo booking confirmations. See how this work: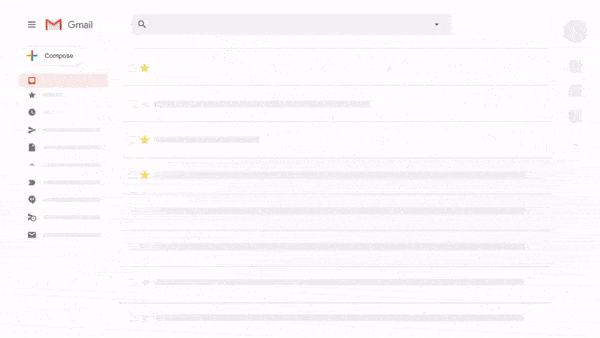 Learn about all the use cases of interactive emails
Features Mailmodo's interactive email templates?
Easy to customize email templates
Each email template is customizable in our no-code email template editor.

Save your customized templates and use them anytime for your next email marketing campaign.

Preview your template on both mobile and desktop to ensure your email render well.
Pre-made content blocks
Choose from 30+ pre-made content blocks including different layouts, header design, footer, signatures, call-to-action button, etc.
20+ interactive widgets to add
You can choose from 20+ interactive widgets such as quizzes, spin the wheel, polls, live price tracker, calendars, calculators, shopping carts, etc. Each widget is easy to add and configure.
Each template follows email accessibility guidelines
Legible font size and type.
Color contrast follows the standard 4.5:1 ratio.
Enough white space and smaller paragraphs for better readability.
Distinguishable and clear call to action button.
ALT text for all the images.
Ensures proper inbox rendering
Responsive for every screen size.
AMP display for AMP supported email clients.
HTML display if email clients don't support AMP.
Email subject line and preheader text preview.
Offers different integrations
Checkout different integration offered by Mailmodo
Responsive email templates
Each email template is responsive for every screen size creating a better user experience. You can also configure the responsive setting based on how you want an image to render.
Integrate APIs and CRM tools in a few clicks
Setup automated trigger email campaigns by integrating with different APIs and CRM tools including Zapier, Pabbly, Integromat, Clevertap, Customer.io, HubSpot, Facebook, MoEngage, etc.
Check out all the integrations offered by Mailmodo
How to customize our interactive email templates?
You can customize these templates using our codeless, drag-and-drop email editor.
Pick your template and click on the ' Use this template' button.

Mailmodo's email template builder will open. Here, you can customize the template:

Try out different fonts, and email layouts, and add or remove content blocks.

Add your email copy, and adjust the heading, subheading, and white spacing.

Choose interactive elements from our AMP widget gallery such as forms, surveys, polls, review and rating, carousels, quizzes, etc.

Once you make all the changes, preview both the AMP and fallback (HTML) version and check for mobile and desktop previews.

Then, save the template.
You can now send the email template to the recipient.
To learn in detail, check out our help guide.
Frequently Asked Questions