Mailmodo has raised the bar by giving users the power to create highly personalized AMP emails without coding. And if you happen to generate leads on Facebook and want to create automated triggered AMP email campaigns, we've got you covered!
This guide will discuss the steps you need to take to connect Facebook Lead Ads and Mailmodo to trigger AMP emails successfully.
Table of contents
Benefits of Facebook Lead Ads integration with Mailmodo
We have kept things brief and mentioned only the important benefits of using our Facebook Lead Ads integration although the number of benefits is significant:
Razorpay and Murdex increased in conversions of 257% and 280%, respectively. This is due to the integrations like Facebook Lead Ads combined with the high converting AMP emails.

We have kept a low number of steps from our end so that you can set up your workflow within minutes.

If you want to build your template from scratch, you can do that without hiring programmers.

But if you're short on time, we have designed beautiful templates for you to use and set up your triggered email campaign quickly.
The setup process is simple and requires minimal steps. Here's a step-by-step breakdown of connecting Facebook Lead Ads with Mailmodo to send triggered email campaigns.
Related guide: 11 Tactics to Generate High Quality Leads Using Fcebook
How to send AMP emails from Facebook Lead Ads using Mailmodo
This process involves creating a campaign in Mailmodo and connecting it with Facebook's respective data. Follow these steps to do it right:
Click on 'New transactional campaign' and complete relevant details to set the campaign live.

Click on 'Facebook Lead Ads' from the list of triggers to set the connection in the campaign dashboard.

Click on 'Activate Integration' to connect the account with Mailmodo.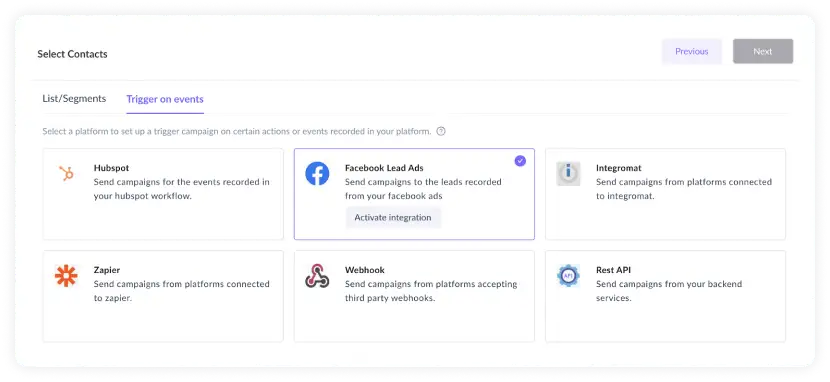 Enter your Facebook account credentials to complete the authentication, as shown below.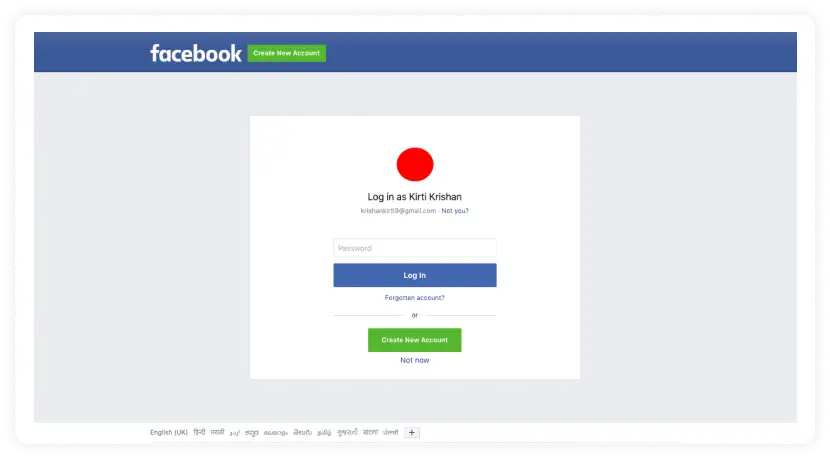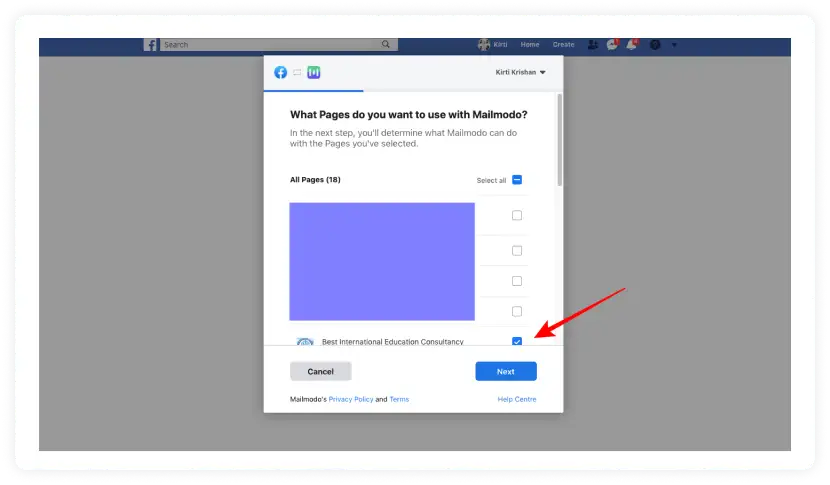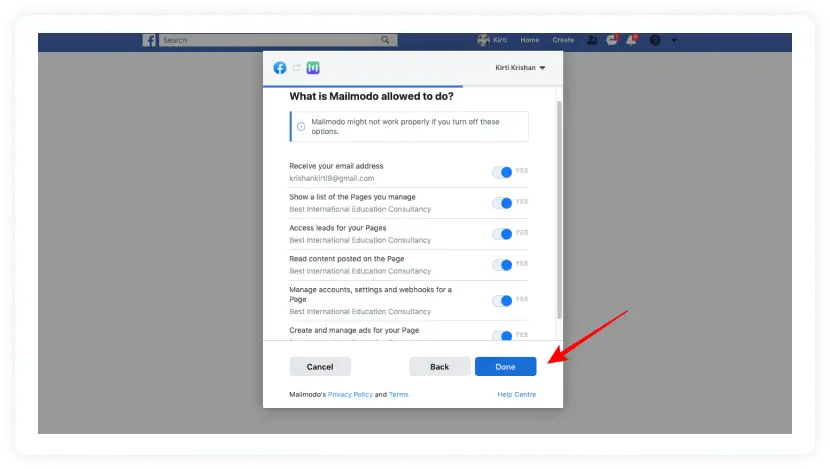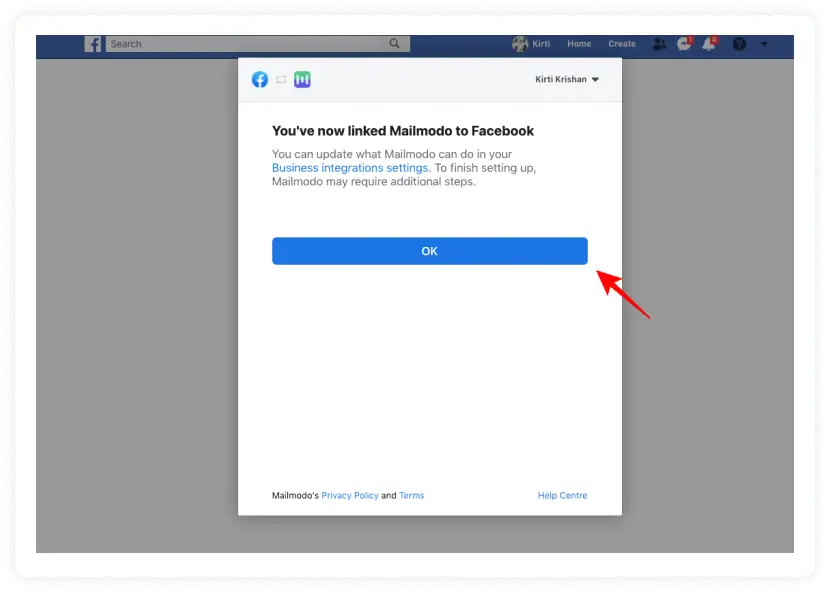 Once your account is authenticated, click 'Next'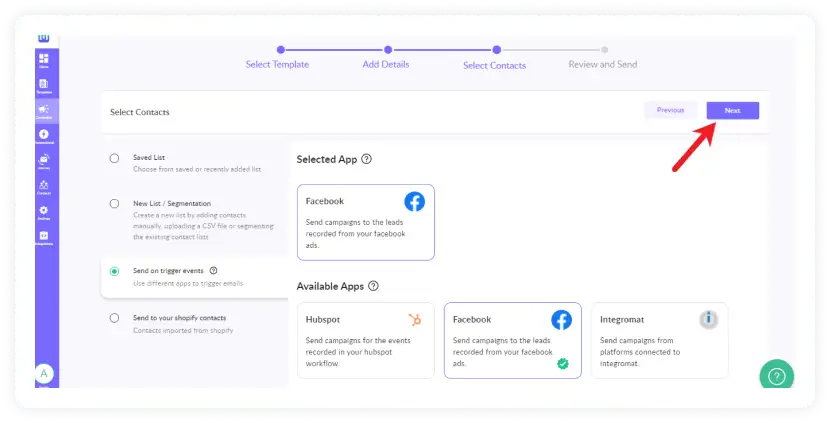 A pre-requisite for the sample lead to be generated is that a lead form is created on your page. To do that, go to Publishing Tools from your Facebook Page, select Forms Library, and click +Create.
For a more detailed guide, refer to: https://www.facebook.com/business/help/397336587121938?id=735435806665862
In the popup, select your Facebook page and the lead form (please make sure to have the email field in the form).

A recent lead will be loaded. If it doesn't, please create a sample lead from the following URL: https://developers.facebook.com/tools/lead-ads-testing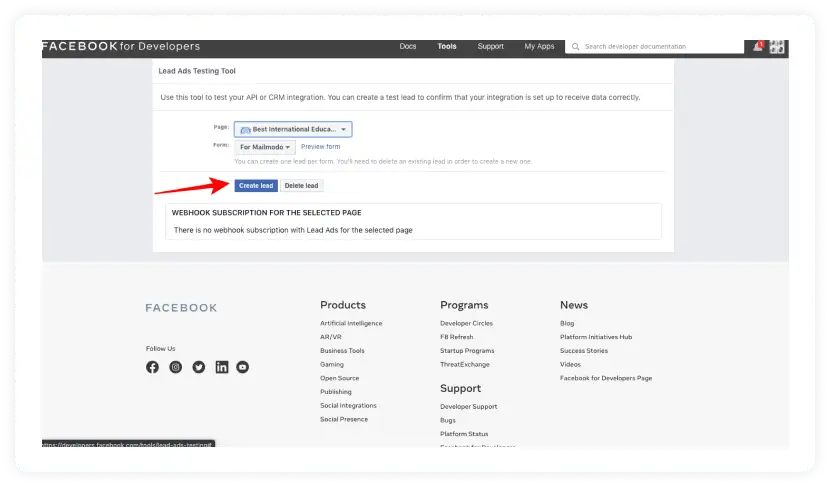 Map the personalization with the data labels in the lead form and enable the trigger.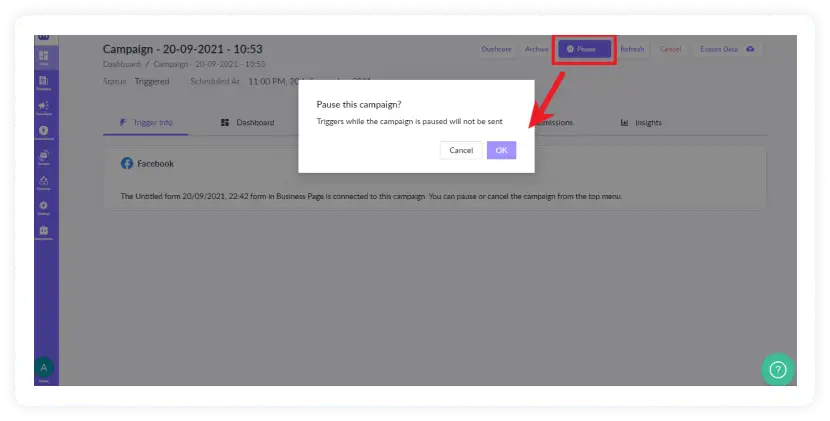 Note: The trigger can be paused anytime by clicking on the 'Pause' button
Wrap up
Mailmodo is an A - Z email marketing solution that you can rely on and increase your conversion rates significantly just like our users. Mailmodo is also a pioneer in AMP emails and we are continuously pushing the boundary by creating interesting features like spin the wheel.
Check out our definitive guide on AMP emails if you want to have an in-depth understanding of all things AMP. One of the best ways to know if something works is by trying it out. So sign up for Mailmodo today to take full advantage of AMP emails!
What you should do next
Hey there, thanks for reading till the end. Here are 3 ways we can help you grow your business:
Talk to an email expert. Need someone to take your email marketing to the next level? Mailmodo's experts are here for you. Schedule a 30-minute email consultation. Don't worry, it's on the house. Book a meet here.

Send emails that bring higher conversions. Mailmodo is an ESP that helps you to create and send app-like interactive emails with forms, carts, calendars, games, and other widgets for higher conversions. Get started for free.

Get smarter with our email resources. Explore all our knowledge base here and learn about email marketing, marketing strategies, best practices, growth hacks, case studies, templates, and more. Access guides here.