Best 360 Feedback Tools in 2023
Are you looking for a 360 Feedback Tools for your business? You have come to the right page. This guide will help you discover the best 360 Feedback Tools of 2023 and along with a deep dive into their features, pricing, rating, etc.
What is 360 Feedback Tools?
360 feedback tools allow individuals to receive feedback from various sources, including peers, supervisors, and even customers. With this type of software, individuals can gain a more comprehensive understanding of their strengths and weaknesses, which can aid in their professional development and growth. These tools typically offer customizable questionnaires, user-friendly dashboards, and detailed reports that provide actionable insights. By utilizing 360 feedback software, both individuals and organizations can improve performance and achieve greater success.
How 360 Feedback Tools work or function?
The process of 360 feedback involves collecting feedback from various sources, including managers, peers, subordinates, and clients. The anonymity of the feedback providers allows for honest and constructive feedback, which can help individuals identify their blind spots and work on their weaknesses. 360 feedback tools also provide a platform for individuals to self-assess their performance, which can help them gain insight into their own behavior and performance.
Benefits of 360 Feedback Tools?
360 feedback tools collect data that can identify trends and patterns, allowing for targeted training programs and development opportunities.
It can also be utilized for performance appraisals, talent reviews, and succession planning.
The use of 360 feedback tools promotes a culture of continuous feedback and development, resulting in increased employee engagement and productivity.
How we curated this list
We conducted extensive research to identify a wide range of software options within each category. This involved exploring online resources, industry publications, software directories, and user reviews. Please note that the pricing and features mentioned here are subject to change. We recommend you to visit the product website for the latest information before making a decision.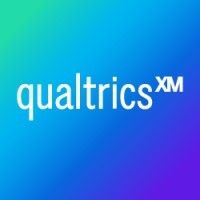 #1
Qualtrics Employee Experience
Product Description
Completely redefine how you create, optimize and deliver employee experiences at scale to grow your people and bottom line with EmployeeXM.
Pros and Cons
Automatically surfaces friction across all touchpoints to better serve customers
Helps build high-performing teams, improve manager effectiveness, and make informed business decisions
Provides an operating system for experience management to continually iterate and improve experiences
No mention of cost or pricing for the product
The different solutions offered may not be necessary for all businesses or industries
Requires some level of technical expertise to fully utilize the platform.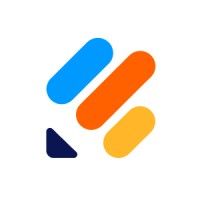 Product Description
Create forms and surveys for free with Jotform's drag-and-drop form builder. Start collecting registrations, applications, orders, and payments today.
Pros and Cons
Jotform offers 150+ integrations with popular business apps, allowing for seamless submission automation.
Users can customize their forms with their own logo, fonts, and colors, making them appear professional-looking.
Jotform allows for online payments through their forms, making it easy for businesses to accept fees or donations.
While Jotform offers a significant number of integrations, some businesses may desire more specific integrations not offered.
The product may be overwhelming for some individuals due to its extensive features and capabilities.
While Jotform offers a free sign-up option, some of the more advanced features may require a paid subscription.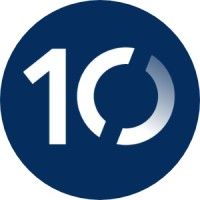 Product Description
The performance management software that boosts employee engagement through a weekly employee check-in. On Web | Mobile | Slack | Microsoft
Pros and Cons
The software offers a Weekly10 check-in that ensures regular two-way communication between managers and employees to improve engagement.
Performance management and employee engagement features are combined in one software.
The platform offers performance conversations, goal-setting, and engagement insights.
The pricing for the software is not mentioned, so it is difficult to determine its affordability.
The software is designed for Microsoft Teams, which may not be suitable for companies that use other platforms.
The use of cookies on the website may pose some privacy concerns for users.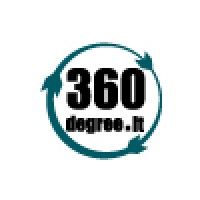 Product Description
360 Degree IT are an online 360 degree feedback & performance management tool for training providers and corporate clients. Learn more about what we do now.
Pros and Cons
Quick to set up and easy to use
Flexible and customizable to fit the needs of clients
No setup costs or hidden fees - cost-efficient pricing plans based on usage
No information on the pricing plans available on the website
Limited information on features, functionalities, and benefits of the tool
No customer reviews or ratings provided on the website to assess the effectiveness of the tool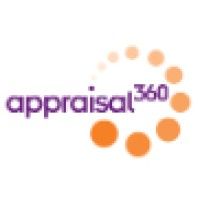 Product Description
360 degree feedback is used by most large companies - now businesses of all sizes can access no-hassle 360 degree appraisals online at an affordable price
Pros and Cons
Instant 360-degree feedback is available for professional development, coaching, training needs analysis, and more.
A range of off-the-shelf questionnaires and ready-to-go competency frameworks are available, and bespoke questionnaires can also be built.
Competitive pricing is available per workset, which includes questionnaires, feedback reports, and downloadable learning materials.
Some customers may still require a tailor-made competency framework for special applications that require a nominal charge.
Specialized tools or statistical information services are not well-described in this passage.
The network of independent practitioners might not be available or geographically suitable for all customers.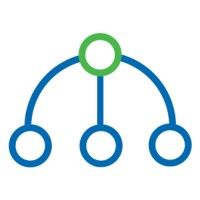 Product Description
Turn employee and customer feedback into action with Macorva's data-driven experience platform, powered by Radiant AI.
Pros and Cons
Macorva CX allows the creation of specific, actionable CX data with automated mobile-first customer surveys.
Macorva EX empowers employees to share their experiences as actionable data to increase visibility and recognition, improve learning outcomes, and promote effective leadership.
Radiant AITM recommended actions for every result helps to spend less time on analysis and more time on action.
It is not clear how much the platform costs.
The company doesn't show any upcoming webinars, which may limit the opportunities for users to learn about the product.
The website mentions artificial intelligence, but it is not clear how it is used in the platform.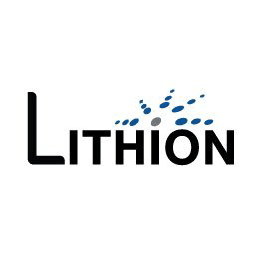 Product Description
Valence's tools help teams and organizations learn, change and improve together.
Pros and Cons
Valence offers a suite of tools that can help teams continuously learn, adapt, and improve together, which can lead to better team performance.
The platform provides a fresh diagnostic tool with AI-powered coaching to help leaders better understand their teams and lead them more effectively.
Valence has been chosen by leading companies to help enable global change programs, which indicates its credibility and effectiveness.
There is no mention of the cost of using Valence, which may be a concern for smaller companies or those with limited budgets.
Some of the language used on the website may be confusing or technical for those who are not familiar with team management or organizational development.
While there are testimonials and case studies provided, there is no way to verify the accuracy of these claims or whether they are representative of all users' experiences.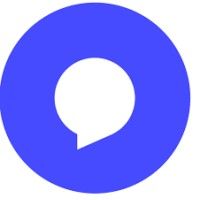 Product Description
Run performance reviews, personal reviews, 360-degree reviews with peers, managers and reports along with best practice templates, or customise your assessment in 30 seconds
Pros and Cons
Circlefeed provides actionable feedback for personal development, aiding employees in identifying areas of improvement and creating a growth plan.
The platform offers time-saving benefits with pre-made templates that can be easily utilized for various review cycles.
Customizable reports provide valuable insights into performance and skills progression, allowing organizations to track development and enhance strategies.
Limited customer testimonials make it challenging to evaluate the product's effectiveness across different organizations.
Pricing information is not mentioned, leaving potential users uncertain about the cost and value of Circlefeed.
Lack of detailed explanation about specific features may leave users with unanswered questions about its capabilities. Product Description
Excelerated is a powerful tool that offers advanced self-assessment, 180-degree, and 360-degree feedback capabilities. It can be used as a standalone product or integrated with our coaching and development modules for long-term growth.
Pros and Cons
Excelerated offers an integrated suite of coaching, development, and assessment tools, catering to the entire professional development community.
The platform provides benefits to HR professionals, managers, coaches, mentors, coaching providers, and education content providers.
It focuses on building a culture of coaching and development to accelerate positive behavior change, helping employees excel and organizations succeed.
Lacks specific details about the features and functionalities of Excelerated's tools and resources.
Pricing information is not readily available, requiring potential users to contact the company for more details.
Limited customer testimonials or success stories are provided, making it challenging to evaluate the platform's effectiveness and impact.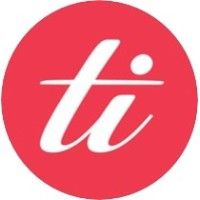 Product Description
Real time 360 degree surveys that deliver transformational results. With Talent Innovations you can transform and inspire in real time.
Pros and Cons
Enhance analytics: The product offers enhanced analytics that can drive improvements to employee experience and transform the culture through feedback.
Free trial: It offers a free trial for HR and OD professionals allowing them to run a 360-degree survey for up to 5 people without any charges.
Trusted by over 500 companies worldwide: The product has gained trust among 500 clients worldwide, which implies that it is a reliable option for companies.
Limited features: The passage does not hint at the product's features, so it's unclear if the product offers robust features compared to other similar products in the market.
No mention of pricing: While a free trial is a pro, there is no mention of the product's pricing, which could be a disadvantage if it's out of budget for organizations.
Focus only on feedback: The product seems to be focused mainly on 360 feedback and performance management; hence, it may not be suitable for organizations searching for a comprehensive suite of HR products. Product Description
The employee-friendly 360 feedback tool. Clear feedback reports that lead to action. Try for free!
Pros and Cons
Spidergap offers a free trial for the first 360° feedback assessment.
The feedback reports are designed to be easy to understand and use.
Spidergap offers free calls and support from their 360° feedback experts.
The pricing for Spidergap is not listed on the website and needs to be discussed during the demo.
Some organizations may prefer 360° feedback assessments with more detailed reports.
Spidergap may not be a good fit for organizations that do not want to work with a consultant/coach.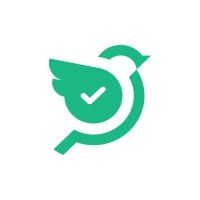 #12
SurveySparrow 360 Assessments
Product Description
Create better experience for your customers & employees. Design 'Wow' moments. Get started with SurveySparrow, for FREE!
Pros and Cons
Offers a variety of survey software solutions including offline data collection and reputation management.
Provides features such as audience management, executive dashboard, and smart surveys to gain rich insights.
Offers a 14-day free trial for users to experience the software before committing to a paid plan.
No pricing information is provided on the website, making it difficult for potential users to compare SurveySparrow to other survey software options.
The website is cluttered with a lot of information, making it overwhelming for users who are trying to find specific details about the product.
Some essential features such as customization options and multi-language support may only be available in certain plans, which could be a drawback for users with specific needs. Product Description
The domain name 360dev.co is for sale. Make an offer or buy it now at a set price.
Pros and Cons
Hassle-free payment process with multiple payment options available.
Buyer Protection Program for safe and secure transactions.
Fast and easy transfers with transfer specialists available for assistance.
The VAT calculation can be confusing for some customers and might lead to higher prices.
The pricing might be expensive for some customers as it depends on the currency conversion rate.
The lack of information about the domain might make it difficult for customers to make an informed decision. Product Description
The 360 Degree Feedback Manager is an innovative product from LMS Global UK Ltd., an IT company that collaborates with Learning and Development experts to create tailor-made Learning Management systems and cutting-edge e-learning solutions.
Pros and Cons
Easy-to-use automated platform for multi-rater feedback projects
Offers readymade 360 project templates
Provides customizable reports, including the ability to edit static and dynamic text, choose from a variety of graphic components, and use your own branding
Pricing can be high, starting from £99 and going up to a bespoke solution that costs more
The platform may not be ideal for those who prefer a more hands-on, customized approach rather than using templates
It may take time to fully understand and utilize all of the features and capabilities of the platform. Product Description
A total online scalable appraisal solution used worldwide in an array of languages and industries.
Pros and Cons
Customization options - allows users to tailor their feedback based on their own competency framework.
Multilingual - supports over 20 languages, making it accessible to users from different countries.
Flexible pricing - offers discounts of up to 50% based on participation levels.
No mention of the cost of the product on the website - potential clients may have to arrange a demo or contact the company to find out about pricing.
No information provided on the number of assessments or participants the product can handle.
No details on the background or experience of the company or developers behind the product.
Missing a tool?
List it here

->
Frequently asked
questions
The best 360 feedback tool varies depending on your specific business needs. Popular options include AssessTEAM, emPerform, and Small Improvements. Evaluate features, pricing, report generation, and customization capabilities to find the software that aligns with your requirements.
360 feedback tools software provides benefits including employee development, improved communication, accountability, enhanced team collaboration, performance evaluation, and identifying strengths and weaknesses. It helps organizations to measure individual and team performance, provide constructive feedback, and create a culture of continuous improvement.
The common use of 360 feedback tool software is for employees to receive constructive feedback from multiple sources, including managers, peers, and subordinates. It helps individuals improve their performance, identify areas of strength and weakness, and set goals for personal and career development. This software also provides features for data analysis, reporting, and tracking progress over time.
When choosing 360 feedback tools software, consider features like customizable surveys, anonymous feedback, compatibility with multiple devices, data security, automatic report generation, customizable rating scales, flexibility in choosing raters, and integration options. These features will help you effectively gather and analyze feedback from multiple perspectives.
360 feedback tools software is used by various industries to gather feedback on an employee's performance from multiple perspectives, including their managers, peers, and subordinates. It is commonly used in consulting, finance, healthcare, technology, manufacturing, and other sectors to improve employee development and performance.
The cost of 360 feedback tools software varies based on factors like features, provider, and the number of users. It can range from free plans with limited features to monthly subscriptions starting at $10 to $50 per user, or $500 to $3,000 or more per year, depending on the level of customization and support needed.
Yes, there are free 360 feedback tools available. Some popular options include SurveyMonkey, Google Forms, and Typeform. These free plans often have limitations on features and the number of surveys or participants. However, they can still be effective for small businesses or those with basic feedback needs.
360 feedback tools/software are designed to be user-friendly, requiring minimal technical expertise. They offer intuitive interfaces, pre-designed templates. Basic computer skills and understanding of HR concepts are generally enough to get started. However, advanced features or complex automations may require some technical knowledge or assistance from support resources.
How to use this page to find the right software
Identify your needs and requirements from the software. Consider factors like functionality, features, platform compatibility, budget, and any specific industry or personal preferences.
Based on your needs, prioritize the features or functionalities that are essential for your software.
Explore the website link of each software to gather more detailed information about it.
Engage employees right inside emails
⚡ Streamline employee onboarding with interactive emails
✉️ Conduct pulse surveys and gather feedback inside the emails
🔥 Organize outings & collect opinions with interactive polls in emails
Early stage startup? These tools might help you
Better emails. less work.
super growth.