Best Calendar Software in 2023
Are you looking for a Calendar Software for your business? You have come to the right page. This guide will help you discover the best Calendar Software of 2023 and along with a deep dive into their features, pricing, rating, etc.
What is Calendar Software?
Calendar software is a tool used for scheduling and organizing events and appointments. It allows users to view schedules, manage tasks, and set reminders. It can be used by individuals for personal scheduling or by businesses for managing team schedules and projects. Calendar software offers features such as syncing across devices, color-coding, and integration with other tools such as email and CRM software. This software helps save time and increases productivity by eliminating the need for manual scheduling and reminding.
How Calendar Software work or function?
Calendar software works by allowing users to organize and schedule their time effectively. It provides a user-friendly interface for setting appointments, events, and tasks while ensuring that all important information is easily accessible. The software syncs with other devices, enabling users to access their calendars from anywhere. The software can also send reminders and notifications to ensure that users do not miss important events. With calendar software, users can manage their time more efficiently and increase their productivity.
Benefits of Calendar Software?
Benefits of calendar software:
Keep track of important dates and deadlines in one central location.
Improve productivity by scheduling and managing tasks efficiently.
Collaboration made easy by sharing calendars across teams, departments, and projects.
Scheduling conflicts can be resolved quickly and easily with real-time availability.
Customizable features allow for personalization and flexibility to fit specific needs and preferences.
Overall, calendar software can streamline processes, save time, and improve organization and communication within teams and organizations.
How we curated this list
We conducted extensive research to identify a wide range of software options within each category. This involved exploring online resources, industry publications, software directories, and user reviews. Please note that the pricing and features mentioned here are subject to change. We recommend you to visit the product website for the latest information before making a decision.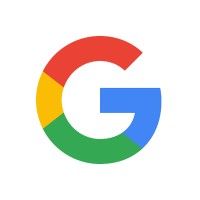 Product Description
Try Google Workspace's (formerly G Suite) secure collaboration and productivity apps for businesses of all sizes. Includes Gmail, Drive, Meet and more
Pros and Cons
Google Workspace offers a wide range of productivity and collaboration tools, including Gmail, Calendar, Meet, Chat, Drive, Docs, Sheets, Slides, Forms, and Sites.
There are multiple plans available for businesses of all sizes and needs.
Google Workspace offers a free 14-day trial period, allowing users to test out the features before committing to a plan.
Some features of Google Workspace may require a learning curve for users who are not familiar with the platform.
There may be a limit to the size of the business that can use Google Workspace.
Certain businesses may already have existing software systems that cannot be integrated with Google Workspace, making it less practical for their needs.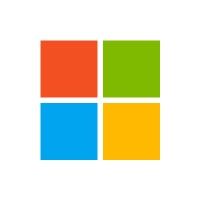 Product Description
Download free Microsoft Outlook email and calendar, plus Office Online apps like Word, Excel, and PowerPoint. Sign in to access your Outlook email account.
Pros and Cons
Microsoft 365 apps can help users turn their ideas into reality, stay safer online and offline, and focus on what matters most.
Surface Pro 9 offers tablet flexibility and laptop performance in one ultra-portable device.
Xbox Series X – Diablo® IV Bundle includes the fastest, most powerful Xbox ever and the latest in the Diablo® series.
There is no mention of the cost of Microsoft 365 or Surface Pro 9, which might make it difficult for users to determine if they are affordable.
The promotion for Surface Pro 9 and Xbox Series X – Diablo® IV Bundle is only available for a limited time, which might force users to make a quick decision.
There is no information about the features and specifications of Surface Laptop 5, making it difficult for users to determine if it meets their needs.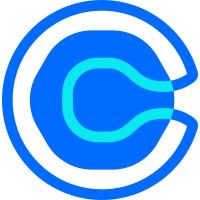 Product Description
Calendly is the modern scheduling platform that makes "finding time" a breeze. When connecting is easy, your teams can get more done.
Pros and Cons
Helps to eliminate back-and-forth emails when scheduling a meeting.
Offers a variety of special features for teams who conduct meetings at scale.
Integrates with sales tools, helps to speed up the sales cycle and close more deals.
Does not have a free plan.
Some features are only available in the paid plans.
May not be suitable for individuals or small businesses who might not require all the features.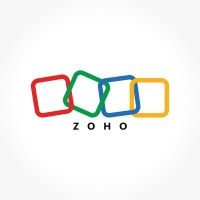 Product Description
Zoho Calendar is the perfect online calendar for your business. Manage a group Calendar for your team, schedule events, and collaborate effectively.
Pros and Cons
Easy scheduling and time management for businesses with the ability to create multiple calendars.
Collaborative features allow teams to stay on the same page and work together more efficiently.
Integration with other applications like Zoho CRM and Google Calendar makes it easy to manage appointments.
Limited features with the free version, which may not be sufficient for all businesses.
No advanced features like project management or task assignment, which are essential for some businesses.
Integration with only a few third-party apps, which may limit its usefulness for some businesses.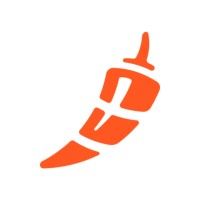 Product Description
Chili Piper helps sales teams automatically schedule appointments with leads. Instantly turn inbound leads into qualified meetings.
Pros and Cons
Chili Piper helps to qualify and route leads from a web form, making it easier to book more meetings and create more pipeline.
The platform is trusted by the world's fastest-growing B2B teams, with many customers reporting significant increases in revenue after implementing Chili Piper.
Chili Piper offers multiple solutions to help optimize the inbound process and route leads quickly and efficiently, making it a comprehensive tool for revenue teams.
Chili Piper is aimed at B2B teams, so it may not be suitable for businesses that primarily deal with consumers.
The platform may require some technical expertise or training to set up and use effectively.
The pricing structure of Chili Piper is not provided in the passage, so it is unclear whether it would be affordable for smaller businesses.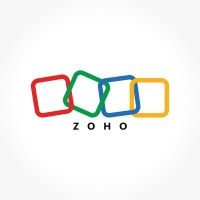 Product Description
Ad-free Business Email Hosting with a clean, minimalist interface. Integrated Calendar, Contacts, Notes, Tasks apps. Free for up to 5 users.
Pros and Cons
Zoho Mail provides unparalleled security and privacy with its data centers having top-notch security and encryption both at rest and in transit, along with S/MIME message encryption.
The unique and professional email addresses provided by Zoho Mail give a business the visibility and authenticity it deserves.
Zoho Mail's Control Panel is a powerful admin tool that allows users to manage group aliases, set up policies to moderate business email content, and more.
Zoho Mail's free version only offers 5GB of storage for up to five mailboxes, which may not be enough for larger businesses.
Some of Zoho Mail's advanced features, such as email retention and e-Discovery, may require additional payments to access.
While Zoho Mail's Streams feature is a newer way to email, some users may prefer the traditional email thread format, which may make it difficult for them to adapt to this feature.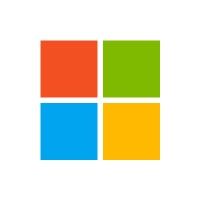 #7
Microsoft Exchange Online
Product Description
Explore Microsoft products and services for your home or business. Shop Surface, Microsoft 365, Xbox, Windows, Azure, and more. Find downloads and get support.
Pros and Cons
Microsoft 365 offers a suite of apps that can help turn ideas into reality, stay safe online, and remain focused.
Surface Pro 9 is a highly flexible and portable device that can be used as both a tablet and a laptop.
Xbox Series X – Diablo® IV Bundle includes the fastest and most powerful Xbox ever and the latest game of the Diablo® series.
There is no mention of the price of Microsoft 365, which may be a concern for cost-conscious buyers.
The discounts on Surface Pro 9 and Surface Laptop Studio are only valid for a limited time.
The Xbox Series X – Diablo® IV Bundle may not be appealing to buyers who are not fans of the Diablo® series. Product Description
ICAL Systems - Application Development ~ Software Engineering - Whitinsville MA
Pros and Cons
Provides complete enterprise solutions which are designed to solve complicated technology problems that a business may face.
Offers a range of services including design and analysis, software development, and infrastructure.
Has been providing proven technology solutions to businesses since 199-
Requires enabling JavaScript to browse the full site, which may be a downside for users who prefer not to enable JavaScript.
Does not provide details on pricing, which may be a concern for potential customers.
Only available for support during specific hours on weekdays, excluding holidays.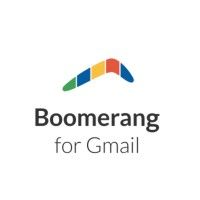 Product Description
Boomerang adds integrated meeting scheduling and email productivity tools to your Gmail and Google Workspace accounts, helping you focus on what matters.
Pros and Cons
One-click calendar scheduling feature saves time by eliminating back-and-forth emails, double bookings and missed meetings.
Can schedule emails to be sent at the perfect time using the 'Send Later' feature, which is helpful for ensuring timely follow-ups or messages to clients/customers in different time zones.
Respondable, an AI-powered email assistant, provides real-time suggestions to write better and more actionable emails.
Subscription required for iPhone users to use the one-click calendar scheduling feature.
Some features may only be available for Gmail and Google Workspace email users, limiting accessibility for users of other email services.
Boomerang archives messages for later, which can make it difficult to keep track of important emails without actively searching for them.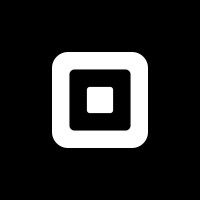 Product Description
Whether you want to attract new customers or manage your growing team, we have partner application integrations to help with every part of your business.
Pros and Cons
Simplifies scheduling by allowing availability management from the app and enabling customers to book appointments or classes online.
Offers a comprehensive point of sale system that handles administration while customers can check out at the counter, keep a card on file, or send an invoice.
Prioritizes customers and staff by providing client profiles and team management tools that include customer history, time tracking, timecard reporting, and payroll exports.
May require JavaScript to be enabled on the user's web browser to access full functionality.
Some features may come at an additional cost, especially for more complex booking and staff management needs, and custom pricing is available only for businesses processing over $250K per year.
The Afterpay payment option has some eligibility criteria that may apply and may involve additional late fees.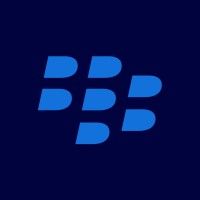 Product Description
Download a free trial of BlackBerry Hub+ apps for Android phones running Lollipop 5.0 or higher. Boost productivity with BlackBerry Hub+ Inbox, Calendar, Launcher and more.
Pros and Cons
BlackBerry Hub+ lets users organize all their email, social notifications, calendar events, and contacts in a unified app, making it convenient to manage all information in one location.
The app allows for syncing with Wear OS by Google devices, so users can get notifications and respond directly from their watch.
BlackBerry Launcher offers customized home screen panels for instant access to commonly used apps, widgets, and shortcuts, which can increase productivity and efficiency.
The app may not be suitable for users who prefer a simple and minimalistic user interface, as the BlackBerry Hub+ app offers a lot of features and tools in one place.
The free version of the app is supported with in-app advertisements, which may be annoying to some users.
Users who have devices that run on an older Android OS may not be able to use the app, as it requires Android 5.0 Lollipop or later.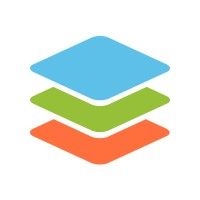 Product Description
ONLYOFFICE offers a secure online office suite highly compatible with MS Office formats. Connect it to your web platform for document editing and collaboration or use as a part of ONLYOFFICE Workspace.
Pros and Cons
ONLYOFFICE DocSpace allows for customizable rooms for document collaboration and is available for free.
The platform can be integrated into existing business systems and apps with the use of connectors and APIs.
The software offers three levels of encryption for secure document management, making it a reliable choice for businesses looking for enhanced data security.
It may take some time and effort to set up and integrate ONLYOFFICE DocSpace into existing business systems and workflows.
The software may not be ideal for businesses with limited technological expertise as a certain level of technical knowledge may be required for optimum functionality.
Advanced features may require upgrading to paid versions, making it potentially costly for businesses on a tight budget.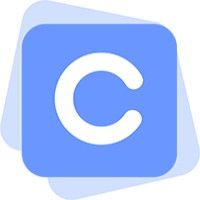 Product Description
Calendar app is an online calendar and team scheduling software for people like me and you. We make it easy to schedule appointments on your calendar.
Pros and Cons
Calendar app has a great user interface and is easy to use.
Integrates seamlessly with Gmail's calendar and other calendars.
Provides analytics to help users manage their time more efficiently.
The free plan has limitations and may not be suitable for business use.
The team scheduling feature may take some getting used to.
Does not sell physical calendars, which may not be suitable for some users. Product Description
Pros and Cons
Consolidates calendars from multiple sources and apps to provide a single view.
Allows the organization of multidimensional information in filterable and sortable custom fields.
Visualizes data in 11 calendar views from minute details to a year at a glance.
The pricing is not mentioned in the passage.
The customer support options are not specified.
It may take time for users to get used to the software due to its many features. Product Description
Spike Brewing is a premier manufacturer of stainless steel home brewing equipment. We do all our custom fabrication in our facility located in Milwaukee, WI.
Pros and Cons
The Spike Grain Mill is a new product that could potentially revolutionize the market.
The company offers a range of products for brewers of different skill levels, including new brewers, advanced brewers, and pro brewers.
The equipment is designed to be durable, as the company claims that "your liver will fail before our equipment does."
The passage doesn't provide any details about the Spike Grain Mill or what makes it unique compared to other grain mills on the market.
There is a lot of repetitive information in the passage, which could be seen as unnecessary or annoying to some readers.
The passage doesn't provide any customer reviews or testimonials, so it's unclear how well the equipment actually performs in practice.
Missing a tool?
List it here

->
Frequently asked
questions
The best calendar software depends on your specific needs. Some popular options include Google Calendar, Apple Calendar, Microsoft Outlook, and Calendly. Consider features, pricing, and integration capabilities to find the software that aligns with your personal or business requirements.
Calendar software offers benefits such as organizing tasks, scheduling events, setting reminders, improving productivity, avoiding conflicts, and enhancing collaboration. It helps individuals and teams stay on track, prioritize their workload, and streamline their workflow.
The common use of calendar software is to schedule and manage events, appointments, and meetings. It enables individuals and businesses to plan their time, set reminders, view and share schedules, and improve productivity. It also provides features for recurring events, time zone support, and integration with other tools.
When choosing calendar software, consider features like event scheduling and reminders, task lists, team collaboration options, customizable layouts, integration with other productivity tools, mobile accessibility, and customer support. These features will help you effectively manage your schedule and increase productivity.
Calendar software is used across various industries, including healthcare, education, finance, government, and more. It is a versatile tool that helps businesses of all sizes and sectors to effectively schedule meetings, appointments, and events.
Calendar software can range from free plans with limited features to monthly subscriptions starting at $5 to $50 or more, depending on the provider, features, and scale of service required. The cost may also vary based on whether it's a standalone calendar software or a part of a broader productivity suite.
Yes, there are free calendar software tools available. Some popular options include Google Calendar, Microsoft Outlook Calendar, and Apple Calendar. These free plans often have limitations on features and integrations, but they are effective for managing basic scheduling needs.
Calendar software is typically designed to be user-friendly and requires minimal technical expertise. Basic computer skills and an understanding of calendar concepts are generally enough to get started. However, some more advanced features or complex integrations may require some technical knowledge or assistance from support resources.
How to use this page to find the right software
Identify your needs and requirements from the software. Consider factors like functionality, features, platform compatibility, budget, and any specific industry or personal preferences.
Based on your needs, prioritize the features or functionalities that are essential for your software.
Explore the website link of each software to gather more detailed information about it.
Empower your startup's growth trajectory with interactive emails
✉️ Set up and start email marketing in a few hours today
🤝 Boost sales with meeting/demo bookings inside the email
🔑 Set up your password reset and other transactional emails in minutes
Early stage startup? These tools might help you
Better emails. less work.
super growth.