Best Video Editing Software in 2023
Are you looking for a Video Editing Software for your business? You have come to the right page. This guide will help you discover the best Video Editing Software of 2023 and along with a deep dive into their features, pricing, rating, etc.
What is Video Editing Software?
Video editing software is a tool that allows users to edit and manipulate digital video footage. It provides features such as cutting, trimming, merging, and adding effects to videos. With the help of video editing software, one can give a professional touch to their raw footage and make it look polished. Many video editing software programs also offer additional features like color grading, audio editing, and title creation. These tools are widely used by content creators, filmmakers, and video professionals to create high-quality video content.
How Video Editing Software work or function?
Video editing software enables users to manipulate and rearrange video segments, add music, sound effects, and special effects for creating professional-grade videos. It provides various editing tools such as trimming, splitting, cropping, and merging to remove unwanted footage and create a smooth flow. Video editing software also allows users to export videos in different formats for sharing on social media platforms, websites, or streaming services. Overall, video editing software is an essential tool for content creators and businesses that need to create and share visually engaging videos.
Benefits of Video Editing Software?
Benefits of Video Editing Software:
Streamlines the editing process, making it faster and more efficient.
Provides advanced editing tools and effects to enhance the overall quality of the video.
Allows for precise trimming, splitting, and joining of clips to create a seamless final product.
Gives the flexibility to add text, music, and graphics to make the video more engaging.
Enables easy sharing and distribution of the final video on various platforms.
How we curated this list
We conducted extensive research to identify a wide range of software options within each category. This involved exploring online resources, industry publications, software directories, and user reviews. Please note that the pricing and features mentioned here are subject to change. We recommend you to visit the product website for the latest information before making a decision.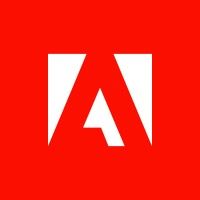 Product Description
Quickly and simply build a personalized website to showcase your creative work with Adobe Portfolio. Now included free with any Creative Cloud subscription.
Pros and Cons
Comprehensive editing tools for producing professional-grade videos.
Excellent integration with other Adobe products such as After Effects and Photoshop.
Multiple formatting and export options for different platforms and devices.
High price point that may not be affordable for all users.
Steep learning curve for new users.
High system requirements that may not be suitable for all computers.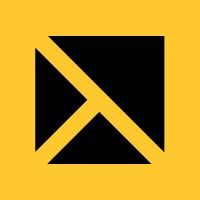 Product Description
Camtasia is the best all-in-one screen recorder and video editor. Record your screen, add video effects, transitions and more. Software available on Windows and Mac. Try for free today!
Pros and Cons
Camtasia offers a wide range of features and tools for creating professional-quality videos.
The software is beginner-friendly, making it easy for users with no prior editing experience to create videos.
The program allows for recording from multiple sources, such as the screen, camera, microphone, and system audio.
Camtasia is not free and requires a purchase, which may not be affordable for everyone.
It may take some time to learn how to use all of the features and tools that the software offers.
The program may be too feature-heavy for users who only require basic video editing capabilities. Product Description
InVideo is a video editing tool that allows users to create and edit professional-quality videos easily. It provides a range of features and tools to enhance videos, such as adding text, images, transitions, animations, and effects. InVideo also offers a vast library of pre-designed templates, stock footage, and music to help users create engaging videos for various purposes.
Pros and Cons
Easy to use: InVideo has a user-friendly interface that makes it easy to create videos even if you don't have any video editing experience.
Affordable: InVideo offers a variety of pricing plans to fit your budget, starting at just $10 per month.
Extensive library of templates: InVideo has a library of over 1,000 templates that you can use to create videos quickly and easily.
Limited video export options: InVideo only allows you to export videos in MP4 format.
Watermark on free plan: The free plan for InVideo includes a watermark on your videos.
Some features are locked behind paywall.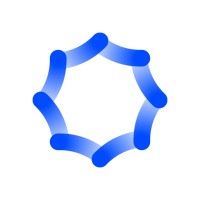 Product Description
Create AI videos by simply typing in text. Easy to use, cheap and scalable. Make engaging videos with human presenters — directly from your browser. Free demo.
Pros and Cons
Synthesia's AI technology allows users to create professional videos in just 15 minutes, which is significantly faster than traditional video creation methods.
With over 140 AI avatars and 120 languages and accents to choose from, Synthesia makes it easy to create inclusive and diverse videos.
Synthesia offers affordable plans starting at just $30/month, making it accessible for businesses of all sizes.
Synthesia may not provide the same level of customization as traditional video editing tools, which could limit creative possibilities.
While Synthesia offers a variety of video templates, some businesses may still require custom-designed videos that may not be possible using pre-designed templates.
As a web-based app, Synthesia's performance and accessibility may depend on internet connectivity and the capabilities of the user's browser.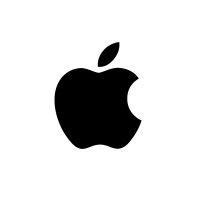 Product Description
Final Cut Pro revolutionizes post-production with 360° video editing and motion graphics, 4K HDR support, and advanced tools for color correction.
Pros and Cons
Final Cut Pro for iPad allows for editing on-the-go, which is convenient for content creators who are always on the move.
The Object Tracker and Cinematic mode are useful tools that can enhance video footage and add a professional touch to the final product.
Final Cut Pro offers powerful machine learning features that can detect faces and objects, and match their movement with titles and effects. This feature can save time and make editing more efficient.
Final Cut Pro is only available on Apple devices, limiting its accessibility to Windows users.
The software has a steep learning curve and may not be suitable for beginners.
Final Cut Pro is a professional-grade video editing software, and its high price point may not be affordable for individuals or small businesses on a budget.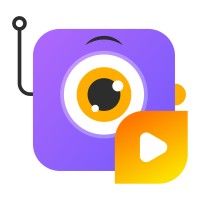 Product Description
Animaker is an online do-it-yourself (#DIY) animation video maker that brings studio quality presentations within everyone's reach. Animated Videos, Done Right!
Pros and Cons
Animaker offers 1000+ templates to choose from, making it easy to create videos quickly.
The platform has a huge library of 100M+ stock videos and photos to use in creating marketing materials.
Animaker's drag and drop builder is simple enough for even beginners to use, but powerful enough to create visually stunning videos.
Animaker's free plan has limited features, so users will need to upgrade to access more advanced capabilities.
The platform may not be suitable for users looking for specific customization options outside of the provided templates.
Animaker is primarily focused on animated and live-action videos, so it may not be the best tool for creating other types of content like podcasts or written blogs.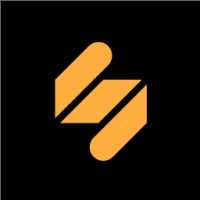 Product Description
Simplified is the time saving, all in one app that your modern marketing team can use for collaboration. Millions of free images, videos, and audio clips. Thousands of designer templates. Long and short-form content writing in 30+ languages. Content Calendar to schedule and publish posts to social media. Free Forever!
Pros and Cons
Simplified offers a wide range of tools for graphic design, video editing, content writing, and social media management that can save time and money.
The AI-powered design and writing tools can help create professional-looking designs and copy in minutes without any design experience.
Simplified allows for collaboration and organization with real-time commenting and shared folders, making it easier for teams to work together.
Simplified's features may be overwhelming for someone who is not familiar with the various tools available, making it difficult to navigate.
Some users may prefer more advanced features that Simplified does not offer, as it caters more towards beginners and small businesses.
There may be limitations to the design templates and stock images available, which may not suit everyone's needs.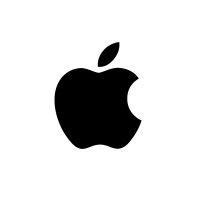 Product Description
iMovie for iOS and iMovie for macOS make it easy to turn your photos and video clips into stunning movies or trailers and share them with the world.
Pros and Cons
iMovie is free to download and easy to use, making it accessible for anyone to create cinema-quality videos.
The Magic Movie feature allows users to create styled, edited videos in just a few taps, making the video creation process even simpler.
iMovie allows for creative effects such as green-screen effects, split-screen, and picture-in-picture on both iOS and macOS devices.
iMovie may not have as many advanced features as professional editing software such as Final Cut Pro, making it less suitable for experienced users.
Users must have an iPhone XS or later, iPad mini (5th generation or later), iPad Air (3rd generation or later), iPad Pro 11-inch, iPad Pro 1-9-inch (3rd generation or later), or Mac with macOS Monterey or later to use iMovie, limiting its accessibility.
iMovie may not have as many filters and soundtracks as other video editing software, making it less suitable for those who desire a wider selection of creative options.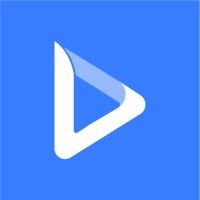 Product Description
Time to get your brand noticed. Create professional videos, logos, mockups, websites, and graphics — all in one place. Get started now!
Pros and Cons
Renderforest offers a wide range of design tools, including videos, websites, logos, mockups, and presentations, all in one place.
The platform provides creative solutions for various industries, such as business, marketing, real estate, education, and more.
Renderforest offers affordable pricing and a simple subscription model.
Some users may prefer more customization options in the pre-made templates offered by Renderforest.
Renderforest's design tools may not be as advanced or professional-grade as other high-end software.
The platform may not be suitable for advanced users who require complex design features or customization options not provided by the platform.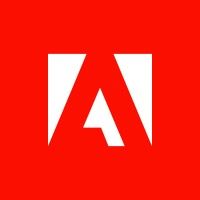 #11
Adobe Creative Cloud Express
Product Description
Quickly and simply build a personalized website to showcase your creative work with Adobe Portfolio. Now included free with any Creative Cloud subscription.
Pros and Cons
Affordable monthly subscription provides access to a wide range of Adobe tools and services.
Regular updates and new features enhance the user experience and keep the software up-to-date.
Cloud storage makes it easy to access and collaborate on projects from different devices and locations.
Limited functionality compared to the full Creative Cloud suite.
Some users may find the monthly subscription model less desirable than owning the software outright.
Requires a reliable internet connection for cloud storage and collaboration features. Product Description
Professional video editing, color correction, visual effects and audio post production all in a single application. Free and paid versions for Mac, Windows and Linux.
Pros and Cons
DaVinci Resolve is an all-in-one solution for editing, color correction, visual effects, motion graphics, and audio post production, making it a convenient tool for professionals.
The software has an intuitive interface, which is easy for beginners to learn and use.
DaVinci Resolve supports a wide range of file formats and is compatible with different post-production software, allowing for more flexibility in the editing process.
While there is a free version of DaVinci Resolve, users need to purchase DaVinci Resolve Studio to access additional effects, 3D, and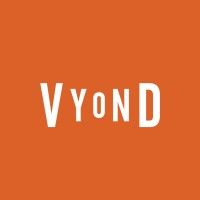 Product Description
Create videos for your business with Vyond's video animation software. From training to brand storytelling, keep your audience engaged.
Pros and Cons
Vyond offers an artificial intelligence (AI)-based script and video creator, Vyond Go, which helps in creating high-quality videos.
The animation software helps companies in educating, engaging, and selling better through business-critical animated video content.
The software offers solutions for all types of business needs, such as Learning and Development, Human Resources, Marketing, and Sales.
The pricing of the software is not mentioned, which could affect budget planning for potential buyers.
There is a long learning curve, as creating animation videos can be complex, and the software may require a good amount of training to fully utilize its features.
The software may not be suitable for those who prefer text-based learning, as 83% of learners prefer watching videos to learning via text, according to the passage. Product Description
Meet the growing demand for video with subscription plans that give you unlimited stock downloads, flexible licensing, and an easy-to-use video editor.
Pros and Cons
Unlimited downloads - Storyblocks offers unlimited downloads to create more videos without the worry of running out of credits or exceeding a limit.
Comprehensive coverage - With high-quality video templates, music, sound effects, images, and illustrations, users can create with confidence knowing they have access to a vast variety of content.
Affordable Plans - Storyblocks offers subscription plans that cater to different budgets, enabling creators to focus on creating without worrying about the cost.
Limited compatibility - While Storyblocks offers a plugin for Adobe Creative Cloud, there may be compatibility issues with other editing software.
Limited licensing - Although their content is covered by a royalty-free license, larger companies and productions may require enhanced licensing coverage options.
Limited diversity - Although they are working on improving the diversity of their content, some users may still find Storyblocks' library lacking in diverse representation.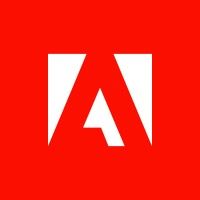 Product Description
Quickly and simply build a personalized website to showcase your creative work with Adobe Portfolio. Now included free with any Creative Cloud subscription.
Pros and Cons
Simple and easy to use interface
Syncs projects across multiple devices seamlessly
Provides access to Adobe Stock library for additional creative assets
Lacks some advanced features found in Adobe Premiere Pro
Limited control over individual audio and video tracks
Can be slow and buggy on older or underpowered devices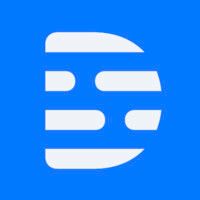 Product Description
There are simple podcast & video editors and there are powerful ones. Only Descript is both & it features magical AI, so you can skip the hard part of editing. Get started for free.
Pros and Cons
GPT-4 integration makes the transcription process faster and more accurate.
Descript offers a wide range of features, including video editing, screen recording, and multitrack audio editing, all in one tool.
Descript has a free plan so that users can try out the service before committing to paid plans.
The pricing for Descript's paid plans starts at $12 per month, which might not be affordable for some users.
The interface might be overwhelming for users who only need limited features.
Descript might not be the best option for users who prefer more advanced video editing software with more features and capabilities.
Missing a tool?
List it here

->
Frequently asked
questions
The best video editing software varies based on your specific needs and goals. Popular options include Adobe Premiere Pro, Final Cut Pro, and DaVinci Resolve. Evaluate features, pricing, scalability, and integration capabilities to find the software that aligns with your video editing requirements.
Video editing software offers benefits such as creative freedom, professional-grade editing tools, improved visual storytelling, color correction, sound editing, and high-quality export options. It allows for seamless post-production, effective branding, and engaging content creation that can drive traffic, customer engagement, and revenue.
The common use of video editing software is to create and edit video footage for various purposes such as promotional videos, social media posts, vlogs, films, and more. It allows users to trim, cut, merge, add effects, and enhance the quality of videos. It also provides features for audio editing, color correction, and exporting videos in different formats.
When choosing video editing software, consider features like editing tools, effects and filters, audio editing, color correction, format compatibility, user interface, rendering speed, collaboration tools, customer support, and affordability. These features will help you edit videos efficiently and effectively.
Video editing software is used in industries such as film and video production, advertising, social media, education, and more. It is a powerful tool that enables businesses to create and edit videos for various purposes, including marketing, training, and entertainment.
The cost of video editing software varies based on features, provider, and level of service required. It can range from free plans with basic features to monthly subscriptions or one-time purchase prices starting at $50 to $1,000 or more.
Yes, there are several free video editing software options available, including OpenShot, Shotcut, and DaVinci Resolve. Free versions of popular commercial options such as Adobe Premiere and Final Cut Pro may also be available, but with limited features or watermarked output. These free tools can be a great starting point for beginners or those with basic video editing needs.
Most video editing software requires a certain level of technical expertise and understanding of the medium. Basic functions can typically be learned with minimal experience, but more advanced features and techniques may require training or assistance from resources such as support teams or online tutorials.
How to use this page to find the right software
Identify your needs and requirements from the software. Consider factors like functionality, features, platform compatibility, budget, and any specific industry or personal preferences.
Based on your needs, prioritize the features or functionalities that are essential for your software.
Explore the website link of each software to gather more detailed information about it.
Captivate your clients with interactivity
⚡ Biold a portfolio/gallery in the email with the carousel widget
⏳ Gather feedback on the design inside the email with rating forms
✉️ Nurture relationships with existing customers with automation
Early stage startup? These tools might help you
Better emails. less work.
super growth.