Best Cloud Content Collaboration Software in 2023
Are you looking for a Cloud Content Collaboration Software for your business? You have come to the right page. This guide will help you discover the best Cloud Content Collaboration Software of 2023 and along with a deep dive into their features, pricing, rating, etc.
What is Cloud Content Collaboration Software?
Cloud content collaboration software allows teams to work together on content from anywhere and at any time. This software provides a seamless interface that enables teams to share, create, and edit content simultaneously, regardless of their locations. It ensures version control and eliminates the hassle of emailing documents back and forth. With cloud content collaboration software, teams can streamline their workflows, enhance productivity, and improve overall collaboration.
How Cloud Content Collaboration Software work or function?
Cloud content collaboration software allows teams to work together on documents, projects, and tasks, regardless of their physical location. It provides a centralized platform where team members can share files, leave comments, and track changes in real-time. This software also offers version control, ensuring that everyone is working on the latest version of a document. With cloud content collaboration software, teams can collaborate efficiently and effectively, no matter where they are located.
Benefits of Cloud Content Collaboration Software?
Benefits of cloud content collaboration software:
Centralized storage and access to documents from anywhere at any time.
Real-time collaboration with team members from different locations and time zones.
Improved workflow efficiency with features like commenting, version tracking, and task management.
Increased security and data protection with advanced encryption and access controls.
Cost savings due to reduced IT infrastructure and maintenance expenses.
How we curated this list
We conducted extensive research to identify a wide range of software options within each category. This involved exploring online resources, industry publications, software directories, and user reviews. Please note that the pricing and features mentioned here are subject to change. We recommend you to visit the product website for the latest information before making a decision.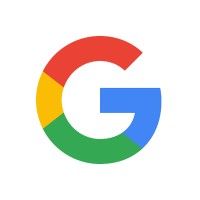 Product Description
Try Google Workspace's (formerly G Suite) secure collaboration and productivity apps for businesses of all sizes. Includes Gmail, Drive, Meet and more
Pros and Cons
Provides a flexible and innovative solution for people and organizations to achieve more.
Includes productivity and collaboration tools for all the ways we work.
Offers a free 14-day trial.
Pricing information is not given in the passage.
There is no specific information on how Google Workspace differs from G Suite.
The benefits and drawbacks of the product are not discussed in detail.

#2
Microsoft OneDrive for Business
Product Description
Pros and Cons
Huge storage capacity - Microsoft OneDrive for Business offers up to 1 TB of storage per user which is more than enough for most businesses.
Collaborative working - OneDrive for Business enables real-time collaboration on documents which promotes teamwork and productivity.
Integration - OneDrive for Business integrates well with other Microsoft tools such as SharePoint, Microsoft Teams, and Office 365.
Interface complexity - The OneDrive for Business interface can be complex and cluttered, which can be overwhelming for some users.
Cost - While Microsoft does offer a standalone OneDrive for Business plan, it can be somewhat expensive for small businesses.
Limited online features - OneDrive for Business lacks some of the more advanced online features found in other file-sharing and storage applications.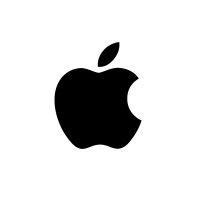 Product Description
Sign in to iCloud to access your photos, videos, documents, notes, contacts, and more. Use your Apple ID or create a new account to start using Apple services.
Pros and Cons
The Apple Store offers up to $630 in credit towards the purchase of a new iPhone when you trade in an eligible device, making it a great option for those looking to upgrade.
The Apple ecosystem offers a seamless experience between devices, allowing for easy integration and synchronization.
Apple products are known for their sleek and modern design, making them a popular choice for those who value aesthetics.
Apple products tend to be more expensive than their competitors, which could be a drawback for those on a budget.
The Apple ecosystem can be limiting for those who prefer to use non-Apple devices or software.
Some users have reported compatibility issues with older Apple devices when it comes to software updates and compatibility with newer products.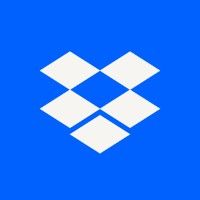 Product Description
Dropbox helps you simplify your workflow. So you can spend more time in your flow.
Pros and Cons
Dropbox allows users to store all their files in one place, including large files up to 2 TB each.
Dropbox offers a range of products, including eSignatures, document sharing, and backup services.
Dropbox has a high level of security, with 2/3 of surveyed users reporting that Dropbox keeps their files more secure.
Dropbox's pricing plans can be expensive, particularly for businesses and teams.
There have been concerns in the past about Dropbox's data privacy policies.
Dropbox's user interface can be difficult to navigate for some users.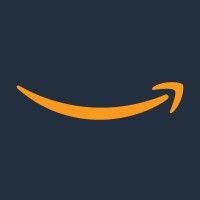 Product Description
Welcome to the THANKSBLOCK CHAIN... Introducing the world's first ultra-sustainable hackable gift kit! REPACKAGE - RESHARE - REPEAT //unbox.CREATIVITY
Pros and Cons
Ample cloud storage space.
Easy and convenient access to files and photos from anywhere.
Integration with Amazon Prime membership for additional benefits.
Limited sharing options with non-Amazon Drive users.
No automatic backup for external hard drives.
Slow upload and download speeds for large files.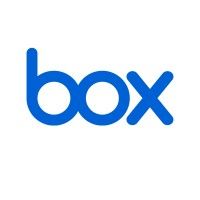 Product Description
Box empowers your teams by making it easy to work with people inside and outside your organization, protect your valuable content, and connect all your apps.
Pros and Cons
Advanced security controls, intelligent threat detection, and complete information governance for protecting sensitive files.
Natively integrated e-signatures included in Box plan to power business processes.
A single, secure platform for all content with more than 1,500 seamless integrations mean teams can work the way they want without sacrificing security or manageability.
Some users might find the user interface complicated to navigate.
The pricing might be steep for small businesses or individuals.
Depending on the internet speed, uploading and downloading large files can take some time.
Product Description
See why 17,000+ businesses use Egnyte's software and APIs to manage, secure, and govern their cloud content. Sign up for a demo today!
Pros and Cons
Provides secure and seamless file management for businesses.
Offers a variety of solutions for various industries, including life sciences and financial services.
Helps enterprises comply with data privacy management and cybersecurity requirements.
No information is provided regarding pricing plans.
Some solutions, such as the Life Sciences Data and Document Management, may not be relevant or useful to all businesses.
The platform's effectiveness may depend on the size and needs of a company, which could limit its scalability.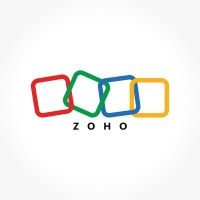 Product Description
Zoho WorkDrive is a content collaboration platform designed for teams to store, share, manage, and work together on files of any size
Pros and Cons
Zoho WorkDrive offers a secure, shared workspace for teams to collaborate and manage files seamlessly.
The pricing scales with the business, offering flexible options for teams of different sizes.
Zoho WorkDrive meets industry-specific compliance standards, ensuring that data is protected and secure.
The upload limit for files is limited, which might be problematic for teams working with large files.
The availability of the desktop app depends on the operating system, which might be a limitation for some users.
The availability of customer support is limited to specific hours and might not be immediate in case of urgent queries.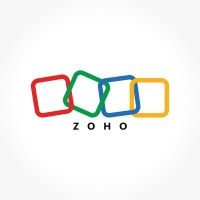 Product Description
Pros and Cons
Provides a shared workspace for teams to collaborate on projects.
Offers customizable reports to help administrators better understand their team's usage of the platform.
Zoho WorkDrive meets industry-specific compliance standards for data security.
The pricing is based on a per user per month model, which could become expensive for larger teams.
The free plan has a limited file upload size of 1 GB, which could be problematic for larger files.
Some users have reported issues with syncing files offline.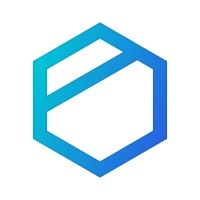 Product Description
Share files securely with anyone using encrypted cloud storage. Get the highest standard of data security in the cloud.
Pros and Cons
End-to-end encryption ensures maximum security for stored and shared files.
Tresorit offers a range of secure collaboration tools, such as email encryption and eSignatures.
The platform is compliant with a variety of data protection regulations, making it a good option for businesses in regulated industries.
Tresorit is a premium tool, with higher pricing than some competitors.
The platform does not offer as many integrations with third-party tools as some other cloud storage providers.
The focus on security may result in a less user-friendly experience for some users who prioritize ease of use over maximum security.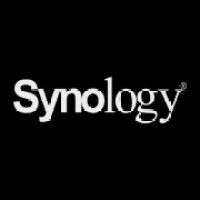 Product Description
Whether for work or play, Synology offers a wide range of network-attached storage (NAS) choices for every occasion. Compare specifications below and find the right model for you.
Pros and Cons
High performance storage solutions for businesses of all sizes and needs.
Versatile private cloud storage options with the ability to scale up to 300 drive bays.
Many options available, allowing for customization and flexibility based on individual needs and preferences.
Some options may be too expensive for smaller businesses or individuals.
Can be complicated for those without technical expertise to set up and utilize.
May require additional hardware or software to work effectively in certain environments. Product Description
Convert PDFs into online flipbooks with FlippingBook digital publishing tool. Brand your flipbook, share it with clients, track stats, and more.
Pros and Cons
Interactive flipbooks with custom branding and videos engage the audience.
Content can be protected from downloading and sharing.
Lead generation and sales tracking with built-in stats improve marketing.
FlippingBook Online is a web-based service, so internet connectivity is necessary.
The pricing for the FlippingBook Publisher Desktop version for Windows is not mentioned.
The product is not suitable for Mac OS users. Product Description
FileCloud is an enterprise file sharing, sync and backup solution that offers private, public and hybrid cloud content services.
Pros and Cons
FileCloud offers various features such as content collaboration, productivity, security, protection, data compliance, workflow automation, data governance, etc.
It supports hybrid cloud and server synchronization that enables file servers to be utilized in the cloud.
FileCloud complies with various regulations such as HIPAA, GDPR, ITAR, CMMC, NIST, etc. making it a safe and secure platform for sensitive data storage.
FileCloud may not be suitable for small businesses or individuals as it is aimed towards larger organizations.
Some features may require technical expertise to use efficiently.
There could be a learning curve for users who are new to the platform.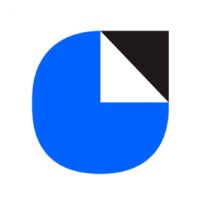 Product Description
Try our secure document sharing platform for free. Instantly know when documents are opened & what pages are read. Easy-to-use eSignatures.
Pros and Cons
Real-time analytics: DocSend provides real-time analytics of shared documents, giving users insight into who is accessing the documents and for how long.
Secure document sharing: With DocSend, users can securely share their documents with real-time control and insights, without worrying about attachments getting lost or being accessed by unauthorized users.
One-click NDA: DocSend makes it easy for users to protect their confidential information by offering a one-click NDA option.
Limited integrations: Although DocSend offers integrations, there are only a limited number of integrations available at the moment.
Limited features for non-fundraising industries: The platform seems to be heavily focused on fundraising and has limited features specifically designed for other industries.
Pricing: DocSend comes with a subscription model, which might be expensive for some users, particularly those who require only basic features.
Missing a tool?
List it here

->
Frequently asked
questions
The best cloud content collaboration software depends on your specific requirements. Popular options include Google Drive, Dropbox, and Microsoft OneDrive. Consider factors such as storage capacity, accessibility, collaboration features, and security to choose the software that aligns with your needs.
Cloud content collaboration software brings numerous benefits such as easy file sharing, real-time collaboration, version control, team communication, access from anywhere, and data security. It allows teams to work together efficiently, improve productivity, streamline communication, reduce errors, and enhance collaboration.
The common use of cloud content collaboration software is to allow multiple users to work on documents, spreadsheets, and other files simultaneously. It enables businesses to work more efficiently, reduce errors and version conflicts, track progress, and share information securely. It also provides features for file storage, access control, and version history to enhance collaboration and productivity.
When choosing cloud content collaboration software, consider features like real-time collaboration, version history, file sharing, task management, integration options, security measures, user permissions, mobile accessibility, and customer support. These features will help you effectively collaborate and manage content with your team remotely.
Cloud content collaboration software is used across multiple industries such as healthcare, education, finance, technology, and more. It offers businesses the ability to share data, files, and work collaboratively on projects in real time, regardless of their location.
The cost of cloud content collaboration software varies based on features, provider, and storage capacity. It can range from free plans with limited storage to monthly subscriptions starting at $10 to $50 per user or more, depending on the level of service required.
Yes, there are free cloud content collaboration software tools available. Some popular options include Google Drive, Dropbox, and OneDrive. These free plans often have limitations on storage, users, and features. However, they can be a good starting point for small teams or individuals with basic collaboration needs.
Cloud content collaboration software is designed to be user-friendly, requiring minimal technical expertise. They offer intuitive interfaces and basic computer skills are generally enough to get started. However, advanced features or integrations with other tools may require some technical knowledge or assistance from support resources.
How to use this page to find the right software
Identify your needs and requirements from the software. Consider factors like functionality, features, platform compatibility, budget, and any specific industry or personal preferences.
Based on your needs, prioritize the features or functionalities that are essential for your software.
Explore the website link of each software to gather more detailed information about it.
Modernize your operations with interactivity
📈 Automate bills, usage reports, and notifications with the journey feature
⚡ Enable people to raise issues inside the emails using forms
✉️ Use APIs to trigger and send notification and reminder emails
Early stage startup? These tools might help you
Better emails. less work.
super growth.