Best Email Archiving Software in 2023
Are you looking for an Email Archiving Software for your business? You have come to the right page. This guide will help you discover the best Email Archiving Software of 2023 and along with a deep dive into their features, pricing, rating, etc.
What is Email Archiving Software?
Email archiving software is a tool that enables organizations to store, search, and retrieve email data. It helps to meet legal, regulatory, and compliance requirements by preserving email records in a tamper-proof manner. These tools automatically capture and index messages, attachments, and metadata and provide advanced search capabilities to quickly locate required information. They also offer secure and scalable storage options for email archiving and help to reduce storage costs by removing duplicate emails and attachments. Email archiving software is a crucial tool for businesses that want to ensure secure and compliant email management.
How Email Archiving Software work or function?
Email archiving software works by systematically collecting and storing email correspondence and attachments in a secure and easily accessible location. This enables businesses to comply with regulatory requirements, manage litigation risks, and protect intellectual property. The software enables quick and efficient retrieval of emails, saving businesses time, money, and valuable resources. It also helps in organizing and managing email data, including the ability to categorize, search, and apply retention policies.
Benefits of Email Archiving Software?
Benefits of email archiving software:
Helps maintain regulatory compliance and legal requirements
Protects against data loss and ensures business continuity
Improves email management and organization
Enables faster search and retrieval of emails for eDiscovery purposes
How we curated this list
We conducted extensive research to identify a wide range of software options within each category. This involved exploring online resources, industry publications, software directories, and user reviews. Please note that the pricing and features mentioned here are subject to change. We recommend you to visit the product website for the latest information before making a decision.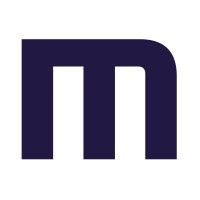 #1
Mimecast Mailbox Continuity
Product Description
Mimecast cloud cybersecurity services for email, data, and web protects critical communications, people and data. Work protected. Learn more.
Pros and Cons
Mimecast offers world-class efficacy in email security and resilience with total deployment flexibility.
The product boasts award-winning training for employees to improve security awareness and user behavior, while also performing real-life phish testing.
Mimecast's data retention and compliance tools provide industry-leading archiving and rapid data restoration for efficient e-Discovery.
The passage does not mention the product's pricing or exact features, leaving readers uncertain of its full capabilities or cost.
It is unclear whether Mimecast's solutions are suitable for small businesses or if they are primarily geared towards enterprise-level corporations.
The passage focuses more on the company and its various solutions, rather than elaborating on the product's specific features and benefits.
#2
Micro Focus Enterprise Messaging
Product Description
Enterprise Messaging delivers secure collaboration and archiving across email, messaging, scheduling, contact and task management. It archives all messaging data into a unified, searchable archive for reliable disaster recovery.
Pros and Cons
OpenText™ Enterprise Messaging is a complete solution that delivers secure email, social collaboration, secure file sharing, and archiving in one package.
It archives all messaging data into a unified, searchable archive for compliance and eDiscovery purposes.
Enterprise Messaging platform allows for real-time communication and collaboration between team members, increasing productivity and facilitating quicker decision-making.
The user may experience difficulty in finding specific features in the application as there are multiple products in the list.
The pricing information is not provided, which may be a disadvantage for potential customers looking for affordability.
The platform may not be suitable for all types of conversations as it primarily focuses on informal communication.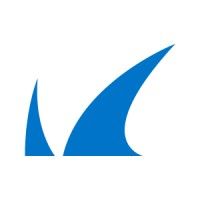 #3
Barracuda PST Enterprise
Product Description
Barracuda Networks is the worldwide leader in Security, Application Delivery and Data Protection Solutions.
Pros and Cons
Barracuda SecureEdge provides enterprise-grade SASE (Secure Access Service Edge) for businesses, offering comprehensive data security and protection against various threats such as phishing, malware, and advanced threats.
The product offers various solutions for email protection, application protection, network security, and data protection, with different use cases and deployment options, allowing businesses to choose the one that best suits their needs.
Barracuda SecureEdge provides free trials, support, and training, making it easy for businesses to try and implement the product.
There is no information on pricing, making it difficult for businesses to evaluate the cost-effectiveness of the product.
The product may be too complex and require technical expertise to set up and use effectively, which may be a challenge for small businesses or those with limited IT resources.
Although Barracuda SecureEdge offers solutions for various industries such as healthcare, retail, and education, it is unclear how well the product addresses specific needs and regulations of these industries.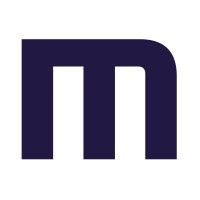 Product Description
Mimecast Cloud Archive is a highly secure and scalable solution that cuts the cost and complexity of managing email archives. Learn more.
Pros and Cons
Mimecast Cloud Archive provides a highly secure and scalable solution for email archiving that simplifies the tasks of email retention, e-discovery, and compliance.
The solution is built on a resilient cloud architecture, ensuring that email data is always available, always replicated, and always safe.
Rapid data ingestion from legacy archives, advanced e-discovery, and seamless legacy archive integration features enhance productivity and support compliance & supervision needs.
The cost of Mimecast Cloud Archive may be a concern for small businesses with limited budgets.
Although the solution is built on a resilient cloud architecture, it still faces the risk of cybersecurity threats that can compromise email data.
Mimecast Cloud Archive may require some technical expertise for proper data migration and integration, which can be challenging for businesses without IT support.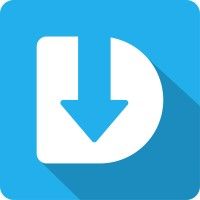 #5
Dropsuite Email Backup and Archiving
Product Description
Protect your business data with Dropsuite's secure cloud backup and archiving solutions for Microsoft 365, Google Workspace, Quickbooks Online, website, and email.
Pros and Cons
Dropsuite offers backup solutions for various platforms including Microsoft 365, Google Workspace, and QuickBooks Online, making it a comprehensive option for businesses.
The platform provides compliance solutions, including email archiving and GDPR Responder, to ensure adherence to regulatory mandates.
Dropsuite's backup products also offer Ransomware Protection to protect businesses from cyber-attacks and data loss.
The pricing for Dropsuite's services is not mentioned, which could be a potential drawback for businesses looking for affordable solutions.
Though the platform claims to offer intuitive and powerful features, it may require some technical expertise to set up and integrate with existing systems.
Dropsuite's website lacks detailed information about its products, making it difficult for potential customers to understand its offerings.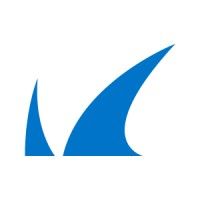 #6
Barracuda Message Archiver
Product Description
Barracuda Networks is the worldwide leader in Security, Application Delivery and Data Protection Solutions.
Pros and Cons
Complete protection against all 13 email threat types and provides data protection for Microsoft 365.
Offers a collection of solutions, including email protection, application protection, network security, and data protection.
Provides flexible deployment options as it is available as a physical appliance, virtual solution, and cloud-based service.
No pricing information provided in the passage, which may make it difficult to determine if the product fits within budget.
The passage is very technical, which may make it challenging for non-technical individuals to understand what the product does.
The specific features and benefits of the product are not elaborated upon in the passage, making it hard to determine if it meets specific requirements. Product Description
Easily take a full backup of your Gmail account with the Gmail Backup Tool. Download all mailbox items to your PC for safekeeping and peace of mind.
Pros and Cons
The product offers a one-click solution for doing backups of your Gmail account.
The code of the software is open source and available for those interested.
The product allows users to specify the date range for restoring emails.
The product only supports [a-zA-Z0-9] characters in labels, which can be a limitation for some users.
Users with non-ASCII characters in their labels may have difficulty using the product.
The product may have some stability issues due to frequent updates and changes to its core.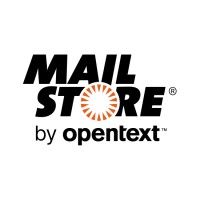 Product Description
MailStore Server is the leading Software Solution for Email Archiving, Email Management and Email Retention made for SMB. Free 30-Day-Trial.
Pros and Cons
MailStore Server is a reliable and low-maintenance email archiving software that creates 1:1 copies of all emails in a central email archive.
Users can access the archive using Microsoft Outlook, MailStore Web Access, or mobile devices such as tablets or smartphones and search through them quickly.
MailStore Server offers fast full-text searching for emails and all types of file attachments, flexible archiving, and supports almost all email systems and archiving methods.
Microsoft Exchange Server 2003 and 2007 are no longer maintained by Microsoft. Therefore, MailStore only provides limited technical support for the compatibility issue.
MailStore Server uses state-of-the-art encryption to protect the archived data from tampering, but some users might find it excessive or unnecessary for their needs.
The pricing for MailStore Server starts at $229, which may be too expensive for some small businesses or private users.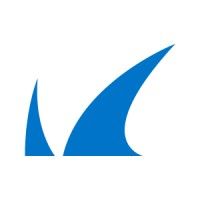 #9
Barracuda Email Gateway Defense (formerly Barracuda Essentials)
Product Description
Barracuda Networks is the worldwide leader in Security, Application Delivery and Data Protection Solutions.
Pros and Cons
Complete security that stops all 13 email threat types and protects Microsoft 365 data.
Protects all web apps and APIs with one comprehensive platform.
Offers a range of deployment options to suit all needs, such as on-premises or SaaS.
No pricing information available on the product page.
Limited information on technical specifications and setup requirements.
Could be overwhelming for small businesses who don't require enterprise-grade security solutions.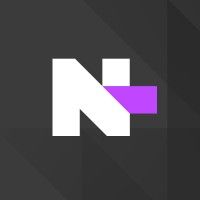 Product Description
N-able Mail Assure offers MSPs AI-driven email security with close to 100% filtering accuracy. Mail Assure also provides continuous uptime and email archiving.
Pros and Cons
N-able Mail Assure blocks more than two billion spam messages monthly using machine learning and other filtering technologies.
N-able Mail Assure detects phishing and protects in real-time with collective threat intelligence and machine learning.
N-able Mail Assure offers 24/7 email continuity and encrypted, long-term email archiving with unlimited storage.
The pricing of N-able Mail Assure is not mentioned in the provided information.
Information about the setup and configuration process is not provided clearly.
The features of N-able Mail Assure are aligned to business needs, not individual needs. Product Description
SysTools - Simplifying Technology. A Digital Technology Company. Global Leader and Trusted by Millions of users for 250+ Products in the range of Consumer Data Care and Data Safety.
Pros and Cons
Offers a wide range of services including data migration, data forensics, and data center management.
Has expertise in digital forensic services for law enforcement agencies and commercial organizations.
Provides customized solutions to help clients migrate data from one platform to another efficiently and securely.
No information on pricing or cost of services provided.
No information on customer support channels or response times.
Limited information on the company's history and background. #12
Jatheon Enterprise Data Archiving Solution
Product Description
Best on-premise and cloud data archiving solutions with 24/7 monitoring and support. Email, social media, IM and text message archiving.
Pros and Cons
The product offers both on-premise and cloud archiving options, which allows for flexibility and customization.
Jatheon supports various industries, including education, healthcare, finance and government, and offers solutions for email, social media, WhatsApp, and mobile archiving.
The product provides compliance and ediscovery solutions, including automated retention policies and legal holds, to ensure regulatory compliance.
Pricing information is not readily available on the website and would require contacting the sales team.
The product focuses heavily on compliance features, which may not be necessary for all businesses or industries.
Some of the product features, such as social media archiving, may require additional licenses or integrations.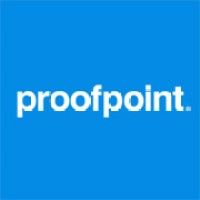 #13
Proofpoint Essentials for Small Business
Product Description
Pros and Cons
The Aegis Threat Protection Platform can defend against a variety of threats, including BEC, phishing, ransomware, and supply chain threats.
The Identity Threat Defense Platform can detect and remediate identity threats in real time.
The Intelligent Compliance Platform can control costs and improve data visibility to ensure compliance.
The passage does not provide information about the pricing of these products.
The specific features of each product are not detailed.
The passage does not indicate whether these products are suitable for small businesses or only for larger corporations. #14
Zix Information Archiving
Product Description
Zix is an enterprise solution for email encryption, threat protection and email archiving. We help businesses with productivity, security, and compliance.
Pros and Cons
Zix offers comprehensive email security solutions to protect businesses from cyber threats, including email encryption, email threat protection, and secure file share.
The company caters to various industries, such as finance, healthcare, government, and legal, to ensure that their email communications are secure and comply with industry and government regulations.
Zix's products are supported by 24/7 customer support and a resource center that provides useful documentation, FAQs, and alerts to help customers stay informed about emerging cyber threats.
The passage does not provide specific details about each product's features, pricing, and availability.
Although Zix claims to offer a simplified purchasing experience with its New Commerce Experience, potential customers may still find it challenging to navigate their website and select the right product that fits their needs and budget.
Zix's products focus solely on email security and protection and may not offer a comprehensive suite of cybersecurity solutions that some businesses may need. Product Description
Guarantee Email Compliance With MailMeter. Reduce Risk & Accelerate Discovery, FOIA & DSAR Request Easily & Effectively. Full Email Archiving Solution
Pros and Cons
MailMeter is recognized as one of the leading email archiving solutions worldwide for both Cloud and On-Premise email platforms to provide management, eDiscovery, retention, and automation that is not available in Email.
The email archiving solution gives you the ability to narrow the scope of your search across email using clearly defined criteria.
MailMeter empowers you to easily reduce email risk, detect and respond in real-time to threats, and prove regulatory compliance.
Office 365 eDiscovery and compliance require complex planning and implementation, with slow and sampled search results that are difficult to review, retrieve, and export.
Email licenses can be very expensive, especially when over or mis-licensed.
The growing amount of data in organizations has made it increasingly difficult to find and retain important files.
Missing a tool?
List it here

->
Frequently asked
questions
The best email archiving software depends on your specific needs. Popular options include MailStore, GFI Archiver, and Sonasoft. Consider features, pricing, scalability, and integration capabilities to find the software that aligns with your archiving requirements.
Email archiving software offers benefits such as legal compliance, data retention, disaster recovery, and improved storage management. It helps businesses avoid legal risks, retrieve lost or corrupted data, ensure company-wide data preservation, and enhance IT systems performance.
The common use of email archiving software is to securely store and manage email data for compliance and legal reasons. It helps businesses to ensure data integrity, retrieval, and protection, improve productivity, and reduce storage costs. It also provides e-discovery, search, and retrieval features to simplify legal and regulatory audits.
When choosing email archiving software, consider features like compliance with industry regulations, secure storage and retrieval, search and e-discovery capabilities, data backup and recovery, scalability, integration options, and customer support. These features will ensure the safe and efficient management of your email archives.
Email archiving software is utilized in industries that need to store and manage large volumes of emails for future reference and legal compliance. This includes sectors such as finance, healthcare, legal, government, and education.
The cost of email archiving software varies based on factors like features, provider, and storage capacity. It can range from free plans with limited storage to monthly subscriptions starting at $5 to $20 per user or more, depending on the scale and level of service required.
Yes, there are free email archiving software tools available. Some popular options include MailStore Home, Systools Outlook PST Viewer, and WizBrother Save Emails to PDF. These free tools have limitations on features and storage space. However, they can be useful for small businesses or individuals who want to easily archive and access their emails.
Email archiving software generally requires a moderate level of technical expertise. While many providers offer user-friendly interfaces, some technical knowledge may be necessary for setup and configuration. Additionally, advanced search and retrieval may require more technical skills, and support resources should be available if needed.
How to use this page to find the right software
Identify your needs and requirements from the software. Consider factors like functionality, features, platform compatibility, budget, and any specific industry or personal preferences.
Based on your needs, prioritize the features or functionalities that are essential for your software.
Explore the website link of each software to gather more detailed information about it.
Modernize your operations with interactivity
📈 Automate bills, usage reports, and notifications with the journey feature
⚡ Enable people to raise issues inside the emails using forms
✉️ Use APIs to trigger and send notification and reminder emails
Early stage startup? These tools might help you
Better emails. less work.
super growth.