Best Document Scanning Software in 2023
Are you looking for a Document Scanning Software for your business? You have come to the right page. This guide will help you discover the best Document Scanning Software of 2023 and along with a deep dive into their features, pricing, rating, etc.
What is Document Scanning Software?
Document scanning software refers to computer programs designed to convert physical documents into digital files. These tools often include features to improve image quality and support for batch scanning. Document scanning software is commonly used by businesses and organizations to digitize physical records and archive them electronically, making them easier to manage and access. This software can also streamline document processing workflows, reducing manual labor and optimizing storage space.
How Document Scanning Software work or function?
Document scanning software is a digital tool that scans and converts paper documents into editable, searchable files. It uses Optical Character Recognition (OCR) technology to recognize text, images, and data on the scanned document. The software also allows for the organization and management of documents, making it easier to store and access important information. With document scanning software, businesses can significantly reduce the amount of paper clutter in their offices and improve their overall efficiency and productivity.
Benefits of Document Scanning Software?
Benefits of document scanning software:
Reduces paper clutter and saves office space.
Increases productivity by making document management easier.
Provides better security by enabling password protection and access controls.
Enables easy sharing of documents amongst teams and departments.
Saves time by enabling the digitization of multiple documents at once.
Provides backup in case of damage or loss of physical documents.
Reduces cost as there is no need for paper and printer toner expenses.
How we curated this list
We conducted extensive research to identify a wide range of software options within each category. This involved exploring online resources, industry publications, software directories, and user reviews. Please note that the pricing and features mentioned here are subject to change. We recommend you to visit the product website for the latest information before making a decision.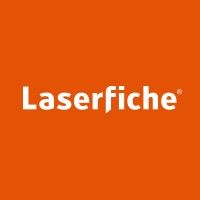 Product Description
Laserfiche is the leading SaaS provider of enterprise content management (ECM) and business process automation. Through powerful workflows, electronic forms, document management and analytics, the Laserfiche® platform accelerates how business gets done.
Pros and Cons
Automated workflows and business processes can increase productivity and efficiency.
Low-code design means that anyone in the organization can create automated workflows without IT skills.
Laserfiche offers a central, cloud-based document management system that allows for secure collaboration and easy access to records.
The level of automation may not suit all businesses or their processes.
Depending on the size of the organization, the cost of implementation may be high.
It may take some time for the organization to adapt to the new system and for employees to learn how to use it effectively.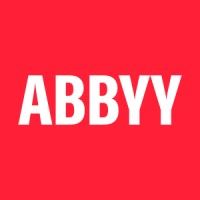 #2
FineReader PDF for Windows and Mac
Product Description
ABBYY は、企業がビジネスプロセスを完全に把握し、AI、NLP、OCR などのプラットフォームを用いたデジタル変革をより素早く実現するためのサポートを行っています。
Pros and Cons
ABBYY Expert Talks provides solutions for various industries like financial services, healthcare, insurance, etc.
The product offers intelligent automation for true visibility into processes via the Vantage platform.
The product offers pre-trained skills and other assets via the marketplace for enhancing applications with OCR, ICR, and PDF conversion functions.
There is no information on the pricing or the cost of the product.
The information provided in the passage is vague and lacks specific details about the features of the product.
It is not clear whether ABBYY Expert Talks is a standalone product or part of a larger suite of products.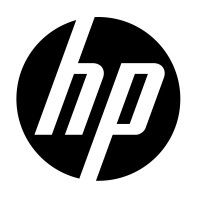 Product Description
Získejte více informací o tiskárnách, noteboocích, stolních počítačích a dalších zařízeních HP na oficiálních webových stránkách HP®
Pros and Cons
The company offers a wide range of products, ranging from PCs and laptops to printers and accessories, giving customers a one-stop-shop for all their tech needs.
The HP+ smart printing system and Instant Ink features help customers save money and hassle on ink purchases and always ensure they have enough ink for their printing needs.
The company has a focus on sustainability, providing products such as the molded fiber workforce solutions and sustainable impact construction layout robots.
The website may be overwhelming for customers who are not sure what they are looking for and may find it difficult to navigate through the different product categories.
The website lacks information on product specifications, features, and pricing, which can make it difficult for customers to make informed decisions.
Some products may be too expensive for budget-conscious customers who are looking for more affordable options.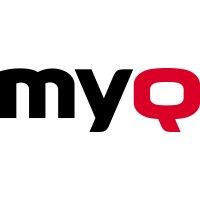 Product Description
MyQ is an easy-to-use printing management software that brings printers under control, cuts printing costs & is eco-friendly by reducing unnecessary waste.
Pros and Cons
Offers cloud-based print and scan solutions that increase availability and flexibility of documents.
Provides tools for remote and mobile document handling.
Offers centralized administration of diverse printer fleets.
No mention of pricing or cost of products.
No information about compatibility with specific operating systems or devices.
Limited information on any potential limitations or downsides to using MyQ's solutions.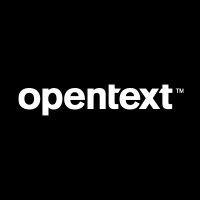 #5
OpenText Capture Center
Product Description
OpenText Business Network Cloud solutions connect data with people, systems and things through a secure cloud platform.
Pros and Cons
OpenText offers a range of products for different industries and business needs.
OpenText's Cloud Editions provide capabilities for managing content, building global supply chains, creating customer experiences, and ensuring cybersecurity.
OpenText has been trusted by industry leaders to provide information management solutions and services, as evidenced by their success stories.
There is little information provided about the pricing of OpenText's products and services.
The passage does not provide detailed information about the features and capabilities of OpenText's products, making it difficult to assess their suitability for specific business needs.
The passage does not mention whether OpenText provides customer support or training for their products and services. Product Description
Pocket Scanner transforms your iPad or iPhone into a portable document scanner. Streamline document management with the ability to create JPEG scans, add captions and texts to photos, and even convert files.
Pros and Cons
Portable: Can be carried anywhere easily.
Quick: Scans documents quickly without the need for a bulky scanner.
Saves Space: Occupies less space when compared to traditional scanners.
Limited Pages: Cannot scan larger documents or books.
Low Resolution: May not be able to scan high-resolution images.
Battery Life: Needs to be charged periodically and may be an issue for longer scanning sessions. Product Description
oFileRoom simplifies record keeping and enhances security while streamlining workflow for maximum efficiency. Say goodbye to the hassle of maintaining physical documents and hello to the convenience of digital storage with GoFileRoom.
Pros and Cons
Efficient document management system with easy sharing and collaboration among team members.
Automated workflow and secure file storage ensures streamlined processes and reduced errors.
Customizable dashboards and advanced reporting features allow for better visibility and analysis of document activities.
Costly subscription plans might not be feasible for small businesses or individual users.
Steep learning curve might require some training and support for new users.
Limited integrations with other software tools might pose challenges for seamless workflows.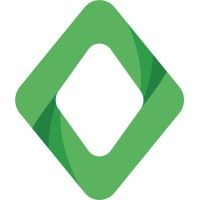 Product Description
Pairsoft's AP automation, procurement, and document management solutions unlock the full potential of your ERP. Learn how our software can help your organization.
Pros and Cons
PairSoft offers a range of solutions for AP automation, procurement, document management, fundraising automation, analytics and reporting, payments, and more.
The software integrates with popular ERP systems such as Microsoft Dynamics, NetSuite, and Sage Intacct, making it suitable for mid-size and enterprise businesses.
PairSoft claims that its solutions can help organizations achieve more efficient document filing and retrieval, 70% faster approvals, and $62,000 annual savings in employee time.
PairSoft's pricing is not mentioned, which could be a concern for organizations with limited budgets.
Although the software is geared towards healthcare, higher education, and nonprofit sectors, its applicability to other industries is unclear.
There is no information on the level of training and support services offered by PairSoft, which could affect user adoption and satisfaction.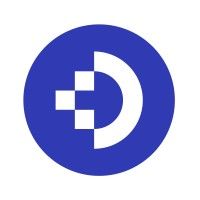 Product Description
DocuWare is a leading provider of document management software & solutions. Improve your document processing today with workflow automation software.
Pros and Cons
DocuWare provides digital document management and automated workflows to organizations of any size and across all major industries from manufacturing and retail to healthcare and government.
DocuWare is perfect for distributed and remote teams that need to operate at full productivity.
DocuWare provides cloud document management solutions and workflow automation software that enables you to digitize, secure and work with business documents, then optimize the processes that power the core of your business.
It may take time to transition to a paperless system, which can initially be disruptive.
There may be a learning curve for team members who are not familiar with digital document management and automation.
The cost of implementing and maintaining a digital system may be higher than traditional paper-based processes.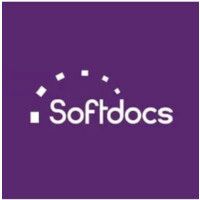 Product Description
For 20 years, Softdocs has been developing education-focused ECM solutions to meet the needs of higher education institutions and school districts. Providing document management, electronic forms, workflow and print customization, our solutions reduce paper-based processes to help increase operational efficiencies.
Pros and Cons
Softdocs provides a cloud-based ECM solution, which frees up staff to focus on process automation, giving the organization a competitive advantage.
Their eForms and workflow solutions help organizations to tie together third-party payment processing vendors with the registration process, simplifying the collection of electronic payments.
Softdocs is the only education-focused provider of process automation and document management services, enabling schools to modernize campus operations and drive institutional success.
Softdocs may not be suitable for organizations outside the education industry, as they focus exclusively on providing document management and process automation services to schools.
Their services may not be affordable for small organizations, as they cater to larger institutions that require complex solutions.
Softdocs may face intense competition from larger software companies providing similar services, who have more extensive resources to invest in their products and services. Product Description
PaperScan Scanner Software simplifies document acquisition by offering powerful TWAIN and WIA scanning capabilities with an OCR engine. Our software is designed to make scanning effortless for everyone with intuitive features that enhance user experience.
Pros and Cons
OVHcloud provides a domain creation service that allows users to quickly and easily register their domain.
The company offers various hosting solutions, including web hosting, virtual private servers, and dedicated servers, allowing users to choose the one that best suits their needs.
OVHcloud provides a web control panel and a list of frequently asked questions to help users manage their domain and hosting solutions.
The passage does not mention the pricing of OVHcloud's services, so it is unclear how affordable they are.
There is no information on the quality of OVHcloud's hosting solutions or their performance, which may be important factors for users.
The passage does not provide any information on OVHcloud's customer support or its availability, which could be a concern for users who require assistance. Product Description
Image to PDF Converter transforms pictures into scanned PDFs for easy storage and sharing.
Pros and Cons
Scandoc is a user-friendly software that simplifies the scanning process by allowing users to take pictures of documents.
The software comes with useful features such as document management, optical character recognition, and document sharing.
Scandoc is cost-effective and can be accessed from anywhere without the need for special equipment.
Scandoc requires a stable internet connection for optimal performance, which may pose challenges in areas with limited connectivity.
The software lacks advanced editing tools that can be useful in document modification.
Scandoc may not be suitable for complex scanning tasks that require high precision and accuracy. Product Description
Pros and Cons
Provides a one-stop platform for intelligent text processing and data services.
Offers a variety of products for different industries, such as banks, insurance, and government.
Provides customized services based on the specific needs of individual companies.
No clear indication of pricing on the website.
Limited information on the technical details of the products offered.
Limited language support for the scene intelligent text recognition engine, with only 200+ languages supported. Product Description
Scanner Go - a free pdf scanner application. We makes it easy to convert and edit all your PDF files. Now scan, convert, edit & share documents hassle-free.
Pros and Cons
Quick scanning and conversion in just seconds.
One-tap scanning makes digitizing easy.
Powerful OCR technology can extract text from PDFs and images and convert them to editable text formats.
Limited information on the compatibility and requirements of the app.
No information or reviews on the security and privacy measures of the app.
No information on whether the app is available in different languages. #15
Docufree Document Cloud
Product Description
Docufree provides comprehensive digital transformation services to help your company evolve into a data-driven enterprise.
Pros and Cons
Provides secure and easy access to all your important documents from anywhere, anytime.
Offers automated workflows for document routing and approval, simplifying complex document management processes.
Allows for collaboration with team members, clients, and vendors in real-time, increasing productivity and efficiency.
Limited storage space, which may not be suitable for larger businesses with extensive document archives.
Some features, such as API integrations, require additional fees.
The user interface may be overwhelming for new users, requiring a learning curve to navigate.
Missing a tool?
List it here

->
Frequently asked
questions
The best document scanning software depends on your specific needs and goals. Popular options include Adobe Acrobat, NAPS2, and VueScan. Evaluate features such as OCR, file formats, and batch processing, as well as pricing and compatibility with your hardware to find the software that aligns with your requirements.
Document scanning software offers benefits such as improved organization, increased accessibility, enhanced security, cost savings, and eco-friendliness. It allows businesses to digitize paper documents, making them easier to manage, store, and share, ultimately helping to streamline workflows and improve overall productivity.
The common use of document scanning software is to digitize physical documents into electronic formats, making them easier to organize, search, and share. It enables businesses to streamline workflows, reduce paper clutter, and increase productivity. It also provides features for image enhancement, text recognition, and file conversion to improve document quality and accessibility.
Consider features like scanning speed, image quality, OCR capabilities, file format support, batch scanning, automatic document feeder, ease of use, security, and customer support when choosing document scanning software. These features will help you efficiently scan, store, and manage your important documents.
Document scanning software is utilized across various industries, such as healthcare, finance, legal, education, government, and more. This flexible tool enables businesses of all sizes and sectors to improve their document management by converting paper documents into digital files, enhancing workflow efficiency and reducing storage costs.
The cost of document scanning software varies based on factors like features, provider, and usage frequency. It can range from free plans with limited features to monthly subscriptions starting at $10 to $500 or more, depending on the scale and level of service required.
Yes, there are free document scanning software tools available. Some popular options include Adobe Scan, CamScanner, and Microsoft Office Lens. These free tools often have limitations on features and storage, but can be a good option for occasional or basic scanning needs.
Document scanning software is generally designed to be user-friendly and requires minimal technical expertise. Basic computer skills and understanding of scanning concepts are generally enough to get started. However, advanced features or complex settings may require some technical knowledge or assistance from support resources.
How to use this page to find the right software
Identify your needs and requirements from the software. Consider factors like functionality, features, platform compatibility, budget, and any specific industry or personal preferences.
Based on your needs, prioritize the features or functionalities that are essential for your software.
Explore the website link of each software to gather more detailed information about it.
Modernize your operations with interactivity
📈 Automate bills, usage reports, and notifications with the journey feature
⚡ Enable people to raise issues inside the emails using forms
✉️ Use APIs to trigger and send notification and reminder emails
Early stage startup? These tools might help you
Better emails. less work.
super growth.