Best Enterprise Content Management Software in 2023
Are you looking for an Enterprise Content Management Software for your business? You have come to the right page. This guide will help you discover the best Enterprise Content Management Software of 2023 and along with a deep dive into their features, pricing, rating, etc.
What is Enterprise Content Management Software?
Enterprise content management (ECM) software enables organizations to manage and store their digital content seamlessly. It streamlines the documentation process by automating many functions and improving accessibility. By centralizing all organizational content, ECM also helps to ensure security and compliance with industry standards. This software encompasses document management, workflow automation, version control, and collaborative tools to optimize employee performance and communication. Overall, ECM is a crucial tool in today's business world, improving productivity, reducing costs, and ensuring compliance.
How Enterprise Content Management Software work or function?
Enterprise content management software helps organizations manage their information assets efficiently and effectively. It allows users to create, edit, store, and distribute digital content throughout the enterprise, providing seamless collaboration among team members. This software provides security features that protect data, as well as version control that ensures those who require access to valuable information get it in the most recent form. Additionally, it facilitates regulatory compliance through tracking of compliance policies and procedures. Overall, enterprise content management software streamlines workflows, reducing costs of managing information, and increasing productivity.
Benefits of Enterprise Content Management Software?
Benefits of enterprise content management software:
Streamlines processes and increases productivity by providing a centralized location for all digital assets.
Improves collaboration by allowing teams to work together on documents and track changes in real-time.
Enhances security and compliance with advanced access controls, audit trails, and encryption features.
Reduces storage costs by automating retention and disposal of digital data.
Boosts customer satisfaction and loyalty by enabling quick and easy access to relevant information.
How we curated this list
We conducted extensive research to identify a wide range of software options within each category. This involved exploring online resources, industry publications, software directories, and user reviews. Please note that the pricing and features mentioned here are subject to change. We recommend you to visit the product website for the latest information before making a decision.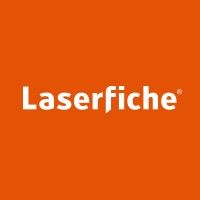 Product Description
Laserfiche is the leading SaaS provider of enterprise content management (ECM) and business process automation. Through powerful workflows, electronic forms, document management and analytics, the Laserfiche® platform accelerates how business gets done.
Pros and Cons
Laserfiche offers a wide range of solutions by industry, department, business need, and role.
Their low-code design allows anyone in the organization to create automated workflows without requiring IT skills.
They have a central, cloud-based document management system that ensures team collaboration and compliance.
There is no mention of a mobile app, which can limit accessibility and convenience for users.
There is no discussion on the cost of the product, which can be a concern for small businesses or those on a tight budget.
It is unclear if the product offers customization options beyond the pre-built processes available.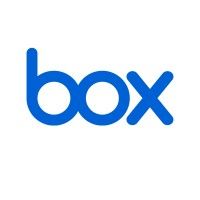 Product Description
Box empowers your teams by making it easy to work with people inside and outside your organization, protect your valuable content, and connect all your apps.
Pros and Cons
Box AI helps unlock the value of your content through new intelligence capabilities.
Box Sign provides natively integrated e-signatures allowing for a cost-effective way to power your business.
With over 1,500 seamless integrations, teams can work the way they want without sacrificing security or manageability.
There is no clear information on the pricing of the product.
It is not clear whether Box AI can integrate with third-party AI tools.
The product seems geared towards larger organizations and may not be as accessible or affordable for smaller businesses.
Product Description
Storyblok is the headless content management system that empowers developers and content teams to create better content experiences across any digital channel.
Pros and Cons
Storyblok is a cloud-native, headless CMS built to scale, allowing users to create content experiences without limits.
The visual editing experience allows for quicker content lifecycles and native collaboration workflows to publish content faster.
Storyblok works with any framework, giving users the freedom to choose the best fit for their project.
There is no mention of the pricing for Storyblok, making it difficult for users to determine whether it is an affordable option for their needs.
While the single-source content management allows for easier content organization, it may be overwhelming for some users to have all their content in one place.
Though Storyblok is a recognized CMS among consumers, it is not specified what type of support or customer service is provided to users.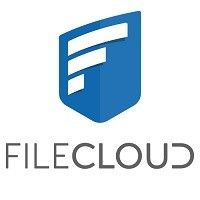 Product Description
FileCloud is an enterprise file sharing, sync and backup solution that offers private, public and hybrid cloud content services.
Pros and Cons
Flexible Infrastructure: The product supports on-premises, hybrid, or cloud service and can connect to multiple storage endpoints.
Encryption and Security: FileCloud provides anti-virus scanning, FIPS 140-2 validated security, Ransomware protection, Recaptcha integration, 2FA, SSO, and SIEM integration for cybersecurity.
Customization: The product offers advanced features like metadata, branding, your own domain, and custom workflows to automate business processes.
May Require Technical Expertise: Since the product supports different infrastructure types, it may require technical expertise to set up.
Pricing: Though it includes a free trial and various support plans, some customers may find the pricing may be higher than that of competitors.
Requires Compliance Knowledge: The product offers compliance support but customers should have a good compliance knowledge base or assistance from the company to understand compliance requirements.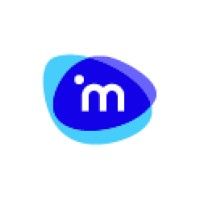 Product Description
The iManage knowledge work platform helps organizations to activate the knowledge that exists in their business content and communications. Find out more here.
Pros and Cons
ConnectLive 2023 is a virtual event that is open to all iManage customers, which means it is accessible to anyone who wishes to register.
The platform offers solutions for document and email management, work productivity, and security, which can potentially help businesses streamline their operations.
iManage has a community section which can be useful for customers to gain insights on how to best use their platform, and make connections with other professionals.
The passage is mainly promotional and does not provide specific details on the features and benefits of iManage's products and solutions.
There is no information on the cost of the products and services, which may not be feasible for small businesses or those with limited budgets.
The website appears to have a broken link or error (Error code: 404), which could be frustrating for potential customers trying to access iManage's resources.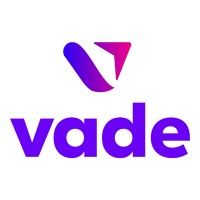 #6
NewgenONE Digital Transformation Platform
Product Description
Newgen is the leading provider of low code digital transformation platform with process automation, content services, and communication management capabilities.
Pros and Cons
NewgenONE is a unified digital transformation platform that offers a comprehensive range of capabilities including content services, process automation, communication management, low code application development, etc.
Successful enterprises globally rely on NewgenONE to develop and deploy complex and content-driven business applications on the cloud at speed and scale.
NewgenONE offers solutions for various industries, including healthcare payers, government organizations, financial institutions, insurance firms, and more.
It is not clear how user-friendly NewgenONE is, or how much training and support would be required to use this platform effectively.
There is no information available on the pricing or subscription plans of NewgenONE, making it difficult for potential customers to evaluate its affordability.
It is not clear whether NewgenONE can be integrated seamlessly with existing enterprise systems, or whether additional customization would be required.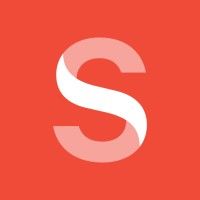 Product Description
Build remarkable experiences at scale. Sanity is a customizable solution that treats content as data to power your digital business.
Pros and Cons
Customizable editing interfaces that can be tailored to match the unique ways content drives your business.
Deeply customizable content workspaces allow for experimentation and execution of ideas faster.
The ability to reuse content optimized for any channel and collaborate in real-time to ship stories faster.
The pricing structure is not stated on the website.
The solution may be too complex for smaller businesses that may not require such a comprehensive approach to content management.
Some businesses may prefer a more traditional Content Management System (CMS) with a user-friendly graphical interface.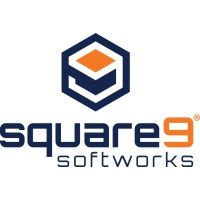 Product Description
Visit our website to get detailed guides & information on Capture API, Full Administration API Resources, Language Localization & REST API Resources.
Pros and Cons
Square 9 offers enterprise content management tools that can help businesses automate tedious tasks, save time, and focus more on growth and innovation.
Square 9's solutions provide disaster-ready, business continuity options that can help businesses maintain operations in the face of natural disasters.
Square 9 ensures data security by encrypting data in storage and transit and is SOC 1, 2, and HIPAA compliant.
The presentation doesn't mention the cost of Square 9's solutions, which may be a concern for businesses operating on tight budgets.
It is unclear whether Square 9's solutions are suitable for businesses of all sizes or if they are mostly geared towards larger enterprises.
The presentation doesn't provide much detail on how Square 9's products work, which may make it difficult for potential customers to understand if they are a good fit for their business.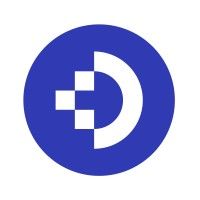 Product Description
DocuWare is a leading provider of document management software & solutions. Improve your document processing today with workflow automation software.
Pros and Cons
DocuWare helps organizations to optimize their business processes by providing a platform for digital transformation.
DocuWare offers various solutions for different industries, such as healthcare, manufacturing, and transportation.
DocuWare provides cloud-based deployment, making it flexible and accessible for businesses with remote teams.
DocuWare focuses more on document management and workflow automation, so it may not provide robust features for other business processes such as customer relationship management.
The platform may not be suitable for small businesses as it targets large enterprises with complex and high-volume workflows.
DocuWare's pricing may be expensive for some businesses, especially those with limited budgets.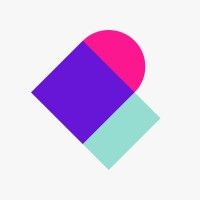 Product Description
Centralize, organize, and distribute your brand assets and digital content with the smartest, simplest Digital Asset Management platform on the planet.
Pros and Cons
Provides a centralized platform to manage and distribute digital assets, making it easier to stay in control of your content.
Offers a built-in library of licensed stock images, making it simple to source fresh material without worrying about compliance issues.
Provides insights and data on asset usage, trends, and needs to help improve brand consistency and asset value.
Pricing and affordability are not clearly stated in the passage and may vary based on individual needs.
It's targeted towards enterprise and business teams, so it may not be beneficial for individuals or small businesses.
The passage doesn't mention any specific security features or protocols for protecting sensitive digital assets. Product Description
MHC offers solutions for organizations looking to speed up their digital transformation goals. Automate document creation, capture, and communication distribution with confidence using MHC.
Pros and Cons
Accounts Payable Automation can reduce manual effort and increase efficiency.
The platform offers a range of solutions for document automation, enterprise label management, and customer communication management.
MHC Automation offers a comprehensive partner program and professional services to support its customers.
There is limited information about the pricing of MHC Automation's solutions.
Not all industries are listed as supported industries, which may limit the platform's usefulness for some businesses.
Some customers may prefer an on-premise solution instead of a cloud-based solution. Product Description
M-Files offers an innovative metadata-driven document management platform. M-Files gives midsize and enterprise businesses a leading edge.
Pros and Cons
M-Files is a metadata-driven document management platform which quickly helps in finding the right information, boosting productivity, and providing a substantial return on investment.
M-Files has been named as a Strong Performer in Forrester Wave's Content Platforms and is recognized for strong capabilities in metadata usage, secure external sharing, document management, and content generation.
M-Files provides industry-tailored solutions for manufacturing, energy, financial services, real estate, construction and engineering, accounting, tax, and audit, life sciences, and management consulting industries.
There are no clear pricing details included in the passage, making it difficult to assess the cost-effectiveness of M-Files.
There is no mention of the learning process or difficulties involved in adopting and implementing M-Files in an organization.
While M-Files provides integrations with several other applications, it is unclear if there are any limitations or compatibility issues with certain software or systems.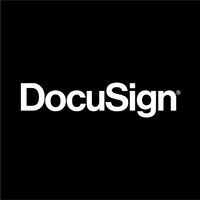 Product Description
DocuSign ensures the security & mobility to digitally transform businesses. Sign docs for free.
Pros and Cons
Offers a suite of industry-leading applications, integrations, and flexible APIs to enable businesses to work in a better way.
Can help businesses to reduce risk and drive faster turnaround times in the legal and procurement processes.
Offers electronic signature solutions, which are secure and easy to use, to enable businesses to close deals faster and increase productivity.
The pricing for the product is bespoke, which means that businesses might end up paying more than they need to.
The website has some technical issues, as evidenced by the "Error code: 404" message on the page.
It is not clear whether the product can be customized to suit the specific needs of individual businesses.
Missing a tool?
List it here

->
Frequently asked
questions
The best ECM software depends on your specific needs and budget. Popular options include Oracle WebCenter, IBM FileNet, and OpenText ECM. Consider features like document management, collaboration tools, security measures, and integration capabilities when choosing the right software for your business.
ECM software offers benefits such as centralized document storage, version tracking, workflow automation, compliance adherence, security, and improved collaboration. It helps businesses streamline content creation and management, enhance productivity, reduce risk and costs, and improve decision-making.
The common use of ECM software is to manage and store various types of digital content such as documents, images, videos, and audio files in a unified repository. It enables businesses to organize, access, and share content across departments and locations, enhance collaboration, automate workflows, ensure regulatory compliance, and improve productivity. It also provides features for version control, security, metadata, search, and analytics to facilitate content governance and optimization.
When choosing enterprise content management (ECM) software, consider features such as document management, workflow management, version control, access control, search capabilities, collaboration tools, integration options, support for multiple file types, and scalability. These features ensure efficient management of digital content across the organization.
ECM software is used by industries that deal with large amounts of content such as financial services, healthcare, legal, and government services. It helps streamline document management, collaboration, compliance, and information governance.
The cost of enterprise content management (ECM) software varies depending on factors like provider, features, and deployment methodology. It can range from thousands to hundreds of thousands of dollars, depending on the scope and complexity of the solution required.
Yes, there are free ECM software tools available. Some popular options include Alfresco, Bitrix24, and Nuxeo. Free plans may have limitations on features and storage capacity, but they can be a good starting point for small businesses or those with basic content management needs.
ECM software generally requires a higher level of technical expertise compared to email marketing tools. Users need to have knowledge of database management, programming languages, and information architecture. However, some ECM software may offer user-friendly interfaces and tailor-made solutions for non-technical users. It's recommended to seek technical assistance or training for advanced features.
How to use this page to find the right software
Identify your needs and requirements from the software. Consider factors like functionality, features, platform compatibility, budget, and any specific industry or personal preferences.
Based on your needs, prioritize the features or functionalities that are essential for your software.
Explore the website link of each software to gather more detailed information about it.
Modernize your operations with interactivity
📈 Automate bills, usage reports, and notifications with the journey feature
⚡ Enable people to raise issues inside the emails using forms
✉️ Use APIs to trigger and send notification and reminder emails
Early stage startup? These tools might help you
Better emails. less work.
super growth.