Best Inbound Call Tracking Software in 2023
Are you looking for an Inbound Call Tracking Software for your business? You have come to the right page. This guide will help you discover the best Inbound Call Tracking Software of 2023 and along with a deep dive into their features, pricing, rating, etc.
What is Inbound Call Tracking Software?
Inbound call tracking software tracks and records phone calls to optimize the performance of marketing and sales teams. It provides teams with real-time data on the source and quality of incoming calls, allowing them to make data-driven decisions to enhance lead capturing, increase customer satisfaction, and boost revenue. This software usually integrates with CRM and marketing automation tools to streamline the customer journey and enhance the overall experience.
How Inbound Call Tracking Software work or function?
Inbound call tracking software enables businesses to track and analyze the source of incoming calls. It provides insights into which advertising campaigns are driving results, allowing companies to optimize their marketing strategies. The software records call duration, caller location, and other important data, enhancing the ability of businesses to target individuals and deliver personalized services. By identifying trends and patterns, inbound call tracking software helps businesses make informed decisions and improve customer retention rates.
Benefits of Inbound Call Tracking Software?
Inbound call tracking software provides valuable insights into customer behavior and preferences, allowing businesses to make data-driven decisions.
It helps businesses optimize their marketing campaigns, understand the effectiveness of different channels, and measure ROI.
In addition, inbound call tracking software enables businesses to streamline customer service by identifying common issues and implementing solutions.
It also aids in identifying gaps in customer service processes and training requirements, leading to improved overall customer satisfaction.
Ultimately, inbound call tracking software can help businesses increase revenue and gain a competitive advantage in the market.
How we curated this list
We conducted extensive research to identify a wide range of software options within each category. This involved exploring online resources, industry publications, software directories, and user reviews. Please note that the pricing and features mentioned here are subject to change. We recommend you to visit the product website for the latest information before making a decision.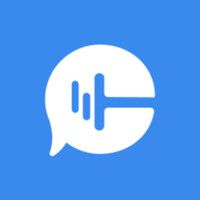 Product Description
Tracking and analytics for phone calls and web forms. Optimize your marketing and increase ROI on your PPC, SEO, and offline ad campaigns.
Pros and Cons
CallRail allows businesses to track and analyze phone calls for better lead generation and customer insights.
It offers integrations with popular marketing tools such as Google Analytics and Salesforce.
The software provides real-time reporting and call recordings for improved customer service.
CallRail may not be cost-effective for small businesses with limited budgets.
Some users have reported difficulty with setting up and configuring the software.
CallRail's analytics may not provide complete data on offline conversions or attribution.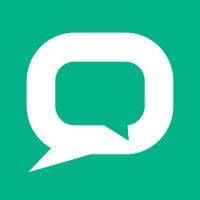 Product Description
Unlock the full potential of your phone calls. Learn how Invoca's analytics and automation help businesses win more new customers for less money.
Pros and Cons
AI-based conversation analytics can provide valuable insights into customer interactions and help improve agent performance.
The platform offers integrations with a variety of other tools and platforms, allowing for seamless data sharing.
Invoca has been voted a leader in inbound call tracking and marketing analytics, indicating a level of trust and reliability among its users.
The pricing information is not readily available on the website.
The product seems to primarily focus on phone interactions, potentially leaving out other important communication channels.
There is a heavy emphasis on marketing in the product description, which may not be as relevant for businesses in other industries.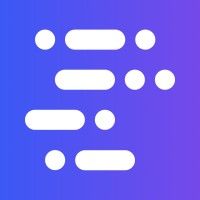 Product Description
Revenue.io (formerly ringDNA) is the complete RevOps, Sales Engagement and Conversation Intelligence platform that powers teams with real-time guidance.
Pros and Cons
Automate sales engagement which saves time for sales reps.
Empower sales reps with real-time guidance which helps in scaling sales coaching.
Cut speed-to-lead to five minutes or less, which helps in engaging new leads faster.
The product's capabilities are described in a technical language, making it difficult for a layperson to understand.
The pricing of the product is not mentioned, so there is no way to gauge whether it is an affordable option for a business.
The product is advertised as being able to solve six common human performance problems, but the specifics of how it does so are not clearly outlined, leaving potential customers uncertain of what they will get from the product.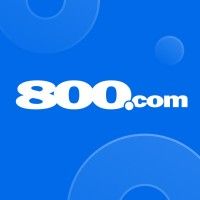 Product Description
800.com provides toll-free numbers that can be routed to cell phones or business landlines. We make it easy for anyone to forward calls to anywhere in the world.
Pros and Cons
Vanity Numbers - customers can easily find and remember your contact number.
Call Forwarding - you can redirect calls to your cell phone, landline, or work phone and answer forwarded call providing a more reliable support system.
Toll-Free Numbers - can be powerful marketing tools to increase your sales to a global audience by providing a free and convenient way for them to contact your business.
Pricing - It's unclear how the pricing is structured, which may make it difficult for some businesses to budget for the service.
Limited Features - While they cover a lot of popular features, they may not have everything that some businesses need to succeed.
Limited Resources - They don't offer any advanced resources such as online training or a free trial, which could be a disadvantage to those who are new to toll-free numbers.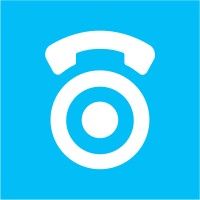 Product Description
Track and attribute all online and offline leads, across multiple platforms and get the comprehensive data you need to make marketing decisions confidently.
Pros and Cons
CallTrackingMetrics provides a way to track and attribute every online and offline lead and know which campaign is driving it.
The software gives insights into customer preferences and behavior by analyzing call recordings, transcriptions, and live conversations.
The platform comes with integrations like Google Ads, HubSpot, and Salesforce to enhance your digital strategy.
The pricing information is not readily available, and one has to visit the website or contact the company to get it.
Some features may not be relevant for small businesses, and CallTrackingMetrics may not be a cost-effective solution for them.
The level of expertise required to set up and use the platform could be intimidating for some users.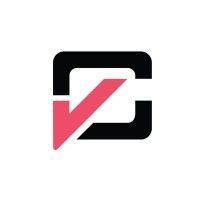 Product Description
Salesken Provides You With Play-by-play Visibility of Your Sales Reps' Performance on Calls So You Can Improve Customer Engagement and Close More Deals.
Pros and Cons
Salesken's experts can walk you through the platform in a 15-20 minute conversation, which can help you understand the features and benefits of the product.
Salesken's AI-powered real-time cueing can guide sales reps in their conversations, providing personalized feedback to improve outcomes and help win more deals.
Salesken's platform integrates with favorite tools like CRM, dialer, and video conferencing, making it easy to use and seamless.
It's not clear if Salesken's platform is suitable for all types of sales teams, as there is no information about industry-specific solutions.
The exact pricing for Salesken's platform is not mentioned, which could be a deal breaker for some businesses that need to know the costs involved before signing up.
The FAQ section could be more comprehensive, as there are some common questions that are not answered there.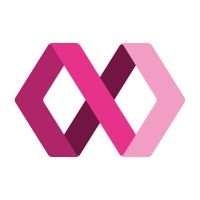 Product Description
Discover how call tracking can help businesses sell more, improve operations and optimise spend. Learn more about Infinity's call tracking software. 📞
Pros and Cons
Call tracking software solutions provide businesses with the ability to gain insight into customer phone calls, generating revenue and reducing costs.
Infinity's call tracking product is available in over 75 territories globally, which means businesses get a localised view of their marketing campaign's ability to drive sales over the phone in more territories than ever before.
Infinity offers over 45 integrations with the world's leading tech providers in the areas of behavioural analytics, bid management, customer journey optimisation, CRM, contact centre technology, and various other systems.
Advanced call tracking technology may not be affordable for small businesses.
Call tracking only provides insight into customers who choose to call, and does not account for those who prefer other methods of communication.
Call tracking requires businesses to allocate multiple tracking numbers to campaigns, which can add complexity to marketing efforts.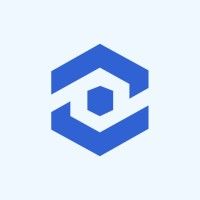 Product Description
Looking for tracking leads from your marketing campaigns? WhatConverts brings you a complete lead tracking and reporting software, including full featured call tracking & lead analytics
Pros and Cons
WhatConverts provides a comprehensive suite of lead tracking tools, including call tracking, form tracking, and chat tracking, to track all types of conversion sources.
The software offers detailed insights and analytics to help businesses quickly understand which marketing channels and keywords are driving the most leads.
WhatConverts integrates with over 1000 third-party software tools, making it easy for businesses to work with the tools they already use.
Pricing starts at $30/month for the Call Tracking plan, which may be too expensive for small businesses or startups.
The software may have a steep learning curve for businesses with limited marketing experience and may require a dedicated marketing team to make the most out of it.
The Elite plan, which offers all the features of the software, costs $160/month, which could be a significant investment for some businesses.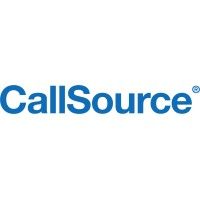 Product Description
CallSource is the industry leader for call tracking, lead management and business analytic solutions. Maximize your marketing dollars and get measured results
Pros and Cons
Call coaching sessions to train employees on phone skills
Performance management to measure employee effectiveness
Reputation management platform to improve online reputation
No information given about pricing
Limited information about specific features of each product
Limited information about industries and businesses served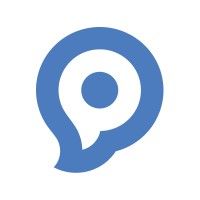 Product Description
Phonexa is an all-in-one suite for marketing automation, replete with solutions for calls, leads, clicks, email, SMS, and accounting products that arm marketers with the tools to reach maximum ROI.
Pros and Cons
The product offers a range of features including lead tracking, call tracking, email and SMS marketing, and cloud phone system which can help businesses improve their marketing strategies.
The platform is easy to use and comes with a range of capabilities that can help businesses automate and streamline their marketing processes.
It includes Lead Analytics and Behavioral Recording features which can provide valuable insights into consumer behaviors to help businesses optimize their marketing campaigns.
The pricing of the product is not mentioned, and it might be expensive for smaller businesses.
Implementing this software might involve a learning curve for businesses that are not tech-savvy.
The product may not be suitable for businesses that do not require all the features offered since the platform is packed with various functionalities that some businesses may not need. Product Description
Marchex Call Tracking, Call Analytics, Text Messaging & SMS for Businesses. AI Powered Call & Text software for Sales & Marketing Teams.
Pros and Cons
Marchex offers Conversation Intelligence that can help users understand the path to purchase and identify customer intent, enabling them to take informed action to close the deal.
The Marchex platform can help users prioritize best leads to engage with and win more sales.
The product offers an SMS messaging platform called Sonar that can increase sales and productivity, according to a testimonial.
The website does not clearly outline the pricing of the Marchex product, making it difficult for potential customers to assess if the product fits within their budget.
It is unclear what type of training or support Marchex offers to help users best utilize the product.
Some users may feel overwhelmed by the amount of information available within the Marchex Insights dashboard, making it challenging to effectively use the platform. Product Description
Shape CRM is an all-in-one solution for managing contacts, streamlining operations, and driving sales. Improve communication and maximize your business.
Pros and Cons
All-in-one platform for business growth.
Custom solutions unique for different industries such as mortgage, insurance, solar, etc.
Award-winning phone system with built-in features such as inbound call routing, local presence, and bulk texting.
No mention of pricing, which can be a deterrent for some potential customers.
No explicit mention of integration with popular apps such as Salesforce, which may limit its utility for some businesses.
No information provided on security measures and data privacy policies, which may raise concerns for some users. Product Description
Call tracking, attribution, reporting and analytics for marketers, digital agencies, call centers, pay per call, and performance networks.
Pros and Cons
On-demand global access to connect with consumers in 60+ countries.
Achieve maximum yield across all advertising channels with automated call routing.
Real-time call management and reporting, allowing users to manipulate and export data instantly at unlimited scale.
No information on pricing plans or costs.
No information regarding any specific industries or businesses that would benefit from using Ringba, making it difficult to determine if it is a suitable product for certain users.
Little detail given about the actual user experience of using Ringba's products, such as how easy it is to set up and use for individuals with little technical experience. Product Description
Grow your business with virtual phone numbers, IVR, voice broadcasting, mass text messaging services and power dialing. Try CallFire for FREE!
Pros and Cons
Helps in developing customer relationships by sending personalized messages and call reminders.
Saves valuable time with quick message delivery to prospects and customers.
Can increase revenue by activating lead lists, tracking advertising performance, and shortening collection cycles.
The pricing of the product is not mentioned anywhere in the passage.
The features and capabilities of the product are not explained in detail.
The customer support options are not specified, which may be concerning for potential users.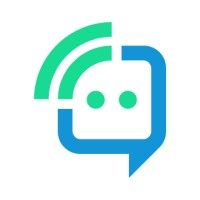 Product Description
Call Box helps more than 42,000 businesses optimize their phone handling processes.
Pros and Cons
Call Box offers a YETI Tumbler for a limited time when you sign up for a demo.
Call Box provides a comprehensive call tracking and cloud phone system solution for businesses which allows them to gain transparent insight into every phone call, eliminate inefficiencies in call handling, and improve caller experience.
Call Box uses artificial intelligence-powered features to resolve phone performance gaps, optimize ad spend, and manage team and individual phone performance efficiently.
The pricing of Call Box is not mentioned in the given passage.
Call Box does not provide information about the customer support they offer or how quickly they respond to queries.
There is no mention of the types of CRM systems that can be integrated with Call Box.
Missing a tool?
List it here

->
Frequently asked
questions
The best inbound call tracking software varies based on your specific needs and goals. Popular options include CallRail, HubSpot, and, Invoca. Evaluate features, pricing, scalability, and integration capabilities to find the software that aligns with your business requirements.
Inbound call tracking software provides benefits like call recording, call routing, call analytics, caller ID, and integrations with other marketing tools. It helps businesses identify their most effective advertising channels, improve customer experience, track ROI, and make data-driven decisions for better sales performance.
The common use of inbound call tracking software is to track and analyze phone calls made to a business, allowing businesses to identify the effectiveness of their marketing campaigns, optimize their advertising spend, improve customer service, and generate leads. It also provides features for call recording, call routing, analytics, and reporting.
Consider features like call routing, call recording, caller ID, call analytics, integration options, real-time reporting, customizable dashboards, customer support, and ease of use. These features will help you effectively track and analyze the performance of your inbound calls, optimize your customer service, and improve your business operations.
Inbound call tracking software is used across various industries such as healthcare, automotive, real estate, finance, and more. It helps businesses track and analyze incoming calls to improve customer service, measure marketing ROI, and optimize ad campaigns.
The cost of inbound call tracking software varies depending on the provider, features required, and call volume. It can range from free plans with limited features to monthly subscriptions starting at $10 to $100 or more, depending on the level of service needed.
Yes, there are free inbound call tracking software tools available. Some popular options include CallRail, HubSpot, and FreshCaller. These free plans often have limitations on features, call volumes, and number of phone numbers tracked. However, they can be a good starting point for small businesses or those with basic call tracking needs.
Inbound call tracking software typically requires basic technical expertise, including proficiency in using computer software and a general understanding of call tracking concepts. However, advanced features such as integration with other platforms or complex reporting may require additional technical knowledge or support resources.
How to use this page to find the right software
Identify your needs and requirements from the software. Consider factors like functionality, features, platform compatibility, budget, and any specific industry or personal preferences.
Based on your needs, prioritize the features or functionalities that are essential for your software.
Explore the website link of each software to gather more detailed information about it.
Elevate your marketing campaigns with interactivity
📈 Increase engagement and conversions with interactive emails
✉️ Automate lifecycle email marketing for pin-point targeting with emails
⚡ Nurture leads with fun widgets like spin-the-wheel, quizzes, polls, etc
Early stage startup? These tools might help you
Better emails. less work.
super growth.