Best Brand Intelligence Software in 2023
Are you looking for a Brand Intelligence Software for your business? You have come to the right page. This guide will help you discover the best Brand Intelligence Software of 2023 and along with a deep dive into their features, pricing, rating, etc.
What is Brand Intelligence Software?
Brand intelligence software is a powerful tool that provides actionable insights into a brand's digital identity, reputation, and performance. It helps businesses monitor their brand on various digital platforms, and track consumer sentiment and behaviour. With brand intelligence software, businesses can identify potential threats, opportunities for growth, and better understand their target audience. This software allows businesses to optimize their marketing strategies and improve overall brand awareness and loyalty.
How Brand Intelligence Software work or function?
Brand intelligence software works by collecting and analyzing data from various sources, such as social media and news articles, to provide insights into a brand's reputation and market position. This includes monitoring brand mentions, sentiment analysis, and competitor analysis. The software also allows for real-time tracking of brand performance, enabling businesses to make informed decisions and adjustments to their branding strategies. Brand intelligence software is an essential tool for businesses looking to stay ahead of the competition and maintain a strong brand reputation.
Benefits of Brand Intelligence Software?
Brand intelligence software offers several benefits, including:
Helps track and analyze brand performance across multiple channels and platforms
Provides real-time insights and alerts on brand mentions and sentiment
Enables competitive benchmarking and comparison with industry peers
Facilitates brand reputation management and crisis response
Improves overall brand strategy and decision-making
Implementing brand intelligence software can give organizations a competitive edge by providing comprehensive and actionable insights about their brand's performance and reputation.
How we curated this list
We conducted extensive research to identify a wide range of software options within each category. This involved exploring online resources, industry publications, software directories, and user reviews. Please note that the pricing and features mentioned here are subject to change. We recommend you to visit the product website for the latest information before making a decision.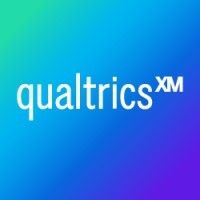 Product Description
Empower everyone in your organization to rapidly collect, analyze and act on business insights at scale with CoreXM.
Pros and Cons
Cross-channel approach to enhance customer service
Real-time guidance to frontline teams for immediate customer service improvement
Unified platform for all experience management needs from market research to digital CX
No specifics on pricing or plans available on the website
Limited information on the product features in the excerpt
May require additional integration or training for existing customer service systems.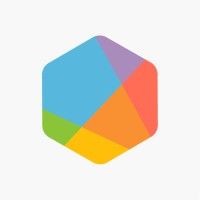 #2
Brandwatch Consumer Intelligence
Product Description
Understand and engage with your customers at the speed of social with Brandwatch, the social suite built for our fast-moving world.
Pros and Cons
Provides an all-in-one suite for all social media channels, which makes it easier to manage social media accounts.
Offers solutions for a wide range of industries, including agencies, financial services, media and entertainment, pharma and healthcare, retail, CPG, and technology.
Allows for deep research and access to the world's largest archive of consumer opinions, making it easier to understand and predict consumer needs.
It may be expensive for small businesses or individuals who don't need all the features offered by the suite.
It may not be suitable for businesses that exclusively focus on one social media platform.
It may require some time to understand and learn how to use the suite effectively. Product Description
Attest is the new standard for consumer research, giving you the confidence for every decision with the right insight, at the right time. Our platform makes consumer insight accessible, easy and impactful for all.
Pros and Cons
Attest offers a diverse audience and yields reliable data quality, ensuring accurate insights in just a few hours.
It provides expert support as standard, regardless of the payment package, making it accessible to both research novices and insights professionals.
Attest offers a variety of solutions, from brand tracking to market analysis, which helps businesses gain certainty around the ROI of their marketing activities.
While Attest claims to offer advanced consumer insights, it is not clear how its services differ from those of other consumer research providers.
The cost of using Attest's services is not mentioned, so it is unclear whether it is a viable option for small businesses or individuals.
There are no customer reviews or testimonials provided on the website to support Attest's claims of being a reliable and effective consumer research tool.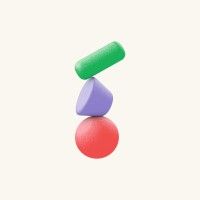 Product Description
Tracksuit is a radically affordable, always-on brand tracking dashboard to measure and communicate the value of your brand building activities.
Pros and Cons
Beautiful dashboard that provides a holistic view of brand health.
Affordable insights that come at a fraction of the cost of traditional brand research.
Real-time updates ensure that there's always information available on brand health.
No information is provided on how the product works or the specific methodology used, which may make it difficult to evaluate the accuracy of the insights.
There is no mention of the range of industries or product categories that Tracksuit is suitable for.
There is no indication of the level of customization options available in the product.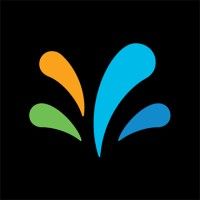 Product Description
The Sprinklr Unified-CXM platform enables thousands of the world's largest enterprises use to market, advertise, research, care, and engage consumers.
Pros and Cons
The Sprinklr platform offers a Unified-CXM solution that can manage multiple customer experience channels.
Sprinklr Insights can help businesses turn customer data into insights and actionable opportunities.
Sprinklr Social can help businesses connect with customers on over 30 digital channels.
The pricing for Sprinklr's products and services is not readily available on their website.
The platform may be too complex or feature-heavy for small businesses with limited customer experience needs.
The success of Sprinklr's AI-powered solutions may depend on the quality and completeness of the data input from various channels.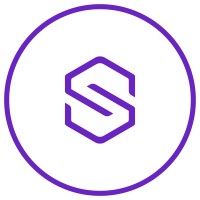 Product Description
Looking for the best market research software to conduct fast, iterative research at a fraction of the cost? Uncover what the Suzy Research Cloud can do for your business.
Pros and Cons
Integrated Quant + Qual: Suzy Research Cloud offers a suite of products that allow for robust and iterative research that is efficient and scalable.
Simplified Pricing: Subscription-based pricing means no project POs, no need for multiple tools, and you'll never pay per response.
Proprietary Audience: At the core of the Suzy Research Cloud is a proprietary audience of 1MM+ diverse and engaged consumers.
Limited Industry Solutions: Suzy Research Cloud offers solutions for only a limited number of industries, which may not cater to the needs of all types of businesses.
Lack of Information: The passage does not provide detailed information on the types of surveys or research methodologies employed by Suzy Research Cloud.
No Mention of International reach: The passage does not mention whether Suzy Research Cloud has a global reach or only caters to businesses in the United States.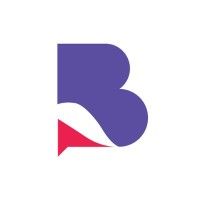 Product Description
BrandMentions digs every corner of the internet to find all the brand mentions about anyone or anything. Use it for brand & media monitoring, competitor spying, reputation management, web & social listening and much more!
Pros and Cons
Comprehensive monitoring: BrandMentions is capable of monitoring a wide range of channels where people talk about your brand. It covers websites, social media platforms, and more.
Real-time alerts: With real-time alerts, you can stay updated on who mentioned you and where the moment they did. It provides email alerts and new links notifications to help ensure you don't miss any important mentions.
Competitor spying: BrandMentions allows you to analyze your competitors' strategies, so you can learn, adapt, and ultimately flourish. You can quickly research any brand and expose your competitors' marketing strategies.
Expensive pricing: BrandMentions offers different pricing plans, but they are quite expensive, especially for small businesses that are just starting.
Steep learning curve: For some users, BrandMentions may have a steep learning curve, especially for beginners who are not well-versed in brand monitoring tools.
Limited features for resellers and agencies: BrandMentions has limited features for resellers and agencies, which may be a disadvantage for these types of users who need more advanced features to cater to their clients.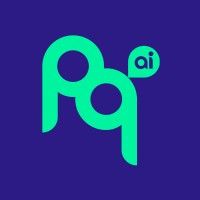 Product Description
The only brand tracking and testing platform that uncovers what your consumers want & how they feel, in real-time.
Pros and Cons
Real-time tracking of consumer feelings and thoughts towards a brand is a unique feature offered by ProQuo AI.
ProQuo AI has a large database of consumer feelings, which helps companies understand if people will buy their products.
The platform offers a single proven framework for tracking, testing, and reporting on marketing efforts.
There is no mention of pricing for ProQuo AI, making it difficult to compare with other similar platforms.
The use of AI may make some customers uncomfortable due to concerns about privacy or data security.
The platform may be challenging for small businesses without the necessary resources to leverage its features.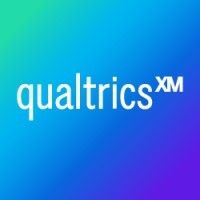 #9
Qualtrics CX for Contact Centers
Product Description
Learn how you can deliver exceptional frontline experiences, build high-performing teams and create products people love with Qualtrics XM.
Pros and Cons
Helps improve the product market fit.
Increases share of wallet.
Decreases time to market.
Does not necessarily guarantee overall increase in revenue.
May not work for all types of products or industries.
Requires investment and resources to implement.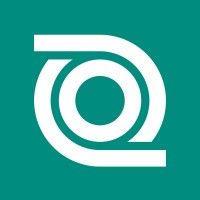 Product Description
quantilope is The Consumer Intelligence Platform, automating advanced research methodologies to deliver impactful results in just 1 - 5 business days.
Pros and Cons
Speed - Provides results in 1-5 days which is faster than traditional market research techniques.
Substance - Provides easy-to-use, automated advanced quantitative research methods so that the users can get high-quality results without compromising on the cost.
Empowerment - Supported by a team of certified research consultants, which empowers users to conduct seamless research and unlock robust insights.
Automation - The platform is entirely automatic, which means there is no scope of human intervention or human empathy.
Limitations - It is limiting in terms of customization and the ability to dig deeper into qualitative insights.
Data privacy - There could be concerns with data privacy as the data collected could be sensitive and proprietary. Product Description
Next generation customer intelligence, powered by AI! Stop the guesswork and learn what your customers really want and how you can address their needs!
Pros and Cons
Next-gen customer intelligence.
AI-generated personas provide data-driven insights without manual work.
Personality analysis based on Big 5 model helps to understand customers better.
No information on pricing.
Limited information on how the AI system works.
The website does not mention any case studies or success stories from customers who have used their services. #13
NOW Affinio (formerly Affinio)
Product Description
NOW Affinio is an augmented marketing analytics platform powering data-driven business decisions for some of the world's most innovative brands and agencies including Unilever, Lionsgate, and R/GA.
Pros and Cons
Touch-to-Test technology provides fast and accurate results within minutes.
The collection device for collecting blood samples is highly efficient and quick.
Low-cost lab tests make the product more affordable and accessible to all.
The product range is limited to medical and diagnostic testing only.
The technology may not be suitable for those who are uncomfortable with blood tests.
It may require professional training or assistance to use the Analyzer for digitally reading the result. Product Description
British Educational Research Association
Pros and Cons
BERA is a non-invasive way to diagnose hearing disorders in children and infants.
It provides accurate results with minimal discomfort for the patient.
BERA can be used to diagnose a variety of hearing disorders, including sensorineural, conductive, and retrocochlear.
BERA testing can be time-consuming and requires specialized equipment and personnel.
It may be difficult to perform accurate testing in very young or active patients.
BERA testing may not be covered by all insurance providers, making it expensive for some families. Product Description
Pros and Cons
Comprehensive Analytics: Wiser Solutions provides deep insights into customer behavior and sales trends through robust analytics tools.
Effective Pricing Strategies: The product helps clients optimize their pricing strategies to boost sales through dynamic pricing, regional pricing, and product bundling.
Adaptive Repricing: Wiser Solutions quickly adapts to market changes by updating prices in real-time, ensuring maximum profit potential.
Limited Market Availability: Wiser Solutions is currently only available in select markets and not present in all countries.
High Cost: The product may be expensive for small businesses or startups.
Steep Learning Curve: Due to the extensive functionality offered by the platform, it may take some time for users to become comfortable with all the features and settings.
Missing a tool?
List it here

->
Frequently asked
questions
The best brand intelligence software varies based on your business needs and goals. Some popular options include Sprinklr, Talkwalker, and NetBase Quid. Evaluate features, pricing, scalability, and integration capabilities to find the software that aligns with your objectives.
Brand intelligence software provides a 360-degree view of a business's brand reputation, customer sentiment, competitive landscape, and market trends. It helps businesses make informed decisions, identify opportunities for growth, monitor brand health, and optimize campaigns to improve ROI.
The common use of brand intelligence software is to monitor and analyze brand reputation, competitors, market trends, and consumer feedback. It helps businesses to make data-driven decisions, understand audience insights, identify potential opportunities, mitigate risks, and improve brand positioning. It also provides features for sentiment analysis, social listening, market research, and competitive benchmarking to enhance brand performance.
When choosing brand intelligence software, consider features like social media monitoring, sentiment analysis, competitor analysis, media coverage tracking, trend analysis, brand reputation management, data visualization, integration options, and customer support. These features will help you effectively monitor and analyze your brand's online presence.
Brand intelligence software is used across various industries, including e-commerce, retail, B2B services, travel and hospitality, media and entertainment, nonprofit organizations, and more. It is a versatile tool that helps businesses of all sizes and sectors to monitor their brand reputation, competitors, and industry trends to ultimately make informed decisions.
The cost of brand intelligence software varies based on multiple factors like features, provider, and the level of service required. It can range from basic plans with limited features to premium plans that cost several thousand dollars per month, depending on the scale and complexity of the software.
Yes, there are free brand intelligence software tools available. Some popular options include Google Alerts, Mention, and Social Mention. These tools can help monitor brand mentions and social media activity but may have limitations compared to paid tools. It's important to assess business needs before deciding on a tool.
Brand intelligence software varies in technical complexity. Some may require advanced technical expertise while others only require basic computer skills. It's important to research and evaluate different options to ensure that the chosen software aligns with your team's technical capabilities and requirements. Additionally, support resources should be available for any needed assistance.
How to use this page to find the right software
Identify your needs and requirements from the software. Consider factors like functionality, features, platform compatibility, budget, and any specific industry or personal preferences.
Based on your needs, prioritize the features or functionalities that are essential for your software.
Explore the website link of each software to gather more detailed information about it.
Elevate your marketing campaigns with interactivity
📈 Increase engagement and conversions with interactive emails
✉️ Automate lifecycle email marketing for pin-point targeting with emails
⚡ Nurture leads with fun widgets like spin-the-wheel, quizzes, polls, etc
Early stage startup? These tools might help you
Better emails. less work.
super growth.