Best Affiliate Marketing Software in 2023
Are you looking for an Affiliate Marketing Software for your business? You have come to the right page. This guide will help you discover the best Affiliate Marketing Software of 2023 and along with a deep dive into their features, pricing, rating, etc.
What is Affiliate Marketing Software?
Affiliate marketing software enables businesses to manage and track their affiliate programs. It provides a platform for affiliate marketers to promote the company's products and services and earn commission for each sale made. The software helps companies to identify the best-performing affiliates, monitor their progress, and manage payouts. It also assists in creating promotional materials and tracking conversions. With affiliate marketing software, businesses can maximize their revenue by leveraging the power of affiliate marketing and tracking performance metrics.
How Affiliate Marketing Software work or function?
Affiliate marketing software functions by providing a platform for businesses and individuals to create affiliate programs. These programs allow affiliates to promote the products or services of the business and earn a commission for each sale made through their unique affiliate link. The software tracks the clicks and conversions made through the link, providing valuable insights and analytics for both the business and affiliate to optimize their marketing strategies. Additionally, the software often includes features such as payment processing, tracking, and communication tools.
Benefits of Affiliate Marketing Software?
Affiliate marketing software can help track and analyze performance data, which can be used to make informed decisions on strategies and partnerships.
It also allows for efficient communication and management of affiliates and their commission payments.
The automation of tasks such as tracking referral links and generating reports can save valuable time and resources.
With the ability to optimize campaigns and target specific audiences, affiliate marketing software can increase revenue and expand brand reach.
How we curated this list
We conducted extensive research to identify a wide range of software options within each category. This involved exploring online resources, industry publications, software directories, and user reviews. Please note that the pricing and features mentioned here are subject to change. We recommend you to visit the product website for the latest information before making a decision.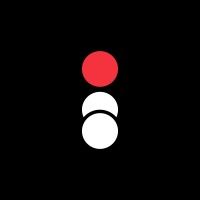 Product Description
impact.com - the world's leading partnership automation solution discovers, manages, protects, optimizes all partnership channels reaching true exponential growth.
Pros and Cons
The platform handles the entire partnership life cycle across any partnership type.
It diversifies partner mix to drive new revenue and automates every type of partnership, including affiliates, influencers, strategic business partners, mobile apps, publishers, and more.
It helps grow businesses rapidly with its partnership platform and provides analytics and attribution services.
The product seems to be more suitable for larger businesses, as it offers a wide range of services that may not be necessary for smaller companies.
It may be challenging to navigate and learn the various features of the platform effectively, especially for beginners.
The pricing for the product is not provided on the website, which can make it challenging for potential customers to determine if it's affordable for their business.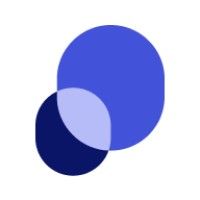 Product Description
Grow your SaaS brand the easy way. PartnerStack helps you recruit, engage, and scale your entire ecosystem of partners — from affiliates to referral and reseller partners.
Pros and Cons
PartnerStack simplifies the process of building and scaling a partner ecosystem in one platform.
Offers a wide selection of partner types to diversify channels and expand the reach of your brand.
Provides resources and insights through the Research Lab to improve the performance of your partnerships.
No information is provided about the pricing plans on the website.
PartnerStack may not be suitable for businesses that do not rely heavily on partners or have limited resources.
The success of the platform relies on the quality of the partners and the effort put into building and maintaining partnerships.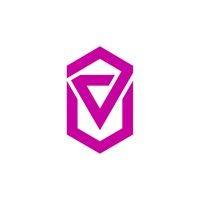 Product Description
Voluum is the leading ad tracking software. Thanks to advanced analytical features and built-in optimization & automation tools, Voluum ad tracker will help you scale and profit from your online marketing campaigns.
Pros and Cons
Voluum is a cloud-based ad tracker that integrates with multiple ad platforms, making it easier to track all your campaigns in one place.
It collects detailed data about your visitors and conversions, allowing you to discover the most profitable combinations of traffic, ads, landing pages and offers.
With Voluum's Traffic Distribution AI, you can optimize campaigns for better performance and save time and money.
Voluum may be overwhelming for beginners with its extensive range of features and resources.
The pricing for Voluum may be considered higher compared to other ad tracking tools in the market, especially for those who are just starting out.
The abundance of features and integrations may not be necessary for all users and may require a certain level of expertise to fully utilize.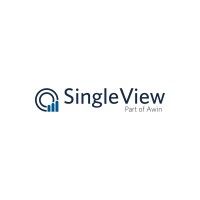 Product Description
Affiliate marketing is a simple way to earn money online, using our affiliate network. Join a global community of publishers and advertisers.
Pros and Cons
Awin is the fastest-growing affiliate marketing platform in North America.
The platform connects advertisers to over 270,000 active affiliate partners around the world, increasing consumer reach.
Awin offers different platform offers for every business need.
A joining fee of $549 is required for Awin Access.
The cost of Awin Accelerate and Awin Advanced are not mentioned in the passage.
The platform may not be suitable for businesses looking for long-term contracts.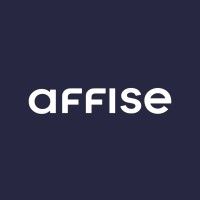 Product Description
Affise is a multi-purpose performance marketing solutions provider designed to simplify partnerships. With our 3 products Affise Performance, Affise MMP, and Affise Reach, we offer all necessary tools for affiliate marketing.
Pros and Cons
Affise claims to increase revenue by a 300% rate as seen with App Market Media, providing an excellent opportunity for its clients to achieve high ROI.
Affise offers an AI-based Fraud Prevention feature that works to protect a business's interests.
Affise provides customizable dashboards and integration with existing platforms, which makes it a flexible option for marketers.
Affise may not be suitable for smaller businesses due to its high-level features.
Some users may find Affise's API solutions complex to set up and integrate.
Affise's pricing may be on the steeper side for small businesses or startups.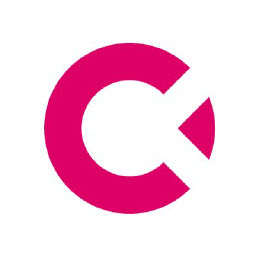 Product Description
CAKE - Real-Time Tracking, Attribution, and Optimization for Marketing Professionals
Pros and Cons
Holistic attribution for comprehensive campaign performance analysis.
Strong focus on data security and privacy.
Superior support with 24/7 availability and dedicated client success managers.
Complexity for small businesses with limited resources.
Higher cost compared to some alternative solutions.
Limited native integrations with other tools and platforms.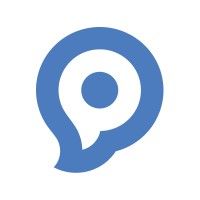 Product Description
Phonexa is an all-in-one suite for marketing automation, replete with solutions for calls, leads, clicks, email, SMS, and accounting products that arm marketers with the tools to reach maximum ROI.
Pros and Cons
Provides a suite of tracking solutions for performance marketing allowing for better engagement, analysis, and optimization.
Offers several integrated solutions for call tracking & distribution, lead tracking & distribution, email & SMS marketing among others, that can help businesses scale up.
Has secure data & network architecture exceeding industry standards, making it a reliable option for businesses that prioritize data security.
The number of different solutions and features offered can be overwhelming for those interested in a more straightforward marketing automation solution.
It may not be the most cost-effective option for small businesses or startups with limited marketing budgets.
Although they cater to a wide range of industries, certain industry-specific features may not be available in certain Phonexa offerings, making it unsuitable for some businesses.
Product Description
Everflow is the smarter Partner Marketing Platform. Amplify your performance results through scaling partnerships, affiliates, and your marketing channels.
Pros and Cons
The platform provides a comprehensive array of resources, tools, and services for managing and optimizing partnerships and affiliates, making it a useful tool for businesses looking to scale their growth.
Users can track engagement and revenue generated from each channel, thus allowing them to effectively analyze performance, understand the value of their partnerships/formal marketing channels, and identify opportunities for growth.
The platform offers integrations with various other tools and services, thus enabling users to leverage their existing tech stack and automate tasks to increase efficiency.
The pricing for the platform is not mentioned, thus making it difficult for potential users to assess if this tool is within their budget.
Although the platform aims to simplify tasks, the range of features and additional integrations might take some time for users to understand and adjust to, thus requiring some level of technical knowledge or training.
The platform seems to focus mainly on performance data analysis and management, which might not be suitable for businesses seeking a more comprehensive marketing and partnerships solution.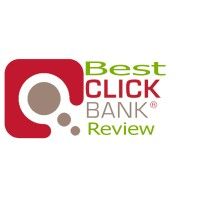 Product Description
ClickBank is a leading global retailer with its own marketplace. We enable sellers & entrepreneurs to grow their sales with our global affiliate network.
Pros and Cons
ClickBank offers a vast affiliate marketplace connecting more than 100,000 sellers and marketers to reach millions of customers worldwide.
ClickBank's tools and services reduce the barrier to entry and make it easier to scale your business online.
ClickBank provides comprehensive technical guides and education platforms to help affiliates and sellers grow their business.
ClickBank charges commissions for their services.
The product selection on ClickBank may not be ideal for certain niches.
ClickBank merchants may face difficulties with managing affiliates and resolving disputes.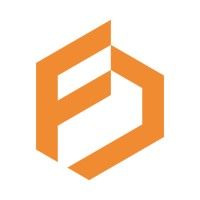 Product Description
Fintel Connect is the leading performance marketing platform for financial services. Check out our financial marketing software and affiliate network today.
Pros and Cons
Offers an all-in-one partner marketing platform and compliance engine built for financial brands.
Provides specialized growth solutions tailored to help financial institutions overcome their most challenging barriers and achieve their growth goals.
Offers a complete customer journey, tracking, and analytics tool for transparency and optimization of marketing performance.
The pricing of the product is not mentioned in the passage.
The passage does not specify any customer reviews or feedback on the product.
The product seems to be only focused on the financial industry, which may limit its target market. Product Description
Manage affiliate programs, track affiliate partner performance, assign commissions and issue payouts on one platform with an affiliate software platform.
Pros and Cons
Post Affiliate Pro offers comprehensive data reports for tracking and analyzing affiliate marketing campaigns.
The platform supports automation, which can save time on mundane tasks and allow businesses to focus on more important issues.
The software offers a range of promotional materials, including banners, affiliate links, and coupon management, which can help businesses save money on advertising.
The pricing plans can be expensive for smaller businesses, with the cheapest plan starting at $129/month.
While there are over 170 integrations with CMS and Payment Gateways, some businesses may find that their preferred platform is not supported.
While Post Affiliate Pro offers 24/7 customer service, some users may prefer other methods of support, such as email or chat support. Product Description
Grow and manage your affiliate, influencer or referral program. Sync with Shopify, Stripe and 25+ integrations. Try our affiliate software free for 30 days.
Pros and Cons
Easy setup: The product claims to require no developers to set up and can be started within a few minutes of signing up.
All-in-one solution: LeadDyno claims to provide everything you need to manage and grow your affiliate program, including affiliate recruitment, management, website, and commission and payout management.
Integrations: The product integrates with top e-commerce platforms, payment processors, CRM's, and email platforms, making it easier to manage your affiliate program.
Limited information: The passage only provides a brief overview of the product, and it is difficult to gauge the range and extent of its features.
Pricing: The passage does not elaborate on the cost of the product, making it difficult to determine if it is a worthwhile investment for businesses of different sizes.
Technical support: While the passage does mention that the product provides customer support, it is unclear how extensive and helpful this support is, especially for businesses that aren't as tech-savvy.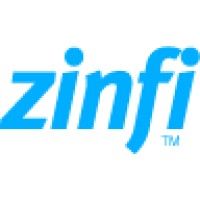 Product Description
ZINFI's Unified Channel Management is cloud-based SaaS platform with partner relationship, channel marketing automation, sales enablement.
Pros and Cons
The product offers a wide range of tools and capabilities for unified channel management, such as portal administration, affiliate marketing management, partner relationship management, and more.
The product allows for mobile-responsive content and easy-to-use, do-it-yourself tools for setting up and managing content, campaigns, and applications across various user groups, languages, regions, and territories.
The product enables users to build comprehensive onboarding programs for various partner segments that include onboarding management, learning management, and leads management.
The product may be overwhelming for users who do not require all the capabilities and tools it offers.
The product may require some level of technical expertise for users to fully utilize its features.
The product may have a steep learning curve for users who are new to unified channel management. Product Description
Partnerize offers flexibility to find, recruit and optimize diverse, right-fit partnerships. The partnership channel makes omnipresence possible for marketers at a cost they can control.
Pros and Cons
Partnerize helps businesses turn partnership channels into profit centers, providing a solution that yields profitable growth.
The platform offers a comprehensive suite of tools, including discovery, recruitment, optimization, payment, brand safety, and fraud prevention capabilities.
Partnerize provides unrivaled service, including the category's only in-housing support program, giving businesses complete control of their partnership marketing lifecycle.
The costs of using the Partnerize platform may be significant, which may not be affordable for all businesses.
There is a learning curve involved in using the platform, which may require businesses to allocate resources for training and implementation.
Partnerize's focus on automation and scalability may not be suitable for businesses that require more personalized and customized partnerships. Product Description
Create your brand ambassador management platform with Roster. Learn how companies convert customers into brand ambassadors that drive awareness and revenue.
Pros and Cons
Roster allows for segmenting and measuring all ambassadors, customers, creators, influencers, and affiliates on a single platform.
The platform streamlines influencer marketing, saving time and money.
Roster provides tools to automate every step of ambassador marketing, including connecting with and rewarding brand audiences.
The passage doesn't provide information on the cost of using Roster, which may be a concern for some brands.
The platform heavily emphasizes using customers as brand ambassadors over other influencer channels, which may not be the best fit for all brands.
While the passage mentions tracking engagement and ROI reporting, it doesn't go into detail on how in-depth or effective this reporting actually is.
Missing a tool?
List it here

->
Frequently asked
questions
The best affiliate marketing software depends on your business needs and goals. Some popular options include ShareASale, ClickBank, and CJ Affiliate. Consider factors such as commission rates, ease of use, and available features when selecting the best software for your affiliate marketing strategy.
Affiliate marketing software provides benefits including tracking affiliate performance, managing commission payments, and linking affiliate accounts to sales and revenue. It enables businesses to expand their reach, increase sales, and establish partnerships with trusted affiliates.
The common use of affiliate marketing software is to manage and track affiliate programs. It enables businesses to recruit affiliates, promote products, set commission structures, track referrals, and manage payments. It also provides features for reporting, analytics, and communication with affiliates to optimize program performance.
When choosing affiliate marketing software, consider features like tracking and monitoring of performance, commission calculation and payout, multiple program management, affiliate recruitment and management tools, reporting and analytics, integration options, and customer support. These features will help you effectively manage and optimize your affiliate marketing programs.
Affiliate marketing software is used across various industries, including e-commerce, retail, B2B services, travel and hospitality, media and entertainment, nonprofit organizations, and more.
The cost of affiliate marketing software varies based on features, provider, and the size of your network. It can range from free plans with limited features to monthly subscriptions starting at $10 to $500 or more, depending on your needs. Be sure to carefully evaluate the features and level of service provided by each option before making a decision.
Yes, there are free affiliate marketing software tools available. Some popular options include Google Analytics, Hootsuite, and Bitly. These free plans often have limitations on features and number of affiliate links. However, they can be a good starting point for small businesses or those with basic affiliate marketing needs.
Affiliate marketing software is typically designed to be user-friendly, requiring only basic computer skills and understanding of affiliate marketing concepts to get started. However, advanced features or integrations with other tools may require some technical knowledge or assistance from support resources. Overall, no extensive technical expertise is required to use affiliate marketing software.
How to use this page to find the right software
Identify your needs and requirements from the software. Consider factors like functionality, features, platform compatibility, budget, and any specific industry or personal preferences.
Based on your needs, prioritize the features or functionalities that are essential for your software.
Explore the website link of each software to gather more detailed information about it.
Elevate your marketing campaigns with interactivity
📈 Increase engagement and conversions with interactive emails
✉️ Automate lifecycle email marketing for pin-point targeting with emails
⚡ Nurture leads with fun widgets like spin-the-wheel, quizzes, polls, etc
Early stage startup? These tools might help you
Better emails. less work.
super growth.