Best Email Management Software in 2023
Are you looking for an Email Management Software for your business? You have come to the right page. This guide will help you discover the best Email Management Software of 2023 and along with a deep dive into their features, pricing, rating, etc.
What is Email Management Software?
Email management software is designed to help businesses or individuals manage their emails more efficiently. By automating certain tasks and providing tools for organization and prioritization, this type of software can help users save time and communicate more effectively. Features may include email tracking, scheduling, templates, and analytics. Email management software can be especially helpful for those who receive a high volume of emails or need to manage multiple email accounts.
How Email Management Software work or function?
Email management software is designed to help users sort and organize their emails effectively. It allows users to manage their inbox, apply filters and labels, and automate routine tasks such as sending canned responses, scheduling emails, and unsubscribing from unwanted emails. With email management software, users can prioritize important emails, track their progress, and collaborate with team members. Ultimately, it saves time and improves productivity by streamlining the email management process.
Benefits of Email Management Software?
Benefits of email management software:
Email management software can save time for businesses by automating email sorting and prioritization.
It can also help in reducing email overload, reducing the risk of important emails getting lost or ignored.
Email management software can improve collaboration by allowing team members to access shared inboxes and assignments.
With advanced search and filtering capabilities, users can find important emails quickly and easily.
Overall, email management software can increase productivity, efficiency, and organization in the workplace.
How we curated this list
We conducted extensive research to identify a wide range of software options within each category. This involved exploring online resources, industry publications, software directories, and user reviews. Please note that the pricing and features mentioned here are subject to change. We recommend you to visit the product website for the latest information before making a decision.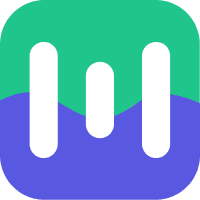 Product Description
Use Mailmodo to create and send interactive emails your customers love. Drive conversions and get better email ROI. Sign up for a free trial now.
Pros and Cons
Mailmodo can help increase customer engagement with interactive elements such as quizzes, surveys, games, and polls inside email campaigns.
The platform offers the ability to create and automate both AMP and HTML email campaigns, providing flexibility.
Mailmodo uses REST API for transactional email campaigns, which enables developers to set up campaigns without having to code the emails.
Not all email clients support AMP emails, so some recipients may not see the dynamic elements.
Mailmodo may require users to switch from their current email tool to use the platform fully.
The pricing for Mailmodo is not mentioned in the passage, making it difficult to evaluate the value proposition compared to other email marketing tools.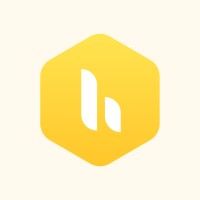 Product Description
Deliver brilliant customer support right inside Gmail with Hiver. Start your free trial today.
Pros and Cons
Hiver allows for full email management and collaboration right from Gmail, making it an efficient solution for businesses.
The platform offers automation features that help save time and increase productivity.
The integrations with popular tools like Slack, WhatsApp, and Salesforce make it easy to manage tasks and multiple customer support channels.
Hiver may not be suitable for businesses that do not use Gmail as their primary email service.
The pricing for Hiver's different plans may be too high for smaller businesses or startups.
The platform may not have as many features or capabilities as some of its competitors.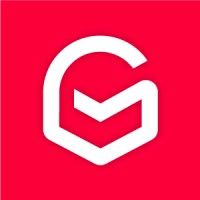 Product Description
Streamline your team's workflow with Gmelius! Collaborate on emails, share tasks, and monitor customer requests in one collaborative inbox designed for Gmail.
Pros and Cons
Offers a 30-minute free consultation to optimize email processes within an organization.
Provides several features for email collaboration, such as shared inbox, shared Gmail labels, and Kanban boards.
Provides integrations with several tools, including Gmail, Slack, Google Workspace, Trello, and 3,000+ apps via Zapier.
Limited to Gmail users only, so organizations using other email platforms cannot use it.
Some features, such as Sequences and Internal Comms, are not available for the free version and require a paid subscription.
Suitable mostly for teams working in operations, customer service, and sales, so teams in other industries may not find it as useful.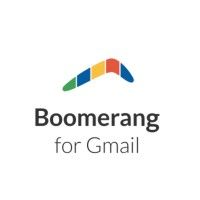 Product Description
Boomerang adds integrated meeting scheduling and email productivity tools to your Gmail and Google Workspace accounts, helping you focus on what matters.
Pros and Cons
The product offers one-click calendar scheduling, which can save time and eliminate scheduling conflicts.
The ability to send emails later and set reminders ensure that important emails are sent at the right time and not forgotten.
The Respondable AI assistant can help users write better and more effective emails based on data from millions of messages.
The product requires a subscription for some features, including the ability to schedule emails on iPhone.
The email tracking feature may raise privacy concerns for some users.
The product may not integrate seamlessly with all email/calendar apps and may require some troubleshooting or customization.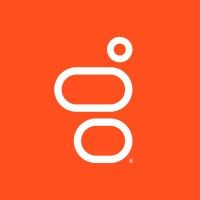 Product Description
Genesys is a leader for omnichannel customer experience & contact center solutions, trusted by 10,000+ companies in over 100 countries.
Pros and Cons
Genesys offers an all-in-one suite of digital channels that can provide seamless experiences across channels.
They provide personalized experiences at scale with their AI and automation capabilities.
Genesys offers an end-to-end customer journey management solution with their Pointillist® product.
The product offering is primarily focused on enterprise-level organizations, which may not be ideal for small businesses.
There is no information provided on the pricing of their products, making it difficult for potential customers to make informed decisions.
The passage is heavy on marketing language, with little actual information or specifications about the products.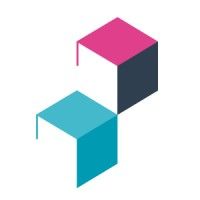 Product Description
Our audit management software helps internal audit departments work faster, improve strategy & enhance productivity. Book a free demo.
Pros and Cons
Offers a wide variety of solutions related to audit and risk management, collaboration, environmental health and safety, and quality management.
Has solutions for multiple industries such as finance, government, healthcare, and manufacturing.
Provides different products such as Coruson, Pentana Audit, and Q-Pulse PM for specific purposes.
No clear information about the pricing and packages for the solutions and products offered.
The website seems to have some technical issues with pages not loading properly or returning a "page not found" error.
The information provided on the website is too broad and doesn't offer much detail about the solutions and products, making it difficult for potential customers to make an informed decision.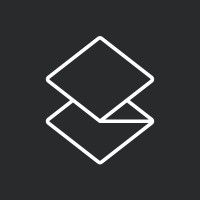 Product Description
The fastest email experience ever made. Blazingly fast, delightful, and stress free. Get 3 hours back every single week.
Pros and Cons
Efficient and fast email client with advanced features like snoozing and scheduling emails.
User-friendly interface and customizable keyboard shortcuts.
Encrypted end-to-end email communication provides security to the users.
Expensive subscription model may not be affordable for everyone.
Not available for all platforms including Android and Windows.
The reading pane can be overwhelming for some users, making it difficult to focus.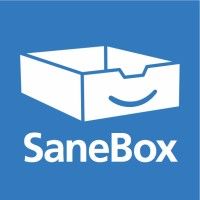 Product Description
Cut your team's email management time in half & get started on the road to a cleaner inbox and more productive day with SaneBox. Start your free trial now!
Pros and Cons
The A.I.-based inbox assistant helps users stay focused by organizing important emails and removing clutter from the inbox.
It sends daily updates to help users stay on top of their emails and never miss anything important.
It allows users to block annoying emails easily by moving them to the SaneBlackHole folder.
The AI is not perfect and may mistakenly sort important emails into the wrong folder.
The service is not free after the 14-day trial period.
Some users may prefer to manually organize their own emails instead of relying on an AI assistant.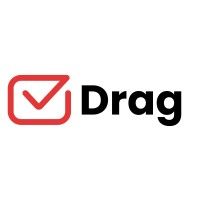 Product Description
Turn Gmail into a Team Workspace. Use DragApp to manage workflows such as Help Desk, CRM or Tasks. #1 Gmail Shared Inbox tool.
Pros and Cons
Drag allows users to manage multiple tasks in one place, specifically in Gmail, making it a convenient all-in-one platform for email-driven teams.
The product offers various features for collaboration, productivity, and workflow automation, including shared inboxes, boards, custom fields, email templates, sequences, and analytics.
Drag integrates seamlessly with Zapier and over 3,000 other apps, providing users with flexibility and versatility in terms of connecting their favorite tools to the platform.
Drag's suitability might be specific to businesses that rely heavily on email communication, as some features may not be relevant or necessary to businesses that don't.
While Drag offers a visual representation of tasks through its boards, some users may prefer a more traditional task manager with a list view.
Drag's pricing plans might not be affordable for smaller businesses or solo entrepreneurs who have a limited budget for software tools.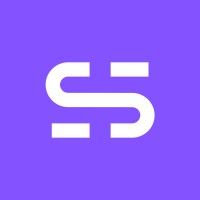 Product Description
SEDNA's smart email platform gives teams time, clarity and confidence by providing a communication space that makes complex work simple.
Pros and Cons
SEDNA drastically cuts email volume and empowers teams to collaborate around every message.
SEDNA's open API creates endless opportunities to customize and simplify workflows.
SEDNA's super-fast search helps users find anything in an instant and every email is automatically tagged and sorted.
The product seems to be geared towards a specific industry (shipping, logistics, commodity trade), which may limit its appeal to other industries.
There is no information provided about the pricing of the product, which may make it difficult for potential users to determine if it is within their budget.
The language used in the passage is very technical and may be difficult for non-experts to understand.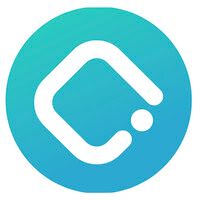 Product Description
Create your profile with the new Gated app to tell people what you're focused on & let them know how to engage with you. Download for free!
Pros and Cons
Helps in creating a dynamic profile for free.
Helps in connecting with people sharing similar interests.
Helps in identifying and communicating with people who care about the same things as you.
Limited to only those who use the Gated platform.
Might not be useful for people who do not want to share their personal interests.
It might be time-consuming to filter through unwanted messages from people who don't share your interests. Product Description
Email made easy and beautiful. Manage multiple accounts with the best email client for Windows 2023. Download the #1 email client program free Now.
Pros and Cons
Mailbird allows users to manage multiple accounts and contacts from various email platforms in one inbox, which can save time and simplify organization.
The customizable layout and color themes can enhance users' email experience and make it more enjoyable.
Mailbird includes integrated app options like Facebook, Twitter, Dropbox, and Google Calendar, which can increase productivity and streamline communication.
Mailbird is only available for Windows, so it is not an option for Mac or Linux users.
Mailbird requires users to download the software, which may not be preferable for those who prefer web-based email clients.
The price of the Pro version can be expensive for some users, especially those who only need basic email functionality. Product Description
With ActiveInbox, you'll take control of Gmail by turning emails into tasks, putting them into folders, adding notes and achieving inbox zero.
Pros and Cons
Turn your Gmail into an effortless task manager.
Trusted by top companies since 2006.
Never forget an important email again.
May not work for people who prefer physical to-do lists.
Limited to Gmail users only.
May not be suitable for people who need more complex task management options. Product Description
Mailbutler is the email software extension plugin for Apple Mail, Gmail and Outlook that helps you stay productive and professional.
Pros and Cons
Mailbutler provides helpful features such as email tracking, send later, and email templates to improve productivity.
The app integrates with popular email clients such as Outlook, Apple Mail, and Gmail.
Mailbutler has received positive reviews and awards from various platforms, showing its dedication to providing a top-class service.
Mailbutler requires a subscription to access its full range of features after the free trial.
Some features may not be as useful for everyone, such as the snooze and note-taking options.
While the app is GDPR compliant and secure, some users may still be hesitant about using a third-party extension for their email. Product Description
Easily unsubscribe in one click from email subscriptions. Sign up today!
Pros and Cons
Unroll.Me is a free tool that helps you effectively manage your email inbox by unsubscribing from unwanted emails and rolling up the rest into a single daily digest.
It supports all major email providers, which makes it compatible with most email accounts.
Unroll.Me is easy to use and helps keep your inbox organized, saving you time and keeping important emails from getting lost in a sea of subscriptions.
Unroll.Me collects user data to fuel their market research business, which can be a concern for users who are conscious of their privacy.
The tool might accidentally unsubscribe from important emails, which can be frustrating for the user.
The daily digest rollup feature may not get all the emails or can miss out on important emails that are not caught in the rollup. Product Description
Clean and organize your messy mailbox with a bulk email cleaner app - Clean Email. Choose your email provider to start cleaning.
Pros and Cons
Clean Email offers various organizational tools such as Smart Folders, Unsubscriber, and Auto Clean features which make it easier to manage your mailbox and save time.
The app supports all email service providers like Yahoo, Gmail, Hotmail, and AOL, making it easy to use regardless of the email app you prefer.
Clean Email prioritizes the security and privacy of user data, ensuring that user information is not sold or analyzed for purposes beyond their public features.
Clean Email is not a free service and requires payment to access its complete set of features, which may be a disadvantage for users who do not want to spend money to manage their mailbox effectively.
The app doesn't download full emails but only analyses email headers which may not give users complete control over their mailbox.
Although Clean Email supports all email service providers and apps, it may require some initial setup time and effort to properly integrate with your preferred email client.
Missing a tool?
List it here

->
Frequently asked
questions
The best email management software depends on your business's specific needs and goals. Some popular options include Mailchimp, Constant Contact, and Campaign Monitor. Evaluate their features, pricing, user-friendliness, and integration capabilities to determine the software that aligns with your requirements.
Email management software offers efficient campaign management, audience segmentation, automated workflows, personalization, analytics, and improved deliverability. It helps reach target audience, build customer relationships, increase engagement, and drive conversions.
The common use of email marketing software is to create, send, and manage email campaigns. It helps businesses to communicate with their audience, promote products/services, and build customer relationships. It also provides features for list management, automation, tracking, and analytics to optimize campaign performance.
Consider features like email campaign management, list segmentation, automation, personalization, A/B testing, responsive templates, analytics, integration options, deliverability, and customer support. These will help you efficiently manage and optimize your email marketing campaigns.
Email marketing software is used across various industries, including e-commerce, retail, B2B services, travel and hospitality, media and entertainment, nonprofit organizations, and more.
The cost of email management software can vary based on features, provider, and email list size. Prices can range from free plans with limited features to monthly subscriptions starting at $10 to $500 or more, depending on the scale and level of service required.
Yes, there are free email management software tools available. Some popular options include Thunderbird, Zoho Mail, and Hiri. These free plans often have limitations on features and storage, but they can be a good option for individuals or small businesses with basic email management needs.
Minimal technical expertise is required to use email management software. Most tools have intuitive interfaces and pre-designed templates that are easy to use. However, advanced features or complex automations may require some technical knowledge or assistance from support resources. Overall, basic computer skills and understanding of email marketing concepts are enough to get started.
How to use this page to find the right software
Identify your needs and requirements from the software. Consider factors like functionality, features, platform compatibility, budget, and any specific industry or personal preferences.
Based on your needs, prioritize the features or functionalities that are essential for your software.
Explore the website link of each software to gather more detailed information about it.
Revolutionize productivity and planning with interactivity
⚡ Involve customers in the planning process with interactive surveys
✉️ Improve productivity by inserting forms in emails
🤝 Allow your network to book a meeting with you inside the email
Early stage startup? These tools might help you
Better emails. less work.
super growth.