Best App Store Optimization Software in 2023
Are you looking for an App Store Optimization Software for your business? You have come to the right page. This guide will help you discover the best App Store Optimization Software of 2023 and along with a deep dive into their features, pricing, rating, etc.
What is App Store Optimization Software?
App store optimization software is a tool that helps to optimize mobile apps to rank higher in the app store search results. It involves optimizing various elements such as app title, description, keywords, and reviews to improve visibility and increase downloads. This software provides insights into user behavior and searches patterns, and provides suggestions for improving app visibility. It is a crucial tool for app developers to ensure their apps are discoverable and easily accessible to potential users.
How App Store Optimization Software work or function?
App Store Optimization software works by analyzing various factors that impact the visibility of an app in the app store. This includes keyword research, metadata optimization, competitor research, and conversion rate optimization. By optimizing these factors, ASO software can help increase an app's rankings and visibility, leading to more downloads and higher revenue. It also allows developers to track their app's performance and make data-driven decisions to continue improving their ASO strategy.
Benefits of App Store Optimization Software?
Benefits of app store optimization software:
Optimizes app store listings to improve visibility and user acquisition.
Helps track and analyze the app's performance and user engagement.
Provides insights into competitor strategies and market trends.
Increases app visibility and leads to higher organic downloads.
With the help of app store optimization software, developers can improve their app's discoverability and gain a competitive edge in the crowded app market.
How we curated this list
We conducted extensive research to identify a wide range of software options within each category. This involved exploring online resources, industry publications, software directories, and user reviews. Please note that the pricing and features mentioned here are subject to change. We recommend you to visit the product website for the latest information before making a decision.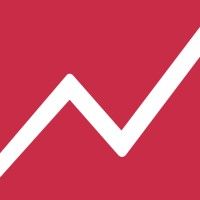 Product Description
Best-in-class solutions to help you increase your app's visibility, create high converting app pages and drive high-quality downloads.
Pros and Cons
AppTweak provides advanced ASO (App Store Optimization) tools for app developers to get their app at the top of app store search results.
Their unique Market Intelligence tool provides data to help businesses acquire new customers and enter new markets.
They offer ASO Consulting Services with a data-driven approach to help businesses grow their apps and games.
There is no information about the cost of using AppTweak's services.
The specific features and benefits of their AI-powered solutions are not mentioned in the passage.
It is unclear if they offer a free trial or demo for potential users to try out their services before committing to a purchase.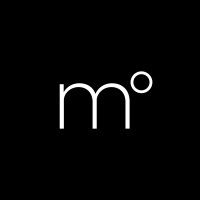 Product Description
Use Storemaven to A/B test mobile app icons, screenshots, videos, and descriptions on the App Store and Google Play. Trusted by 80% of top mobile brands.
Pros and Cons
Offers a platform to create App Store & Google Play product pages.
Provides comprehensive analytics to identify top ASO opportunities to improve product pages.
Offers multiple tools for organic and paid growth such as pre-launch and concept testing to ensure successful app launch.
The product is specifically designed for mobile app developers and may not be applicable for other industries.
The services offered are focused on App Store optimization and may not provide assistance for other aspects of mobile marketing.
Pricing is not mentioned, so it is not clear if it is affordable for small businesses or individuals.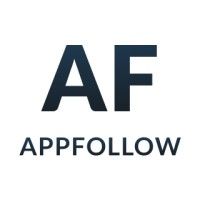 Product Description
#1 tools for managing app store reviews and ratings. Analyze user feedback, respond to reviews, automate workflows, grow app visibility for iOS, Android, Amazon, Huawei.
Pros and Cons
AppFollow provides a comprehensive platform that covers various aspects of app management, from user feedback to market intelligence and workflow automation, making it a one-stop solution for mobile app developers and product managers.
With AI-powered review management, AppFollow can enhance customer experience by providing customized and accurate replies to reviews, saving time for support agents and improving the overall user satisfaction.
AppFollow offers multiple resources and educational materials, such as blog articles, webinars, learning hub, and academies, to help users learn how to use the platform effectively and achieve their mobile marketing KPIs.
AppFollow's pricing is not transparent on its website and requires users to contact sales for a quote, which can be inconvenient for those who prefer a straightforward and upfront pricing model.
While AppFollow offers over 20 integrations with various services that process critical app data, some users may find the integration process cumbersome and time-consuming, especially if they need to use multiple integrations.
AppFollow's emphasis on review management and user feedback may overlook other important aspects of app management, such as app performance and security, which may be a concern for some users.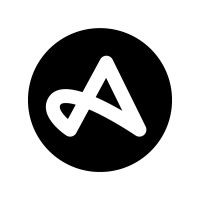 Product Description
Adjust is your end-to-end solution for every stage of the app marketing journey. Measure, optimize, and scale app growth across platforms with our award-winning technology.
Pros and Cons
The product offers an end-to-end solution for app marketing journeys, including measurement, optimization, and scaling.
It provides unified cost and revenue reporting, making it easier for businesses to track their ROI.
Fraud prevention is incorporated into the system in real-time, leading to greater security.
It may prove expensive for small businesses with limited budgets.
The resource center is exclusively focused on iOS, which may leave businesses working with other platforms without adequate support.
While the platform may analyze data from different sources, it may not offer in-depth analysis for each individual source.
Product Description
Grow your apps with our App Store Optimization and App Advertising tools. We provide services when you want more Create a free account and contact us today!
Pros and Cons
Simplifies app store optimization (ASO) process for increased visibility and downloads
Offers in-depth competitor analysis for better decision-making
Provides real-time performance tracking for continuous optimization
Limited keyword tracking capabilities
Pricing may not be feasible for small businesses and indie developers
Some features are only available on higher tier plans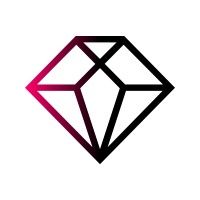 Product Description
data.ai is the industry's most trusted mobile insights and analytics platform.
Pros and Cons
Efficient data analysis leading to accurate insights and informed decision-making.
Easy to integrate with current systems.
Customizable dashboards for ease of data visualization.
Requires technical expertise for initial setup and ongoing maintenance.
May be expensive for small-scale organizations.
Limits to the scope of data analyzed and insights generated. Product Description
The domain name ASOMOBILE.COM is for sale. Make an offer or buy it now at a set price.
Pros and Cons
Excellent rating of 4.5 out of 5.
Fast and easy transfers with 98% of all domain ownership transfers completed within 24 hours.
Buyer Protection Program ensures safety for buyers when purchasing a domain name.
VAT is applicable, which may increase the total cost of purchasing the domain.
Only a limited set of payment options are available.
High cost of USD $135,000 may not be affordable for all buyers.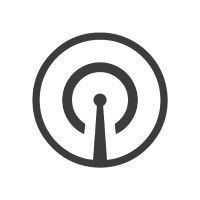 Product Description
Understand your impact in the digital and mobile economy with Sensor Tower's comprehensive highly accurate app store analytics and unique engagement insights
Pros and Cons
Provides insights and data to optimize mobile growth strategies for different industries.
Offers tools to analyze consumers' mobile behaviour, identify trends, and estimate market performance.
Offers App Store Optimization (ASO) data and insights to assess market performance and monitor app's analytics in real-time.
It is not clear how much the product costs or if there are any free options available.
Some of the product offerings are specific to certain industries, meaning it may not be useful for everyone.
Depending on the user's level of understanding of mobile analytics, some of the data insights may be difficult to interpret or implement effectively.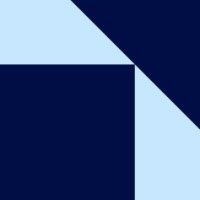 Product Description
Full Cycle App Store Optimization (ASO), Customer Support Automation, Marketing & Product Management Tools, Data and Insights to grow app business on the App Store & Google Play!
Pros and Cons
Provides comprehensive market research through the ASO Index 202-
Offers a variety of helpful resources such as articles, guides, webinars, and video courses on ASO and mobile app marketing.
Equips teams with a full cycle of ASO, customer support automation, marketing and product management tools, and data and insights to grow their app business on the App Store & Google Play.
Some of the more advanced tools, such as the PRO tools for working with reviews, may require additional fees.
The platform is largely focused on ASO and may not provide as much support for other areas of mobile app marketing.
The free plan only offers limited access to ASO tools and features.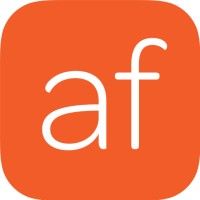 Product Description
Grow you download with simple ASO tools, app intelligence, and comprehensive app analytics for all of your mobile apps.
Pros and Cons
Provides a comprehensive view of app downloads and store performance for all apps in one place.
Offers tools for App Store Optimization (ASO) to increase visibility and monitor keyword ranks.
Allows for analysis of competition download and revenue trends over time and by country.
It requires enabling javascript to use the site properly.
Some features, such as Ad Intelligence, are not available yet.
The site may be geared more towards businesses and may not be as helpful for individual app developers. Product Description
Mobile Action is a leading App Store Optimization and App Marketing tool that provides world class data.
Pros and Cons
Provides a comprehensive and all-in-one platform for app marketing intelligence.
Offers ASO intelligence and keyword tools to increase app visibility and drive conversion.
Gives access to ad intelligence to monitor mobile ads and fine-tune user acquisition strategy.
There is no information provided about the pricing of the product.
The product might not suit the needs of people who do not have or plan to create a mobile app.
The product may require some technical knowledge to use effectively. Product Description
An ecosystem of products and services for Apple Search Ads optimization, app launch, A/B testing, ASO and fully-managed app growth.
Pros and Cons
Offers a full-funnel view which speeds up automation rules and scales with AI algorithms and insights.
Helps validate game concepts, test product hypothesis, and optimize traffic, so that one doesn't lose money and users on launching no-win games, apps, or app features.
Provides data-driven insights to fuel innovation and growth, along with an ecosystem of products and services for app growth.
Lack of information on pricing or cost structure.
Some of the offerings cater more towards automation rather than creativity or personalization.
It may take time to fully understand and utilize all of the various products and services offered. Product Description
Build products and services on top of iTunes and Google Play app store data API.
Pros and Cons
Comprehensive API for global app store data, with access to app data for all Google Play and iOS App Store apps in 155 countries, including 10 years of historical data.
Daily fresh, high-quality app data that is easy to parse and use in your preferred development tools.
Hands-on support from AppMonsta to help you figure out how to best utilize the app data in your project.
No information provided on the cost of the premium services available beyond the free API key, which may be an issue for businesses looking to use more advanced analytics features.
No proprietary data analysis tools built into the AppMonsta service, which means users may need to integrate with external analytics services to get the most value from the data.
May require significant time and effort to fully integrate the data with existing systems and tools, which could be an obstacle for businesses with limited development resources. Product Description
Improve your app's marketability and save money with Geeklab's A/B testing for App Store, Google Play, Huawei AppGallery, and Steam store pages. Get insights from over 60 elements to enhance your app store conversion rates.
Pros and Cons
Emphasizes the importance of writing well-structured and readable code, which leads to better maintainability and fewer errors.
Recognizes the shift in programming towards a cooperative effort, which supports teamwork and collaboration among programmers.
Highlights the satisfaction of creating understandable programs, which promotes creativity and a sense of accomplishment.
Does not acknowledge the challenges of dealing with legacy code or working with outdated technologies.
Potentially overlooks the importance of performance and efficiency in programming.
Does not address the potential drawbacks of relying too heavily on teamwork and code reviews, such as decreased individual accountability.
Missing a tool?
List it here

->
Frequently asked
questions
The best app store optimization software will depend on your specific needs and goals. Popular options include App Annie, Sensor Tower, and Mobile Action. Evaluate features, pricing, scalability, and integration capabilities to find the software that aligns with your business requirements.
App store optimization (ASO) software offers benefits such as keyword research, competitor analysis, tracking of app performance metrics, A/B testing, and localization. It helps businesses improve their app visibility, increase organic downloads, maximize ROI, and enhance user engagement and retention.
The common use of app store optimization software is to optimize the mobile app's visibility, increase downloads, and improve rankings on app stores. It enables businesses to analyze and optimize keywords, descriptions, titles, and graphics for maximum app store performance. It also provides features for competitor analysis, A/B testing, and tracking to improve the app's overall performance.
When choosing app store optimization software, consider features like keyword research, competitor analysis, tracking performance and rankings, user reviews and ratings, analytics, integration options, and customer support. These features will help you effectively optimize your app's visibility and performance in the app store.
App store optimization software is primarily used in the mobile app development industry. It helps app developers and marketers to improve their app's visibility and ranking in app stores, leading to increased downloads and user engagement.
The cost of app store optimization software can vary based on features and provider. It can range from free plans with basic features to monthly subscriptions starting at $10 to $100 or more, depending on the level of service required.
Yes, there are free app store optimization (ASO) software tools available. Some popular options include App Annie, Mobile Action, and Sensor Tower. These free plans often have limitations on features, app tracking, and competitor analysis. However, they can be a good starting point for small app developers or those with basic ASO needs.
Like email marketing tools, app store optimization software is designed to be user-friendly and intuitive. Basic computer skills and an understanding of app store optimization concepts are generally enough to get started. However, advanced features or customization may require some technical knowledge or assistance from support resources.
How to use this page to find the right software
Identify your needs and requirements from the software. Consider factors like functionality, features, platform compatibility, budget, and any specific industry or personal preferences.
Based on your needs, prioritize the features or functionalities that are essential for your software.
Explore the website link of each software to gather more detailed information about it.
Elevate your marketing campaigns with interactivity
📈 Increase engagement and conversions with interactive emails
✉️ Automate lifecycle email marketing for pin-point targeting with emails
⚡ Nurture leads with fun widgets like spin-the-wheel, quizzes, polls, etc
Early stage startup? These tools might help you
Better emails. less work.
super growth.