Best Content Management Software in 2023
Are you looking for a Content Management Software for your business? You have come to the right page. This guide will help you discover the best Content Management Software of 2023 and along with a deep dive into their features, pricing, rating, etc.
What is Content Management Software?
Content management software is a tool that helps businesses organize, create, edit and publish digital content such as blog posts, videos, and images. This software enables teams to collaborate on content creation and allows for easy editing, formatting, and version control. With content management software, businesses can maintain a consistent brand voice across all channels and ensure that their content is up-to-date and relevant. It simplifies the content creation process, resulting in more efficient workflows and higher-quality content.
How Content Management Software work or function?
Content management software is a platform that enables businesses to create, store, and manage digital content. It assists organizations in easily organizing their content, including text, audio, images, and video, in a centralized location. This software also allows content creators to collaborate more efficiently during the content creation process. Moreover, it can integrate with other tools such as analytics, SEO optimization, and social media management, enhancing an organization's overall digital marketing strategy.
Benefits of Content Management Software?
Benefits of content management software:
Improved organization and collaboration within teams due to centralized access to documents and files
Increased efficiency in content creation and publishing processes
Enhanced security measures to protect sensitive information and maintain compliance standards
Streamlined workflows and reduced errors through automated tasks and notifications
Better analytics and insights to track performance and make data-driven decisions.
How we curated this list
We conducted extensive research to identify a wide range of software options within each category. This involved exploring online resources, industry publications, software directories, and user reviews. Please note that the pricing and features mentioned here are subject to change. We recommend you to visit the product website for the latest information before making a decision.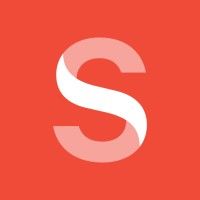 Product Description
Build remarkable experiences at scale. Sanity is a customizable solution that treats content as data to power your digital business.
Pros and Cons
Deeply customizable content workspaces and real-time collaboration help content creators experiment and execute on ideas faster to deliver revenue-driving content.
Sanity Composable Content Cloud provides the most flexible content workspace and is interoperable with best-in-breed technologies to unleash innovation.
Sanity Content Lake unites your enterprise around a single source of content truth, making it readily available to power scalable multi-experience customer engagement.
No prices mentioned on the website might make it difficult for potential customers to evaluate the product before making a purchase decision.
The website is overloaded with information that might make it difficult for users to find the information they need quickly.
The company caters to a niche market, so it may not be ideal for businesses that do not rely on content as their primary revenue source.
Product Description
Storyblok is the headless content management system that empowers developers and content teams to create better content experiences across any digital channel.
Pros and Cons
Cloud-native, headless CMS built to scale
Visual editing experience for content creation
Works with any framework for technology integration
No clear pricing information mentioned
Limited information provided on customer support or service
Lack of detailed information on specific features and solutions offered.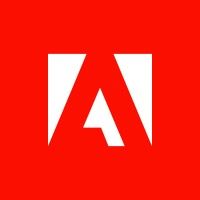 Product Description
Quickly and simply build a personalized website to showcase your creative work with Adobe Portfolio. Now included free with any Creative Cloud subscription.
Pros and Cons
Powerful and advanced features for document formatting and publishing
XML and DITA support for structured authoring
Integration with Adobe Experience Manager for content management
Steep learning curve for beginners
Limited collaboration and review tools compared to its competitors
Expensive price point for small businesses or individuals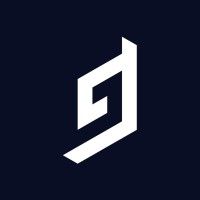 Product Description
Build a GraphQL backend in minutes. Build with a future-proof, API-first approach that sets your frontend developers free from the conventions and structures of traditional content management systems, with minimum payload, client-driven data queries, and generated documentation.
Pros and Cons
Hygraph allows for easy GraphQL backend creation, giving frontend developers the freedom they need to build their projects without the constraints of traditional content management systems.
The content model editor is intuitive and can define data structures, relations, and permissions.
Hygraph provides powerful tools for content creators, allowing them to easily create content of any shape, with role-based publishing workflows and translation capabilities.
Some users may find Hygraph's interface overwhelming due to the numerous tools and features available.
Hygraph may not be suitable for users who do not need or want to use GraphQL technology.
It may take some time and effort for users to learn and fully utilize all of Hygraph's features and capabilities.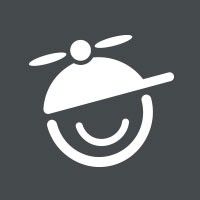 Product Description
Best-in-class technical writing tools for authoring and publishing content like knowledge bases, user manuals, online/web help, and more. Free 30-day trial!
Pros and Cons
MadCap Software offers a variety of products such as Flare, Central, and IXIA CCMS to cater to different needs and industries.
The company provides customer success stories from leading brands, a customer showcase to see what's possible and customer reviews and testimonials from G2, which can help potential buyers make an informed decision.
MadCap Software promises to offer better content experiences backed by world-class support to help businesses scale.
The passage does not provide any information about the pricing of MadCap Software's products, which may deter potential buyers who have a limited budget.
Some of the products offered by MadCap Software, such as Flare and IXIA CCMS, are focused on topic-based authoring and component content management system, which may not be suitable for all types of businesses.
The passage is too technical in nature, which may make it difficult for potential buyers who are not familiar with industry-specific terminology.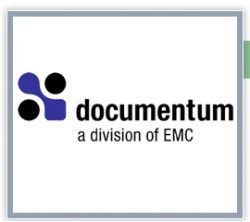 Product Description
Documentum provides a comprehensive information management solution that empowers organizations to take full control of their content, delivering scalability and versatility across all content types.
Pros and Cons
Documentum provides centralized control of document management, enabling organizations to improve document security, collaboration, and compliance.
It offers a scalable and customizable solution that can adapt to meet the changing needs and growth of an organization.
Documentum integrates with a wide range of enterprise applications, making it a versatile platform for document processing and management.
Documentum is a premium product and comes with high licensing costs, making it an expensive option for small businesses.
The initial setup and customization of Documentum can be complex and time-consuming, requiring dedicated IT resources.
The user interface of Documentum can be somewhat dated and difficult to navigate, requiring significant training and support for new users.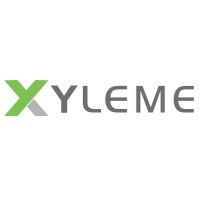 Product Description
Xyleme provides all the benefits of a CCMS and an LCMS, streamlining content authoring, publishing, delivery & analysis into a centralized, collaborative environment, making it easy to reuse and personalize even the most complex global content libraries.
Pros and Cons
Xyleme offers a unified solution for content authoring, management, delivery and syndication at scale.
The platform provides an end-to-end enterprise content management system that helps transform the content supply chain to maximize speed to market.
Xyleme simplifies reuse and integrates content across enterprise platforms to reduce content development and maintenance costs.
No information is provided on the pricing of Xyleme products and solutions.
The website doesn't provide detailed information on the integrations and APIs available with the platform.
The target audience of the product seems to be more focused on enterprise-level companies, which might exclude smaller businesses or individuals.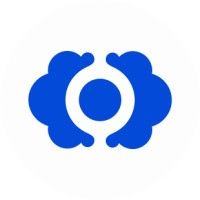 Product Description
The visual CMS that gives content teams full autonomy on your developer-approved tech stack.
Pros and Cons
CloudCannon provides an intuitive editing platform for content teams to easily edit website content.
It allows users to work with the frameworks of their choice for website development.
CloudCannon's unified workflow ensures that all teams stay in sync and collaborate efficiently.
The pricing for CloudCannon is not transparent or readily available on the website.
CloudCannon may not be suitable for larger enterprise-level companies with complex needs.
The platform may require some technical expertise, making it less accessible for beginners.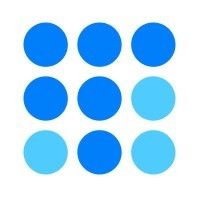 Product Description
Paligo is a modern CCMS (Component Content Management System) with authoring, single-sourcing, publishing, and translation management.
Pros and Cons
Paligo is an end-to-end Component Content Management System (CCMS) solution for technical documentation, policies and procedures, knowledge management, and more.
Provides topic-based authoring and smart content reuse in a component content management system that enables you to release your documentation in a fraction of the time.
Generates a fast return on investment, up to 75% savings on content reuse, up to 25% time saved reviewing, up to 40% ticket deflection, and up to 90% translation efficiency.
The pricing of Paligo's services are not stated on their website, making it difficult for potential customers to estimate the cost.
Paligo may not be suitable for newcomers in technical writing as it requires prior knowledge of structured authoring principles.
Paligo's complex features may take time to master, which may be cumbersome for employees in a fast-paced work environment.
Product Description
Help your customers find the right answers - right away.
Pros and Cons
Heretto provides an end-to-end, cloud-based solution to create, manage, and deploy documentation and help content for self-service at scale.
CCMS helps to collaboratively author and maintain personalized, structured content at scale.
The Content-as-a-Service (API) is used to connect knowledge documentation and help content to different products.
It is a cloud-based solution, which may not be suitable for those organizations that require an on-premise solution.
The solution may be expensive for small businesses that cannot justify the investment.
The learning curve may be steep for non-technical users who require training to use the CCMS system.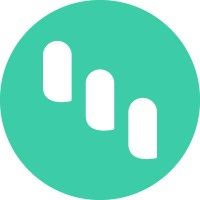 Product Description
Kontent.ai is the headless CMS that enables organizations to have complete control over content to speed up time to market and engage meaningfully with audiences across channels.
Pros and Cons
Complete control over content for delivering standout experiences
Real-time collaboration and planning for making the best of the ideas, faster
API-first cloud-native headless solution that supports fast, efficient, and secure development
No clear pricing information provided on the website
May require technical expertise to use for optimal results
Some users may prefer a more traditional CMS approach with a visual interface and templates. Product Description
We are a SaaS-based digital publishing platform and interactive content management system for equipment manufacturers and asset-intensive professionals.
Pros and Cons
Easy-to-use interface for creating and enriching content, saving significant time in publishing and updating catalogs.
Cloud library features allow manufacturers to securely distribute content to partners and customers through a branded interface in multiple languages, improving sales and support.
Storefront feature turns electronic parts catalogs into an online sales channel, allowing buyers to search, select, quote, or order parts with real-time price and inventory updates, increasing revenue and convenience for customers.
No information is provided about the pricing of the product or subscription plans, making it difficult to determine if it is affordable for all types of businesses.
It is not clear if the product offers support for all types of manufacturing and asset intensive industries, making it unsuitable for some businesses.
No details about the scalability of the product are given, which is crucial for businesses looking to expand their operations in the future. Product Description
Explore the Cinnamon Hotels and Resorts Official Site to witness the warmth, luxury and hospitality offered by the best of Sri Lanka hotels during your vacation.
Pros and Cons
Natural flavor enhancer that offers numerous health benefits.
Can be used in a variety of sweet and savory dishes.
Can aid in managing blood sugar levels in people with diabetes.
May cause liver damage if consumed in large quantities.
May interact with certain medications.
May cause allergic reactions in some individuals. Product Description
Xpublisher offers innovative & certified publishing solutions for successful creation, management & publishing of your content. Learn more now!
Pros and Cons
Highly secure SaaS
Smooth integration and maintenance
Facilitates collaboration on XML document creation
No mention of pricing or free trial period
May not be suitable for those who prefer offline XML editing
Limited information on customer support and training options.
Missing a tool?
List it here

->
Frequently asked
questions
The best content management software depends on your needs. Some popular options are WordPress, Drupal, and Joomla. Evaluate features such as ease of use, customization options, and security to determine which software aligns best with your goals.
Content management software helps businesses manage their digital content from creation to publishing. It offers benefits such as streamlined content creation and editing, version control, centralized storage and access, collaboration tools, and improved search and retrieval capabilities. It saves time, reduces errors, ensures consistency, and empowers teams to create high-quality content efficiently.
The common use of content management software is to create, organize, and publish digital content. It enables businesses to manage their website, blog, and social media content, collaborate with content contributors, improve SEO, and streamline content workflows. It also provides features for version control, content reuse, and analytics to measure content performance.
Consider features like content creation and management, SEO optimization, analytics, scheduling, user collaboration, integration options, security, and customer support when selecting content management software. These features will allow you to effectively organize and optimize your content strategy.
Content management software is used in various industries, including publishing, media and entertainment, education, healthcare, government, and more. It is a powerful tool that enables businesses to manage, organize, and distribute digital content such as documents, images, videos, and audio files across multiple channels and platforms.
The cost of content management software varies based on features, provider, and usage. It can range from free plans with limited features to monthly subscriptions starting at $10 to $500 or more, depending on the scale and level of service required.
Yes, there are many free Content Management System (CMS) tools available. Some of the popular ones include WordPress, Joomla, and Drupal. These free options often have limitations on certain features and customizations. However, they can be a good starting point for small businesses or those with basic content management needs.
Content management software requires a moderate level of technical expertise. Basic knowledge of computer systems and software is necessary to use pre-designed templates and easy-to-use interfaces. However, advanced features such as customizing templates and creating automated workflows may require technical knowledge or assistance from support resources.
How to use this page to find the right software
Identify your needs and requirements from the software. Consider factors like functionality, features, platform compatibility, budget, and any specific industry or personal preferences.
Based on your needs, prioritize the features or functionalities that are essential for your software.
Explore the website link of each software to gather more detailed information about it.
Elevate your marketing campaigns with interactivity
📈 Increase engagement and conversions with interactive emails
✉️ Automate lifecycle email marketing for pin-point targeting with emails
⚡ Nurture leads with fun widgets like spin-the-wheel, quizzes, polls, etc
Early stage startup? These tools might help you
Better emails. less work.
super growth.