Best Association Management Software in 2023
Are you looking for an Association Management Software for your business? You have come to the right page. This guide will help you discover the best Association Management Software of 2023 and along with a deep dive into their features, pricing, rating, etc.
What is Association Management Software?
Association management software is a type of software solution designed to assist associations and non-profit organizations with various aspects of membership management and communication. This includes features such as event registration, member directories, email marketing, fundraising, and financial management. Its goal is to streamline administrative processes, increase member engagement, and improve the overall effectiveness of the association's operations.
How Association Management Software work or function?
Association management software (AMS) is designed to streamline the operations of associations, nonprofits, and member-based organizations. AMS functions include event and membership management, tracking member information, generating reports, and communicating with members. AMS offers a centralized platform to manage multiple aspects of an organization. The software can automate many tasks, making the organization run more efficiently. AMS also provides insights and analytics through data visualization, allowing organizations to make data-driven decisions for the future.
Benefits of Association Management Software?
Association management software (AMS) can provide significant benefits for organizations, including:
Streamlining administrative tasks such as membership management, event planning, and financial management.

Providing tools for effective member communication and engagement, including email marketing and social media integration.

Enabling deeper insights into member data and behavior, which can inform strategic decisions and improve member satisfaction.
With the help of AMS, organizations can save time and resources while optimizing member experiences and fostering growth.
How we curated this list
We conducted extensive research to identify a wide range of software options within each category. This involved exploring online resources, industry publications, software directories, and user reviews. Please note that the pricing and features mentioned here are subject to change. We recommend you to visit the product website for the latest information before making a decision.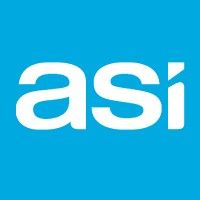 Product Description
iMIS is the world's only Engagement Management System and #1 platform designed for the unique needs of association, union, and membership management.
Pros and Cons
The iMIS platform is purpose-built for association, union, and membership management, which means it is designed to meet the unique core needs of these organizations.
The platform is flexible and can be extended and grown to meet the changing needs of the organization.
The platform harnesses the power of Microsoft Azure, which is a highly reliable and secure cloud computing platform.
It is not clear from the passage how easy it is to use or how user-friendly the platform is.
There is no information provided about the cost of using the iMIS platform, so it is unclear whether it is affordable for smaller organizations.
The passage focuses heavily on the technical aspects of the platform, such as data silos and Microsoft Azure, which may be confusing or irrelevant for some readers.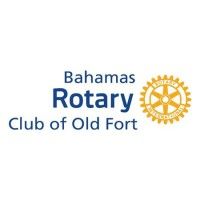 Product Description
ClubRunner is the award-winning membership management and communication platform that has impacted hundreds of thousands of people worldwide.
Pros and Cons
User-friendly platform with easy navigation
Provides a range of features for managing and organizing club activities
Offers customized communication tools for members
Limited customization options for website design
Learning curve for new users
Additional fees for premium features may be a financial burden for smaller clubs.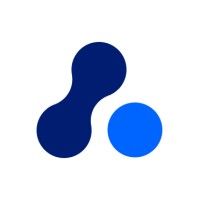 Product Description
Glue up is an all-in-one platform that helps you build and scale your community through events, memberships, CRM, email campaigns, finance, payments and marketing tools.
Pros and Cons
The all-in-one software offers a range of tools for membership management, event planning, community and email campaigns, allowing organizations to centralize all data and streamline processes.
The software offers personalized communication and feedback measurement tools to better engage members or customers.
The platform offers integrations with a range of other tools and apps.
The product may be complex and overwhelming for some organizations, particularly smaller ones that do not require such comprehensive management tools.
While the software may centralize data, there may be limitations in terms of customization or flexibility.
The pricing of the software is not mentioned in the passage, which could be a concern for organizations on a limited budget.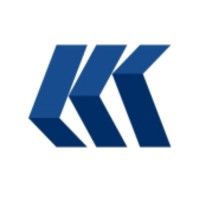 Product Description
Associations, clubs get easy-to-use platform. Manage membership, dues, events, calendar, discussion forums, more. Custom website, telephone help desk
Pros and Cons
ClubExpress is a self-contained platform that can handle every aspect of club and association management from membership management to communication and payment processing.
The website is streamlined for mobile devices and offers a unique and specialized mobile experience.
ClubExpress provides unparalleled support for every admin and member through telephone, email, and admin forums.
The pricing for ClubExpress is not mentioned in the passage, so it is unclear how affordable or expensive it might be.
Although ClubExpress offers a mobile app, it is not specified what special functions the app provides for mobile users.
The passage only mentions support for US-based members, so it is unclear whether or not ClubExpress provides support for international members.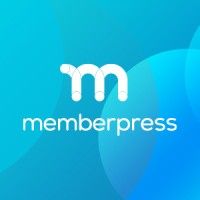 Product Description
MemberPress is the WordPress membership plugin for 7-figure creators. Monetize your site with memberships and subscriptions, online courses, paywalls, private communities, and more.
Pros and Cons
MemberPress offers a range of features to build and sell courses, drip content, set up paywalls, and accept various payment gateways.
MemberPress has a built-in ReadyLaunch™ page builder that allows anyone to create high-converting, mobile-responsive pages in minutes, without any tech or design skills.
MemberPress offers excellent customer support and is recommended by top influencers and web hosts.
MemberPress is a premium plugin for WordPress, so it might not be affordable for everyone.
Some users report that MemberPress has a steep learning curve, so getting started might take some time.
MemberPress does not offer a free trial, so users cannot test the plugin before purchasing.

Product Description
Rated #1 year after year, WildApricot is the most powerful, all-in-one membership management software. Start an instant free trial now.
Pros and Cons
Powerful cloud software to help organize and simplify tasks like membership, event management, and online payments.
Enables easy access to customer data through a centralized online database.
Offers built-in web tools to help create or enhance an organization's website.
No information on system compatibility with different operating systems or browsers.
No information on the number of users or administrators allowed per account type.
No pricing information mentioned which could create uncertainty around cost viability.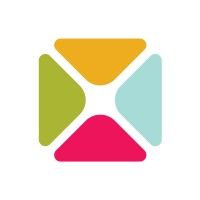 Product Description
Increase efficiency and member engagement with nonprofit member management software designed specifically for your complex nonprofit operations. Learn how.
Pros and Cons
The software is specifically designed for nonprofit organizations with powerful and simple features.
Provides a 360-degree view of member profiles to better understand and serve members.
Offers flexible billing options, payment assistance, and online registration for programs.
The pricing of the software is not mentioned in the passage.
Only a few organizations are mentioned as potential customers, which may limit the scope of the software.
The passage does not mention any unique or innovative features that may differentiate it from other nonprofit management software.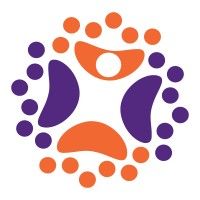 Product Description
Our association management software is leading the association industry with advanced association membership management software.
Pros and Cons
The software offers a wide range of productivity modules that can assist with association management, including event management and marketing automation.
The system is designed for efficiency and growth, and offers a built-in marketing automation module.
The software comes with comprehensive assistance and customer support, including guided data migration and implementation and thorough on-going training.
The cost of GrowthZone AMS is not specified and may not be affordable for small associations with limited budgets.
The product is primarily geared towards chambers of commerce, and may not be suitable for other types of associations.
The software may require a learning curve for those who are not familiar with association management software or marketing automation.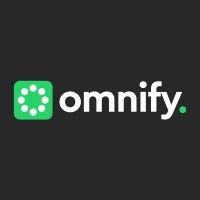 Product Description
Automate your business & simplify your life with Omnify's all-in-one online booking system that streamlines operations through one simple dashboard.
Pros and Cons
Omnify offers a comprehensive solution for facility management needs, including managing court listings, creating custom time slots for all courts, allowing clients to check-in on their booking time, and enabling automatic door access with third-party integrations.
The client portal allows clients to manage their subscriptions, bookings, payments, and family members easily, freeing up hours of administrative workload.
With over 20,000 professionals trusting Omnify to manage their group classes, businesses that use Omnify save time and money, have seen exponential growth, and can expect to increase their revenue by 3x in the first month.
No pricing information is readily available on the website, which may be a disadvantage for potential customers who want to know the pricing before committing to a demo or trial.
The website's layout is cluttered and overwhelming, which may deter some potential customers from exploring further.
It is not clear from the website what industries or types of businesses Omnify would be best suited for, which may lead to confusion or uncertainty for those looking for a specific type of solution.
Product Description
Membership software trusted by nonprofits, associations and other member-based organizations for 20 years to improve member retention and grow revenue.
Pros and Cons
Offers an all-in-one member management system that helps save staff time and boost member engagement.
Provides a powerful AMS for small to mid-sized organizations that simplifies operations and great member engagement.
Offers a leadership position in the market based on its two-decade experience in partnering with membership organizations.
No mention of pricing or cost structures.
The website doesn't have detailed information on how the software works or screenshots of the interface.
Only provides a 15-minute demo, which may not be enough time to fully evaluate the software. Product Description
MemberClicks provides connected software solutions designed to simplify membership management. Click to read more!
Pros and Cons
Central platform for membership, event, and payment management.
Easy-to-use cloud-based software that can be accessed from anywhere.
Solutions tailored to meet the needs of different types of member-based organizations.
Pricing information is not readily available on the website.
It is unclear how many users or members can be accommodated within the software.
The level of technical support offered to clients is not specified. Product Description
Private community software and a team of experts who help build online communities that delight your audience and achieve incredible results.
Pros and Cons
Mobilize offers solutions for various organizations such as associations, professional networks, direct sales orgs, and nonprofits.
Mobilize helps to activate members, drive engagement, gain intelligence, accelerate growth, and improve retention.
Mobilize offers resources such as a resource center with free downloadable ebooks and whitepapers, a blog with industry trends, and a community to explore.
There is no indication of the cost of using Mobilize's services.
The level of support provided by Mobilize is unclear.
The effectiveness of Mobilize's solution in achieving successful outcomes is not guaranteed. Product Description
ReadyMembership delivers quick results and supports your ambitions to grow your membership base, income and digital services.
Pros and Cons
Easy setup and configuration for membership sites.
Multiple membership levels can be created with different access permissions.
Secure payment integration with major payment gateways.
Limited customization options for design and layout.
No built-in support for content drip or automated email campaigns.
Limited 3rd-party integrations available. #14
Fonteva for Associations
Product Description
Fonteva for Associations is a powerful association management software, offering a comprehensive solution for medium to large-sized organizations with 10+ staff users. The software combines Salesforce CRM with member-based features, enabling organizations to efficiently manage their associations, membership, events, and more.
Pros and Cons
The Fonteva app marketplace provides a wide range of solutions for different industries and roles, which can help users find tailored solutions for their specific needs.
The platform is integrated with Salesforce, the global leader of CRM, which ensures high-quality service and support.
Fonteva has received positive feedback from users for easy configuration, use, and customization.
There is no information provided about the pricing structure, which may make it difficult for potential users to estimate the cost.
The website does not offer a free trial, which can limit users' ability to test the platform before committing to a purchase.
The website is not very user-friendly and may require some effort from users to find the right information. Product Description
An affordable and easy-to-use association management software solution that can efficiently streamline a member-based organization's day-to-day administrative processes.
Pros and Cons
All-in-one system for managing associations, events, and communication.
Automated processes for membership billing and renewals.
Integrated event solution with tools for event registration, virtual events, and volunteer management.
No mention of mobile app for members to access association information.
No information provided on the level of customization available for website design.
Pricing not mentioned on the website, which may be a concern for potential customers.
Missing a tool?
List it here

->
Frequently asked
questions
The best association management software varies based on your specific needs and goals. Popular options include MemberSuite, Wild Apricot, and Fonteva. Evaluate features, pricing, scalability, and integration capabilities to find the software that aligns with your association's requirements.
Association management software provides benefits to manage memberships, events, communication, fundraising, finances, and reporting. It simplifies complex tasks, automates workflows, improves accuracy, engages members, and increases productivity. It is an essential tool for associations to grow and prosper.
The common use of association management software is to streamline administrative and operational tasks of associations, clubs, and non-profits. It enables them to manage memberships, events, payments, communications, and reporting efficiently. It also provides features for online community building, fundraising, and marketing to engage members and achieve organizational goals.
When choosing association management software, consider features like member management, event management, payment processing, communication tools, reporting and analytics, mobile accessibility, integration options, data security, and customer support. These features will help you effectively manage and streamline your association's operations.
Association management software is popular in various industries, including nonprofit organizations, trade associations, chambers of commerce, professional societies, and other member-based groups. It offers features like membership management, event management, fundraising, and communication tools to help associations streamline their operations.
Association management software cost varies on factors such as features, provider, and size of the association. It can range from free plans with limited features to monthly subscriptions starting at $50 to $500 or more, depending on the level of service required.
Yes, free association management software is available. Some popular options include Wild Apricot, Tendenci, and ClubRunner. These free plans often have limitations on features and member numbers. However, they can be a good starting point for small associations or those with basic management needs.
Association management software requires a moderate level of technical expertise. Basic computer skills are necessary, as well as knowledge of association management concepts. However, more complex features and customization options may require some technical knowledge or assistance from support resources.
How to use this page to find the right software
Identify your needs and requirements from the software. Consider factors like functionality, features, platform compatibility, budget, and any specific industry or personal preferences.
Based on your needs, prioritize the features or functionalities that are essential for your software.
Explore the website link of each software to gather more detailed information about it.
Engage employees right inside emails
⚡ Streamline employee onboarding with interactive emails
✉️ Conduct pulse surveys and gather feedback inside the emails
🔥 Organize outings & collect opinions with interactive polls in emails
Early stage startup? These tools might help you
Better emails. less work.
super growth.