Best Billing Software in 2023
Are you looking for a Billing Software for your business? You have come to the right page. This guide will help you discover the best Billing Software of 2023 and along with a deep dive into their features, pricing, rating, etc.
What is Billing Software?
Billing software is a tool designed to automate billing and invoicing tasks. It simplifies the process of generating invoices by allowing users to customize billing templates, add their logo, set billing preferences, set up automated billing schedules, and manage customer information in one central location. It helps businesses save time and increase productivity by reducing the time required to generate invoices and maintain customer records. Billing software also helps businesses track and manage their cash flow, monitor outstanding payments, and generate real-time reports. Overall, billing software is an essential tool for any business looking to streamline their billing process.
How Billing Software work or function?
Billing software enables businesses to streamline their invoicing and payment processes, creating efficiency and reducing errors. These applications track customer information, create and send invoices, and manage payment reminders and transaction records. By automating these tasks, billing software saves time and reduces overhead costs. In addition, businesses can easily monitor outstanding payments, generate financial reports, and analyze customer data to improve their cash flow and profitability.
Benefits of Billing Software?
Benefits of billing software:
Simplifies the billing process, reducing time and errors
Generates invoices and tracks payments automatically
Provides valuable insights into sales and revenue trends
Offers customizable billing options for different types of businesses
Increases efficiency and productivity
Helps businesses maintain financial records and compliance.
How we curated this list
We conducted extensive research to identify a wide range of software options within each category. This involved exploring online resources, industry publications, software directories, and user reviews. Please note that the pricing and features mentioned here are subject to change. We recommend you to visit the product website for the latest information before making a decision.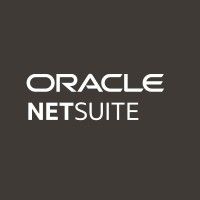 Product Description
NetSuite is the leading integrated cloud business software suite, including business accounting, ERP, CRM and ecommerce software.
Pros and Cons
NetSuite offers a wide range of products and solutions to cater to different business needs such as ERP, CRM, human capital management, etc.
The platform provides multi-currency and multi-language support that makes it easier for businesses to operate globally.
NetSuite offers a suite of services such as customer success, education services, and support services to help businesses make the most of their investment.
The platform may not be affordable for small businesses as it is geared towards mid-size and enterprise-level businesses.
The learning curve for using NetSuite can be steep for users who are not familiar with cloud-based ERP systems.
NetSuite's user interface can be overwhelming and confusing for those who are not used to working with complex software.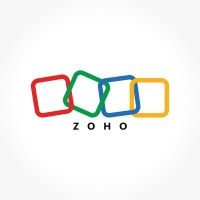 Product Description
Zoho Invoice is free invoicing software designed for freelancers & small business owners. Grow your business with the best online invoice software. Sign up now!
Pros and Cons
Zoho Invoice is a free online invoicing software that helps small businesses to craft professional invoices, keep track of expenses, log the work hours and send payment reminders.
They provide a wide range of features such as recurring invoices, quotes, time tracking, expense tracking, and customer portals.
Zoho Invoice offers a variety of languages and currencies to help businesses work across the globe.
Zoho Invoice is free, however, to unlock some features, users have to switch to a paid version.
The user interface might be challenging to navigate for beginners.
Some users have reported that the functionality of mobile apps needs improvement.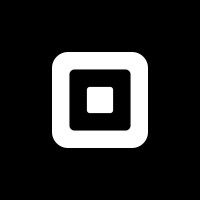 Product Description
Square Invoices Features: ✓ Automatic Reminders, ✓ACH Payments, ✓ Invoices Templates, ✓ Online Invoices, ✓ Credit Card Payments, ✓ CRM.
Pros and Cons
Square Invoices is free to use and allows businesses to send unlimited invoices and estimates from anywhere.
It offers advanced tools such as custom invoice templates, project folders, milestone-based payment schedules, and multi-package estimates to help run businesses more effectively.
Square Invoices allows customers to pay invoices online, in person, or from their phone with a wide range of payment methods, including credit cards, Apple Pay, Google Pay, and ACH bank transfer.
Square Invoices charges processing rates for online and in-person card payment, which may add additional costs for businesses.
The software does not support multi-currency acceptance, which may limit its usability for businesses that deal with customers in different countries.
Square Invoices does not offer integration to all accounting software providers, which may be a disadvantage for businesses that use software other than QuickBooks Online or Xero.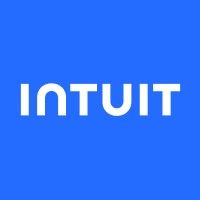 Product Description
Compare QuickBooks Desktop with QuickBooks Online to find the best solution for your business. Find the right QuickBooks product for your business.
Pros and Cons
QuickBooks has a range of products to suit different business needs and sizes.
QuickBooks products offer cloud-based options, allowing users to work from anywhere with an internet connection.
QuickBooks provides a range of features including inventory management, time tracking, and real-time collaboration, among others.
Some QuickBooks products can be expensive, especially the Desktop Enterprise version with an annual subscription of $2160 to $178-
Some features, such as receipt capture and advanced inventory management, are only available with certain subscription plans and can cost extra.
Although QuickBooks has an option for assisted migration from Desktop to Online, the migration results are not guaranteed to be seamless and may vary based on file size and business complexity.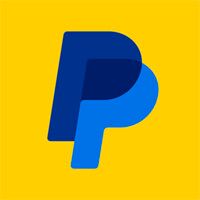 Product Description
Create a PayPal Invoice with our invoice generator and free invoice templates. Use PayPal Invoicing and get paid online.
Pros and Cons
PayPal invoicing is easy to use and included in all PayPal accounts.
Customers can pay invoices using various payment methods, including debit/credit cards, bank accounts and even PayPal credit.
The PayPal Business app allows users to create and manage invoices on-the-go.
PayPal charges a transaction fee for receiving payments through invoices.
International transactions attract additional percentage-based fees.
The customer receiving the invoice does not need a PayPal account but may have to create one to pay. Product Description
TallyPrime is an all-in-one integrated business management software to manage accounting, inventory, banking, payroll & various other processes.
Pros and Cons
TallyPrime offers a customizable report feature that allows you to slice and dice reports the way you want, giving you better insights for making informed business decisions.
The software facilitates quick and hassle-free bills receivables and payable management, optimizing cash flow and enabling better control over finances.
TallyPrime offers efficient taxation and compliance management with its accurate and reliable books, giving confidence in filing correct returns on time.
The one-time cost of purchasing TallyPrime might be a deterrent for some small businesses with tight budgets.
Although the software may be easy to navigate, some users might still require guidance while using it, and not all of them might have access to certified candidates.
The web-based access to business reports comes with a prerequisite of real-time and secure access and may not be an option for businesses with slow or unreliable internet connectivity.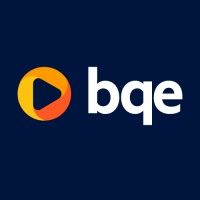 Product Description
Our all-in-one accounting and invoicing software manages everything from one platform. Stop switching between systems and start working. Try BQE CORE now.
Pros and Cons
BQE CORE offers a fully integrated suite of intuitive tools for back office automation that can power front office insights.
The software provides real-time insights into project performance that enable clients to make better decisions on deadline progress, budgets, profitability, and more.
BQE CORE is an all-in-one software solution that consolidates everything from project management, accounting, reporting, and automation services in one place.
The website provides limited information about the pricing plan for the software, which may create confusion among new clients.
BQE CORE seems to be tailored to project-based firms, so it may not benefit companies outside this category.
Although it offers personalized demos, BQE may lack additional educational resources or tutorials for self-learning.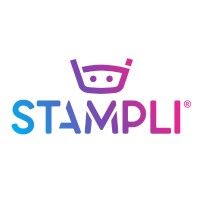 Product Description
Stampli's AI-powered Accounts Payable automation solution brings all AP-related communication, documentation, & workflows into one place.
Pros and Cons
Advanced AI: Stampli has Billy the Bot, which helps automate manual tasks and adapt to unique AP processes, reducing tedious manual tasks for staff.
Control: Stampli brings all AP-related communication, documentation, and workflows into one place, giving users visibility and control over the entire invoice lifecycle.
Multi-entity support: Stampli allows users to process and pay invoices across departments, offices, companies, or locations in one place.
Integration constraints: Stampli has integrations with over 70 ERPs, but some ERPs may not be supported, limiting functionality for some users.
Limited payment options: While Stampli offers payment options by ACH, paper check, or Stampli card, users do not have the option to pay using other payment methods, such as PayPal or wire transfers.
Pricing: Stampli's pricing may not be within budget for some small businesses as their pricing is not available on the website, and users need to contact sales for more information.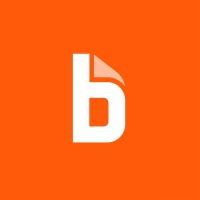 Product Description
BILL brings smart AP and AR automation and new bill payment capabilities to your business. Harness intelligent technology to help streamline your payments process.
Pros and Cons
BILL offers AP automation, which can streamline the AP process in your business and save you time managing invoices.
The software offers a variety of payment options, including ACH, credit card, virtual card, international wire, and paper checks, making it easy to manage payments in one platform.
BILL has received recognition as the #1 Accounting and Finance Software in 2023 and has received positive feedback from its customers.
The website does not provide clear information about the pricing plans, making it difficult to understand whether it is affordable for smaller businesses.
While the website states that BILL can provide insights on economic, workforce, and technology trends, it is unclear what kind of insights or data the company offers and whether they are valuable.
It is unclear how secure the software is and what security measures are in place to protect the sensitive financial data of customers.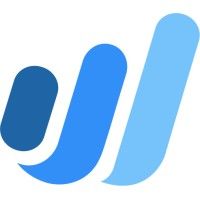 Product Description
Free invoicing software made for small businesses and freelancers. Send unlimited, professional invoices. Wave invoice software seamlessly integrates with accounting.
Pros and Cons
The invoicing software is free to use which is helpful for small businesses and freelancers who may not have a big budget for software expenses.
The software offers the ability to set up recurring invoices and automatic payments for repeat customers which can save time and effort and ensure faster payment.
The software integrates with free accounting software which allows for easy syncing of all invoicing and payment information.
While the invoicing software is free, there are optional paid features such as online payment processing, payroll software, and bookkeeping services which may come with additional costs.
The payment processing fees for credit cards and bank transactions are not mentioned clearly and may vary depending on transaction amount and type of card used.
The software seems to be focused more on invoicing and payment processing and may not offer extensive accounting and financial management features that some businesses may require. Product Description
The best cloud based small business accounting software. Send invoices, track time, manage receipts, expenses, and accept credit cards. Free 30-day trial.
Pros and Cons
Easy-to-use accounting and bookkeeping features.
Positive customer reviews and high star ratings.
Integration with over 100 apps.
Limited pricing information.
Limited information about customer support.
Reliance on external apps for certain functionalities.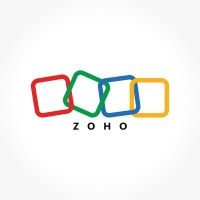 Product Description
Online accounting software designed for business to manage invoices, bills, banking and inventory. Sign up for free today.
Pros and Cons
Zoho Books offers end-to-end accounting management, including negotiating deals, raising sales orders, and invoicing, which helps businesses streamline their accounting tasks.
Zoho Books allows easy collaboration with role-based access, letting users add their colleagues and accountants, which can help improve teamwork and transparency.
With Zoho's integrated platform, businesses can add over 50 apps to manage every aspect of their business, making it versatile and customizable.
The pricing plans might be costly for small businesses that want to use advanced features and may opt for a limited free plan instead.
While Zoho Books offers a mobile app, it may not be as convenient as using it on a desktop, and some features may not be easily accessible on mobile.
Zoho Books' user interface may not be as beginner-friendly compared to other accounting software, and it can take some time to understand all the features and functionalities. Product Description
BigTime's PSA software enables professional services organizations with the visibility needed to operate more efficiently and maximize profits.
Pros and Cons
BigTime offers a real-time insight into the multi-national services organization's long-term success with actionable data.
It provides a single source of truth for your data while keeping the tech stack you love, ensuring that your systems work together.
BigTime makes invoicing and payment for clients easy, resulting in quicker payments and increased efficiency.
The cost of using BigTime may be high for small firms as it is developed for professional services organizations with five to 500+ teams.
Getting started with BigTime may be a difficult and time-consuming process for some companies.
BigTime may not be suitable for companies that do not have complex projects or if they are looking for a simple time tracking solution.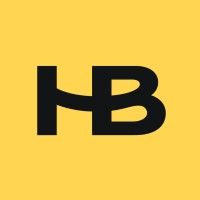 Product Description
HoneyBook is the leading clientflow platform that enables independent businesses to book clients, manage projects, and get paid all in one place.
Pros and Cons
All-in-one platform with everything needed to run a business, including invoicing, contract management, and scheduling.
Customizable online contracts that look professional.
Interactive and professional invoices that get paid fast.
There is a monthly fee required to use the platform.
Integration with other tools may be limited.
Customer service may not be accessible at all hours of the day. Product Description
Get paid faster, waste less time and provide a better payment experience. Automate billing and collections with the Invoiced Accounts Receivable Cloud.
Pros and Cons
Automation feature helps in automated invoicing and collections.
Integration with ERP and CRM for an efficient workflow.
Customizable approval workflows to streamline and secure payments.
No mention of the cost or pricing of the product on the webpage.
Limited information about analytics and reporting capabilities.
No data is provided regarding the size and scalability of the product.
Missing a tool?
List it here

->
Frequently asked
questions
The best billing software varies based on your specific needs and business size. Popular options include QuickBooks, FreshBooks, and Zoho Books. Evaluate features, pricing, and scalability to find the software that aligns with your business requirements.
Billing software offers multiple benefits such as automated invoicing, payment reminders, secure transactions, accurate reporting & forecasting, billing customization, and time-saving. It helps businesses to streamline their billing process, eliminate errors, improve cash flow, and foster financial management.
The common use of billing software is to automate and streamline the billing and invoicing process. It facilitates businesses to generate and send invoices, accept payments, manage bills, track expenses, and maintain records. It also provides features for accounting, reporting, and integration with other tools to manage finances effectively.
When choosing billing software, consider features like invoicing, payment processing, recurring billing, customizable templates, integration options, automatic reminders, financial reporting, and customer support. These features will help you effectively manage and optimize your billing processes.
Billing software is used across various industries such as healthcare, finance, law, telecommunications, retail, and utilities. It is an essential tool that helps businesses automate financial processes, manage invoices, and track payments to streamline their billing and revenue management operations.
The cost of billing software varies based on the provider, features, and the scale of your business. Prices can range from free plans with limited features to hundreds or even thousands of dollars per month for more advanced options. It's important to consider your needs and budget before choosing a billing software provider.
Yes, there are free billing software tools available. Some popular options include Wave, Zoho Invoice, and Invoice Ninja. These free plans often have limitations on features, clients, and invoices. However, they can be a good starting point for small businesses or those with basic billing needs.
Billing software usually requires basic computer skills. It offers an intuitive interface, and most features are easy to operate. However, some advanced features or customization may require technical knowledge or assistance from support resources. Overall, billing software can be used by individuals with basic technical experience.
How to use this page to find the right software
Identify your needs and requirements from the software. Consider factors like functionality, features, platform compatibility, budget, and any specific industry or personal preferences.
Based on your needs, prioritize the features or functionalities that are essential for your software.
Explore the website link of each software to gather more detailed information about it.
Empower your startup's growth trajectory with interactive emails
✉️ Set up and start email marketing in a few hours today
🤝 Boost sales with meeting/demo bookings inside the email
🔑 Set up your password reset and other transactional emails in minutes
Early stage startup? These tools might help you
Better emails. less work.
super growth.