Best Business Licensing Software in 2023
Are you looking for a Business Licensing Software for your business? You have come to the right page. This guide will help you discover the best Business Licensing Software of 2023 and along with a deep dive into their features, pricing, rating, etc.
What is Business Licensing Software?
Business licensing software allows companies to manage and track licensing requirements for their operations. This software helps businesses comply with regulations, streamline the licensing process, and avoid costly fines or legal issues. With business licensing software, users can receive notifications for upcoming renewals or expirations, track licenses across multiple locations, and automate the application process. The software also provides centralized storage for all licensing information, making it easily accessible to employees and stakeholders.
How Business Licensing Software work or function?
Business licensing software functions by streamlining and automating the process of obtaining and managing licenses and permits. It simplifies compliance with regulatory requirements, saves time and resources, reduces errors and delays, and ensures legal compliance. With business licensing software, businesses can quickly identify license requirements, complete and submit applications, track progress, receive alerts and reminders, and manage renewals and updates effectively and efficiently.
Benefits of Business Licensing Software?
Business licensing software can streamline and automate the process of obtaining licenses and permits, saving valuable time and resources.
It can also ensure compliance with regulations and avoid costly penalties and fines.
With real-time tracking and reporting capabilities, it provides visibility into the status of licenses and permits, reducing the risk of expired or lapsed licenses.
Furthermore, it improves data accuracy and reduces errors associated with manual processes.
Overall, business licensing software optimizes licensing and permitting workflows and enhances operational efficiency.
How we curated this list
We conducted extensive research to identify a wide range of software options within each category. This involved exploring online resources, industry publications, software directories, and user reviews. Please note that the pricing and features mentioned here are subject to change. We recommend you to visit the product website for the latest information before making a decision.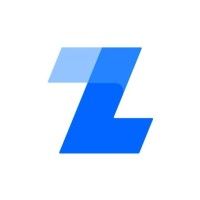 Product Description
Let LegalZoom help you start your business. Whether you need to form an LLC or incorporate, LegalZoom can help.
Pros and Cons
LegalZoom offers a wide range of legal services, including business formation, trademark registration, and estate planning.
LegalZoom provides access to a network of attorneys and tax professionals who can provide assistance and guidance.
LegalZoom offers a 100% satisfaction guarantee and will refund their fee within 60 days of purchase if their services do not meet customer expectations.
LegalZoom's fees may be higher than those of competitors, especially for more complex legal services.
LegalZoom's reliance on technology may make it difficult for some customers to navigate their website or feel comfortable using online services.
LegalZoom's self-help legal documents may not be suitable for all situations, especially those that require more specialized legal expertise.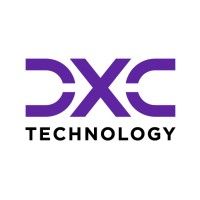 Product Description
DXC Technology helps global companies run their mission-critical systems and operations while modernizing IT, optimizing data architectures, and ensuring security and scalability across public, private and hybrid clouds.
Pros and Cons
Provides IT services across entire IT estate
Offers analytics and engineering services for improved performance and competitiveness
Offers cloud advisory and migration services for modernization
No information about pricing or cost
Limited information on specific services offered
No customer reviews or testimonials provided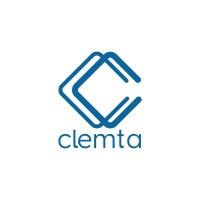 Product Description
Create an LLC or C-Corp in DE or WY. Get your EIN, US Bank Account, Pay Taxes, and more! Thousands of founders have started their US companies. Rated 4.8/5
Pros and Cons
Clemta offers a wide range of services for US business set up, from company formation to taxation and accounting.
Clemta provides incorporation packages starting from $349 with no hidden fees.
Clemta offers free support sessions with their professionals to help users with all their questions and concerns.
The passage does not provide information on the pricing of each individual service offered by Clemta.
The level of customer service provided by Clemta is unknown.
It is unclear whether Clemta caters to businesses of all sizes or only to specific types of businesses.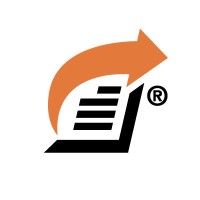 Product Description
Start a business, incorporate, or form an LLC, with the corporate filings experts with CorpNet. Our business filing experts will help you get your business moving.
Pros and Cons
CorpNet offers a range of services including business filings, compliance, and corporate supplies that can be helpful for professionals and entrepreneurs starting a business.
The website provides tools and wizards such as a business structure wizard and free compliance check which can assist in making informed business decisions.
The live experts available on the platform offer support throughout the process and ensure reliable and affordable services.
The pricing for services offered by CorpNet is not clearly stated on the website, which may cause confusion for some users.
The website is quite cluttered and difficult to navigate, making it challenging to find specific information.
Users may prefer personalized legal, tax or financial advice rather than relying solely on the filing services offered by CorpNet.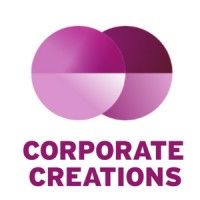 Product Description
Corporate Creations combines cutting edge technology with 30 years of experience to provide top tier incorporation, registered agent, and related services
Pros and Cons
Corporate Creations provides a comprehensive set of services related to business compliance, making it easier for clients to handle qualifications, amendments, mergers, dissolutions, and maintenance of entities.
They offer a digital system for litigation management in connection with service of process and entity management for annual reports and other entity details.
Corporate Creations serves companies of all sizes, from the largest Fortune 1000 down to ambitious entrepreneurs.
The pricing of their services is not mentioned in the passage, so it's difficult to determine whether they are affordable or not.
Although Corporate Creations claims to be the best in the market for Incorporation and Registered Agent services, there is no information provided about how they are different from other competitors in terms of quality.
The passage does not provide any details about their customer service or support, which may be important for clients who need assistance or have questions.
Product Description
Firstbase helps anyone to build a US business. Start a company, set up banking, payments, and payroll, and manage a business — online, from anywhere.
Pros and Cons
Firstbase provides an efficient and easy online platform to help individuals start and manage their US-based business.
The platform offers a range of services including incorporation, compliance, and business address solutions under one roof.
Firstbase Loop™ provides a one-click access to growth tools such as banking, payment processing, payroll, and accounting that can help businesses save time and money.
The platform charges fees for certain services like Firstbase Agent™, which must be purchased to remain in compliance standing.
The registration for bank account faster without needing an EIN is subject to approval by Mercury.
Although the platform offers a 7-day money back guarantee, there may be state and third-party fees that are deducted from the full refund.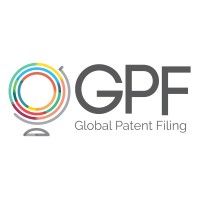 Product Description
GPF A reputed IP firm providing Global Patent and IP consulting services including patent search, drafting, translation, PCT, national phase, paris convention.
Pros and Cons
Hassle-free and streamlined patent filing services through a worldwide network of law firms, patent attorneys, and agents.
Provides comprehensive patent portfolio management services that include the constant monitoring of an organization's intellectual property assets by highly experienced experts.
Offers remarkable cost advantages by giving utmost transparency on filing/prosecution costs to each client in advance and has relationships with Global Law Firms that have consistently competitive costs.
No mention of the cost of services, which might be a concern for some clients.
No information on the success rate of patent applications, which might make potential clients apprehensive about investing in the services.
The absence of a dedicated page for frequently asked questions might add extra steps for clients to clarify their doubts. Product Description
Start your business today for as little as $0 + state fees. Incfile helps you quickly and easily create your LLC or other business entity. Learn more.
Pros and Cons
Offers a range of services including virtual address and registered agent service, making it easier for businesses to manage.
Provides a comprehensive set of tools to support business growth and management beyond just the filing process.
Offers a free LLC filing service with no hidden fees.
Processing times vary by state and can take several weeks, which could cause delays for some businesses.
Additional services come at an extra cost, which could be expensive for businesses on a tight budget.
Limited hands-on support, with customer service only available during specific hours.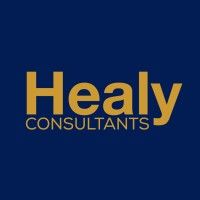 Product Description
Healy Consultants Group PLC is the best in the world at business set up in every country on the planet. We focus on global business registration, accounting, tax and legal services, employment visa and bitcoin packages. Call us 24/7/365 at +65 67350120 and email us at email@healyconsultants.com.
Pros and Cons
Offers company registration services in multiple countries around the world.
Provides solutions for banking, accounting, corporate advisory, e-commerce, and crypto-related issues.
Provides migration services for individuals looking to relocate to another country.
No mention of pricing or fees for their services on the website.
It may be difficult to navigate through the website with a large amount of information displayed all at once.
No specific testimonials or client reviews provided on the website.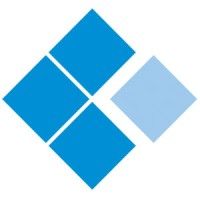 Product Description
Easily start & maintain your business with our corporation and LLC service company in California. File an LLC or corporation online in a few minutes. We work in all 50 states.
Pros and Cons
MyCorporation has over 20 years of experience and has helped over 1 million businesses form and grow.
They offer a full suite of business formation services, including LLCs, corporations, non-profits, and more.
MyCorporation works with all 50 states to ensure quick filing times at an affordable price.
The pricing for some packages may be confusing or expensive for some customers.
MyCorporation is only a document filing service and cannot provide legal or financial advice.
The website does not provide enough information on certain services, such as payroll services.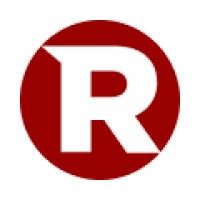 Product Description
Rocket Lawyer makes the law affordable and simple. Create and sign legal documents online, get legal advice from attorneys, incorporate your business, and more!
Pros and Cons
Provides an easy online platform to create legal documents for various purposes.
Offers unlimited revisions and electronic signatures for the created documents.
Offers affordable legal advice and a chance to connect with real lawyers for quick answers.
Lacks the personal touch of in-person legal advice.
The quality of legal advice provided may vary depending on the lawyer's expertise.
Some vital legal services such as tax preparation and accounting are not provided directly by Rocket Lawyer but are referred to other providers. #12
Northwest Registered Agent
Product Description
How to Start a Business the right way. How to Maintain A Business the Private Way! Let our Corporate Guides help you today.
Pros and Cons
Provides a variety of business services such as filing services, trademark service, and EIN service.
Offers a registered agent service that accepts service of process on behalf of the business and provides additional value such as privacy protection and access to compliance notifications.
Employs corporate guides to offer expert advice and support for starting and maintaining a business.
No mention of prices or fees for the various services provided.
No information on the qualifications or expertise of the attorneys who offer legal help.
Limited information on the specific legal forms provided and their quality or suitability for specific situations. #13
Online accounting & bookkeeping services for small businesses
Product Description
Bookkeeper.com will take care of your tax, accounting payroll and bookkeeping so you can get back to what you do best.
Pros and Cons
Comprehensive range of online bookkeeping, tax preparation, payroll, and financial planning services.
Cost-effective option compared to hiring an in-house accountant.
Experienced professional team and technology tools to enhance the client experience.
Limited information on specific features and capabilities of the services.
Lack of customer testimonials or reviews.
No mention of industry-specific expertise. Product Description
Discover our exclusive benefits & discounts on services that help your company grow. Get all the tools you need to confidently set up a business. Start today!
Pros and Cons
Fast and easy US business formation with guaranteed service.
Offers a range of services from company formation to tax compliance and banking.
Provides access to a platform that offers resources and guides for starting a US business.
Prices may be higher compared to other similar services.
Limited information is provided about the team and their qualifications.
The company is not a law firm, so users may need to seek legal advice elsewhere. Product Description
Use Swyft Filings to start an LLC, corporation, or other business entity in under 10 minutes. Answer a few simple questions and let us handle the paperwork.
Pros and Cons
Affordable packages with pricing options starting at $0
Offers a variety of business entity types to choose from
Provides helpful resources such as a Learning Center and a Comparison feature to assist in decision-making.
Limited information on the website about the specific services included in each package
No information on the website about the experience or qualifications of the staff members assisting with the process
Some reviews on the website have similar language, which may indicate bias or a lack of variety in customer feedback.
Missing a tool?
List it here

->
Frequently asked
questions
The best business filing and licensing software is dependent on specific needs and goals. Popular options include ZenBusiness, Incfile, and LegalZoom. Evaluate features such as pricing, customization, customer support, and speedy processing to find the software that aligns with your business requirements.
Business filing and licensing software offers benefits such as simplifying and streamlining the process of incorporating a business, obtaining and renewing licenses, managing compliance requirements, and reducing risk. It helps businesses save time and money, maintain legal compliance, and minimize errors.
The common use of business filing and licensing software is to help businesses manage and maintain their legal documents, licenses, permits, and registrations. It ensures compliance with local, state, and federal regulations, facilitates renewal processes, and provides alerts and reminders for critical deadlines. It also streamlines the filing process and stores all necessary documentation in one central location for easy access.
When choosing business filing and licensing software, consider features like ease of use, integration with other business software, compliance with government regulations, customer support, cloud-based storage, and affordability. These features will help you effectively manage and streamline your business registration and licensing processes.
Business filing and licensing software is used by various industries, including legal, accounting, finance, human resources, and government sectors. It helps businesses to manage and comply with legal and regulatory requirements for business registration, licensing, and reporting.
The cost of business filing and licensing software varies depending on the provider, features, and service level. Prices can range from free plans to monthly subscriptions starting at $10, all the way up to $500 or more for advanced features and larger businesses.
Yes, there are free business filing and licensing software tools available. Some popular options include BizFilings, LegalZoom, and Rocket Lawyer. While these free plans have limitations on service offerings, they can be a good starting point for small businesses or those with basic filing and licensing needs.
Business filing and licensing software typically requires basic computer skills and knowledge of relevant business laws and regulations. While some features may be more advanced and require technical expertise, the software is designed to be user-friendly and intuitive. Assistance from support resources may be helpful for more complex tasks.
How to use this page to find the right software
Identify your needs and requirements from the software. Consider factors like functionality, features, platform compatibility, budget, and any specific industry or personal preferences.
Based on your needs, prioritize the features or functionalities that are essential for your software.
Explore the website link of each software to gather more detailed information about it.
Empower your startup's growth trajectory with interactive emails
✉️ Set up and start email marketing in a few hours today
🤝 Boost sales with meeting/demo bookings inside the email
🔑 Set up your password reset and other transactional emails in minutes
Early stage startup? These tools might help you
Better emails. less work.
super growth.