Best Live Chat Software in 2023
Are you looking for a Live Chat Software for your business? You have come to the right page. This guide will help you discover the best Live Chat Software of 2023 and along with a deep dive into their features, pricing, rating, etc.
What is Live Chat Software?
Live chat software is a customer service tool that allows businesses to provide instant support to their customers via their website or app. It enables businesses to engage with their customers in real-time, answer their queries, resolve their issues, and provide personalized support. Live chat software helps businesses improve their customer satisfaction ratings, increase conversion rates, and reduce response times. It also provides valuable customer insights and analytics that enable businesses to optimize their support processes.
How Live Chat Software work or function?
Live chat software allows businesses to provide real-time assistance to customers through their websites or mobile apps. Customers can initiate conversations with representatives in a chat window, eliminating the need for phone calls or emails. This helps businesses improve customer satisfaction and retention rates, while also providing valuable insights into customer behavior and preferences. Live chat software also enables businesses to automate certain processes and reduce workload for their employees.
Benefits of Live Chat Software?
Benefits of live chat software:
Enables real-time conversations with customers to resolve issues and answer queries.
Increases customer satisfaction and loyalty by providing personalized and interactive support.
Reduces response times and operational costs as it allows handling multiple chats simultaneously.
Provides insights into customer behavior and preferences for better marketing and sales strategies.
Offers mobile accessibility and flexible integrations with other software for seamless communication.
How we curated this list
We conducted extensive research to identify a wide range of software options within each category. This involved exploring online resources, industry publications, software directories, and user reviews. Please note that the pricing and features mentioned here are subject to change. We recommend you to visit the product website for the latest information before making a decision.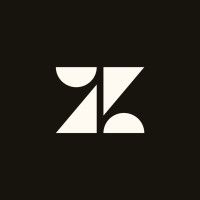 Product Description
Zendesk is award-winning customer service software trusted by 200K+ customers. Make customers happy via text, mobile, phone, email, live chat, social media.
Pros and Cons
Zendesk offers a complete solution for customer service and sales needs.
The Sunshine Platform is fast, open, and flexible, making it easy to use and adaptable to different business needs.
The marketplace offers a wide range of apps, integrations, and partners to help businesses customize their solution.
The pricing may be high for small or startup businesses.
It may take some time to master and get used to all the features and capabilities of the platform.
Some users have reported issues with customer support and response times from Zendesk.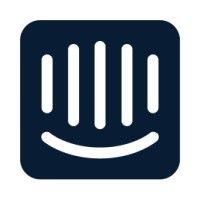 Product Description
Faster resolutions, higher CSAT, and lighter support volumes with the only platform to combine the power of automation and human customer support.
Pros and Cons
The GPT-4-powered bot can accurately answer support questions without any training required, leading to faster resolutions and increased customer satisfaction.
The AI-powered Inbox is optimized for efficiency and helps prevent team burnout, while the customizable Messenger allows for a seamless, beautiful customer experience.
The Intercom Platform combines automation, conversations, tickets, customer data, and reporting to maximize team performance and improve customer support experiences with a complete picture of past actions.
The reliance on AI-powered tools may result in the loss of a personal touch in customer support interactions.
The cost of the customer service solution may be a barrier for small businesses or early-stage companies with limited resources.
Some customers may prefer traditional support channels such as phone or email, and may not be comfortable with conversational support through Messenger or other channels.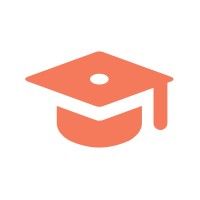 Product Description
Our product delivers speedy, customized, and round-the-clock customer service through multiple channels. Meet evolving customer demands effortlessly, with our cutting-edge tools and platform that streamlines your team's operations for maximum efficiency.
Pros and Cons
HubSpot offers a comprehensive CRM platform that integrates all necessary marketing, sales, customer service, content management and operations software in one place, making it easier for businesses to manage and analyze data.
HubSpot provides free versions of marketing automation, sales CRM, customer service, content management and operations software, which can be useful for small businesses with limited budget.
HubSpot's app marketplace enables users to connect their favorite apps to HubSpot, providing a more customized experience and enabling users to add more functionalities to their system.
HubSpot's premium versions of the software can be quite expensive for businesses with larger teams or budgets.
HubSpot's free versions of the software have certain limitations and do not provide all the features of the premium versions.
HubSpot's all-in-one platform may not be suitable for businesses that already have similar software from different vendors in place, as migrating data can be challenging and time-consuming.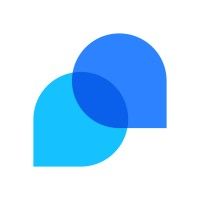 Product Description
Generate more sales with Tidio, the ultimate customer service platform offering live chat boosted with chatbots. Trusted by 300k+ businesses worldwide.
Pros and Cons
Tidio offers live chat, ticketing, and AI chatbot features to enhance customer service and boost sales.
It integrates with all major e-commerce tools and platforms for easy setup and quick workflow management.
Tidio provides a free-forever basic plan and a 7-day free trial, making it an affordable and risk-free option for small and medium businesses.
Some advanced features such as Reply Assistant and Visitors List live preview are not yet available but are listed as "soon" on the website.
The pricing for the premium Tidio+ plan is not listed on the website and requires contacting sales for more information.
The platform is mainly focused on e-commerce businesses, so it may not be as suitable for other types of businesses.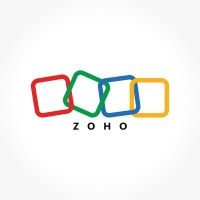 Product Description
Zoho Desk is an online customer service help desk software for happier customers, empowered agents, and healthier businesses. Get a 15-day free trial.
Pros and Cons
Zoho Desk provides superior customer service, simplifying customer service operations and empowering agents to provide quick resolutions and helpful context to customers.
It offers powerful tools, including advanced response editor, context support, and predictive intelligence for delivering lasting customer experiences.
Zoho Desk is highly flexible, customizable, and integrates with over 200 popular third-party app extensions, making it suitable for organizations of all sizes and industries.
While Zoho Desk offers a 15-day free trial, some of its advanced features may only be available with paid plans, which may not be affordable for some small businesses or startups.
Customer support for Zoho Desk may not be as responsive compared to other customer service solutions, which may be a concern for businesses with urgent support needs.
Some users may find Zoho Desk's user interface to be outdated or not as user-friendly as other modern customer service software.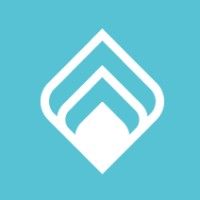 Product Description
Qualified is the #1 conversational marketing solution for Salesforce users. Meet instantly with qualified prospects in real time on your website using Qualified Conversations live chat, voice & video.
Pros and Cons
The Pipeline Cloud offers live chat, chatbots, and meeting scheduling to help engage buyers in real-time sales conversations, which can lead to higher conversions.
The platform integrates with Salesforce, providing clear visibility into website visitors and enabling companies to focus on target accounts and opportunities.
Qualified Signals allows for account-based buyer intent tracking, providing valuable data to shape outbound and advertising efforts.
The pricing for the Pipeline Cloud is not provided in the passage, which may make it difficult for potential customers to budget appropriately.
The platform's focus on outbound sales and advertising may not be suitable for companies that prioritize inbound marketing.
Although the platform offers integrations with popular marketing and sales tools, it may not integrate with every tool a company uses, potentially limiting its effectiveness.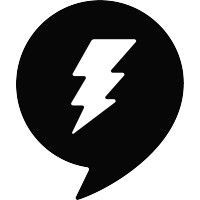 Product Description
Drift's Conversation Cloud helps businesses connect with customers in the moments that matter most — using chat, email, video, and more.
Pros and Cons
One platform for personalizing conversations at every stage of the buyer's journey.
Helps marketing, sales, and customer teams easily connect with customers through conversations that build trust and grow revenue.
Provides personalized conversations via chat, email, video, or whatever method customers prefer.
No mention of pricing, making it unclear if it's affordable for small businesses.
Limited information on the capabilities of the platform, leaving room for uncertainty for some buyers.
Requires users to provide a lot of personal information in order to access the demo, which could deter potential customers.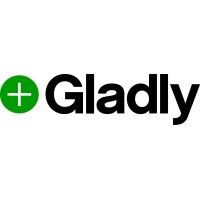 Product Description
Customer service platform for B2C companies to maximize the lifetime value of their customers. Gladly empowers agents without tickets.
Pros and Cons
All-in-one platform for customer service: The product provides a comprehensive approach to customer service, making it easier for businesses to manage all channels in one place.
Increase revenue: The platform claims to drive revenue by integrating customer service with the contact center, which could result in more effective sales and customer retention.
Personalized approach: The platform aims to provide "radically personal" customer service by matching customers with the right agent and creating a single lifelong conversation across all channels.
Pricing: No pricing information is provided on the website, which may make it difficult for businesses to compare it with other options to determine if it is cost-effective for them.
Implementation time: It's unclear how long it takes to onboard new agents and integrate the platform with an existing system, which could be an issue for companies looking to make a quick switch.
Limited information: The website provides limited information on the features of the platform and how it works, making it difficult for potential customers to fully understand the product before committing to it.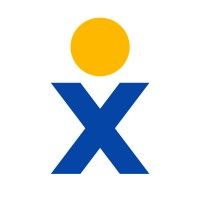 Product Description
Nextiva is a software company that enables all your business communications through one collaboration tool. Get more done using fewer apps. Start your free trial!
Pros and Cons
Provides an all-in-one solution for communication, collaboration, and customer management.
Offers a variety of features such as call pop, customer analytics, and automation to enhance the customer experience.
Highly reliable with 99.999% uptime and excellent customer service.
Pricing may be high for small businesses.
May have a steep learning curve for users who are not tech-savvy.
Some features may not be necessary for all businesses, which may lead to unused or unnecessary expenses.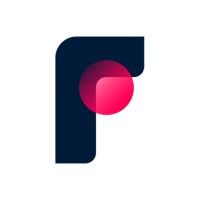 Product Description
How teams deliver exceptional service at scale: Front is a new way to route, respond to, and measure all your customer conversations.
Pros and Cons
Centralizes all customer communication channels into a single platform, making it easier to manage.
Enables auto-routing of messages based on message content or data from other systems, reducing the need for manual forwarding or distribution lists.
Integrates with 3rd party platforms, pulling in past conversations and account information, making personalization of responses easier.
It may require a learning curve for users who have never used a similar platform before.
The customer data and conversation history are stored in the platform, which may lead to security concerns for some users.
The pricing of the platform is not stated in the passage, so it may not be affordable for some businesses.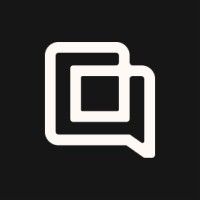 Product Description
Helpdesk designed for e-commerce stores. Provide multichannel customer service from a single app. Gain productivity with automated responses to common requests.
Pros and Cons
Centralized platform for managing different customer support channels including email, social media, live chat, voice, SMS, and WhatsApp.
Automation of repetitive tasks and faster response time for resolving customer issues, with features like rules and macros.
Integration with multiple ecommerce platforms, including Shopify, Magento, and BigCommerce, and ability to customize workspace and views.
No information on pricing or cost structure provided in the passage.
Limited information on specific features and capabilities of the product, such as its machine learning and AI capabilities.
No customer support options for phone or in-person support mentioned in the passage.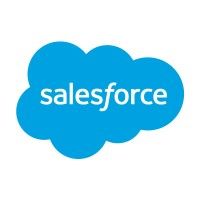 #12
Salesforce Service Cloud
Product Description
Empower your team with Service Cloud's customer service management software to create connected, efficient, and scalable service that customers love.
Pros and Cons
Salesforce for Service offers trusted AI that can help businesses scale support faster and improve customer satisfaction.
The customer service software provides a complete toolkit for customer service success, including case management, automation, and integration with other platforms like Slack.
Salesforce for Service helps businesses create seamless experiences that reduce costs by connecting every channel on one platform.
Salesforce for Service can be expensive for smaller businesses just starting out, with pricing starting at $25 per user per month.
Some businesses may find the learning curve for implementing Salesforce for Service to be steep and time-consuming.
While Salesforce for Service offers a range of features and tools, not all businesses may need or use all of them, leading to unnecessary costs.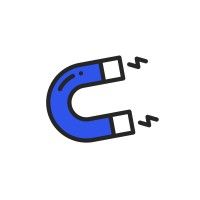 Product Description
See how B2C business owners and marketers are discovering sales automation and targeted outbound marketing that outperforms digital advertising in value and volume by 10-100X.
Pros and Cons
Customers.ai provides easy-to-use B2C outbound marketing and sales automation platform designed for marketers and business owners.
It has a unique B2C prospecting data feature with over 250 million U.S. consumer contacts with demographic, interest and behavioral targeting.
Customers.ai guarantees that the platform subscription fees are backed by a money-back guarantee if they do not generate leads.
The pricing for the platform is not mentioned on the website, which can be inconvenient for potential customers.
The platform seems to work well for B2C companies only, and may not be as effective for B2B businesses.
Customers.ai does not provide much information about the integration with other systems, which may lead to compatibility issues for some businesses.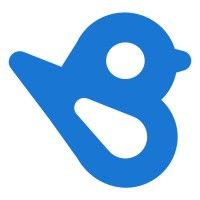 Product Description
Birdeye is the leading reviews software & messaging platform for multi-location businesses. Collect & manage reviews, convert leads, run surveys, get referrals and more.
Pros and Cons
All-in-one platform: Birdeye offers a comprehensive platform for managing various aspects of customer experience, including reviews, referrals, payments, messaging, and more. This means that businesses do not need to juggle multiple solutions and can manage their reputation and interactions with consumers easily on one platform.
Scalable: Birdeye is built to grow with the business, with open APIs, thousands of integrations, and other tools to support an unlimited number of locations and users. This makes it easy for businesses to scale as they grow without having to worry about outgrowing the platform they use.
Automation: Birdeye offers industry-leading automation to help businesses collect more reviews, generate referrals, measure sentiment, and communicate with customers effortlessly. This can save businesses significant time and effort in managing their online reputation and interactions with customers.
Cost: Birdeye may be cost-prohibitive for some small businesses, especially those with limited resources. The pricing of Birdeye is not mentioned, but the platform offers everything a local business needs to grow, and this may come at a higher cost than smaller companies can afford.
Learning curve: As with any new platform or tool, there may be a learning curve associated with using Birdeye. Businesses may need to invest some time and resources to get up to speed with the platform and maximize its benefits fully.
Integrations: While Birdeye integrates with over 3,000 software systems, some businesses may still require custom integrations or tools that are not available on the platform. This may limit the flexibility and customization of the platform for some businesses.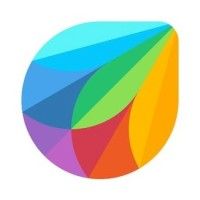 #15
Freshdesk by Freshworks
Product Description
Delight your customers with omnichannel support solutions that drive meaningful conversations across channels ✓ Fast time-to-value ✓ Free 21-day trial
Pros and Cons
Freshdesk provides an intuitive and contextual support system that empowers support teams to deliver timely and consistent support at any scale.
Freshchat allows service on modern messaging channels like WhatsApp, SMS, social, and more, and easily deploy AI-driven bots across those same channels for effortless self-service.
Freshdesk scales with your business. You don't need an administrator to maintain it. The ticket automation, screen-share through chat, customized portals, etc. help bring response times down.
There is no option for users to try all the products before purchasing, only free trials are offered.
Pricing information is not available on the site. Users have to request a demo to get the pricing.
There is no mention of any mobile app to access all the products and features on the go.
Missing a tool?
List it here

->
Frequently asked
questions
The best live chat software depends on your business's specific needs and goals. Consider features such as automated chatbots, customization options, analytics, and integration capabilities. Popular options include Zendesk, Intercom, and LiveChat. Evaluate pricing and scalability to find the software that aligns with your requirements.
Live chat software provides real-time customer support, faster response time, personalized communication, reduced costs, increased customer satisfaction, improved conversions, and valuable insights. It helps businesses to engage with their customers, resolve queries efficiently, and provide a superior customer experience.
The common use of live chat software is to provide real-time assistance to website visitors. It enables businesses to engage with customers, answer queries, offer support, enhance customer experience, and guide purchasing decisions. It also provides features for automation, routing, tracking, and analytics to improve customer service and increase sales.
When choosing live chat software, consider features such as chat automation, customization options, mobile optimization, integration with other tools, reporting and analytics, multi-language support, security, and customer support. These features will help you provide excellent customer service and improve your online user experience.
Live chat software is used across various industries, including e-commerce, retail, B2B services, travel and hospitality, healthcare, and more. It is a versatile tool that helps businesses of all sizes and sectors to effectively communicate with their website visitors and customers in real-time.
The cost of live chat software varies depending on features and provider. Some offer free plans with basic features, while others have monthly subscriptions ranging from $10 to $100 or more. The price may be higher for more advanced features and larger teams.
Yes, there are free live chat software tools available. Some popular options include Tawk.to, Zoho Sales IQ, and Pure Chat. These free plans often have limitations on features and chat logs, but they can be a great way to provide customer support and engage with website visitors without any additional cost.
Live chat software is generally user-friendly and requires basic computer skills to get started. However, advanced features and customizations may require some technical knowledge or assistance from support resources. Overall, live chat software is designed to be intuitive and accessible for all levels of users.
How to use this page to find the right software
Identify your needs and requirements from the software. Consider factors like functionality, features, platform compatibility, budget, and any specific industry or personal preferences.
Based on your needs, prioritize the features or functionalities that are essential for your software.
Explore the website link of each software to gather more detailed information about it.
Elevate your marketing campaigns with interactivity
📈 Increase engagement and conversions with interactive emails
✉️ Automate lifecycle email marketing for pin-point targeting with emails
⚡ Nurture leads with fun widgets like spin-the-wheel, quizzes, polls, etc
Early stage startup? These tools might help you
Better emails. less work.
super growth.