Best Brand Protection Software in 2023
Are you looking for a Brand Protection Software for your business? You have come to the right page. This guide will help you discover the best Brand Protection Software of 2023 and along with a deep dive into their features, pricing, rating, etc.
What is Brand Protection Software?
Brand protection software refers to a set of technology solutions that businesses use to safeguard their brand's online reputation. These software tools typically monitor web traffic and scan the internet for unauthorized uses of trademarks, logos, and copyrighted materials. They are commonly used by enterprise-level companies that have established, recognizable brands whose reputations could be harmed by fraudulent activity or counterfeiting. Using brand protection software is a proactive approach to safeguarding intellectual property and maintaining brand equity in today's increasingly digitalized business landscape.
How Brand Protection Software work or function?
Brand protection software works by monitoring and searching for potential threats to a company's brand, such as counterfeit goods or trademark infringement. The software uses advanced algorithms and machine learning technologies to analyze data from various sources, including social media, online marketplaces, and domain registrars. With real-time alerts and automated takedown processes, brand protection software enables companies to take proactive measures to protect their reputation and intellectual property.
Benefits of Brand Protection Software?
Brand protection software can help businesses protect their brand reputation by monitoring online activity and detecting fraudulent behavior.
It can also provide insights into customer sentiment and market trends, allowing for proactive strategies to maintain brand consistency.
With brand protection software, businesses can save time and resources by automating tasks and minimizing the risk of brand infringement.
How we curated this list
We conducted extensive research to identify a wide range of software options within each category. This involved exploring online resources, industry publications, software directories, and user reviews. Please note that the pricing and features mentioned here are subject to change. We recommend you to visit the product website for the latest information before making a decision.
Product Description
Price tracking tool for your pricing strategies. Make more effective decisions and increase your sales and income. Request a demo!
Pros and Cons
Netrivals offers a comprehensive view of the market through competitive pricing analysis which can help make better-informed pricing decisions.
It provides a powerful set of tools to track product price changes across sellers on Amazon, enabling better control over pricing.
Combining Netrivals' data with data related to other business areas or departments like Sales, Finance, CRM, and Data Science can lead to better business intelligence and KPI generation.
The product seems to have a vast array of features, which may be overwhelming for some users.
The pricing for Netrivals is not mentioned, and it is unclear whether the product is affordable for smaller businesses.
It is not clear from the passage how easy or difficult it is to use Netrivals, and whether it requires a substantial learning curve.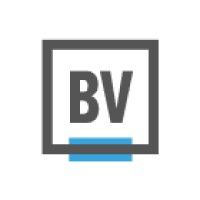 Product Description
BrandVerity provides brand protection monitoring tools for paid search and web compliance for digital marketers in retail, travel, pharma and more.
Pros and Cons
Helps in maximizing click-through rates and minimizing cost per click by removing harmful ads from popular branded keywords.
Offers paid search monitoring to prevent trademark violations and affiliate non-compliance.
Provides web compliance to ensure regulatory compliance and protect against harmful brand violations.
The pricing information is not readily available on the website and needs to be obtained through the managed services.
The product seems to target only large organizations and may not be suitable for small or medium-sized businesses.
No guarantee is offered regarding the accuracy of the data and reports generated, which may impact decision-making.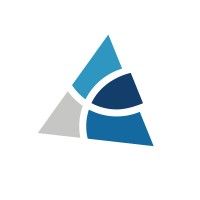 Product Description
Adthena is an award-winning search intelligence platform that helps brands, marketers, and agencies dominate their competitive landscapes.
Pros and Cons
Adthena's product technology offers a unique combination of AI-driven technology and a supportive team of experts to help you dominate your competitive landscape.
Users can benefit from the use of Adthena's Smart Monitor to keep track of any market shifts, and Local View to see what customers are searching for by location.
Adthena offers industry-wide solutions to customers in all verticals from banking to automotive and everything in between.
Pricing for Adthena's services is not transparent and requires a demo to discover the subscription pricing.
The product seems to focus heavily on Google Ads, which may not be suitable for businesses that use other advertising platforms or channels.
Adthena's solutions may not suit the needs of small businesses since they are more geared towards enterprise brands.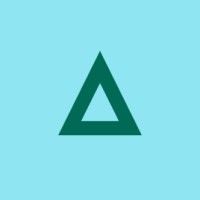 Product Description
PhishLabs provides Digital Risk Protection through curated threat intelligence and complete mitigation for web, social, and email threats.
Pros and Cons
Comprehensive threat intelligence and analysis capabilities
Focused on protecting businesses and their customers from phishing attacks
Experienced and highly skilled security experts
Higher pricing compared to some other security solutions
Limited features for smaller businesses or individual users
May not cover all types of cyber threats beyond phishing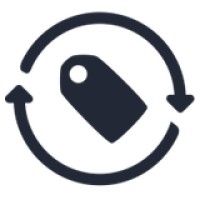 Product Description
Prisync's competitor price tracking and competitor price monitoring software increases your sales growth & profit margins.
Pros and Cons
Competitor price tracking & monitoring software helps businesses stay ahead of the competition and make better decisions by providing them with real-time pricing data.
There are flexible subscription plans available to suit different business sizes and budgets.
Prisync's competitor price tracking and dynamic pricing software have a high level of accuracy, with data obtained through a combination of automated and manual assessments.
Some of the advanced features of Prisync's software, such as dynamic pricing and competitor matching service, are only available on higher-tier subscription plans.
While the dashboard is reportedly easy to use, it may take some time for businesses to fully integrate and understand the software.
Prisync's software may not be necessary for businesses that do not operate in industries where pricing is a key factor affecting consumer purchasing decisions.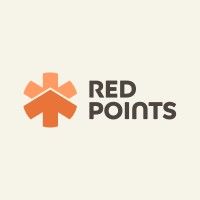 Product Description
Red Points' Digital Revenue Recovery Platform tracks and removes phantom competitors that are stealing your revenue. One platform is all you need to recover the revenue that should have been yours in the first place.
Pros and Cons
Red Points' Digital Revenue Recovery Platform helps brands to track and remove fake and fraudulent iterations of their products using just one platform.
Red Points offers a range of services, including Impersonation Removal, Anti Piracy, Social Video Growth, Brand Protection, Domain Management, and NFT Protection to ensure comprehensive protection of a brand's digital presence.
The platform provides valuable data for businesses by offering a dashboard that can be used in making strategic decisions.
The platform may not be affordable for small businesses or startups due to its pricing and enterprise-level features.
The effectiveness of the platform may depend on the size and complexity of a brand's digital footprint.
The platform may require some technical expertise to make the best use of its features, which could be a challenge for non-technical users.

Product Description
Wiser Solutions® offers Commerce Execution Suite for brands, retailers, brokers, and distributors. Our software provides intelligence for better decision-making in global commerce. We lead the industry in SaaS products.
Pros and Cons
Provides a comprehensive platform for business analytics and insights.
Offers advanced data visualization features for easy interpretation of complex data.
Highly customizable to fit the specific needs of different industries and organizations.
Can be costly for small businesses or startups.
May require additional training for non-technical staff to fully utilize its features.
The level of data integration and automation may vary depending on the source of the data.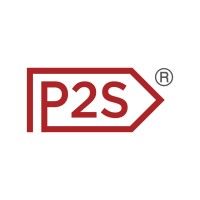 Product Description
Price2Spy is a price monitoring, comparison, and repricing tool, meant to help eCommerce professionals keep an eye on their competitors or retailers. With over 750 clients acquired in 11 years in business, it represents one of the leading solutions when it comes to price monitoring services around the globe.
Pros and Cons
Price2Spy offers a free 30-day trial, with no credit card required, to test its features before committing to a pricing plan.
Price2Spy provides market-tested solutions for eCommerce success, including powerful dynamic pricing engines and over 25 reports to choose from.
Price2Spy offers automatch data import, capturing screenshots, and tracking product variations, as well as custom details, that give a comprehensive market overview.
Setting up a Price2Spy account requires gathering and sorting product data manually, which could be time-consuming.
Price2Spy only supports 12 eCommerce platforms, so the integration with your custom software may not be possible.
The pricing plans of Price2Spy could be expensive for small businesses as the cheapest plan starts at $26.95/month for daily price checks.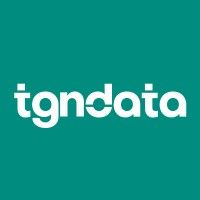 Product Description
Price Monitoring tool for any e-commerce competitor or marketplace globally with direct data scraping, Price Optimization with Dynamic Pricing and Analytics.
Pros and Cons
The product offers a fully-managed data service for price monitoring and optimization.
The platform can find and match products on any website, which makes it easy to monitor competitors' prices.
The product comes with a direct data scraping feature, which is great for accurate and reliable data collection.
The product's pricing plans are not mentioned in the passage, so it's unclear if it is affordable for small businesses.
Some features, such as API integration and custom pricing scripts, may require technical expertise to use effectively.
While the product claims to unblock any website, it's unclear if it fully complies with website usage policies and legal requirements, which could lead to potential issues.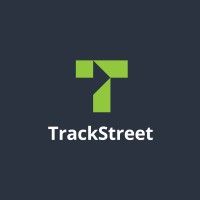 #10
TrackStreet MAP Compliance Software
Product Description
TrackStreet - an industry-leading AI-powered MAP Policy, UPP, Authorized Dealer, and Resale Policy platform. ✅Protect and grow your brand.
Pros and Cons
Enables you to protect and grow your brand
Provides a user-friendly dashboard and customized automated enforcement system
Offers unprecedented visibility and deep insight into online markets
May be too complex for small businesses
Requires a significant investment for medium and large businesses
May not offer features that are relevant to certain industries or business models Product Description
DataWeave provides retailers with competitive intelligence and e-commerce analytics solutions. Contact us today to learn more or to request a demo.
Pros and Cons
Offers a range of products and services for brands and retailers to improve their digital presence and sales performance.
Provides flexible international tracking that's language specific to connect with global consumers.
Guarantees 95% data accuracy at any scale for quality insights that can be trusted.
No information provided on pricing for the products and services.
Limited information provided on how the technology and data aggregator works.
No customer reviews or testimonials included on the website. Product Description
Pros and Cons
Custom pricing intelligence for manufacturers, distributors, and retailers.
Friendly customer service.
Tailored solutions for each business.
No information provided on the features or capabilities of the product.
No clear pricing information.
Limited ways to contact the company (only email or message). Product Description
Introducing #Brandwise - the ultimate secure platform by Ciphercode Tech Solutions Private Limited for digitizing products. With patented #Crypto technology, it ensures safe authentication delivery and effective consumer data management.
Pros and Cons
Brandwise offers a complete set of solutions to help businesses buy and sell more effectively.
The platform provides powerful insight to salespeople and sales managers through reporting and analytics.
Brandwise has a passionate community of partners with deep experience in the B2B wholesale industry.
The passage doesn't specify the pricing model for Brandwise, so potential customers may not have a clear understanding of costs.
There is no mention of any integrations with third-party software or platforms, which could limit the flexibility of the solution.
While there are customer testimonials provided, there is no clear indication of the overall satisfaction level of customers who have used Brandwise. #14
Argos™ Threat Intelligence Platform
Product Description
With Cyberint, organizations can gain in-depth visibility into their external risk exposure by combining threat intelligence and attack surface management. Using autonomous discovery, the platform provides integrated solutions that help businesses stay ahead of potential vulnerabilities.
Pros and Cons
Comprehensive: Argos™ provides extensive threat intelligence data from various sources to provide the best security insights.
User-friendly: The platform offers an easy-to-use interface, which makes it easy to navigate and analyze data.
Customizable: Argos™ allows users to customize their feeds, tailor alerts and templates to their needs, and integrate supplementary data sources.
Expensive: Argos™ is a premium solution that requires a significant investment, which may not be accessible to small businesses or individuals.
Limited integration: Argos™ has limited integration with other platforms, which could limit efficiency, and requires a separate integration system.
Steep learning curve: The platform can be challenging to navigate at first due to the system's complexity, requiring time and training before becoming fully proficient with it. Product Description
The BrandMonitor Platform safeguards intellectual property online and offline. It has AI algorithms for the web and 40+ IP lawyers for legal aid.
Pros and Cons
The Buyer Protection Program provides a unique level of security and protection for buyers of domain names.
The domain ownership transfer process is fast and easy, with 98% of transfers completed within 24 hours.
The payment process is hassle-free and offers a 1% discount for bank wire payments.
The Value Added Tax (VAT) is charged on the purchase of goods and services in the European Union, which may add an additional cost for EU consumers.
The VAT rate provided is only an example and may be subject to change during the checkout process.
The pricing estimate in USD is only an estimate based on the most recent currency conversion rate and may vary depending on the actual rate at the time of purchase.
Missing a tool?
List it here

->
Frequently asked
questions
The best brand protection software will depend on your specific needs and industry. Consider options such as MarkMonitor, BrandVerity, and Red Points. Evaluate their capabilities in monitoring online infringements, protecting intellectual property, and enforcing brand compliance. Don't forget to compare pricing and scalability to find the best fit for your business.
Brand protection software offers benefits such as identifying counterfeit products, monitoring online marketplaces for intellectual property infringements, enforcing brand guidelines, preventing revenue loss, and protecting brand reputation. It helps businesses safeguard their intellectual property, defend against online threats and maintain customer trust.
The common use of brand protection software is to monitor online channels for trademark infringement, brand misuse, counterfeit products, and reputation management. It enables businesses to protect their brand, prevent revenue loss, maintain brand equity, and enhance customer trust. It also provides features like advanced search capabilities, domain monitoring, social media monitoring, and automated takedown notifications.
When selecting brand protection software, take into account its ability to monitor your brand across various online platforms, detect and track counterfeit products, provide legal support, offer customization options, and reliable customer support. These features will aid in ensuring the integrity of your brand and safeguarding it from counterfeiting.
Brand protection software is used across various industries, including e-commerce, retail, healthcare, finance, and manufacturing. It helps businesses to safeguard their brand reputation through monitoring and detecting counterfeit products, trademark infringement, and other brand-related threats.
The cost of brand protection software depends on various factors such as the size of the company, the features required, and the level of protection needed. The cost can range from a few hundred dollars to thousands of dollars per month.
Yes, there are free brand protection software tools available. Some popular options include Google Alerts, Social Mention, and Alert Logic. These free plans often have limitations in terms of depth and coverage of brand monitoring, but they can provide a good starting point for small businesses or those with basic brand protection needs.
Brand protection software typically requires intermediate to advanced technical expertise. Its features are more complex and may require deeper understanding of copyright laws, data analysis, and online security. Support resources are available, but it's recommended to have a team member with technical skills to fully utilize the software's capabilities.
How to use this page to find the right software
Identify your needs and requirements from the software. Consider factors like functionality, features, platform compatibility, budget, and any specific industry or personal preferences.
Based on your needs, prioritize the features or functionalities that are essential for your software.
Explore the website link of each software to gather more detailed information about it.
Elevate your marketing campaigns with interactivity
📈 Increase engagement and conversions with interactive emails
✉️ Automate lifecycle email marketing for pin-point targeting with emails
⚡ Nurture leads with fun widgets like spin-the-wheel, quizzes, polls, etc
Early stage startup? These tools might help you
Better emails. less work.
super growth.