Best Animation Software in 2023
Are you looking for an Animation Software for your business? You have come to the right page. This guide will help you discover the best Animation Software of 2023 and along with a deep dive into their features, pricing, rating, etc.
What is Animation Software?
Animation software allows users to create moving images, designs, and graphics for various purposes, including entertainment, advertising, education, and more. The software is equipped with tools that enable users to create animations frame by frame, add sound and visual effects, and export the final output in various formats. Animation software helps professionals in animation studios, game development, and digital marketing to create stunning visual representations of their ideas and concepts.
How Animation Software work or function?
Animation software allows artists to create captivating and dynamic visuals by manipulating digital images to create the illusion of movement. This software typically includes various features, such as drawing tools, timeline editors, and special effects filters. Animation software can be used for anything from creating animated movies to designing interactive websites and video games. It has revolutionized the world of visual storytelling, providing endless creative possibilities and opportunities for artists to push the boundaries of their craft.
Benefits of Animation Software?
Animation software provides the ability to bring ideas to life through visual storytelling and captivating graphics.
It allows for customization and flexibility in the production process, giving artists the tools to create unique and immersive experiences for audiences.
With animation software, projects can be completed faster and with more precision, ultimately saving time and increasing overall productivity.
It also allows for collaboration with other artists and designers, making the creative process more streamlined and efficient.
Animation software is essential for anyone looking to break into the animation industry or for those seeking to create high-quality animations for personal or professional projects.
How we curated this list
We conducted extensive research to identify a wide range of software options within each category. This involved exploring online resources, industry publications, software directories, and user reviews. Please note that the pricing and features mentioned here are subject to change. We recommend you to visit the product website for the latest information before making a decision.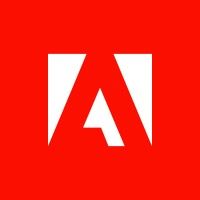 Product Description
Quickly and simply build a personalized website to showcase your creative work with Adobe Portfolio. Now included free with any Creative Cloud subscription.
Pros and Cons
Powerful motion design and visual effects capabilities
Integration with other Adobe Creative Cloud apps for seamless workflow
Regular updates and new features to enhance creativity
Subscription-based pricing may be costly for some users
Steeper learning curve compared to simpler video editing software
Requires a relatively powerful computer to run smoothly with complex projects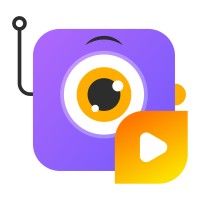 Product Description
Animaker is an online do-it-yourself (#DIY) animation video maker that brings studio quality presentations within everyone's reach. Animated Videos, Done Right!
Pros and Cons
Animaker offers a vast library of stock videos and photos, making it easier to find the right content for your video.
The platform has a user-friendly drag-and-drop builder, making video creation easy for beginners and professionals alike.
Animaker offers a diverse range of templates to choose from, allowing users to create videos for any occasion in just 5 minutes.
While the platform offers a lot of features, some users might find it overwhelming and time-consuming to navigate through them.
Animaker is an online tool, so users must have a stable internet connection to use its features.
Some users might miss certain features or support that other video creation software offers.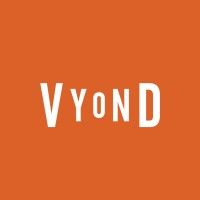 Product Description
Create videos for your business with Vyond's video animation software. From training to brand storytelling, keep your audience engaged.
Pros and Cons
The product is an AI-based script and video creator, which makes the experience of creating animated videos easier and more efficient.
The product is designed to engage both employees and customers, leading to better business results.
Vyond offers business animation solutions for all types of roles and needs, making it a versatile tool for businesses.
The product may not be affordable for small businesses or individuals due to its pricing.
Some users may prefer to use traditional animation techniques rather than relying on AI.
There may be limitations to the creativity and customization of the videos produced by the product, which could limit the scope of its usability.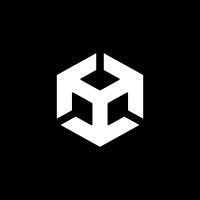 Product Description
Create and grow real-time 3D games, apps, and experiences for entertainment, film, automotive, architecture, and more. Get started with Unity today.
Pros and Cons
Unity is a leading real-time 3D platform for any game or immersive experience with game-changing tools that unlock creativity.
The multiplayer tools of Unity give impact to games by connecting more players and immersing them in your game.
The mediation suite of Unity LevelPlay optimizes the entire monetization ad stack and grows your app business.
Unity Pro comes with a cost, so it may not be affordable for small game development studios or freelancers.
There is a learning curve to using the Unity platform, so it may take time to be familiar with all the tools and features.
While Unity supports multiple platforms, not every feature and tool is available across all platforms, so it may limit the creativity of developers working on certain platforms.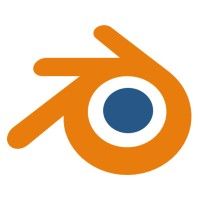 Product Description
The Freedom to Create
Pros and Cons
Blender has a powerful Cycles Render Engine that provides stunning ultra-realistic rendering with PBR shaders and HDR lighting support.
Blender offers a comprehensive array of modeling tools that makes creating, transforming, and editing models easier.
Blender includes high-quality rigging and animation tools that are useful for creating short films, TV series, feature films, and more.
Blender's interface could be overwhelming for some new users as it is highly configurable.
Blender requires a high-performing computer to run effectively as it demands a lot of system resources.
Blender's tools and features may not be suitable for some specialized 3D workflows, such as architecture and product design.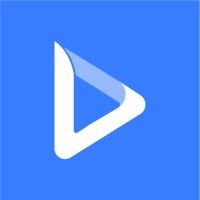 Product Description
Time to get your brand noticed. Create professional videos, logos, mockups, websites, and graphics — all in one place. Get started now!
Pros and Cons
All-in-one design platform for creating videos, websites, logos, mockups, and more.
Large library of templates and designs for various industries and professions.
Affordable subscription pricing to access all tools and features.
Limited customization options for templates and designs, may not be suitable for advanced users.
No option for offline software, must have consistent internet connection to use.
Some features and tools may require additional payment beyond subscription pricing.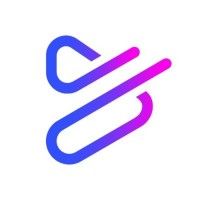 Product Description
Make videos in minutes with Powtoon. Use our library of styles, characters, backgrounds and video, or upload your own! Free. Easy. Awesome. Sign up today!
Pros and Cons
Visual communication enhances understanding and retention of information.
Powtoon offers hundreds of animated characters, templates, video backgrounds, soundtracks, and more to create compelling stories.
Powtoon can be used to create videos for a variety of purposes, including HR, training, marketing, and education.
Some businesses may not have the necessary budget for a premium Powtoon plan.
Creating videos may take time and effort for those without design or tech skills.
Powtoon may not be as effective for communicating highly technical or complex information. Product Description
maya.org - Contact us for any business inquiries
Pros and Cons
Powerful animation tools for bringing 3D models to life.
Extensive capabilities for creating detailed simulations and effects.
Widely used in the industry, with top artists relying on Maya for complex projects.
Steep learning curve, requiring time and effort to master.
Subscription pricing may be expensive for some users.
Requires a computer with sufficient processing power to handle complex projects.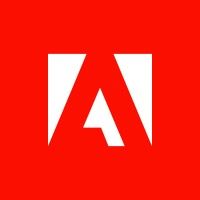 #9
Adobe Character Animator
Product Description
Quickly and simply build a personalized website to showcase your creative work with Adobe Portfolio. Now included free with any Creative Cloud subscription.
Pros and Cons
Real-time animation: Bring characters to life with your expressions and movements in real-time.
User-friendly starter mode: Easy to use for both content creators and animation enthusiasts.
Powerful features: Create custom characters, rig them for movement, and livestream animations.
Cost: Full features require a subscription to the Adobe Creative Cloud All Apps plan.
Learning curve: Advanced features may require time to learn and may be complex for beginners.
Limited compatibility: Works best within the Adobe Creative Cloud ecosystem and may have limited compatibility with other animation software.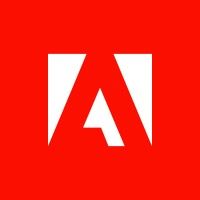 Product Description
Quickly and simply build a personalized website to showcase your creative work with Adobe Portfolio. Now included free with any Creative Cloud subscription.
Pros and Cons
Versatile animation tool for cartoons, banners, games, and web content.
Multi-platform publishing to reach a wider audience.
Seamless integration with other Adobe Creative Cloud applications.
Steep learning curve for beginners.
Subscription cost may be a barrier for some users.
Resource-intensive, requiring a powerful computer system. Product Description
Cinema 4D is a professional 3D modeling, animation, simulation and rendering software solution. Its fast, powerful, flexible and stable toolset conquer…
Pros and Cons
Good discount: The product is offered at a sale price of 40% off for a new annual subscription which can be a significant cost savings for users.
Bundled subscription: MAXON ONE is a bundled subscription which offers access to multiple products at a discounted price.
Limited time: This sale is only available from May 23-25, 2023, so users can take advantage of the offer for a limited time.
Limited to new subscriptions: The discount is only applicable for new subscriptions, so existing customers do not qualify for the sale.
Limited products: The discount is not applicable to all products, so users may not be able to access the specific product they are looking for at a discounted price.
Exclusions apply: The discount is not applicable to all types of licenses, such as educational licenses or renewals, and does not include Forger, which may limit the attractiveness of the sale to some users. Product Description
Make on-brand videos with the leading online video maker. Biteable is the leading solution for creating concise, engaging, on-brand video content.
Pros and Cons
Biteable makes it easy to create impactful, on-brand videos with hundreds of pre-built scenes and video templates.
Its intelligent features allow you to focus on your message while Biteable takes care of the rest.
You can work seamlessly with others, no matter where they are, with the shared editing tools.
Biteable may not be suitable for people who require advanced video editing tools.
Some users may find its library of pre-built scenes and templates limiting.
Biteable's trial allows adding only two teammates, which may not be sufficient for larger teams. Product Description
Steve.AI is an online Video making software that helps anyone to create Videos and animations in seconds.
Pros and Cons
Provides an AI-powered solution to create animation videos using text.
Offers a massive asset library with over 100 million assets to choose from.
Easy to use for beginners and beginners receive a helpful tutorial to guide them through the process.
Limited to creating animation videos only.
No mention of the level of customization that the tool allows for individual branding.
Takes away the human element of creativity from video creation, relying solely on AI technology. Product Description
The 3D Rendering Software and animation that takes your visual to the next level. Discover why KeyShot is the #1 3D rendering software for your animation, architecture, game design, and visual effects.
Pros and Cons
Intuitive interface for easy workflow in design.
Access to CPU and GPU rendering for unmatched performance.
Real-time results for material, lighting, and geometry changes within seconds.
Not mentioned, but KeyShot may have a steep learning curve for beginners.
The pricing of KeyShot can be expensive for individuals or small businesses.
While there are plugins available for live linking, it may not integrate with all design software. Product Description
Autodesk game middleware products, including Beast, Navigation, HumanIK and Scaleform, will no longer be available for purchase.
Pros and Cons
MotionBuilder allows for the creation of high-quality and realistic character movements with its real-time 3D character engine.
The software offers production editing tools that enable artists to fine-tune motion capture data and take characters to the next level.
MotionBuilder offers an artist-friendly and customizable interface that allows for faster and more efficient work without compromising creativity.
The software may be expensive for some users, with an annual subscription cost of unspecified amount.
The learning curve may be steep for beginners who are not familiar with 3D character animation software.
The software may require a high system requirement to run correctly, which may not be suitable for some users with a lower-spec computer.
Missing a tool?
List it here

->
Frequently asked
questions
The best animation software varies based on your specific needs and goals. Popular options include Adobe Animate, Toon Boom Harmony, and Blender. Evaluate features, pricing, scalability, and integration capabilities to find the software that aligns with your animation requirements.
Animation software offers a variety of benefits including easy creation of high-quality visuals, storytelling capabilities, enhanced engagement with customers, flexibility with design, and time-saving efficiency. It helps businesses bring their ideas to life, convey their message effectively, and stand out in a competitive market.
The common use of animation software is to create animated content, such as videos and graphics. It enables businesses and individuals to visually communicate complex ideas, promote products/services, capture attention, and engage audiences. It also provides features for editing, special effects, sound, and rendering to enhance the quality of the content.
When choosing animation software, consider features like ease of use, range of available tools, compatibility, cost, support and community. These features will help you choose the best software for your animation needs.
The animation software is used in various industries such as entertainment, advertising, education, gaming, and multimedia. It allows businesses to create animated videos, images, and graphics that help them effectively communicate their message to their target audience.
The cost of animation software varies based on the features, provider, and level of service required. It can range from free plans with limited features to monthly subscriptions starting at $10 to $500 or more, depending on the scale and complexity of the animation project.
Yes, there are free animation software tools available. Some popular options include Blender, Pencil2D, and Synfig Studio. However, these free programs may have limitations on features and support. Professional-grade software, such as Adobe Animate and Toon Boom, typically require a paid subscription or one-time purchase.
The level of technical expertise required to use animation software varies depending on the software's complexity. Some software may be user-friendly and require minimal technical expertise, while others may require advanced technical skills and training. However, in general, a basic understanding of animation concepts and computer skills is necessary to get started. Advanced features or complex animations may require more technical knowledge or assistance from support resources.
How to use this page to find the right software
Identify your needs and requirements from the software. Consider factors like functionality, features, platform compatibility, budget, and any specific industry or personal preferences.
Based on your needs, prioritize the features or functionalities that are essential for your software.
Explore the website link of each software to gather more detailed information about it.
Captivate your clients with interactivity
⚡ Biold a portfolio/gallery in the email with the carousel widget
⏳ Gather feedback on the design inside the email with rating forms
✉️ Nurture relationships with existing customers with automation
Early stage startup? These tools might help you
Better emails. less work.
super growth.