Best Video Platform As A Service in 2023
Are you looking for a Video Platform As A Service for your business? You have come to the right page. This guide will help you discover the best Video Platform As A Service of 2023 and along with a deep dive into their features, pricing, rating, etc.
What is Video Platform As A Service?
Video platform as a service (VPaaS) refers to a cloud-based video hosting solution that integrates necessary video streaming functionalities like transcoding, storage, playback, and management. Businesses of any size and industry can use VPaaS to provide customized video experiences to their audience. VPaaS is highly scalable, maintains content security, and offers a range of APIs and SDKs to integrate video into existing applications. VPaaS helps businesses reduce the upfront cost associated with building a video infrastructure while providing a robust and flexible video solution.
How Video Platform As A Service work or function?
Video platform as a service enables businesses to create, manage and distribute videos on a scalable and customizable platform. With APIs, integrations and white-label options, it allows businesses to brand their content, analyze viewer behavior and improve engagement with interactive features like quizzes and call-to-actions. Video hosting, transcoding and streaming are handled by the platform, making it a cost-effective solution for businesses of all sizes with varying needs and goals.
Benefits of Video Platform As A Service?
Benefits of Video Platform as a Service:
VPaas provides easy and quick deployment of video on websites and mobile devices.
It provides analytics to identify viewer preferences and behaviors.
It ensures a high level of security for video content, protecting it from unauthorized access.
VPaas offers transcoding capabilities to ensure optimal viewing experiences across all devices.
It saves organizations time and money by eliminating the need for in-house video infrastructure.
How we curated this list
We conducted extensive research to identify a wide range of software options within each category. This involved exploring online resources, industry publications, software directories, and user reviews. Please note that the pricing and features mentioned here are subject to change. We recommend you to visit the product website for the latest information before making a decision.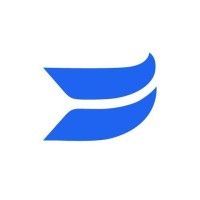 Product Description
Wistia is the video marketing platform for business. Start creating, editing, hosting, marketing, and measuring the impact of your videos.
Pros and Cons
All the necessary video marketing tools in one place, including recording, editing, hosting, and analytics.
Super-fast and secure hosting that helps websites rank in search engines.
Customizable video player with accessibility features that put your brand front and center.
Pricing information is not readily available and must be explored further on the site.
The software appears to be geared towards businesses, making it potentially less accessible to individuals or smaller-scale users.
The company focuses heavily on its video hosting capabilities, which may not be as useful for those who already have a preferred hosting platform.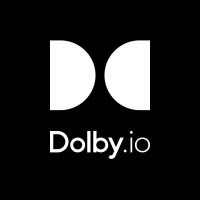 Product Description
Experience the Dolby difference – transform customer experiences with high-quality communications, streaming, and media solutions. Start building for free.
Pros and Cons
Dolby.io Real-time Streaming provides sub-500ms latency WebRTC streaming, making it the fastest, easiest, and most scalable solution available for real-time content delivery to a large audience.
Dolby.io Spatial Audio enhances the voice and video calling experience by providing manual Spatial Placement, allowing developers to manually place sound objects and create immersive audio scenes for more natural and lifelike conversations.
Dolby Voice® technology, available in the Dolby.io Communications APIs, provides spatial audio, noise suppression, and dynamic audio leveling capabilities, making it easier for users to enjoy a high-quality voice experience while using the application.
There is no mention of the pricing for the Dolby.io product suite.
The demo for the Virtual Events App is limited to 15 minutes, which may not be enough for users to fully experience the features and test the product's capabilities.
While Dolby.io's client SDKs and UI kits are easy to implement, it is not clear whether they provide enough customization options for some users with specific needs.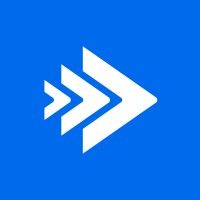 Product Description
Adaptive streaming infrastructure for video publishers and integrators. Fastest cloud encoding and HTML5 Player. Play Video Anywhere.
Pros and Cons
Bitmovin offers a range of products to power modern OTT video infrastructure, including playback, VOD encoding, live encoding, streams, and player SDKs.
Bitmovin's products provide high quality and efficiency, including encoding with the highest QoE on the market at 100x realtime.
Bitmovin offers case studies and resources, including webinars, to enable brands to deliver video and stay up-to-date on industry insights and trends.
The cost of Bitmovin's products and services is not mentioned, so potential customers may not know if it is affordable for their budget.
It is unclear how easy or hard it is to integrate Bitmovin's products with existing systems and technologies, which could be a potential barrier for some customers.
Bitmovin's products may not suit every type of business and industry, as they are mainly focused on broadcast, entertainment, telco and cable, health and fitness, edtech and e-learning, e-commerce, and gaming industries.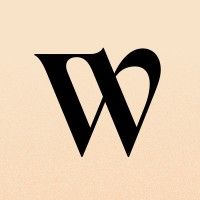 Product Description
Easy video meetings with no login or downloads, screen sharing, recording and much more. Integrate video calls into your platform with our easy to use API.
Pros and Cons
No app or software download required to connect over video.
Customization available to personalize Whereby room with custom names, URLs, and branding.
Host productive remote sessions with virtual whiteboards from Miro.
Limited features for video calls compared to other software.
The video quality depends on the internet connection of both parties.
The free version of the product has limited features and is not suitable for large businesses.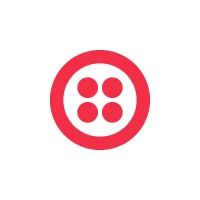 Product Description
Connect with customers on their preferred channels—anywhere in the world. Quickly integrate powerful communication APIs to start building solutions for SMS and WhatsApp messaging, voice, video, and email.
Pros and Cons
Offers a variety of communication channels (SMS, WhatsApp, voice, email, chat) to reach customers.
Provides a customer data platform (CDP) to consolidate data across the customer lifecycle into a single, golden profile.
Offers a powerful digital engagement center to increase revenue and retention.
May have a steep learning curve for beginners or non-technical users.
Some features and solutions may have additional costs.
Integrating with Twilio may require development or technical expertise.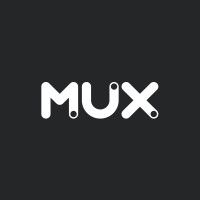 Product Description
Mux is video infrastructure built by the experts. Take any video file or live stream and make it play beautifully at scale on any device, powered by magical-feeling features like automatic thumbnails, animated gifs, and data-driven encoding decisions. Spend your time building what people want, not drudging through FFmpeg documentation. Already have your own platform? No problem, Mux can help you make sure you're being the best you via best-in-class quality of service analytics.
Pros and Cons
Mux products can help businesses launch video features in days.
Mux allows customization of the player experience.
Provides real-time stream analytics to understand user engagement and improve the quality of experience for viewers.
No information is given about the specific prices of Mux products, so it is unclear if they are affordable for everyone.
No information is given about the level of technical expertise required to use Mux products.
It is not clear if Mux provides customer support outside of a demo or chat once a business becomes a customer.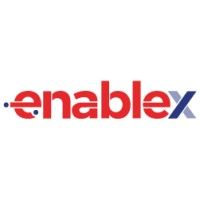 Product Description
EnableX - CPaaS platform for Live Video, Emotion AI, Voice & SMS offering API & SDK for web & mobile developers. Omni-channel communication solutions for Contact Centres, Healthtech, HR, Edtech, Fintech & Retail
Pros and Cons
Customizable and AI-enabled solutions for secured business communications without additional infrastructure.
Multiple deployment options to meet every business goal, budgetary, security and compliance requirements.
Built for developers with comprehensive developer resources, flexible APIs, and SDKs.
No pricing information mentioned in the given passage.
No mention of customer support availability.
Integration with other systems and technologies is not explained in detail.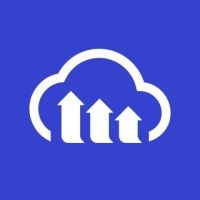 Product Description
Streamline media management and improve user experience by automatically delivering images and videos, enhanced and optimized for every user.
Pros and Cons
Cloudinary offers a comprehensive solution for managing and optimizing media assets through APIs and a user interface.
It provides a range of features for editing and personalizing images and videos, beyond just resizing and compression.
With its cloud-native platform, it can efficiently handle millions of product images and videos for e-commerce websites and apps.
The pricing for Cloudinary's services is not mentioned and may not be affordable for small businesses or individuals.
While it offers integrations and add-ons, it may not seamlessly integrate with all tech stacks and may require extensive development time.
Some of the advanced features like AI and media intelligence may require technical expertise to fully utilize.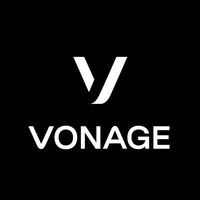 #9
Vonage Communications APIs (formerly Nexmo)
Product Description
Vonage APIs (formerly Nexmo) offers communications APIs, a global platform and expert support—empowering you to create exceptional customer experiences.
Pros and Cons
The product offers a wide range of APIs and programmable solutions for messaging, voice, video, and more, allowing businesses to reach and engage with their customers across multiple channels.
The product offers advanced insights and analytics features such as speech analytics, omnichannel dialer, gamification, workforce management, etc. that can improve customer experiences and productivity.
The product offers global phone numbers and two-factor authentication services to ensure secure and reliable communication with customers.
The product may require technical knowledge and expertise to implement and use effectively, which may be a barrier for small businesses or non-technical users.
The product's pricing is not explicitly mentioned on the website and may be costly for businesses with a limited budget.
The product may have limited integrations with other platforms and software, which could limit its usability for businesses with specific requirements.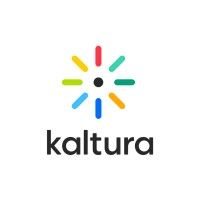 Product Description
Kaltura empowers organizations to deliver exceptional video experiences through a suite of products including webinars, events, video portals, and more. Trusted by global enterprises and media companies, Kaltura's mission is to democratize video for all.
Pros and Cons
Provides video solutions for different enterprise video needs across various industries.
Offers virtual events and online communities for unique branded virtual events.
Offers a video platform for education that engages millions of students with video-first learning experience every day.
It is not clear how affordable the product is since there is no pricing information provided.
Some of the terminologies used can be overwhelming and confusing for those not familiar with video technology.
The product offers a wide array of video solutions that might not be necessary for smaller businesses with few video needs. Product Description
Start free today with our WebRTC live streaming video platform for developers. Daily APIs let you build video, chat, and audio into any application!
Pros and Cons
Daily has a Global Mesh Network that can host sessions with up to 100,000 participants at real-time latencies of less than 200ms.
Daily offers an adaptive algorithm and customizable settings to maximize the quality and reliability of audio and video streams for every use case.
Daily ensures the end-to-end encryption of data, is SOC-2 and HIPAA compliant, and offers enterprise-grade security.
Daily's prebuilt video chat feature only includes basic features like HD screen sharing, text chat, and recording.
Daily's Client SDKs for developing custom video UI/UX may require significant coding experience and knowledge.
While Daily integrates with many high-profile companies successfully, it's possible that it may not integrate well with every product or business. Product Description
Explore Digital Samba's truly GDPR-compliant video conferencing API and video call SDK. Power up your apps and websites with WebRTC solutions for exceptional real-time video communication.
Pros and Cons
End-to-end encrypted video conferencing ensures maximum security and privacy of the users.
Low-code API and flexible SDK makes it easy for effortless integration with websites and apps.
Excellent customer support and partnership where success is their priority.
The pricing for the service is not mentioned and may be a concern for businesses with a tight budget.
Plugins and connectors are coming soon, which may be inconvenient for those who wish to integrate the service with their existing tools.
The availability of some features, like grid layouts, may be limited to certain pricing tiers, which may not be accessible to everyone. Product Description
Reach wider audiences on the devices they use with cloud video streaming, encoding, and indexing services from Azure Media Services.
Pros and Cons
Offers a wide range of cloud solutions for various business needs.
Provides financial and technical guidance for building a business case for the cloud.
Has a global infrastructure with more regions than any other provider.
The vast range of products may be overwhelming for individuals with limited knowledge.
It may take time and effort to understand the technical aspects of the cloud solutions offered.
The cost of using Azure may be expensive for smaller businesses on a tight budget. Product Description
VideoMost Server offers self-hosted video conferencing that works like Zoom, but with significantly reduced pricing. It's an ideal solution for businesses seeking a cost-effective alternative to cloud-based competitors. This enterprise-level system also includes mobile messaging functionality.
Pros and Cons
High-quality video and audio streaming.
Scalable solution to support a large number of concurrent users.
Cloud-based architecture ensures high availability and efficient storage.
May require specialized knowledge to set up and configure.
Limited support for popular browser plugins.
Cost may be prohibitive for smaller organizations. Product Description
Cincopa is a photo & video hosting platform, offering various designs for slideshows, photo-galleries, video players, private video hosting solutions and more
Pros and Cons
Offers a comprehensive digital asset management system to manage and enhance various types of media assets.
Provides various on-video features such as screen recording, video addons and video SEO to enhance the quality of your content.
Allows live streaming on TV and mobile, and provides real-time analytics to monitor the performance of your media assets.
The pricing structure is not clearly mentioned in the passage, so it is difficult to evaluate the cost-effectiveness of this product.
The product may have a steep learning curve, as it offers a wide range of features that may take time to master.
Some of the features such as 4K video quality and OTT streaming may not be relevant to all users, so they may end up paying for features they don't need.
Missing a tool?
List it here

->
Frequently asked
questions
The best VPAAS software depends on your business needs. Popular options include Brightcove, Kaltura, and Vimeo. Consider factors such as pricing, features, scalability, and integration capabilities to choose a software that aligns with your goals and requirements.
VpaaS software offers advantages like easy scalability, reduced development time/cost, customisation options, and better user experience. It helps businesses build their own video-based solutions, collaborate remotely, train employees, or market their products/services effectively.
The common use of video platform as a service (VPAAS) software is to enable businesses to create, manage, and distribute video content for marketing, training, and communication purposes. It provides features like video hosting, encoding, streaming, security, analytics, and integrations with other tools. VPAAS helps businesses to engage their audience, increase brand awareness, and drive lead conversion through video marketing.
Consider features like video hosting and management, live streaming capabilities, interactive features (such as polls and quizzes), customization options, analytics, integration options with other software, and customer support. These features will help you effectively manage and optimize your video content for your audience.
VPAAS software is used in various industries including healthcare, education, media and entertainment, retail, and more. It is a versatile tool that helps businesses of all sizes and sectors to effectively reach and engage their target audience through video campaigns.
The cost of VPAAS software can vary depending on the provider, features, and level of service required. It can range from free plans with limited features to monthly subscriptions starting at $50 to $500 or more. The cost ultimately depends on the scale and specific needs of your business.
Yes, there are free video platform as a service (VPAAS) software tools available. Some popular options include Ziggeo, Kaltura, and OpenTok. These free plans often have limitations on features, video quality, and usage. However, they can still provide a good starting point for small businesses or those with basic video needs.
VPAAS providers generally offer user-friendly interfaces and pre-designed templates, making basic computer skills and understanding of video marketing concepts enough to use the software. However, complex features or customizations may require technical expertise, and support resources may be needed for assistance.
How to use this page to find the right software
Identify your needs and requirements from the software. Consider factors like functionality, features, platform compatibility, budget, and any specific industry or personal preferences.
Based on your needs, prioritize the features or functionalities that are essential for your software.
Explore the website link of each software to gather more detailed information about it.
Elevate your marketing campaigns with interactivity
📈 Increase engagement and conversions with interactive emails
✉️ Automate lifecycle email marketing for pin-point targeting with emails
⚡ Nurture leads with fun widgets like spin-the-wheel, quizzes, polls, etc
Early stage startup? These tools might help you
Better emails. less work.
super growth.