Best Website Accessibility Software in 2023
Are you looking for a Website Accessibility Software for your business? You have come to the right page. This guide will help you discover the best Website Accessibility Software of 2023 and along with a deep dive into their features, pricing, rating, etc.
What is Website Accessibility Software?
Website accessibility software refers to tools that help make websites and digital content more accessible to individuals with disabilities. These software solutions typically work in real-time to identify and correct accessibility issues, such as ensuring proper color contrast, providing image descriptions and captions, and converting text to speech. Accessibility software also helps website owners comply with legal guidelines and regulations, while ensuring a better user experience for all visitors.
How Website Accessibility Software work or function?
Website accessibility software functions by making websites and digital content accessible to people with disabilities, such as visual, auditory, and motor impairments. It scans websites and identifies areas that need improvement, such as alternative text for images, audio descriptions, and keyboard navigation. The software then provides suggestions and guidance on how to make the necessary changes, ensuring compliance with web accessibility guidelines such as WCAG 2.1 and ADA standards. This helps businesses and organizations reach a wider audience and provide a more inclusive online experience.
Benefits of Website Accessibility Software?
Website accessibility software can transform the website to be more user-friendly for people with disabilities.
It can be useful in providing accessible alternative text, improving color contrast, and enabling keyboard navigation.
This software is also compliant with government regulations, helping protect against potential legal action.
With website accessibility software, you can provide an inclusive online experience that benefits all users.
How we curated this list
We conducted extensive research to identify a wide range of software options within each category. This involved exploring online resources, industry publications, software directories, and user reviews. Please note that the pricing and features mentioned here are subject to change. We recommend you to visit the product website for the latest information before making a decision.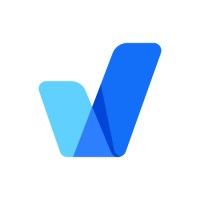 Product Description
AI-Powered web accessibility solutions. Make your website compliant with WCAG 2.1, ADA, Section 508, AODA, ACA, and more with accessiBe.
Pros and Cons
Affordable plans start at $49/month with a free 7-day trial.
Efficient 2-minute integration and immediate turnaround for web accessibility.
Compliant accessibility statement and certifications.
Not much information is given about the product's features and benefits.
The website is overwhelming with a lot of information and options that may confuse potential customers.
Lack of customer reviews or testimonials on the main page may make it difficult for people to trust the product.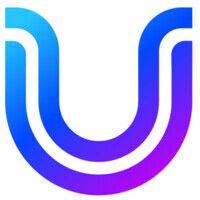 Product Description
Ensure ADA & WCAG compliance with UserWay's Accessibility solution, Widget, Scanner, Audit, PDF remediation. Making the web visually accessible to all!
Pros and Cons
The app offers a limited time bonus and co-marketing offer, providing users with potentially valuable incentives to try it out.
The app offers a free trial, allowing users to test out its features before deciding whether or not to invest in it.
The app can be used with JavaScript enabled, potentially making it more compatible with a wider range of devices.
The limited time bonus and co-marketing offer may create a sense of urgency that encourages users to sign up before they have fully evaluated the app's features and suitability for their needs.
It is unclear what specific features or benefits the app offers that make it worth investing in beyond the limited time bonus and co-marketing offer.
The mention of JavaScript compatibility may suggest that the app may not work as well or be as user-friendly on devices without JavaScript enabled, potentially limiting its usefulness for some users.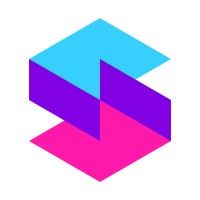 Product Description
Silktide is the powerful web governance platform that helps large organizations improve accessibility, content quality, and user experience.
Pros and Cons
Silktide is all-in-one website quality management platform which offers a full suite of integrated tools.
It helps in finding and fixing website problems easily and motivating the team to achieve their goals.
Silktide offers multi-industry solutions, including government, healthcare, private sector, finance, web agencies, among others, making it versatile.
There is no mention of the cost of using Silktide, so it is unclear if it is affordable for small businesses or individuals.
Some users may find the platform overwhelming due to the number of features it offers.
It may not be suitable for those who prefer a more basic website management tool. Product Description
Helperbird is a browser extension that gives you the features to make the web more accessible and you more productive. Providing you with dyslexia fonts, dyslexia support, text to speech, overlays, dyslexia ruler, immersive reader, Reading Mode, annotations and more.
Pros and Cons
Provides personalized support for browsing, reading, and writing on the web, making it more accessible and productive for users.
Contains a wide range of features, including dyslexia support, reading rulers, picture dictionaries, and text-to-speech with natural voices, empowering users with disabilities to access and engage with online content.
Offers customizable options for fonts, colors, spacing, and borders, catering to individual needs and preferences and making reading and writing a truly personalized experience.
May not work on Google Docs due to a change in the way that Google Docs renders text using Canvas, a bitmap graphics API, rather than HTML.
Some features may not work on all browsers, as Helperbird currently runs on select browsers including Google Chrome, Mozilla Firefox, and Microsoft Edge.
While a basic version is free, the paid Pro version may not be affordable for everyone, although they do offer discounts and promotions such as two months free with a yearly subscription.
Product Description
Changing everything you thought about Web Accessibility
Pros and Cons
Efficient: Equally.ai provides automated job posts selection making it efficient for the recruiters.
Inclusive: It is designed to eliminate all forms of bias and promotes diversity and inclusion in hiring.
User-friendly: The product is user-friendly and has a simple interface that makes it easy for recruiters to navigate.
Limited features: The product is limited in its features and may not cater to all the recruitment needs of an organization.
Unreliable: Its efficiency relies on the data fed into it, and thus it can be unreliable if the input is inadequate or outdated.
Cost: It can be quite expensive to subscribe to the product, and this may not be affordable to small organizations.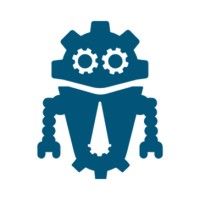 Product Description
Pros and Cons
DubBot can improve the web accessibility of your website by testing it for all levels of web accessibility.
DubBot can detect and help you correct broken links throughout your website content.
It offers a Spelling & Readability check that can help you avoid embarrassing misspellings and identify if your content is too dense and verbose.
DubBot is a paid tool, which may not be affordable for all website owners.
Some of the features offered by DubBot, such as PDF Checks and Uptime Monitoring, may not be relevant for all websites.
DubBot's Web Governance Checks feature requires creating custom content checks, which may need some technical skills and time.
Product Description
Enhance website accessibility with speech, reading, and translation features. Ideal for people with Dyslexia, Low Literacy, English as a Second Language, and mild visual impairments.
Pros and Cons
Provides text-to-speech functionality for those with disabilities or reading difficulties.
Offers translation services in over 100 languages, making the site accessible to non-native speakers.
Can be used on a variety of devices, including desktop computers, tablets, and mobile phones.
Free version only offers limited functionality.
Text-to-speech voice may sound robotic and may not be customizable.
Some users may find the toolbar distracting or intrusive.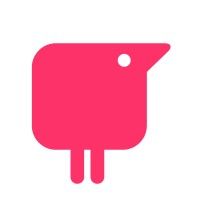 Product Description
Discover the literacy support software that's helping millions of students across North America to read, write and express themselves independently.
Pros and Cons
Read&Write helps students with a variety of tasks like reading text out loud, understanding unfamiliar words, researching assignments and proofing written work.
It provides useful tools like highlighters, voicenotes, vocab tools, audio maker, and more to help students study smarter, more independently and to a high standard.
Read&Write is free for K-12 teachers.
Some features on the toolbar require internet access which may limit its use in certain environments.
Not all versions of Read&Write are available for free and the pricing page only provides guide prices, requiring users to contact the sales team for specific pricing based on the number of users who need a license.
While Read&Write works on many major platforms and learning management systems, it may not work with all of them. Product Description
Pros and Cons
Provides a helpful tool for developers to debug and inspect web pages on Google Chrome.
Offers various features like color picker, layout inspection, and accessibility audit for improved website performance.
Allows customization and integration with Chrome DevTools for a seamless development experience.
Limited compatibility with other web browsers except for Google Chrome.
Frequent updates may cause inconsistencies or bugs in the extension's functionality.
Users need to have some technical knowledge for full utilization of the tool, which may exclude novice developers.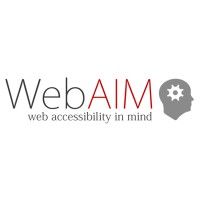 Product Description
A headless browser is used to analyze web pages in the stand-alone API after applying scripts to them. The API analyzes the full DOM of the rendered page and supports the WAVE API Specifi's entire set of features.
Pros and Cons
WAVE helps authors make their web content more accessible to individuals with disabilities
The WAVE Browser Extensions are handy for checking password-protected, locally stored, or highly dynamic pages
The Accessibility IMpact (AIM) assessment report provides detailed WAVE test data, your site's AIM score, and expert manual test results to give insights into the accessibility of your web site for users with disabilities
The WAVE subscription API and stand-alone WAVE API and Testing Engine require a subscription fee
WAVE focuses on issues that impact end users, which means it might not necessarily catch all accessibility errors or WCAG errors
Using WAVE may require manual evaluation and editing to fully comply with web accessibility guidelines Product Description
Accessibility tool to help developers understand how colorblind users experience their website. - GitHub - oftheheadland/Colorblindly: Accessibility tool to help developers understand how colorblind users experience their website.
Pros and Cons
Colorblindly is a helpful extension for web developers to create colorblind-friendly websites by simulating the experience of users with colorblindness.
It can be added to Chrome as an unpacked extension or installed from the Chrome store.
It offers eight different settings to experience different types of colorblindness.
Colorblindly is currently only available on Google Chrome and not on other web browsers.
The extension uses a CSS filter to modify color ratios, which may not accurately represent the experience of colorblind users.
There is no mention of updates or maintenance for the extension, so its compatibility with future versions of Chrome may be uncertain. Product Description
Dyno Mapper will inventory your website and create an interactive visual site map that displays the website hierarchy and includes Google Analytics, easy access to all your inventory Information, and comment capability for efficient collaboration with decision makers.
Pros and Cons
The visual sitemap generator helps to easily and quickly organize website projects and display the architecture of a website.
Content inventory and audit features help optimize assets and plan content tasks with the help of a content calendar.
The website accessibility testing tool can identify errors in web design and content for ADA website compliance.
The pricing for the tool is not mentioned and may be a concern for small businesses or individuals.
The tool may have a high learning curve and require technical expertise to use effectively.
The daily keyword tracking feature needs to be configured carefully to provide accurate and relevant reports. Product Description
Lexie provides enjoyable reading and learning to everyone. It is also amazing app for dyslexia with TTS and specific reading tools.
Pros and Cons
Lexie is a great tool for kids with dyslexia and reading difficulties, as it makes reading easy and enjoyable for them.
Users can listen to all their texts and follow along like karaoke, which helps to strengthen their reading skills.
Users can create and organize their own libraries, making it easier to keep track of their reading materials.
Users have to pay for a subscription after the first 30 days, which may deter some people from using the product.
The product may not be suitable for people who prefer traditional reading methods, as it is primarily geared towards making reading easy and accessible for those with reading difficulties.
The product may have limited appeal for those who do not have difficulty reading, as it is primarily designed to aid those with reading difficulties. Product Description
It is a useful tool for developers and web designers looking to ensure their sites are accessible and inclusive for all users.
Pros and Cons
uTester offers a range of testing services for mobile, web and desktop applications.
The platform is user-friendly and customizable, allowing testers to create their own test cases and workflows.
uTester provides real-time test result reporting and analytics, making it easy to identify defects and improve the quality of the application.
uTester can be expensive, especially for organizations with limited budgets.
Some users may find the interface overwhelming and difficult to navigate initially.
uTester requires a certain level of technical expertise, and may not be suitable for those with limited testing experience. Product Description
Make your website accessible with Recite Me's web accessibility assistive toolbar technology. Allow website visitors to customise your website in a way that works best for them. Learn more.
Pros and Cons
Provides accessibility solutions for individuals with disabilities, situational challenges, and language support, making website content user-friendly.
Offers a range of on-demand accessibility solutions conforming to WCAG standards.
Helps businesses to create inclusive online experiences, increase web traffic, and leads to more uptake and sales conversions.
The product is geared towards businesses, and pricing may vary depending on the required package.
Recite Me is not a new product, and there are other accessibility solutions in the market to choose from.
Some individuals may find the toolbar's appearance bulky and cumbersome, potentially hindering website experience.
Missing a tool?
List it here

->
Frequently asked
questions
There isn't one "best" website accessibility software as each one varies based on your specific needs and goals. Some popular options include UserWay, AudioEye, and accessiBe. Evaluate features, pricing, scalability, and integration capabilities to find the software that aligns with your website's requirements.
Website accessibility software provides benefits such as compliance with legal requirements, improved user experience, increased reach and engagement with disabled audiences, and better website performance in search engine rankings. It ensures equal access to all users, regardless of disability, and enhances overall website usability.
The common use of website accessibility software is to improve website accessibility and make it easier for people with disabilities to access website content. It can provide features such as alternative text for images, keyboard navigation, screen reader compatibility, and color contrast adjustments. It helps businesses to meet accessibility standards, build inclusivity, and provide equal access to information for all users.
When choosing website accessibility software, consider features like automated accessibility testing, screen reader compatibility, customizable accessibility settings, keyboard navigation, color contrast checker, text-to-speech, and alternative text for images. These features will help you ensure your website is inclusive for all users, including those with disabilities.
Website accessibility software is used across various industries, including e-commerce, government, healthcare, education, finance, and more. It is a valuable tool for ensuring that websites are accessible to all users, including those with disabilities, and can help businesses and organizations avoid legal and reputational risks.
The cost of website accessibility software varies based on factors like features, provider, and website size. It can range from free plans with limited features to monthly subscriptions starting at $10 to $500 or more, depending on the scale and level of service required.
Yes, there are free website accessibility software tools available. Some popular options include Wave, aXe, and Chrome's Accessibility Developer Tools. These free tools can help identify issues with accessibility on a website and provide guidance on how to fix them. However, they may have limitations compared to paid software and should be used as a starting point for website accessibility improvement.
Website accessibility software can range from basic to complex, so the level of technical expertise required will depend on the specific software being used. However, many accessibility tools are designed to be user-friendly and require only basic computer skills. More advanced features may require some technical knowledge or support.
How to use this page to find the right software
Identify your needs and requirements from the software. Consider factors like functionality, features, platform compatibility, budget, and any specific industry or personal preferences.
Based on your needs, prioritize the features or functionalities that are essential for your software.
Explore the website link of each software to gather more detailed information about it.
Modernize your operations with interactivity
📈 Automate bills, usage reports, and notifications with the journey feature
⚡ Enable people to raise issues inside the emails using forms
✉️ Use APIs to trigger and send notification and reminder emails
Early stage startup? These tools might help you
Better emails. less work.
super growth.