Best E Signature Software in 2023
Are you looking for an E Signature Software for your business? You have come to the right page. This guide will help you discover the best E Signature Software of 2023 and along with a deep dive into their features, pricing, rating, etc.
What is E Signature Software?
E-signature software allows individuals and businesses to electronically sign and send documents, contracts, and agreements securely and efficiently. This software eliminates the need for physical signatures and paper documents, making signing and sending documents more convenient and eco-friendly. E-signature software often includes additional features such as document tracking, online forms, and encrypted storage to enhance security and productivity.
How E Signature Software work or function?
E signature software allows for the secure and efficient electronic signing of documents. The software typically uses encryption technology to ensure the authenticity and integrity of the signature, and it can be accessed from any device with an internet connection. E signature software is particularly useful for businesses looking for a streamlined, paperless approach to document signing, as it eliminates the need for physical signatures and allows for easy tracking and storage of signed documents.
Benefits of E Signature Software?
E signature software saves time and eliminates the need for physical signatures, which can speed up document approvals and increase productivity.
It also improves document security by reducing the risk of lost or forged signatures.
With e signature software, documents can be signed from anywhere, at any time, making it convenient for remote teams and clients.
It helps organizations save on paper and storage costs and provides a more environmentally friendly solution.
E signature software can integrate with other platforms and applications, streamlining the document workflow and increasing efficiency.
How we curated this list
We conducted extensive research to identify a wide range of software options within each category. This involved exploring online resources, industry publications, software directories, and user reviews. Please note that the pricing and features mentioned here are subject to change. We recommend you to visit the product website for the latest information before making a decision.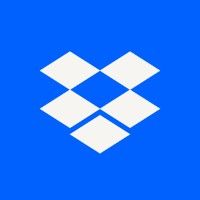 #1
Dropbox Sign (formerly HelloSign)
Product Description
Pros and Cons
Dropbox Sign allows for legally binding electronic signatures, saving time and making document workflows more efficient.
It offers unlimited signature requests and the ability to create and save templates for faster document preparation and signing.
Dropbox Sign integrates with various popular apps, including Google, Salesforce, HubSpot, and SharePoint.
The cost of Dropbox Sign may be a drawback for some users, as it is an additional expense on top of a Dropbox subscription.
Some users may prefer to use a different e-signature solution, potentially making Dropbox Sign redundant.
Dropbox Sign may not be as robust as other e-signature solutions, lacking some advanced features that some users may require.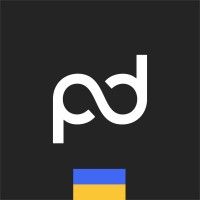 Product Description
Trusted by 50K+ Customers • Rated 4.7/5 on G2 • Increase ROI by 20% and Close Deals 3x Faster • SOC 2, HIPAA & GDPR Compliant • Request a demo!
Pros and Cons
Offers a wide variety of use cases including proposals, payments, quotes, contracts, eSignatures, forms, and API.
Provides a user-friendly platform with drag-and-drop editing and 750+ customizable templates to choose from.
Allows integration with native CRM systems to maintain consistency and streamline workflow.
No mention of pricing plans on the website.
Some features, like the Notary, may not be applicable or useful to all users.
May take some time to learn and implement all the platform's features fully.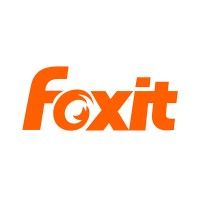 Product Description
Foxit Software is the reliable source for fast, affordable, & secure PDF software. From editor to eSign tools and more, we have what your business needs.
Pros and Cons
Foxit PDF Editor Suite Pro allows users to create, edit, and sign PDF documents on multiple platforms, including cloud, desktop, and mobile.
The product offers a comprehensive set of PDF tools, including PDF reader, editor, and eSign capabilities, as well as resources such as tutorials and webinars.
The software also has high-performance PDF processing capabilities, including automated document processing at high scale and integration with applications and websites.
There is no information provided on the pricing of the product, which may be a disadvantage for users looking for transparency and cost-effectiveness.
Some of the features, such as the AI assistance for summarizing, rewriting, and translating, may not be necessary for all users and may add complexity to the product.
It is not clear how the product compares to other PDF editing and eSign solutions on the market in terms of features, pricing, and overall value.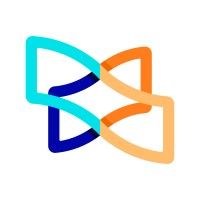 Product Description
Xodo is the ultimate solution for working securely with PDF, Office, and image files on the web, mobile, and desktop. Start free today!
Pros and Cons
The product offers a wide range of conversion options including PDF to JPG, PNG, Word, Excel, and more.
It includes handy editing tools like crop, redact, sign, and fill PDF forms.
The product can compress PDF files, making them easier to share and store.
It is not clear if the product offers a free trial or not.
The pricing plans are not mentioned on the home page, so users need to explore the website to find them.
It is not clear if Xodo supports batch conversion or not, which can be a drawback for users with large collections of files to convert.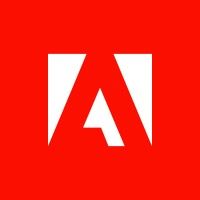 Product Description
Adobe Acrobat
Pros and Cons
JavaScript is a widely-used programming language, so many users may already be familiar with it and able to utilize Acrobat's online services quickly and easily.
JavaScript can make it easier to create interactive and dynamic web pages, which may be needed for certain documents uploaded to Acrobat's online services.
By requiring JavaScript, Acrobat's online services can potentially provide an added level of security by minimizing the risk of attacks from external sources.
Users who are unfamiliar with JavaScript may find the requirement confusing and may struggle to utilize Acrobat's online services as a result.
Some users may have disabled JavaScript on their browsers for security reasons, which would prevent them from using Acrobat's online services altogether.
By relying on JavaScript, Adobe may limit the functionality and accessibility of their online services for users who do not have access to enabled web browsers or have limited accessibility options.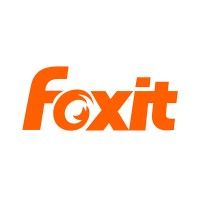 Product Description
Foxit Software is the reliable source for fast, affordable, & secure PDF software. From editor to eSign tools and more, we have what your business needs.
Pros and Cons
Foxit PDF Editor has advanced features like legally binding eSign capabilities and AI-based document redaction, making it a powerful solution for businesses and individuals.
It is a cost-effective alternative to Adobe Acrobat, with options for One-Time Perpetual Licenses, Yearly Subscription, and Monthly Subscription.
Foxit PDF Editor comes with great customer support options, including phone, chat, email, or online tickets.
The website is quite cluttered, making it difficult for users to find the information they need.
Some features require separate Foxit eSign purchase, adding to the cost of the product.
The website does not clearly state the differences between the various pricing and subscription options, which can be confusing for customers.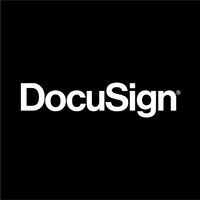 Product Description
DocuSign ensures the security & mobility to digitally transform businesses. Sign docs for free.
Pros and Cons
DocuSign offers a variety of industry-leading applications, integrations, and flexible APIs that can cater to different business needs and solutions.
Users can easily manage and automate their contracts, reducing risk and faster turnaround times.
DocuSign provides security and compliance standards, ensuring the protection of user and customer trust.
The pricing is bespoke, making it difficult for users to determine the cost before requesting a quote.
The number of features and integrations can be overwhelming for users who are not familiar with the product or have limited technical knowledge.
Users may encounter some technical difficulties with the platform, and the customer support can be slow to respond at times.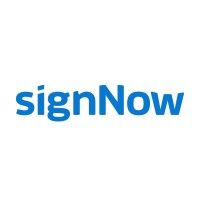 Product Description
Sign documents with airSlate SignNow's legally-binding eSignature trusted by millions. Enjoy a seamless online signature experience anytime, anywhere, on any device.
Pros and Cons
Easy to use: No training or downloads are required to use the product.
Customizable: The product has a range of features and tools that can be tailored to specific use cases.
Competitive pricing: The pricing plans are transparent, and users only need to pay for what they use.
Limited features: The product may not have advanced features that are required for complex workflows.
Security concerns: The product may not have as robust security measures as other eSignature solutions.
Limited integrations: The product may not integrate with all the apps and CRMs that a user may require.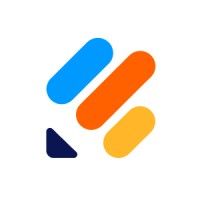 Product Description
Create forms and surveys for free with Jotform's drag-and-drop form builder. Start collecting registrations, applications, orders, and payments today.
Pros and Cons
Jotform Sign allows users to create, share, and e-sign documents in minutes using any device.
Users can choose from a variety of ready-made e-signature document templates or create custom templates to their liking.
Jotform Sign enables users to automate their approval flow for documents to ensure they are signed and approved in the correct sequence.
The pricing for Jotform Sign may not be affordable for individual users or small businesses.
Although Jotform Sign offers security features, some users may still have concerns about the safety of their sensitive documents.
Jotform Sign may not be suitable for users who require advanced document editing features beyond e-signing.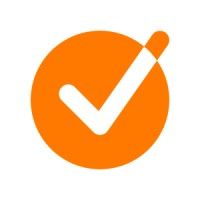 Product Description
Get your digital sales needs covered with ease in our all-in-one software! Sign up for your free account today and close deals faster.
Pros and Cons
The Digital Sales Room platform offers an all-in-one solution for revenue teams to engage and understand buyers, enabling collaboration throughout the deal cycle.
The platform includes useful features like electronic signatures, proposals and contracts, and sales content management to streamline the sales process and increase win rates.
GetAccept supports integration with popular CRMs like Salesforce, HubSpot, and Microsoft Dynamics, providing flexibility for sales teams to use their preferred tools.
The pricing model is not clearly defined, with no information available upfront on the company's website.
The platform targets specific industries and use cases, meaning it may not suit all types of businesses or sales cycles.
While GetAccept provides customer cases and resources, there is little information on customer support or training options, potentially limiting the ability of users to fully realize the platform's potential.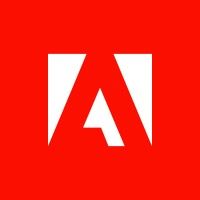 Product Description
Quickly and simply build a personalized website to showcase your creative work with Adobe Portfolio. Now included free with any Creative Cloud subscription.
Pros and Cons
Secure and legally binding: Adobe Acrobat Sign offers a secure and legally binding way to sign and manage digital documents online.
User-friendly interface: The software has a user-friendly interface that is easy to navigate, even for those who are less tech-savvy.
Integrations with other Adobe products: Acrobat Sign seamlessly integrates with other Adobe products, such as Acrobat DC and Creative Cloud, making it a valuable addition to any Adobe user's toolkit.
Limited features in the free version: The free version of Adobe Acrobat Sign is quite limited and only allows for a limited number of signatures per month.
Expensive: The software can be quite expensive for small businesses or individuals who only need to use it occasionally.
Cloud-only service: Adobe Acrobat Sign is a cloud-based service, which means that users must have an internet connection to access their documents and signatures. This can be inconvenient for those who frequently work offline.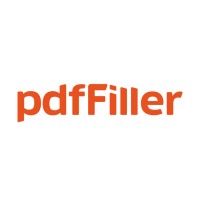 Product Description
Discover the benefits of a powerful online PDF editor. Create, fill out, share, and collaborate on documents from any device.
Pros and Cons
Cloud-based PDF editor and creator that allows users to edit and create fillable PDFs from any browser or mobile device.
Secure collaboration with teammates within organizations, allowing for the sharing of documents, folders, and templates to work seamlessly.
All-in-one solution that includes enterprise-grade eSignature solutions and powerful document management features such as converting PDFs to other formats, adding, deleting, or rearranging pages, merging or splitting PDFs, and organizing them using smart tags.
The product seems to be geared more towards businesses and organizations, so it may not be as useful for individual users or SMBs.
It is not clear from the passage if there are any limitations to the free trial or if there are any pricing tiers that may make it difficult for smaller businesses to afford.
While the product has strong security measures in place, it is unclear from the passage what specific measures are taken to protect user data and privacy. Product Description
Upload a document now and get it legally signed in minutes. Signaturely is a free electronic signature software that makes signatures super simple.
Pros and Cons
Super simple signatures: The app promises a streamlined and hassle-free process of signing documents that can save time and effort for both signers and the sender.
Features that save time and clicks: Signaturely offers templates for documents so users don't have to create a new document every time or face any hassle in choosing fields.
Legal validation: All signatures, initials, and data collected via Signaturely are legally binding, making it a safe choice for important and sensitive documents.
No mention of pricing on the page: Although they claim to offer a "super simple" pricing model, there's not enough information available upfront for users to decide if the software is within their budget or not.
Limited integration with other tools: Signaturely claims to work with tools users don't want to stop using, but the page does not mention the extent of the compatibility. Users may want to explore more which tools and workflow can be streamlined with Signaturely.
No mobile app: While Signaturely mentions that their platform works on any device, it is unclear whether they have a dedicated mobile app or not. This may be a deal-breaker for users who need to sign documents on the go and prefer to use mobile apps over web-based tools. Product Description
Sign documents online with DottedSign on the web, iOS and Android devices in a legally-enforceable way. Capture your first electronic signature today!
Pros and Cons
Saves time and hassle by allowing remote signing on any device or desktop.
Gathers all signing tasks in one place, making it easier to manage.
Offers real-time document progress tracking and automated flow, which improves efficiency.
Only focuses on e-signature solutions, whereas some might prefer a product that offers additional functions.
There is no mention of pricing, which could potentially result in the product being too expensive for some.
Some customers may prefer a physical signature as it carries more weight in a legal sense.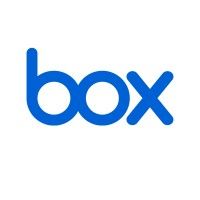 Product Description
Box empowers your teams by making it easy to work with people inside and outside your organization, protect your valuable content, and connect all your apps.
Pros and Cons
Advanced security controls, intelligent threat detection, and complete information governance
Simplifies collaboration with everyone in one place to work together on important content
Powerful e-signature integrated with Box plan to sign important documents
No mention of the pricing for the product/service
No explanation for the details of AI capabilities
Limited information about content migration
Missing a tool?
List it here

->
Frequently asked
questions
The best e signature software varies depending on your specific business needs and requirements. Some popular options include DocuSign, Adobe Sign, and HelloSign. Consider factors such as ease of use, integrations, and pricing to find the best solution for your business.
E signature software offers numerous benefits such as faster document processing, improved security, cost reduction, convenience, and better organizational efficiency. It helps businesses sign documents electronically, eliminate paper-based processes, and streamline workflows.
The common use of e signature software is to sign and send important documents digitally. It enables businesses to streamline their document management system, increase efficiency, reduce costs, and improve security. It also provides features for document tracking, reminders, and authentication to ensure compliance and legality.
When choosing e signature software, consider features like security, user experience, legality, compatibility, ease of use, integration, customization, customer support, and pricing. These features will help you effectively manage and optimize your document signing process.
E signature software is widely used in various industries such as real estate, legal, healthcare, finance, and government. It eliminates the need for physical signatures and streamlines the signing process for documents, contracts, and agreements.
The cost of e signature software varies based on factors like features, provider, and usage frequency. It can range from free plans with limited features to monthly subscriptions starting at $10 to $50 or more, depending on the scale and level of service required.
Yes, some popular e signature software tools available for free are DocuSign, HelloSign, SignRequest, and Adobe Sign. However, these free plans may come with limited features and usage. For small businesses or occasional signature needs, these free options can be a good starting point.
Electronic signature software are designed to be user-friendly, require basic computer skills and understanding of e-signature concepts to get started. Advanced features may require technical knowledge or assistance from support resources. Overall, e signature software is easy to use and accessible to everyone.
How to use this page to find the right software
Identify your needs and requirements from the software. Consider factors like functionality, features, platform compatibility, budget, and any specific industry or personal preferences.
Based on your needs, prioritize the features or functionalities that are essential for your software.
Explore the website link of each software to gather more detailed information about it.
Modernize your operations with interactivity
📈 Automate bills, usage reports, and notifications with the journey feature
⚡ Enable people to raise issues inside the emails using forms
✉️ Use APIs to trigger and send notification and reminder emails
Early stage startup? These tools might help you
Better emails. less work.
super growth.