Best Social Media Marketing Software in 2023
Are you looking for a Social Media Marketing Software for your business? You have come to the right page. This guide will help you discover the best Social Media Marketing Software of 2023 and along with a deep dive into their features, pricing, rating, etc.
What is Social Media Marketing Software?
Social media marketing software assists in managing social media profiles, content planning, and analyzing data. These tools help marketers to create and schedule posts across various social media platforms, engage with followers, track the success of their campaigns, and find out what their target audience is interested in. Social media marketing software saves time, simplifies processes, and provides insights necessary to make well-informed marketing decisions. It is an essential tool for businesses to maintain a strong social media presence and build brand awareness.
How Social Media Marketing Software work or function?
Social media marketing software provides businesses with the tools to manage multiple social media platforms, schedule posts, engage with followers, and analyze performance metrics. By automating mundane tasks, businesses can focus on creating engaging content that resonates with their target audience. This software also offers insightful analytics that helps businesses understand their audience's behavior, preferences, and interests. With the right social media marketing software, businesses can increase their visibility, build brand loyalty, and drive conversions.
Benefits of Social Media Marketing Software?
Benefits of Social Media Marketing Software:
Allows for streamlined management of multiple social media accounts
Offers in-depth analytics and reporting for measuring social media campaign effectiveness
Simplifies the process of creating and scheduling posts across various platforms
Enables efficient customer engagement and response through social media messaging features
Provides valuable insights on audience demographics and behavior to inform future marketing strategies.
How we curated this list
We conducted extensive research to identify a wide range of software options within each category. This involved exploring online resources, industry publications, software directories, and user reviews. Please note that the pricing and features mentioned here are subject to change. We recommend you to visit the product website for the latest information before making a decision.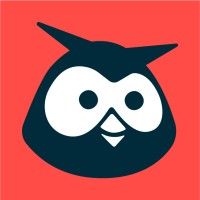 Product Description
Ahorra tiempo y crece en las redes sociales con Hootsuite, tu arma secreta integral de programación, gestión y análisis de redes sociales. ¡Pruébalo gratis!
Pros and Cons
Hootsuite allows businesses to manage all their social media profiles in one place, making it easy to schedule and publish content to multiple platforms.
The platform offers customizable streams to monitor trends and stay notified about your business, customers, competitors, or any topic you're interested in.
Hootsuite provides actionable insights on the best times to post without the need for heavy data crunching.
It is a paid service, businesses would need to invest in a subscription to access all features.
Hootsuite's automation features may not fit the needs of every business, as some brands may prefer to handle social media manually.
Some users may find Hootsuite's interface to be overwhelming, especially those who are not tech-savvy.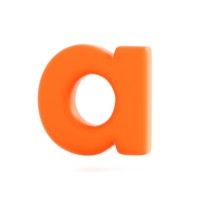 Product Description
An easy to use Social Media Management Software that allows you to stay organized, save time, and easily manage your inbox, publishing, reporting, monitoring, and team collaboration tools.
Pros and Cons
Agorapulse offers an all-in-one solution for social media management with inbox, publishing, monitoring, reporting, and team collaboration tools.
The platform has powerful social media listening features that allow users to discover trends and insights about their brand and competitors.
Agorapulse has a reputation for excellent customer support and a high user satisfaction score.
Agorapulse may be too expensive for small businesses or individuals on a tight budget.
The interface of Agorapulse may be overwhelming to beginners or those who are new to social media management.
Agorapulse may not be as comprehensive as some competitors, particularly for advanced analytics or social listening.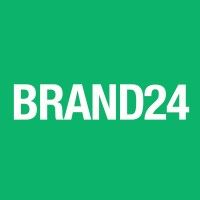 Product Description
Get instant access to mentions & insights across social media, news, blogs, videos, forums, podcasts, reviews, and more.
Pros and Cons
Provides access to online mentions from various sources in real-time, allowing businesses to stay ahead of the story and never miss critical mentions.
Has a user-friendly interface and offers advanced sentiment analysis to segment positive, negative, or neutral mentions.
Offers AI-powered language detection and supports up to 108 languages, helping businesses track mentions that matter.
The free plan has limited features, and businesses will need to upgrade to paid plans for more advanced reporting and functionality.
Some users may find the pricing of the paid plans to be too expensive, especially for smaller businesses or startups.
While it offers insights into customer feedback and allows businesses to make informed decisions based on data, it may not provide the same level of personalized insights as conducting thorough market research or engaging with customers directly.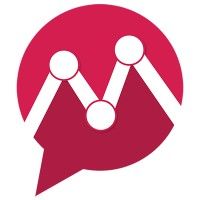 Product Description
Pros and Cons
The product offers a range of features such as social media monitoring, review monitoring, and social intelligence, allowing businesses to get a comprehensive understanding of their online presence.
The ability to create customized monitoring reports with clear and actionable insights is a useful tool for businesses to analyze their performance.
The product's pricing model includes a free 14-day trial with no credit card required, allowing businesses to test the product before committing to it.
The platform's interface may not be suitable for users who are not tech-savvy, as it may require a bit of getting used to.
The product may be too expensive for small businesses or startups, as some of the features may not be necessary or relevant for their needs.
The product's effectiveness may be limited for non-English speaking businesses as the platform may not be able to capture all mentions or conversations that happen in languages other than English.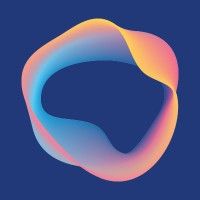 Product Description
Talkwalker's Consumer Intelligence Acceleration platform drives business impact. Recognized by Forrester as a Leader in Social Listening and Consumer Intelligence.
Pros and Cons
Provides a platform for consumer intelligence and social listening to get a complete picture of consumers in real-time.
Gives access to the fastest growing global dataset which covers over 187 languages, enabling to monitor every customer signal across text, video, image, audio.
Offers customizations and unwavering support from Key Account Managers across the globe to ensure quick data democratization, accelerate time to value, and increase ROI from consumer intelligence and social media listening.
Cookies policy needs to be reviewed before usage as it may collect data.
The platform may require an initial investment which may not be feasible for small businesses.
The use of AI-enabled tools and machine learning may require technical knowledge.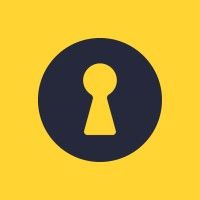 Product Description
Keyhole is a user-friendly social media reporting & analytics tool used by global brands & agencies to make data-informed decisions.
Pros and Cons
Keyhole is an all-in-one social media analytics tool that lets users analyze multiple profiles, brand mentions, campaigns, and influencers instantly.
It offers personalized optimization and real-time insights, making social media marketing easier and guesswork-free.
Keyhole allows you to monitor what people are saying about your brand, track your social media campaigns' real impact, and analyze reports on influencers' ROI.
Keyhole may be expensive for small and medium-sized businesses or individuals who can't afford its pricing plans.
It is mainly focused on Twitter and Instagram, leaving out other social media platforms like Snapchat, TikTok, and Pinterest.
The Quick Trends feature only gives you an overview of the latest trends, which may not be enough for a thorough analysis.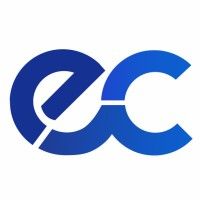 Product Description
eclincher is a social media management platform offering the best tools to publish, schedule, analyze & create content all in one dashboard - start a FREE trial
Pros and Cons
Offers a 14-day free trial without needing a credit card.
Provides a variety of features such as scheduling, social inbox, engagement, monitoring, and analytics that can help improve social media management.
It has an AI feature that can assist users in creating engaging posts.
Some features may not be necessary and may cause confusion for some users.
The pricing for the different plans is not transparent.
Not all platforms are included, as some social media networks are missing from the listed integrations.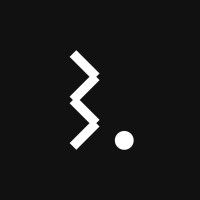 Product Description
Collaborative social media management suite from Statusbrew. See how Statusbrew is the right companion to your social strategies and business goals. Explore now.
Pros and Cons
Everything's in one place, making organization and management easier.
User-friendly interface makes it easy to navigate and use.
Provides solutions to common issues like missing customer messages and team collaboration problems.
It is not clear whether the product is free or has a price attached to it.
It is only mentioned that it is trusted by 10,000+ businesses, but there is no information on the scale of these businesses.
It is not mentioned whether the product can integrate with other social media channels besides Facebook, Instagram, LinkedIn and Google My Business. Product Description
Get all-in-one Social Media Marketing Toolkit for actionable analytics, social crafting & automation, right where you post.
Pros and Cons
Instant Hashtag Suggestions: The product offers instant hashtag suggestions for images and texts on desktop and mobile, which can be helpful for social media marketing.
Tag Sets: The ability to group hashtags into sets and compare them can save time and make it easier to manage social profiles.
Integrations: It can be integrated with other social media managing tools like Buffer and Hootsuite, making it easier for users to enhance their posts.
Limited Trial Period: It is free only for a limited period, and after that, users may have to pay to continue using all the features.
Limited Functionality: The product's usefulness is limited only to social media marketing, and it may not be helpful for users who don't use social media.
Reliance on Algorithm: The hashtag suggestions are based on an algorithm, which may not be perfect, and the accuracy of the suggestions may vary. Product Description
Instagram Analytics and TikTok Analytics for any public Profile, Hashtag, or Followers. Get campaign reports and follower demographics. Free-to-use.
Pros and Cons
Analisa.io offers both Instagram and TikTok analytics, which can be helpful for businesses that utilize both platforms.
The tool provides follower demographics and authenticity audits, which can help businesses better understand their audience.
The basic analytics service is free to use, making it accessible for businesses with limited budgets.
Some features, such as Instagram Profile Analytics, are only available for upgraded paid-users, which could be a drawback for businesses on a tight budget.
The language system of the tool is currently being upgraded, which could lead to some user confusion.
Follower analytics are only available for profiles with public (non-hidden) follower lists, limiting the tool's usability for businesses with private profiles. Product Description
Find the best Twitter hashtags to reach your audience. Search their relations and influencers with the most advanced Twitter Hashtags Search Engine.
Pros and Cons
Hashtagify provides comprehensive data including popularity, related hashtags, and influencers.
The platform is user-friendly and easy to navigate.
Hashtagify offers a free trial and affordable pricing options.
Some of the advanced features are only available in the more expensive plans.
Hashtagify's data may not be 100% accurate.
The platform may not provide enough context for certain niche industries or topics.
Missing a tool?
List it here

->
Frequently asked
questions
The best social media marketing software depends on your goals and budget. Some popular options include Hootsuite, Sprout Social, and Buffer. Consider features such as analytics, scheduling, and social listening, as well as integrations with other tools like CRM and email marketing.
Social media marketing software offers benefits such as comprehensive analytics to track performance, easy content creation and scheduling, social listening to monitor brand mentions, audience targeting, and reporting tools to measure ROI. It helps improve social media presence, engagement, and conversions.
The common use of social media marketing software is to create, manage and track social media content and campaigns. It enables businesses to reach their audience on various social platforms, engage with them, build brand awareness, increase website traffic, generate leads, and drive conversions. It also provides features for analytics and scheduling to optimize campaign performance.
When choosing social media marketing software, consider features like social media management, scheduling, analytics, influencer marketing, audience targeting, crisis management, customer engagement, integration options, and customer support. These features will help you effectively manage and optimize your social media marketing campaigns.
Social media marketing software is widely used across various industries, including e-commerce, retail, B2B services, travel and hospitality, media and entertainment, nonprofit organizations, and more. It is a versatile tool that helps businesses of all sizes and sectors to effectively reach and engage their target audience through social media campaigns.
The cost of social media marketing software varies widely depending on factors like features, comprehensiveness, and subscription structure. Many software options may offer free basic functions with limited features and analytics while premium versions may cost from $20 to $500 or more per month.
Yes, there are many free social media marketing software tools available. Some popular options include Hootsuite, Buffer, and SocialOomph. These free plans often have limitations on features, platforms supported, and scheduling options. However, they can be a good starting point for small businesses or those with basic social media marketing needs.
Social media marketing software usually offers intuitive interfaces, making it user-friendly for beginners. Basic computer skills and knowledge of social media marketing concepts are enough to get started. However, advanced features or complex automations may require some technical knowledge or assistance from support resources. Overall, social media marketing software requires low to medium levels of technical proficiency.
How to use this page to find the right software
Identify your needs and requirements from the software. Consider factors like functionality, features, platform compatibility, budget, and any specific industry or personal preferences.
Based on your needs, prioritize the features or functionalities that are essential for your software.
Explore the website link of each software to gather more detailed information about it.
Elevate your marketing campaigns with interactivity
📈 Increase engagement and conversions with interactive emails
✉️ Automate lifecycle email marketing for pin-point targeting with emails
⚡ Nurture leads with fun widgets like spin-the-wheel, quizzes, polls, etc
Early stage startup? These tools might help you
Better emails. less work.
super growth.