Best Customer Communications Management Software in 2023
Are you looking for a Customer Communications Management Software for your business? You have come to the right page. This guide will help you discover the best Customer Communications Management Software of 2023 and along with a deep dive into their features, pricing, rating, etc.
What is Customer Communications Management Software?
Customer communications management software (CCM) is a platform for creating, managing, and delivering personalized communications across different channels like email, SMS, social media, and print. CCM software streamlines the entire communication process by providing a single interface for designing templates, automating workflows, and orchestrating multichannel delivery. With CCM, businesses can increase engagement, improve customer experience, and drive revenue growth by delivering relevant and timely content to their customers at every touchpoint.
How Customer Communications Management Software work or function?
Customer communications management software (CCM) functions by automating the creation, delivery, storage, and tracking of customer-facing communications. It enables businesses to generate personalized and relevant content across various channels, including email, mobile, social media, and physical mail. Furthermore, CCM allows businesses to personalize communications based on customer preferences, behavior, and history, increasing engagement and loyalty. It also integrates with customer data sources, CRM systems, and third-party applications to streamline communication processes and enhance efficiency.
Benefits of Customer Communications Management Software?
Benefits of Customer Communications Management software:
Enables personalized interactions with customers through targeted communications.
Improves operational efficiency by automating and streamlining communication processes.
Helps to ensure compliance with legal and regulatory requirements.
Enhances customer satisfaction and loyalty by delivering consistent and engaging experiences.
Provides real-time analytics and reporting to improve decision-making and optimize communication strategies.
How we curated this list
We conducted extensive research to identify a wide range of software options within each category. This involved exploring online resources, industry publications, software directories, and user reviews. Please note that the pricing and features mentioned here are subject to change. We recommend you to visit the product website for the latest information before making a decision.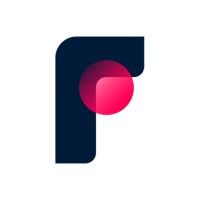 Product Description
How teams deliver exceptional service at scale: Front is a new way to route, respond to, and measure all your customer conversations.
Pros and Cons
Centralized channels functionally enables automatic message assignment, making it easy to get every message to the right hands in an efficient manner.
The built-in collaboration feature enables teams to draft responses without using a separate tool.
The integration of third-party platforms with Front makes everything needed to personalize responses available in one view, which saves time.
The advanced features in Front may create confusion and require extensive time to learn its powerful functionality.
Upfront cost may be high depending on the size of the organization.
Front's focus on business and customer communication limitations may not be ideal for casual conversations. Product Description
Freshdesk simplifies customer support for teams, allowing them to resolve issues quickly and efficiently.
Pros and Cons
Freshdesk allows businesses to handle any and every customer issue with ease.
Freshchat enables businesses to service customers on modern messaging channels like WhatsApp, social, and more.
Freshdesk has scaled with businesses, offers ticket automation, screen-share through the chat, and customized portals for different segments of their users.
Freshworks products are tailored for customer service and support, IT service management, conversational engagement, marketing automation, enterprise service management, and sales automation only; other industries may not find the software useful.
The actual pricing plans and costs are not clearly displayed on the website and require contacting the company for more information.
The platform may have a steep learning curve for those who are unfamiliar with the software or IT service management.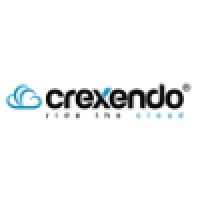 Product Description
Pros and Cons
Versatile VIP Integrations with over 300 SaaS applications.
Crexendo® VIP™ CX offers Omnichannel cloud contact center, empowering workforces and delighting customers.
100% Uptime Guarantee assures rock-solid, uninterrupted reliability.
The text does not clearly state the cost of using Crexendo® VIP™ cloud business phone system.
The text does not provide enough detail on the features that make Crexendo®'s cloud communications award-winning.
The focus seems to be on providing a phone service, which may not be suitable for businesses seeking a broader suite of features.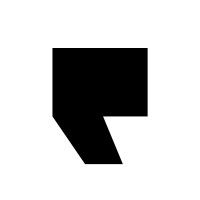 Product Description
Podium helps local businesses get more customers and give them better experiences with easy-to-use growth, communication, and payment tools.
Pros and Cons
Podium offers a wide range of communication tools such as website chat, messaging, and phones to manage customer communication in one place.
Businesses can increase their online presence and attract more customers through Podium's services for reviews, website traffic, and text campaigns.
Podium offers payment solutions built specifically for its users making it quick and convenient for customers to pay via text-to-pay and eCard readers.
The cost of using Podium's services is not mentioned in the passage, which may be a concern for some businesses.
The effectiveness of Podium's services in terms of increasing sales and revenue may vary for different businesses and industries.
Some businesses may prefer to use separate tools for their communication and payment needs, which could make Podium's all-in-one platform less appealing.

Product Description
Chekkit's review management gets your business hundreds of new authentic reviews, Messenger manages your messaging across the web, and Webchat fills your inbox with new leads. We build tools for modern local businesses.
Pros and Cons
All-in-one Inbox: Users can connect all their chat channels into one dashboard and see all messages in one place, making it easier to keep track of communications.
Reviews: Users can collect hundreds of new reviews for their business over text, which is a great way to earn a prospect's confidence.
Payments: Users can request payments and get paid safely and securely over text message, making it more convenient for both businesses and customers.
Limited information: The passage does not provide detailed information about how the product works or its features and benefits.
Pricing: Although the passage mentions transparent pricing, it is not clear how much the product costs or what the different plans are.
No customer support information: The passage does not mention any customer support options or how users can get help if they experience issues or have questions.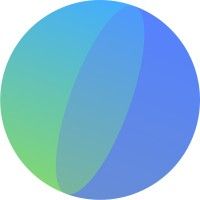 Product Description
Modernize client interaction with your OneStop Client Hub, powered by Moxo. Streamline and manage your client interaction workflows from end-to-end.
Pros and Cons
Moxo offers a wide range of capabilities for coordinating external projects, such as workflows, interactive features, and turnkey embeddables.
The platform emphasizes bank-grade security and compliance, which may put users at ease when handling sensitive information.
Moxo provides solutions for various industries and business sizes, allowing for customization and scalability.
The passage does not provide information about pricing, which may be a concern for potential users.
It is unclear how user-friendly the platform is and whether it may require a significant learning curve for users who are new to digital interaction workflows.
The passage mentions that Moxo's platform blends structure and automation with human interaction, but it is not clear exactly how these elements are integrated or whether users have control over the balance between them.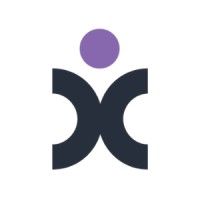 Product Description
Deliver a consistent customer experience across all channels with seamless synergy between humans and AI that drives business growth.
Pros and Cons
CommBox offers a unified platform for handling communications across multiple channels, allowing for efficient and effective handling of customer inquiries.
The platform includes advanced automation features, such as AI-powered chatbots, that can help to reduce workload and improve efficiency.
CommBox also offers robust analytics and reporting capabilities, providing valuable insights into team performance and customer behavior.
The platform may be overwhelming for small businesses that do not require such extensive features and functionality.
CommBox may be more expensive than other customer communication solutions on the market.
The platform may require some training and onboarding time for teams to fully utilize its features and capabilities.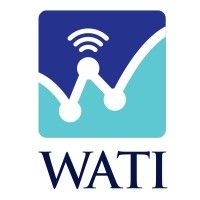 Product Description
WATI's expert cyber security services protect your business from cyber threats and safeguard valuable data - get in touch with us today to learn more.
Pros and Cons
Offers a wide range of cyber security services, including penetration testing, cyber risk & compliance, and dark web assessment services.
Provides crime analytics software such as BEAGLE, which helps organizations to track and analyze law enforcement data.
Has been in business since 1998 and has a special focus on the public sector, making it a reliable choice for government organizations.
It is not clear how much these services and products cost, so it is difficult to know whether they are cost-effective or affordable for all organizations.
Some of the services may not be relevant or necessary for certain organizations, which means they may be paying for services they don't need.
There is no information provided about the qualifications or experience of the company's cyber security experts, which may make it difficult for organizations to assess their expertise and trustworthiness.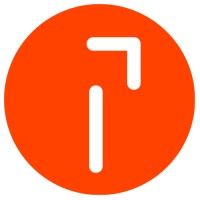 Product Description
Quadient è la forza trainante delle esperienze dei clienti più significative al mondo. Aiutiamo le organizzazioni a costruire connessioni potenti con i loro clienti.
Pros and Cons
Quadient offers a suite of solutions for customer communications, AP Automation, and AR Automation.
Their Inspire Journey product provides journey mapping, analytics, and orchestration for a better customer experience.
Quadient connects its Accounts Payable Solution with software such as Sage 100 for enhanced and streamlined invoice processing.
It is not clear what other industries or businesses beyond those mentioned in the "Industries We Serve" section would benefit from Quadient's solutions.
No pricing information is readily available, making it difficult for potential customers to budget for Quadient's products.
It is also not evident what level of support customers receive after purchasing Quadient's products.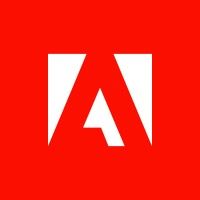 #10
Adobe Experience Manager
Product Description
Quickly and simply build a personalized website to showcase your creative work with Adobe Portfolio. Now included free with any Creative Cloud subscription.
Pros and Cons
Offers comprehensive content management system for various platforms such as web, mobile, and social media.
Has a user-friendly interface with drag-and-drop features, making it easy for non-technical users to create and manage content.
Provides advanced analytics and personalization capabilities to improve customer experiences.
Can be expensive for small businesses or startups.
Requires technical expertise for advanced customization and integration with other systems.
May face compatibility issues with certain web browsers and devices.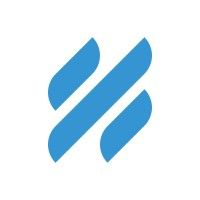 Product Description
Help Scout's shared inbox, help center, and live chat software gives your team the tools you need to easily manage customer communications.
Pros and Cons
Help Scout offers multiple channels for customer support, including email, live chat, and more.
The platform provides features such as shared inboxes and collaboration tools for teams to manage customer conversations efficiently.
Help Scout's customer support includes comprehensive resources such as a help center, tools and templates, and free courses to help businesses grow their skills.
Help Scout is industry-specific and may not cater to the needs of all types of businesses.
The platform is a subscription-based service, which may not be ideal for some businesses with budget constraints.
Although Help Scout offers numerous integrations, businesses may have to spend time and resources to set up the integrations according to their workflows.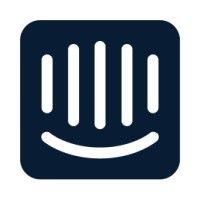 Product Description
Faster resolutions, higher CSAT, and lighter support volumes with the only platform to combine the power of automation and human customer support.
Pros and Cons
Intercom's AI-powered bot, Fin, can answer 50% of support questions accurately without any training required.
Intercom's AI-enhanced Inbox is optimized for team efficiency and is lightning fast.
Intercom's platform combines automation, human support, and customer data into one seamless system.
Intercom's AI-powered solutions may not be suitable for complex support issues that require personalized human interaction.
Intercom's pricing may be relatively high for small businesses or early-stage companies.
Intercom's omnichannel support may require additional integrations or setup for businesses with a diverse range of support channels. Product Description
Interakt by Jio Haptik empowers SMBs to efficiently manage customer interactions & sales via WhatsApp. With the help of the Official WhatsApp API, Interakt is designed to convert product inquiries into successful sales leads.
Pros and Cons
Supports all programming languages and major platforms for easy integration.
Offers a suite of tools to capture and connect with new customers.
Creates a rich user profile based on interactions and orders for personalized engagement.
Not yet supported on some devices.
Free plan has limited capabilities.
Notifications and emails are limited per month on the free plan. Product Description
Gallabox is a no-code workspace that unlocks the power of WhatsApp to scale your business with Shared Inbox, WhatsApp no-code Chatbot, WhatsApp Broadcasts and more
Pros and Cons
Allows businesses to reach customers on their preferred messaging channel through WhatsApp.
Offers a shared team inbox, which makes collaboration between team members more efficient.
Provides pre-built bot templates that help business owners automate customer conversations on WhatsApp without needing any tech skills.
Limited to communicating with customers exclusively on WhatsApp.
Some features may require integrations with other business apps, which can be time-consuming to set up for businesses with limited tech resources.
While the pre-built bot templates can be customized, there may be limitations to the extent of customization allowed. Product Description
Discover Trengo, the omnichannel communication platform that unifies all messaging channels into one single view. Make customer communication easy.
Pros and Cons
Offers a range of customer communication channels, including social messaging, chatbots, email, and live chat, allowing for flexibility and convenience for both customers and agents.
Can integrate with other platforms and systems like Shopify and Lightspeed, allowing for a more streamlined and efficient workflow.
Provides features for automation and collaboration, such as automatic message routing and ticket assignment, which can save time and reduce support costs.
Pricing is not clearly stated on the website, which can make it difficult for potential customers to determine if this is a cost-effective solution for their business.
Limited information is provided about the company and its background, which may make some users hesitant to trust the product for their business needs.
The website is heavy on technical language and may be overwhelming or confusing for those who are not tech-savvy.
Missing a tool?
List it here

->
Frequently asked
questions
The best customer communications management software depends on your specific needs. Popular options include Salesforce, HubSpot, and Zendesk. Evaluate features, pricing, scalability, and integration capabilities to find the software that aligns with your business requirements.
Customer communications management software offers advantages such as centralized customer communication, customizable messaging, streamlined document creation and delivery, regulatory compliance, and cost savings. It helps businesses enhance customer experience, improve brand image, increase efficiency, and reduce errors and manual labor.
The common use of customer communications management software is to automate and manage all aspects of customer communication, including creating and delivering personalized messages and documents through various channels such as email, SMS, and social media. It helps businesses improve customer experience, reduce costs, increase efficiency, and comply with regulations.
Consider features like template customization, multi-channel communications, customer data management, automation, analytics, integration options, security, scalability, and user-friendly interfaces. These features will help you effectively manage and optimize your customer communications across various channels.
Customer Communications Management software is used across various industries, including healthcare, banking and finance, insurance, telecommunications, retail, e-commerce, and more. It is a versatile tool that helps businesses of all sizes and sectors to manage and streamline their customer communications through various channels.
The cost of customer communications management software can vary based on factors such as features, provider, and level of service required. Prices can range from free plans with limited features to monthly subscriptions starting at $100 to $1000 or more, depending on the scale and level of service required.
Yes, there are free customer communications management software tools available. Some popular options include HubSpot, Zoho CRM, and Freshsales. These free plans often have limitations on features and users, but they can be a good starting point for small businesses or those with basic needs.
Customer communications management software typically requires a moderate level of technical expertise. Basic computer skills are necessary for navigating the interface and using pre-designed templates. However, more complex automations may require additional technical knowledge or assistance from support resources.
How to use this page to find the right software
Identify your needs and requirements from the software. Consider factors like functionality, features, platform compatibility, budget, and any specific industry or personal preferences.
Based on your needs, prioritize the features or functionalities that are essential for your software.
Explore the website link of each software to gather more detailed information about it.
Nurture customer relationships through interactive emails
⚡ Collect support tickets inside the email with interactive forms
✉️ Conduct CSAT & NPS surveys inside the email
⏳ Onboard customers through emails with automation
Early stage startup? These tools might help you
Better emails. less work.
super growth.