Best Customer Success Software in 2023
Are you looking for a Customer Success Software for your business? You have come to the right page. This guide will help you discover the best Customer Success Software of 2023 and along with a deep dive into their features, pricing, rating, etc.
What is Customer Success Software?
Customer success software helps businesses to manage customer relationships, provide customer support, and measure customer satisfaction. The software typically includes tools such as customer support ticketing, knowledge management, and customer feedback collection. By using customer success software, businesses can improve customer retention, identify opportunities for upselling or cross-selling, and demonstrate the value of their products or services to customers.
How Customer Success Software work or function?
Customer success software works by tracking customer behavior, analyzing data, and creating personalized engagement strategies to increase customer loyalty. With features like automated communications, performance metrics, and customer health scores, customer success software helps businesses proactively manage and improve the customer experience. By identifying and addressing potential issues, customer success software can increase customer retention rates and boost overall revenue.
Benefits of Customer Success Software?
Customer success software enables businesses to track customer interactions, feedback, and sentiment in real-time, allowing them to easily identify and resolve issues.
It also provides insights into customer behavior, preferences, and needs, making it easier to personalize communication and improve customer retention.
The data generated by customer success software can be used to create targeted marketing campaigns and improve overall product strategy.
By implementing customer success software, businesses can foster long-term customer loyalty, increase revenue, and improve brand reputation.
How we curated this list
We conducted extensive research to identify a wide range of software options within each category. This involved exploring online resources, industry publications, software directories, and user reviews. Please note that the pricing and features mentioned here are subject to change. We recommend you to visit the product website for the latest information before making a decision.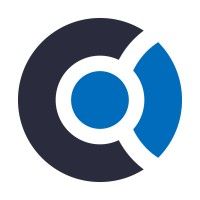 Product Description
Custify enables Customer Success teams to prevent churn, automate processes and improve onboarding through one easy-to-use interface.
Pros and Cons
Customer 360 provides a holistic view of customer adoption, lifecycles, and usage which leads to better customer success management.
The platform offers automation to increase efficiency and prioritize daily workflows, resulting in time savings for customer success managers.
Dashboards and reports on customer success metrics provide actionable insights for upselling and growth opportunities.
The pricing for Customer 360 is not mentioned, so it can be difficult to evaluate the cost-benefit of the product.
The learning curve for implementing Customer 360 and integrating it with existing tools can be steep, especially for small teams with limited resources.
While surveys are a new feature of the platform, there are no details given about how they work or the type of insights they provide, so it's hard to judge their value.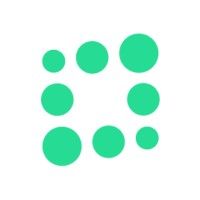 Product Description
Totango is an agile Customer Success Software that helps you design, run, measure, and scale your SaaS customer journey to retain and grow customers. Start Free!
Pros and Cons
Provides badges and certifications to users for building impactful customer journeys.
Offers a Composable Customer Success Platform with various features like journey orchestration, data management, reporting, and customer segmentation.
Offers integrations with popular tools like Salesforce, Zendesk, HubSpot, Slack, and Segment.
It is not clear how long it takes to earn the badges and certifications.
The product seems to be more focused on customer success teams and may not cater to the needs of other departments.
There is no information about customer support options, which may be important for users who need help with the product.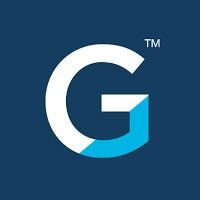 Product Description
Gainsight's Customer Success and Product Experience Software empowers companies to increase revenue, decrease customer churn, and drive advocacy.
Pros and Cons
Offers a holistic view of customer relationships and health.
Provides automation in building and automating customer journeys.
Enables you to identify expansion opportunities and run renewal processes.
No information is given about the pricing of the product.
It doesn't share much about the level of customization it offers for businesses.
It does not specify the integrations with other software.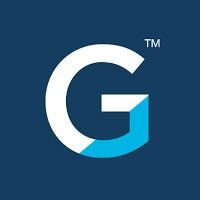 Product Description
Fuel SaaS growth through communities by creating a single destination for customers to connect, provide feedback, and build a stronger relationship with your product.
Pros and Cons
Offers a holistic view of customer relationships and health.
Provides tools to automate customer journeys and initiate prescriptive workflows.
Enables users to gather data-driven user insights and feedback through NPS and voice of customer programs.
It may be difficult to navigate with a lot of features and sections.
Some of the features may not be useful for all types of businesses or industries.
It may be costly for some businesses to implement all of the features. Product Description
ProfitWell subscription software helps you achieve faster recurring revenue growth. Pricing and retention solutions designed for subscription and SaaS products.
Pros and Cons
Provides accurate subscription metrics for free.
Automatically reduces churn through Retain™ feature.
Provides audit-proof revenue recognition to investors and board members.
Focuses solely on subscription-based businesses.
Paid products are priced based on outcomes, which could be a disadvantage for businesses that are not making a significant revenue.
Limited information on how their software works and how it integrates with other platforms. Product Description
involve.ai early warning dashboard to predict churn and upsell opportunities.
Pros and Cons
The product predicts potential upselling and churn opportunities, optimizing touchpoints which can lead to revenue growth.
It helps protect net dollar retention while expanding revenue through upsell and cross-sell opportunities.
The product is trusted by the world's best companies which indicates reliability and credibility.
There is no information given about the cost of using the product which may be a drawback for potential customers.
The product's features may not be suitable for companies with a smaller customer base which can limit its usefulness.
The product offers solutions for revenue growth, customer success, and operations only, making it less versatile for other business needs.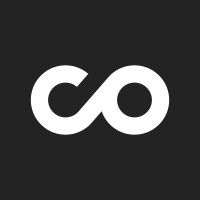 Product Description
ChurnZero is a customer success software that helps businesses understand customer's product usage, health and more to improve the customer experience. Request a demo.
Pros and Cons
The platform provides a variety of features for customer success such as account insights, AI, chatbots, customer health scores, and various integrations.
The platform offers solutions for onboarding, product adoption, renewal and expansion, and comprehensive customer insights which can improve customer retention and revenue growth.
The platform provides customized dashboards and real-time alerts to help customer success teams stay ahead of changes in customer health.
The platform may be expensive for small businesses or startups with limited budgets.
The platform may require some learning or training for customer success teams to make the most of its features and capabilities.
The platform may not be suitable for companies with complex or customized customer success requirements that go beyond the standard features provided.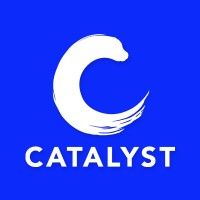 Product Description
Founded in 1962, Catalyst is a global nonprofit that helps build workplaces that work for women.
Pros and Cons
Catalyst is a global nonprofit organization that aims to help build workplaces that work for women.
Catalyst is supported by leading companies and powerful CEOs.
Catalyst provides a variety of resources, including research reports, solutions, workshops, and virtual events, to advance diversity, equity, and inclusion in the workplace.
The product is limited to supporting women in the workplace and may not address the needs of other marginalized groups.
Becoming a supporter of Catalyst may require a financial commitment that not everyone can afford.
It is unclear how effective Catalyst's initiatives and resources are in creating real change in workplaces. Product Description
Leverage your B2B customer data to reduce churn and increase revenue in your accounts.
Pros and Cons
Real-time feedback from B2B value chain can help reduce churn, upsell happy customers, and generate new business.
Provides industry benchmarking for CPG clients.
Helps to predict revenue with NPS and monitor net retention tracking.
It may not be suitable for companies that do not operate in the CPG industry.
It could be expensive for small businesses.
It requires a significant amount of time and resources to set up and manage the system. #10
BlueSnap Accounts Receivable Automation
Product Description
With one connection to the All-in-One Payment Orchestration Platform, B2B, B2C, Software Platforms and Marketplaces can accept and facilitate payments and improve ROI.
Pros and Cons
The Global Payment Orchestration Platform allows for payments from over 200 regions and supports over 100 currencies and payment types.
BlueSnap offers modular technology, so each element of the platform can be tailored to a business's specific needs.
The BlueSnap Ecosystem provides seamless integration with existing systems and offers a comprehensive set of tools for managing payments.
BlueSnap's fraud prevention may be too strict and could impede legitimate transactions.
Some of BlueSnap's payment options may not align with preferred payment methods in certain regions, potentially leading to lower conversion rates.
The cost of BlueSnap's services may be high and may not be feasible for small businesses.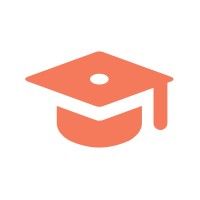 Product Description
Service Hub by HubSpot unifies all customer service data and channels, enabling quicker resolutions and personalized, 24/7 support. The platform helps teams scale their support through automation and self-service, freeing up time for proactive service that exceeds customer expectations. Plus, support reps can tie their efforts back to the bottom line using the full HubSpot CRM platform. Scaling doesn't have to mean complexity - with HubSpot, grow better effortlessly.
Pros and Cons
The product offers a comprehensive platform with various types of software for marketing, sales, customer service, CMS, and operations.
It has both free and premium plans for its sales CRM, customer service, CMS, and operations software.
The app marketplace allows users to connect their favorite apps with HubSpot for more convenience.
It isn't clear if the pricing of the premium plans is affordable and appropriate for smaller businesses.
There is no information about the software's compatibility with different types of operating systems and devices.
Some users may find the platform overwhelming to use due to its wide range of software and features. Product Description
Uncover churn risks and opportunities with Staircase AI's Customer Intelligence and Analytics. Analyze millions of customer signals and turn them into actionable insights.
Pros and Cons
Staircase AI helps to generate higher NRR by predicting churn and spotting new opportunities, which can lead to revenue growth.
The AI-Responder can act proactively to respond to customer needs based on the generated signals, which can improve customer satisfaction.
Staircase AI can integrate with popular tools such as Gmail, Salesforce, and Intercom, making it easy to implement into existing workflows.
Staircase AI is independent of your CRM, which may require some additional setup time and effort.
The AI-generated scores and alerts may not always be accurate, and some level of human oversight may still be necessary.
While there are many positive customer testimonials, there are no direct references to the specific results that were achieved using Staircase AI.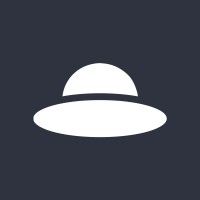 Product Description
Planhat is a beautiful, flexible and powerful Customer Success Platform. Customer 360, health scores, playbooks, customer portals and more.
Pros and Cons
Platform Data: Offers the ease of use of a spreadsheet and the power of a data warehouse.
Automation & Integrations: Allows for the building of simple triggers or powerful bots, increasing efficiency.
Security: Offers enterprise-grade security and permission control for secure data management.
Cost: The pricing structure is not provided, making it difficult to determine if it is suited to every budget.
Learning Curve: The extensive range of features may require significant time investment to learn how to use effectively.
Customer Support: The level of customer support is not mentioned, which could be a concern for those with limited technical experience.
Product Description
ClientSuccess is the most simple, powerful customer success software that you can have up & running in no time at all! Try us now!
Pros and Cons
Simple and easy to use software, making it accessible to everyone in the organization
Ability to build a scalable customer success process and coach teams to deliver great results
Provides visibility into retention, renewal, and growth rates and gives actionable feedback to teams and the board
No information provided on the pricing of the software
Limited information on the integrations available with other tools and platforms
No indication if the software provides analytics or reports on customer success metrics.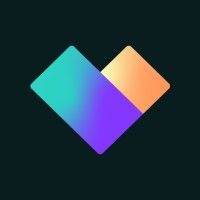 Product Description
Vitally enables forward-thinking Customer Success teams to increase revenue growth, reduce churn, and provide a proactive, world-class customer experience at scale.
Pros and Cons
The platform seems to centralize and streamline customer data, projects, notes, and knowledge base which could lead to increased productivity and efficiency.
The platform integrates with other enterprise applications and provides real-time data, alerts, and reporting on customer interactions which could lead to better visibility and insights.
The platform includes blueprints for Customer Success best practices and templates which could be helpful for those looking to improve their processes.
The pricing is not clearly stated and could be a concern for those on a tight budget.
The platform seems to be geared more towards B2B Customer Success teams and may not be suitable for those in other industries or roles.
The platform focuses heavily on automation and may not provide as much flexibility for those who prefer a more hands-on approach.
Missing a tool?
List it here

->
Frequently asked
questions
The best customer success software depends on your needs and goals. Popular options include Gainsight, ClientSuccess, Custify, and ChurnZero. Evaluate features, pricing, scalability, and integration capabilities to find the software that aligns with your business requirements.
Customer success software offers benefits like advanced customer segmentation, proactive monitoring, personalized customer engagement, performance tracking, and data analysis, which helps businesses improve customer experience, increase customer retention and loyalty, and drive customer satisfaction.
The common use of customer success software is to track and analyze customer behavior, measure satisfaction, and manage relationships. It helps businesses understand customer needs and preferences, adapt products/services, provide proactive support, and retain loyal customers. It also provides features for automation, analytics, and collaboration to enhance customer experience and increase retention.
When choosing customer success software, consider features like customer communication management, ticketing system, automation, CRM integration, analytics, customer feedback management, knowledge base, task management and user-friendly interface. These features will help you effectively manage and optimize your customer success strategies and ensure a positive customer experience.
Customer success software is used across various industries, including software as a service (SaaS), e-commerce, retail, B2B services, healthcare, finance, and more. It is a versatile tool that helps businesses of all sizes and sectors to effectively manage and improve their customer relationships and success metrics.
The cost of customer success software depends on various factors such as features, providers, and the size of the customer base. It can range from basic plans starting at $25 per user per month to enterprise-level plans costing $500 or more. It is important to evaluate your specific needs and budget to find an appropriate solution.
Yes, there are free customer success software tools available. Some popular options include HubSpot CRM, ProProfs Chat, Crisp, and Freshdesk. These free plans often have limitations on features and users, but they can still provide basic functionality for small businesses or those with limited budgets.
Customer success software is typically user-friendly and intuitive for basic usage. However, advanced features or customizations may require some technical expertise or support from resources. Overall, basic computer skills and understanding of customer success concepts are generally enough to get started.
How to use this page to find the right software
Identify your needs and requirements from the software. Consider factors like functionality, features, platform compatibility, budget, and any specific industry or personal preferences.
Based on your needs, prioritize the features or functionalities that are essential for your software.
Explore the website link of each software to gather more detailed information about it.
Nurture customer relationships through interactive emails
⚡ Collect support tickets inside the email with interactive forms
✉️ Conduct CSAT & NPS surveys inside the email
⏳ Onboard customers through emails with automation
Early stage startup? These tools might help you
Better emails. less work.
super growth.