Best Virtual Assistant Software in 2023
Are you looking for a Virtual Assistant Software for your business? You have come to the right page. This guide will help you discover the best Virtual Assistant Software of 2023 and along with a deep dive into their features, pricing, rating, etc.
What is Virtual Assistant Software?
Virtual assistant software refers to computer programs that perform tasks traditionally done by humans. These software programs, for example Siri, Cortana, and Alexa, can perform a range of functions, including scheduling appointments, setting reminders, making phone calls, and more. They can also provide general assistance to users by answering questions, recommending products or services, and providing access to information from the internet. Virtual assistant software has become increasingly popular as businesses look to automate simple tasks and reduce the workload for human employees.
How Virtual Assistant Software work or function?
Virtual assistant software uses machine learning algorithms to mimic human responses and perform tasks like scheduling appointments, sending emails, and managing databases. These software work by analyzing data and patterns to anticipate user needs and respond accordingly. They can be customized to fit different industries and individual preferences, and can significantly reduce workload and improve efficiency for businesses and individuals.
Benefits of Virtual Assistant Software?
Virtual assistant software has several benefits, including:
Improved efficiency and productivity by automating repetitive tasks, freeing up time for more important work.
Enhanced customer service and support by providing quick and accurate responses to inquiries.
Cost savings by reducing the need for full-time employees and lowering overhead costs.
Increased flexibility and scalability by providing on-demand support for varying business needs.
Enhanced tracking and reporting capabilities to help businesses optimize their operations.
How we curated this list
We conducted extensive research to identify a wide range of software options within each category. This involved exploring online resources, industry publications, software directories, and user reviews. Please note that the pricing and features mentioned here are subject to change. We recommend you to visit the product website for the latest information before making a decision.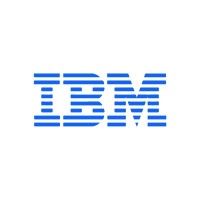 Product Description
Put AI to work to unlock productivity and innovation with IBM Watson.
Pros and Cons
Watsonx platform offers an enterprise-ready, next-generation AI and data platform that can significantly boost the impact of AI in businesses.
Watson Orchestrate can streamline business processes and eliminate repetitive tasks with automation.
Watson Discovery can help teams quickly retrieve crucial information from complicated business documents through natural language AI models.
The general availability of Watsonx.data and Watsonx.governance is expected in July and October, respectively, which may not be feasible for some businesses.
The AI-powered solutions developed by IBM may require significant investment, which may not be affordable for all companies.
Some businesses may face challenges in implementing and integrating AI-powered tools and technologies, which could lead to disruptions and delays.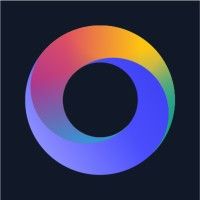 Product Description
Kore.ai automates front-office and back-office interactions for every industry by deploying conversational AI-first virtual assistants and process assistants.
Pros and Cons
The Kore.ai XO Platform v10.1 Release offers advanced analytics and dynamic conversations, which can enhance customer and employee experience.
The platform provides AI-native contact center and collaborative workspace capabilities, which can be efficient and effective.
The Kore.ai platform has received recognition and awards from reputed agencies, indicating its industry-leading status.
The pricing of the platform has not been mentioned, which may lead to confusion regarding the affordability and compatibility of the product.
While the platform offers a range of use cases and solutions, it may not be suitable for every business and industry, limiting its application.
The product requires technical knowledge and training, which may be challenging for non-technical individuals and may incur additional costs.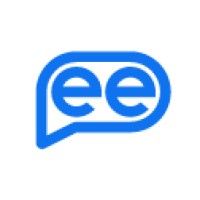 Product Description
Leena AI is an enterprise conversational AI that enhances employee experience via HR helpdesk automation and employee engagement software.
Pros and Cons
Leena AI virtual assistant can automate routine employee queries and reduce the turnaround time for resolving employee issues by 50%, freeing up time for employee-facing teams to focus on critical areas.
The platform offers a unified helpdesk for managing and resolving all employee cases in the most efficient way.
The system integrates with major HCMs, ITSMs, and collaboration platforms, making it easy to incorporate into existing workflows.
It may take time and resources to deploy and integrate the system into an organization's workflow.
Although the platform offers multilingual support, it may not cover every language that an organization's diverse workforce speaks.
While the platform is recognized by Gartner and Everest Group, some organizations may have concerns about data privacy and security when using an AI-powered platform like Leena AI.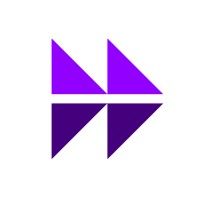 Product Description
Moveworks is an enterprise copilot that automates work with generative AI trained on the world's most advanced large language models.
Pros and Cons
Moveworks provides enterprise copilot that can be trained on large language models which enables it to automate work for employees.

The platform offers pre-trained AI capabilities for IT and HR departments that can be deployed in weeks.

Moveworks offers an Employee Experience Insights feature that can analyze the unstructured language in ticket data to uncover insights for prioritizing high-impact automation projects.
The pricing for Moveworks is not mentioned in the passage.

The Moveworks platform may not be suitable for small businesses or organizations that do not have a large number of employees or complex enterprise systems.

Implementation of AI-based automation may require significant changes in current workflows, training, and resources.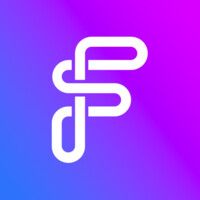 Product Description
Unlock efficiency by automating customer support with generative AI, lowering support costs while providing top-tier service in every customer interaction.
Pros and Cons
SupportGPT™ uses Large Language Models (LLMs) fine-tuned on the company's own data, maximizing efficiency and ROI for support teams.
Using generative AI enables answers to common questions to be automated across any channel, resulting in lower cost per ticket and faster resolution time.
The generative AI platform can be used across different industries, from E-commerce to SaaS to FinTech, and helps companies maximize ROI and do more with less.
The accuracy rate is not mentioned for all industries and scenarios, which may affect the level of customer satisfaction and service quality.
The technology may have a learning curve and require training of personnel to integrate and operate it effectively, which may be a time-consuming process.
The platform's cost may be a barrier for small businesses or companies with limited budgets, which may limit its accessibility to everyone.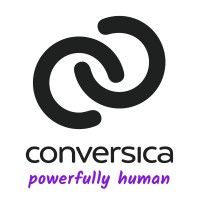 Product Description
Conversica is the leading provider of Conversational AI for revenue teams. Unlock revenue throughout the lifecycle with Revenue Digital Assistants.
Pros and Cons
The product offers Revenue Digital Assistants that can perform tasks to uncover hidden revenue and improve customer experience.
The platform uses Conversational AI technology that can switch between languages and channels, providing a natural human-like conversation experience.
The product offers a high return on investment, with a 24x ROI, 100% lead follow-up, and 10x pipeline and customer growth.
The product seems to be focused primarily on revenue, and may not be as effective in addressing non-revenue related customer issues.
The pricing for the product is not mentioned and may be expensive for smaller businesses to afford.
The product may require significant training and customization to fully optimize its use.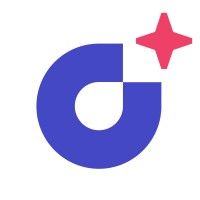 Product Description
Shield your staff from repetitive calls and messages, improve customer engagement and stretch operational dollars with conversational AI. Book a demo with Hyro.
Pros and Cons
Eco-friendly: Hyro is made from renewable materials and is 100% biodegradable, making it an environmentally friendly choice.

Convenient: Hyro is portable and easy to use, making it a convenient choice for people on the go.

Affordable: Hyro is an affordable water bottle option compared to other reusable bottles, making it a budget-friendly choice.
Limited capacity: Hyro has a capacity of only 20 ounces, which may not be enough for some people who need larger bottles.

Durability concerns: Some users have reported that Hyro is not as durable as other reusable bottles and may break or leak over time.

Limited availability: Hyro is not yet widely available in all markets and may be difficult to find in certain areas.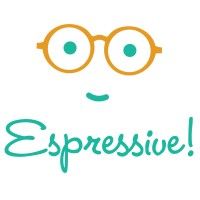 Product Description
Espressive automates enterprise-ready digital workplace assistance, saving costs while boosting employee experience, productivity, and satisfaction from day 1.
Pros and Cons
Espressive Barista automates help requests across the enterprise with conversational AI, which can help organizations resolve up to 76% of their employee questions automatically and instantly.
The product incorporates advanced NLP and conversational AI to automate the resolution of employee questions, issues, and requests with personalized responses, making it easier for employees to get help and reducing the workload on IT teams.
Espressive Barista offers an Employee Adoption Program that helps organizations address change management to ensure success, making the transition to a new system smoother for everyone.
While Espressive Barista claims to reduce help desk call volume by 50 to 70%, there is no guarantee that all employees will adopt the program or that the AI will be able to handle every request.
There may be a learning curve for employees who are used to traditional help desk systems, and some may resist the change to a new way of getting help.
Depending on the size of the organization, it may take a significant amount of time and effort to implement Espressive Barista and get everyone onboarded and trained.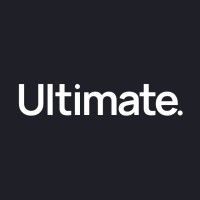 Product Description
Scale and streamline your customer service with the leading automation solution. Deliver better CX, powered by AI, at a lower cost.
Pros and Cons
UltimateGPT offers seamless CRM integrations with a no-code automation platform, making it easy for teams to get started with customer support automation.
The AI-powered automation platform can automate 60% of customer requests, providing instant and 24/7 support in 109 languages.
UltimateGPT can maximize productivity and minimize effort, helping drive rapid results with customer service automation.
As an AI-powered platform, UltimateGPT may not be able to provide personalized support for complex or unique customer inquiries.
The platform's effectiveness may vary across different industries and businesses, and may not be suitable for all customer support needs.
The use of UltimateGPT may result in job loss or reduction in workforce, as the platform aims to automate a significant percentage of customer support requests.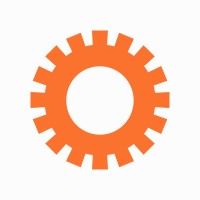 Product Description
LivePerson's Generative AI capabilities and Conversational AI platform helps enterprises unlock the power of large language models for better business outcomes.
Pros and Cons
LivePerson Conversational Cloud® Platform is a conversational AI platform that enables businesses to deliver personalized digital experiences, which can improve customer engagement, customer satisfaction, and boost conversions.
The Generative AI and Voice AI features of the platform allow businesses to automate conversations across voice and messaging channels, which can lower costs, increase productivity, and improve the customer experience.
The platform offers impactful insights, analytics, and reporting tools that can accelerate better decision-making, support optimization of conversations, and improve agent performance.
The platform requires a significant investment in terms of time, resources, and money to implement and maintain, which may not be feasible for all businesses, especially small businesses.
Implementing AI technology may cause job losses for customer service staff, which can have negative social and financial impacts on the workforce and society.
The platform's use of AI raises ethical and privacy concerns, such as ensuring responsible and safe AI use, avoiding bias and discrimination, and protecting customer data and privacy. Product Description
Adafruit Industries, Unique & fun DIY electronics and kits : - Tools Gift Certificates Arduino Cables Sensors LEDs Books Breakout Boards Power EL Wire/Tape/Panel Components & Parts LCDs & Displays Wearables Prototyping Raspberry Pi Wireless Young Engineers 3D printing NeoPixels Kits & Projects Robotics & CNC Accessories Cosplay/Costuming Halloween Reseller and School Packs Internet of Things - IoT Development Boards Batteries Feather CircuitPython Circuit Playground Crickit - Creative Robotics Particle STEMMA Machine Learning micro:bit Add-ons & Accessories Bluetooth PPE Microchip Mechanical Keyboards Clearance Sale ecommerce, open source, shop, online shopping
Pros and Cons
The product range provides a wide variety of options to choose from.
The products are updated regularly, so customers can stay up-to-date with the latest technology trends.
The website provides various support options like forums, FAQs, and tech support, which can be helpful for customers.
The website is cluttered with a lot of information, making it difficult to locate specific products.
The website's design could be improved to make it more user-friendly.
Some products may be relatively expensive, which may not be accessible to all customers. Product Description
Haptik helps brands acquire, convert, engage, & delight users with AI-driven, personalized, conversational experiences across 20 channels & 100+ languages.
Pros and Cons
Haptik offers a comprehensive, all-in-one platform for brands looking to drive engagement and improve conversions.
Haptik's GPT-powered chatbots can help brands boost conversions, increase revenue, and encourage customer loyalty by making conversations engaging and human-like.
Haptik has a proven track record of helping leading brands across various industries, including fintech, healthcare, media and entertainment, and telecommunications, achieve tangible outcomes such as increasing leads, transactions, and repeat purchases.
It is not clear what the pricing structure is for Haptik's products, making it difficult for potential customers to budget effectively.
Haptik's product is heavily focused on WhatsApp, which may be a drawback for companies that do not have a strong presence on this platform.
As the platform offers a wide range of features and functionalities, it may take some time for users to learn how to use it effectively, potentially slowing down the onboarding process. Product Description
Rezolve.ai is the Best Employee Service Desk Software that enhances Employee Experience with its innovative AI technology. Get Smarter Support Today!
Pros and Cons
Rezolve.ai offers an AI-powered service desk that can bring instant employee support within Microsoft Teams and Slack, making it easy for employees to get the help they need.
With advanced conversational AI and intelligent smart automation skills, Rezolve.ai can help automate service delivery, allowing busy teams to auto-resolve problems and cut ticket volume in half.
The platform provides insightful reports and analytics, giving HR teams visibility into key employee metrics and a better understanding of how to improve service.
Rezolve.ai may not be suitable for organizations that do not use Microsoft Teams or Slack, as its AI-powered service desk is built for these platforms.
The product's powerful automation capabilities may require some level of technical expertise to set up and use effectively, which can be a barrier for some users.
Some users may have privacy concerns about the use of AI and storing employee data on the platform, despite the company's assurance of privacy protection.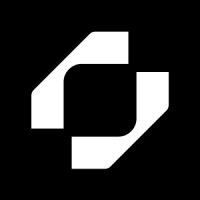 Product Description
A Contact Center Automation platform to resolve customer service conversations across voice, text and chat.
Pros and Cons
Replicant is a leader in contact center automation that helps customers resolve issues across voice, chat, and messaging channels.
Their platform is available 24/7 with zero wait times, providing a consistent experience for customers, and allowing businesses to resolve common customer issues faster and at a lower cost per contact.
The platform seamlessly integrates with existing systems such as IVR and CRM, enabling businesses to authenticate callers and start resolving customer service issues.
No clear information about the pricing structure is available on the website.
It is not clear how user-friendly the Replicant platform is, and whether it requires significant technical expertise to use.
Some customers may prefer a human customer service representative over an automated system, which could limit its appeal in certain markets. Product Description
Exceed.ai is an AI-powered marketing platform that boosts lead generation from website and email visitors. Its AI Assistant works round-the-clock alongside humans to ensure no lead goes uncontacted.
Pros and Cons
Exceed.ai offers conversational AI that can automate conversations across the revenue lifecycle, allowing for captured, engaged, qualified, and scheduled meetings with leads at scale.
Exceed.ai can integrate with multiple channels (email, chat, SMS), which enables flexibility in how users interact with leads.
According to customer success stories, users have experienced an increase in productivity, more sales-ready leads, and an increase in achieved sales quotas.
The pricing for Exceed.ai is not mentioned, so it is unclear how affordable this product is.
It is not clear if Exceed.ai offers customization options for the conversational AI, which might be important for businesses seeking to maintain their unique brand voice.
While the integrations with major CRMs and marketing/sales automation platforms are mentioned, it is not specified which specific integrations are available.
Missing a tool?
List it here

->
Frequently asked
questions
The best intelligent virtual assistant software varies based on your specific needs and goals. Popular options include Amazon Alexa, Google Assistant, and Microsoft Cortana. Evaluate features, pricing, scalability, and integration capabilities to find the software that aligns with your business requirements.
Intelligent virtual assistant software offers benefits like improved customer service, reduced workload, 24/7 availability, cost savings, personalized experiences, and automated workflows. It enhances productivity, scalability, and efficiency while providing conversational support and real-time assistance.
The common use of intelligent virtual assistant software is to provide personalized assistance to customers without the need for human interaction. It enables businesses to handle repetitive tasks and queries, improve customer experience, increase efficiency, and reduce costs. It also provides features for natural language processing, machine learning, and voice recognition to enhance conversation capabilities.
When choosing intelligent virtual assistant software, consider features like natural language processing, customization options, integration with other software, security measures, analytics, scalability, multilingual support, and reliable customer support. These features will help you effectively implement and optimize your virtual assistant system.
Intelligent virtual assistant software is used across various industries, including healthcare, banking, e-commerce, customer service, and more. It is a versatile tool that helps businesses of all sizes and sectors to provide personalized and efficient assistance to their customers through virtual interactions.
The cost of intelligent virtual assistant software varies based on features and provider. It can range from free plans with limited features to monthly subscriptions starting at $10 to $50 or more, depending on the scale and level of service required.
Yes, there are free intelligent virtual assistants software tools available. Some popular options include Google Assistant, Amazon Alexa, and Apple Siri. These free tools offer a variety of features such as setting reminders, answering questions, and controlling smart devices. While they may not have all the advanced features of paid options, they can still be a useful addition to your daily routine.
Intelligent virtual assistant software is typically designed to be user-friendly, requiring minimal technical expertise. Basic computer skills and understanding of virtual assistant concepts are generally enough to get started. However, advanced customizations or integrations may require some technical knowledge or assistance from support resources.
How to use this page to find the right software
Identify your needs and requirements from the software. Consider factors like functionality, features, platform compatibility, budget, and any specific industry or personal preferences.
Based on your needs, prioritize the features or functionalities that are essential for your software.
Explore the website link of each software to gather more detailed information about it.
Nurture customer relationships through interactive emails
⚡ Collect support tickets inside the email with interactive forms
✉️ Conduct CSAT & NPS surveys inside the email
⏳ Onboard customers through emails with automation
Early stage startup? These tools might help you
Better emails. less work.
super growth.