Best Help Desk Software in 2023
Are you looking for a Help Desk Software for your business? You have come to the right page. This guide will help you discover the best Help Desk Software of 2023 and along with a deep dive into their features, pricing, rating, etc.
What is Help Desk Software?
Help desk software is a tool designed to streamline customer support operations by automating and managing customer inquiries and requests. This software provides a platform for organizing and tracking customer service requests, allowing businesses to respond to issues quickly and efficiently. With features such as ticket tracking and escalation, knowledge base management, and communication tools, help desk software improves customer satisfaction and ensures timely issue resolution.
How Help Desk Software work or function?
Help desk software allows businesses to streamline their customer support process by managing all customer inquiries in one place. It allows companies to provide fast and efficient support via multiple channels such as email, phone, social media, or live chat. The software also includes analytics and reporting tools that help businesses understand customer needs and track performance metrics such as response time and resolution rate. With help desk software, companies can ensure a high-quality customer experience while also improving their internal communication and workflow.
Benefits of Help Desk Software?
Help desk software can improve customer service by providing a centralized platform for managing and resolving customer inquiries and issues in a timely manner.
It can also increase efficiency by automating tasks such as ticket routing and escalation, freeing up time for agents to focus on more complex issues.
Real-time tracking and reporting features allow for continuous data analysis and performance evaluation, leading to better decision-making and continuous improvement.
Help desk software can also improve collaboration across teams by allowing seamless communication and knowledge sharing.
With its ability to integrate with other software and systems, help desk software can streamline operations and enhance overall customer experience.
How we curated this list
We conducted extensive research to identify a wide range of software options within each category. This involved exploring online resources, industry publications, software directories, and user reviews. Please note that the pricing and features mentioned here are subject to change. We recommend you to visit the product website for the latest information before making a decision.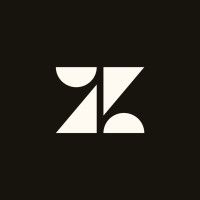 Product Description
Zendesk is award-winning customer service software trusted by 200K+ customers. Make customers happy via text, mobile, phone, email, live chat, social media.
Pros and Cons
Provides a complete service solution for customer support needs
Offer options for sales solutions and conversational CRM
Offers resources such as guides, reports, and best practices to customers
No information provided about pricing or cost of products
Navigation menu and layout of website may be overwhelming or confusing for some users
No specific details provided about the features of the products, only general descriptions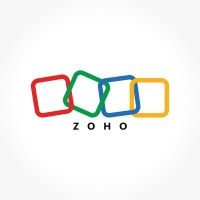 Product Description
Zoho Desk is an online customer service help desk software for happier customers, empowered agents, and healthier businesses. Get a 15-day free trial.
Pros and Cons
Superior Customer Service: Zoho Desk offers the feature of superior customer service that helps businesses simplify their customer service operation and deliver lasting customer experiences.
Trusted by Businesses: Over 100,000 businesses worldwide trust Zoho Desk to elevate their customer service.
Integrates with Apps: Zoho Desk integrates with over 200 popular third-party app extensions and more than 45 native apps.
Subscription-based: Zoho Desk software is subscription-based, and businesses have to pay their pricing plans to continue its services.
Time-bound free trial: Although Zoho Desk offers a free trial, it is time-bound, and businesses have to pay to continue its services.
Learning Curve: Though Zoho Desk provides a dedicated training program, there could be a learning curve for new users to use the software effectively.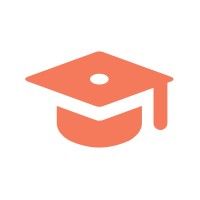 Product Description
Pros and Cons
The HubSpot CRM Platform provides a comprehensive suite of software solutions for businesses to manage their marketing, sales, customer service, content management, and operations on one platform.
HubSpot's marketing automation software and customer service software are available for free and premium plans, making it accessible to businesses of all sizes.
The App Marketplace allows users to connect their favorite apps to HubSpot, expanding the platform's capabilities and increasing productivity.
There is no information on the pricing of the premium plans for HubSpot's sales CRM, content management software, and operations software, which can make it difficult for businesses to determine if the cost is within budget.
It is unclear if the free version of the HubSpot CRM Platform has any limitations or if all the features are available in the free version.
There is no mention of any customer support options, which can be a concern for businesses that may encounter technical difficulties or have questions about the software's functionalities.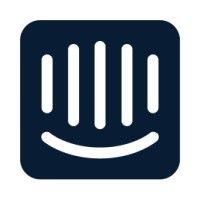 Product Description
Faster resolutions, higher CSAT, and lighter support volumes with the only platform to combine the power of automation and human customer support.
Pros and Cons
Fin, the GPT-4-powered AI bot can accurately answer support questions with zero training required, which can save time and improve efficiency.
Intercom offers AI-powered chatbots and automation tools that reduce support volumes and increase customer satisfaction.
Intercom's platform combines automation, conversations, tickets, customer data, reporting, and apps and integrations in one place, which can improve team performance and provide actionable insights.
Intercom's AI-enhanced Inbox may not be suitable for all support team structures or preferences.
Some customers may prefer to speak to a human support agent instead of an AI bot.
The cost of using Intercom's customer service solution may not be affordable for small businesses or early-stage companies. Product Description
social media into tickets for streamlined management, while also offering features such as automation, gamification, and multi-channel support for efficient and effective support.
Pros and Cons
Freshdesk offers an intuitive and contextual support system that empowers support teams to deliver timely and consistent support.
Freshchat allows service on modern messaging channels, including WhatsApp, SMS, social, and more, and easily deploys AI-driven bots across those same channels.
Freshdesk scales with the company making customization and automation more efficient.
The product suite is primarily aimed at businesses which means that it may not be ideal for individuals or small teams.
The product specifications are not very clear from the given passage which may make it difficult for some customers to fully understand what the product suite offers.
The high level of automation and integration may limit the amount of customization some businesses are looking for.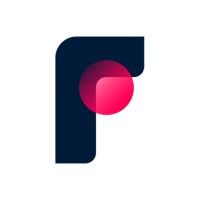 Product Description
How teams deliver exceptional service at scale: Front is a new way to route, respond to, and measure all your customer conversations.
Pros and Cons
Front helps to centralize all customer communication channels such as email, social media, SMS, voice, and more, into a single platform, making it easier to manage.
The platform allows users to create automated rules to route messages to the right person based on the content or other data from different systems, saving time and improving response accuracy.
With Front's built-in collaboration and context, teams can work together on customer responses in shared drafts, comment on messages, and view customer history and data, all in one place.
Front may not be suitable for small businesses or individuals who do not have a high volume of customer communication needs.
The platform may have a learning curve for new users, which could lead to a period of decreased productivity.
Depending on the plan selected, Front's pricing may be higher compared to other similar customer service management solutions in the market.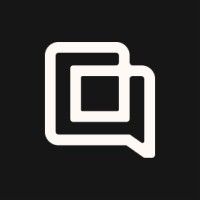 Product Description
Helpdesk designed for e-commerce stores. Provide multichannel customer service from a single app. Gain productivity with automated responses to common requests.
Pros and Cons
Centralized management of multiple customer support channels, including email, social media, live chat, and more.
Automation tools like rules and macros help support teams save time and respond faster to customer inquiries.
Provides detailed performance insights to measure and improve support performance, as well as customer satisfaction.
Limited to ecommerce businesses using Shopify, Magento, or BigCommerce.
Some of the advanced features, such as multi-store support, may require additional fees or a higher pricing plan.
May not be suitable for businesses with minimal customer support needs.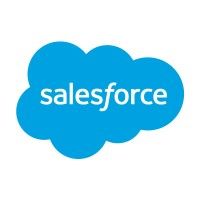 #8
Salesforce Service Cloud
Product Description
Empower your team with Service Cloud's customer service management software to create connected, efficient, and scalable service that customers love.
Pros and Cons
Offers generative AI for CRM, allowing for faster support and scaling.

Real-time personalization and unified data help tailor interactions to customers, potentially leading to higher customer satisfaction.

One connected platform for multiple channels can create more seamless experiences and reduce costs.
Pricing may be a con for smaller businesses as the cost can go up to $300 USD/user/month for the Unlimited edition.

The interface may be overwhelming for users who are not accustomed to Salesforce.

Implementation and customization of the software may require technical expertise and additional costs.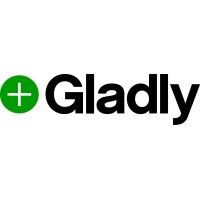 Product Description
Customer service platform for B2C companies to maximize the lifetime value of their customers. Gladly empowers agents without tickets.
Pros and Cons
All-in-one customer service platform for increased productivity and efficiency.
Consolidation of technology stack may lead to decreased costs.
Natively built-in voice support, IVR, self-service, and chat for a personalized experience.
No mention of pricing or cost, which could be a barrier for smaller businesses or startups.
No information on integrations with other software or platforms, which may limit its usefulness for some businesses.
Lack of emphasis on data analytics or reporting capabilities may make it difficult to measure the success of customer service efforts.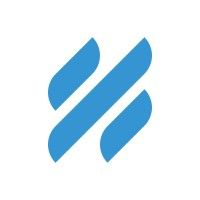 Product Description
Help Scout's shared inbox, help center, and live chat software gives your team the tools you need to easily manage customer communications.
Pros and Cons
Help Scout appears to be a comprehensive platform that offers a range of features to support customer communication, management, and support.
The platform is easy to use, and teams can get themselves quickly up and running with minimal training.
Help Scout has a high net promoter score (NPS) of 31, which is significantly higher than its competitors, suggesting that customers are more satisfied with their service.
There is no clear information about the cost of the platform, making it difficult to evaluate whether the software represents good value for money.
While Help Scout provides customer support resources, it is unclear how helpful or comprehensive these resources are.
The platform boasts many integrations with other tools, but it is unclear whether it can integrate with less popular or custom-developed software.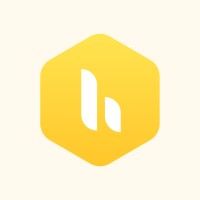 Product Description
Deliver brilliant customer support right inside Gmail with Hiver. Start your free trial today.
Pros and Cons
Hiver allows for efficient email management by assigning queries to team members in a click.
The platform facilitates collaboration between team members from within Gmail.
Hiver provides actionable insights through detailed reports and key metrics, enabling improvements in team performance.
The product is focused on Gmail integration and may not be suitable for businesses using other email service providers.
The pricing for Hiver may be prohibitive for smaller businesses with limited budgets.
While Hiver offers multi-channel support, it may not be as comprehensive as other dedicated helpdesk software.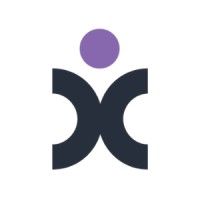 Product Description
Deliver a consistent customer experience across all channels with seamless synergy between humans and AI that drives business growth.
Pros and Cons
CommBox offers a unified platform for customer communication across multiple channels, which can help teams stay organized and deliver a consistent experience to customers.
The platform includes automation features and an AI-powered chatbot, which can help businesses save time and reduce costs.
CommBox integrates with existing CRM and contact center systems, making it easy for businesses to adopt the platform and get started with new channels.
It is not clear how easy it is to set up and use CommBox, as this information is not provided in the passage.
There is no information on pricing, which could be a potential con for businesses looking to use CommBox.
There are no details on the types of industries that CommBox is best suited for, which could be a concern for businesses in niche industries or those with specific needs.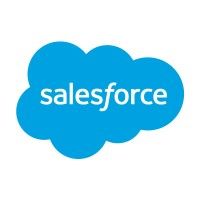 Product Description
Learn how to get sales, service, and email outreach tools on one platform to cut costs and get visibility into your business's health.
Pros and Cons
Salesforce Starter offers ready-to-use tools that do not require a lot of setup, so users can hit the ground running and increase productivity.
The product helps automate various processes, saving time for the sales team and enabling them to focus on selling.
Consolidating sales, service, and email outreach tools on one platform can help reduce costs and give users visibility into their business's health.
Salesforce Starter requires an annual contract, which may not be suitable for businesses or individuals who are uncertain about their long-term needs.
The product's features are limited to sales, service, and email outreach, so businesses requiring specialized features may have to look for additional tools.
Although Salesforce Starter offers built-in best practices, it may not be customizable enough for businesses with unique workflows or requirements. Product Description
Re:amaze is Simple, Intuitive Customer Support Software. Support, Engage, and Convert Customers with Chat, Social, SMS, FAQ, and Email on a Single Platform. Everything you need to impress your customers.
Pros and Cons
Re:amaze is an integrated platform that combines email, live chat, social media channels, and mobile SMS, making it easy for businesses to manage multiple customer support channels in one place.
The platform offers customizable and embeddable FAQ centers, which help customers help themselves and free up resources for the support team.
Re:amaze provides real-time customer data and insights, including browsing activity, shopping data, and geolocation, so businesses can better understand customer needs and preferences.
Re:amaze has a lot of features, which can be overwhelming for smaller businesses or those with limited resources.
The platform's pricing may be prohibitive for smaller businesses, as some plans are more expensive than similar competitors.
While Re:amaze offers integrations with a variety of apps, it may not have all the integrations a particular business needs.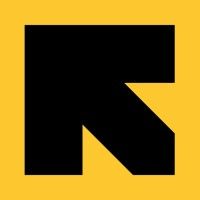 Product Description
The International Rescue Committee (IRC) responds to the world's worst humanitarian crises and helps people to survive and rebuild their lives. Find out how you can help the IRC offer lifesaving care and life-changing assistance to refugees forced to flee from war or disaster.
Pros and Cons
The product helps people whose lives have been upended by war, conflict, and natural disasters.
The product works in countries where people don't have the support they need to recover from crisis.
The product responds within 72 hours, staying to help countries stabilize and people rebuild their lives.
The passage does not clearly state what the product is.
The passage does not provide specific examples of how the product helps people.
The passage does not mention any limitations or challenges the product may face in its implementation.
Missing a tool?
List it here

->
Frequently asked
questions
The best help desk software varies based on your specific needs and goals. Popular options include Zendesk, Freshdesk, and Salesforce Service Cloud. Evaluate features, pricing, scalability, and integration capabilities to find the software that aligns with your business requirements.
Help desk software offers efficient ticket management, centralized communication, automation, reporting, and knowledge management. It allows businesses to provide timely and personalized support to their customers, resolve issues quickly, improve productivity, track performance, and enhance customer satisfaction.
The common use of help desk software is to enable businesses to provide efficient customer support and manage incoming tickets/requests. It helps improve response time, track and prioritize issues, automate workflows, and provide self-service options. It also provides reporting and analytics to monitor agent performance and customer satisfaction.
When considering help desk software, look for features like ticket management, automation, multi-channel support, self-service options, reporting and analytics, integration options, security, and customer feedback tools. These features will enable you to deliver efficient and effective support services to your customers.
Help desk software is used in various industries such as IT, healthcare, education, finance, e-commerce, travel, and more. It is essential for businesses to offer reliable customer support and resolve queries efficiently. Help desk software allows companies to streamline their customer service operations and improve overall customer satisfaction.
The cost of help desk software varies depending on factors like features, provider, and number of support agents. It can range from free options with limited features to monthly subscriptions starting at $20 to $100 per agent or more, depending on the scale and level of service required.
Yes, there are free help desk software tools available. Some popular options include Freshdesk, Zoho Desk, and Help Scout. These free plans often have limitations on features, users, and tickets. However, they can be a good starting point for small businesses or those with basic help desk needs.
Most help desk software are designed to be user-friendly, requiring basic computer skills and understanding of customer support concepts. However, advanced features or complex integrations may require some technical knowledge or assistance from support resources. Overall, the level of technical expertise required depends on the complexity of the software and the specific needs of the user.
How to use this page to find the right software
Identify your needs and requirements from the software. Consider factors like functionality, features, platform compatibility, budget, and any specific industry or personal preferences.
Based on your needs, prioritize the features or functionalities that are essential for your software.
Explore the website link of each software to gather more detailed information about it.
Nurture customer relationships through interactive emails
⚡ Collect support tickets inside the email with interactive forms
✉️ Conduct CSAT & NPS surveys inside the email
⏳ Onboard customers through emails with automation
Early stage startup? These tools might help you
Better emails. less work.
super growth.