Best Mobile Forms Automation Software in 2023
Are you looking for a Mobile Forms Automation Software for your business? You have come to the right page. This guide will help you discover the best Mobile Forms Automation Software of 2023 and along with a deep dive into their features, pricing, rating, etc.
What is Mobile Forms Automation Software?
Mobile forms automation software enables businesses to streamline their data collection processes and eliminate manual data entry. This software allows users to design and distribute custom forms for data collection and automatically syncs the data to a centralized database. With mobile access, field workers can quickly submit data in real-time from their phones or tablets, eliminating paper forms and reducing errors. This streamlined process saves time, reduces costs, and increases efficiency for businesses of all sizes.
How Mobile Forms Automation Software work or function?
Mobile forms automation software functions by digitizing paper-based processes and converting them into electronic forms which can be accessed and filled out through mobile devices. This software integrates with other tools and applications, enabling smooth workflows, data collection, and analysis. Its features include automatic form filling, data validation, image and signature capture, GPS tracking, alerts and notifications, and offline capabilities. Its benefits include time and cost savings, improved data accuracy, increased productivity and efficiency, and enhanced customer experience.
Benefits of Mobile Forms Automation Software?
Mobile forms automation software can streamline data collection and processing, saving time and reducing errors.
It provides remote access to data, allowing for swift and accurate decision-making.
It can improve compliance and regulatory requirements, eliminating manual errors and ensuring timely submission.
This software can also reduce costs associated with paper-based forms, and eliminate the need for physical storage of documents. Overall, mobile forms automation software can increase efficiency and productivity while maintaining accuracy and compliance.
How we curated this list
We conducted extensive research to identify a wide range of software options within each category. This involved exploring online resources, industry publications, software directories, and user reviews. Please note that the pricing and features mentioned here are subject to change. We recommend you to visit the product website for the latest information before making a decision.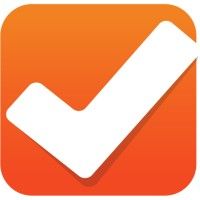 Product Description
Leading no-code platform for a mobile field service app. Get a free trial of our best-in-field mobile forms solution today.
Pros and Cons
Multi-Language workflows enable the product to be used by a diverse range of people.
Provides real-time decision-making across the service organization by providing rich data to field teams.
Rapid deployment of workflows in hours helps in scaling across global organizations.
No information provided on pricing, so it is difficult to gauge its affordability.
Some users might find the no-code platform limiting.
No information provided on the level of support provided by the company for the product.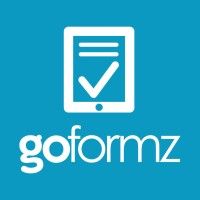 Product Description
Use the GoFormz mobile forms and data capture platform to fill out forms on mobile devices and computers, even offline. Your mobile forms can look exactly like your existing paper forms, and be used to collect images, gps, signatures and more. Sign up for a free account!
Pros and Cons
Allows users to collect information from anyone easily, as they can share links to forms that anyone can access, fill out and complete from anywhere.
A powerful form builder allows users to upload an existing form or build one from scratch, with no code or IT support required.
Provides users with a real-time report on form data that can help identify trends and gather compelling insights.
It may take some time to get used to the form builder for someone who has never worked with such software before.
The product can be expensive for some businesses that may not be able to afford it.
There may be compatibility issues with certain devices and platforms, which can limit accessibility.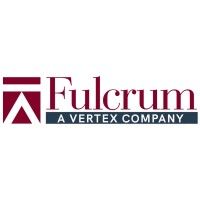 Product Description
The Fulcrum digital field inspection app improves team performance to achieve safer, higher quality, and compliant outcomes.
Pros and Cons
Easy to use: The platform provides a seamless end-to-end workflow that allows anyone to automate inspection processes in minutes.
Customizable: With fully customizable inspection processes, the platform allows organizations to lay out step-by-step instructions, incorporate images, videos, and mapping, and monitor compliance in real-time.
Data-driven decisions: The platform promotes organization-wide improvements using actionable insights from real-time reports, performance dashboards, and location-aware analytics.
Limited use cases: The platform caters only to a limited set of industries like Agriculture, Construction & Engineering, Insurance & Risk Management, Oil & Gas, State & Local Government, Telecommunications, Transportation, and Utilities.
Restricted features: The features are mostly limited to inspections, compliance reporting, and analytics. It lacks a more comprehensive operations approach with features like scheduling, work orders, and inventory management.
Integration challenges: While the integration methods with back-office systems are supposed to be easy, integrating with existing systems may require some time and effort.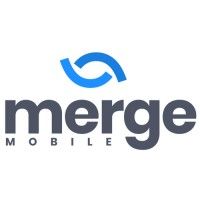 Product Description
FastField is a fully customizable mobile forms solution to build and distribute digital forms for inspections, checklists, or any other data collection need.
Pros and Cons
Helps to go paperless and save resources such as paper and printing costs.
Customizable forms builder that can be tailored to specific data collection needs.
Mobile forms app allows for data to be collected in real-time and offline, even in remote locations.
There may be a learning curve for those who are not comfortable with technology.
Some features may require technical experience or support.
Pricing information is not readily available on the website.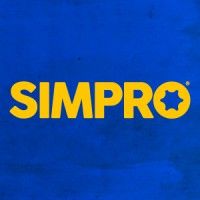 Product Description
Simpro is a field service management software. Connect the field to the office. Streamline job management, project management, asset management and job costing.
Pros and Cons
Simpro can help businesses improve their cash flow by providing easy estimates, invoicing, and payment options.
The software can automate tasks and save time by utilizing integrations, IoT, and digital-to-physical connections.
Simpro can increase the chances of winning more jobs and enhancing warehouse management by enabling quick inventory control and stock ordering.
Some businesses may find Simpro to be expensive or difficult to implement initially, especially if they have not used job management software before.
Simpro may not be suitable for businesses that require highly specialized or industry-specific features that are not included in the software.
Some businesses may prefer to have full control over their operations and may not like the idea of relying on a software solution for all aspects of their business management.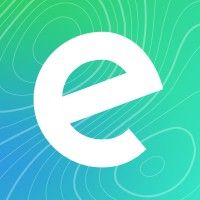 Product Description
Optimize environmental permitting and leverage field data into improvements throughout the construction and mitigation banking lifecycles.
Pros and Cons
Faster environmental compliance: Ecobot helps AEC firms comply with environmental regulations twice as fast, making it an efficient and reliable option.
Built-in quality assurance and control: Ecobot's platform comes with built-in QA/QC, which normalizes field data and improves data integrity, thereby providing accurate data to clients.
Improves field and office efficiency: Ecobot's platform helps create high levels of field and office efficiency, saving time and money for both firms and clients.
Limited accessibility: Ecobot's mobile app is only available on iPhone and iPad, which can be a limitation for clients who use other operating systems.
Limited industry coverage: While Ecobot is used by top AEC firms and natural resources consulting firms, it may not be suitable for clients outside the industry, such as healthcare or finance.
Limited integrations: Although Ecobot has native integrations with partners, it may not integrate with all the software clients use, which can be a limitation.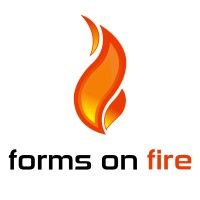 Product Description
Replace your paper forms with smartphones and tablets using Forms On Fire custom mobile app builder. No programming experience necessary. Free trial.
Pros and Cons
User-friendly, no coding required.
Works offline or online, can capture real-time data on the go.
Integration with over 1,500 systems, custom API available.
No mention of pricing, which could potentially be a con for potential customers.
The platform offers a lot of features which may not be necessary for some businesses.
Professional services and customization may potentially be expensive, especially for small businesses.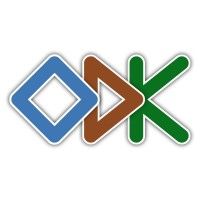 Product Description
Pros and Cons
ODK Cloud allows for easy and efficient offline data collection, saving time and effort.
ODK Cloud offers a money-back guarantee within 14 days, allowing customers to try the product risk-free.
ODK is used by numerous reputable organizations such as the World Health Organization and the Red Cross, demonstrating its reliability and effectiveness.
ODK Cloud only accepts bank transfers for yearly subscriptions, which may be inconvenient for some customers.
The Professional subscription, which includes expert guidance and faster support response times, is significantly more expensive than the Standard subscription.
ODK Cloud only offers a limited amount of project spaces for each subscription tier, potentially limiting the amount of data that can be collected and analyzed.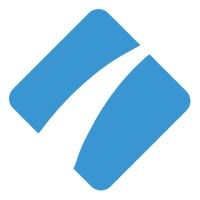 Product Description
Checklist and workflow software for businesses. Create recurring processes and standard operating procedures in seconds. Get started free.
Pros and Cons
No-code interface makes it easier to design workflows than using a spreadsheet.
Integration with any app and automation of all workflows can be done easily.
Provides military-grade security and known for its reliability, speed, and compliance.
Might be expensive for small businesses or startups.
Large scale implementation might require additional IT resources.
Might require some time for staff to get trained on using the platform properly.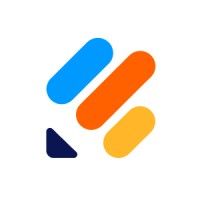 Product Description
Create forms and surveys for free with Jotform's drag-and-drop form builder. Start collecting registrations, applications, orders, and payments today.
Pros and Cons
Offers a wide range of templates for various types of forms, making it easy to create professional-looking forms without any coding knowledge.
Integrates with over 100 different third-party apps, including popular tools like PayPal, Mailchimp, and Hubspot, to streamline workflow processes.
Allows for seamless online payments, making it easy to sell products, accept fees, or collect donations directly through the form.
No mention of customization options beyond adding logos, fonts, and colors, so it may not be flexible enough for specific branding needs.
The sheer number of integrations available can be overwhelming and may require some time to figure out which ones are most useful.
No information about data security measures or compliance with any privacy legislations, which could be a concern for users handling sensitive information. Product Description
Raise your game with an easy to use mobile app and software inspection solution. iAuditor by SafetyCulture is available on iOS and Android.
Pros and Cons
SafetyCulture provides a comprehensive suite of safety inspection solutions that help businesses identify and address potential hazards before they cause accidents or injuries.
The platform is user-friendly and allows for easy customization of inspection templates, making it suitable for businesses of all sizes and industries.
SafetyCulture offers real-time reporting and analytics that enable businesses to track safety performance, identify trends, and make data-driven decisions to improve workplace safety.
SafetyCulture can be relatively expensive for small businesses that have limited budgets.
The platform relies heavily on mobile devices, which may not be practical or convenient for some businesses, especially those that operate in remote areas without reliable internet access.
SafetyCulture's success largely depends on the quality of data input, which means that businesses may need to invest time and resources to ensure that inspections are conducted consistently and accurately. Product Description
GoCanvas is a leading provider of digital forms and work process management solutions that make communication seamless for companies with dispersed teams. Increase efficiency, reduce risk, and make informed decisions with GoCanvas.
Pros and Cons
GoCanvas provides customizable digital forms that can be tailored to fit the unique operational needs of any business.
With its seamless integrations and intuitive drag-and-drop workflows, GoCanvas can save time on admin tasks and can increase productivity in business operations.
GoCanvas offers offline mode for data collection, which allows users to capture data and information anytime, anywhere, which can be useful in remote worksites.
GoCanvas may require a learning curve for people who are not tech-savvy.
There may be a limitation in the number of templates available for certain industries or business needs.
GoCanvas requires an internet connection to sync data with real-time updates, which may be a challenge in areas with poor internet connectivity. Product Description
Award winning. Enterprise low-code business process automation & workflow software. Leverage business rules & RPA integration.
Pros and Cons
ProcessMaker allows business users from HR to accounting to design and run their own workflows without the need for coding experience.
Its IDP feature leverages the power of AI to automate document processing and unlock valuable business data.
The White Label/OEM option is suitable for software companies that want to embed workflow into their solution.
The platform may not be as suitable for small to medium-sized businesses as it is for enterprise-level businesses.
Other workflow solutions may have limitations to pre-configured apps' functionality, making complex workflows, even more, complex to design.
ProcessMaker may require a robust solution due to its complexity and customization, making it unsuitable for businesses that do not require such power. Product Description
Our mobile forms app captures field data, signatures, work orders, checklists and more from your teams. Collect data anywhere - even offline.
Pros and Cons
Device Magic offers a wide range of features for professional teams.
The platform can easily integrate with existing software systems.
The Device Magic platform can help save time, reduce data entry errors, and increase productivity.
The pricing information is not readily available and requires contacting the company directly.
The platform may require a learning curve for users unfamiliar with mobile form-building.
Device Magic does not offer a live chat customer support option. Product Description
Discover workflow automation with Fluix, and streamline your field-to-office operations. Even with complex business processes, you'll love Fluix for its simplicity
Pros and Cons
Offers a no-code environment
Allows for reliable data collection and reporting
Offers world-class customer service with a highly rated support team
No specific mention of pricing, may be expensive
Language is technical and not easily accessible for non-tech savvy individuals
May require extensive learning time for proficiency in using all features
Missing a tool?
List it here

->
Frequently asked
questions
The best mobile forms automation software depends on your business needs and goals. Some popular options are Formstack, ProntoForms, and GoCanvas. Evaluate features, pricing, ease-of-use, and integration capabilities to find the software that aligns with your specific requirements.
Mobile forms automation software offers benefits such as improved Data Quality, faster data collection, greater efficiency, real-time data access, streamlined workflows, enhanced collaboration, and security. It helps businesses optimize their field operations, reduce errors, save costs, and maximize productivity.
The common use of mobile forms automation software is to simplify data collection and make the process more efficient. It enables businesses to gather information on the go, minimize errors, increase productivity, and enhance customer service. It also provides features for customization, integrations, analysis, and reporting to streamline workflows and improve decision-making.
When choosing mobile forms automation software, consider features like form customization, offline capabilities, integration options, analytics, digital signature support, API availability, and user-friendly interface. These features will help you efficiently manage mobile forms and streamline data collection.
Mobile forms automation software is used in various industries, including healthcare, construction, transportation, logistics, manufacturing, and field services. It is a versatile tool that helps businesses of all sizes and sectors to effectively collect, organize and manage data from remote locations.
The cost of mobile forms automation software can vary based on factors like features, provider, and usage requirements. Prices can range from free plans with basic features to monthly subscriptions starting at $10 to $50 per user or more, depending on the level of customization and service needed.
Yes, there are free mobile forms automation software tools available. Some popular options include Google Forms, JotForm, and Formstack. These free plans often have limitations on features and submissions per month. However, they can be a good starting point for small businesses or those with basic mobile form needs.
Mobile forms automation software generally requires basic technical skills and understanding of mobile device usage. The software offers intuitive interfaces and pre-designed templates. However, in-depth automation and customization may require some technical assistance or knowledge.
How to use this page to find the right software
Identify your needs and requirements from the software. Consider factors like functionality, features, platform compatibility, budget, and any specific industry or personal preferences.
Based on your needs, prioritize the features or functionalities that are essential for your software.
Explore the website link of each software to gather more detailed information about it.
Elevate your marketing campaigns with interactivity
📈 Increase engagement and conversions with interactive emails
✉️ Automate lifecycle email marketing for pin-point targeting with emails
⚡ Nurture leads with fun widgets like spin-the-wheel, quizzes, polls, etc
Early stage startup? These tools might help you
Better emails. less work.
super growth.