Best Translation Management Software in 2023
Are you looking for a Translation Management Software for your business? You have come to the right page. This guide will help you discover the best Translation Management Software of 2023 and along with a deep dive into their features, pricing, rating, etc.
What is Translation Management Software?
Translation management software is a web-based platform that allows project managers, translators, and clients to work together on translation projects. This software provides a centralized hub for organizing translation projects, managing translation workflows, and collaborating with translators. Translation management software also includes features like translation memory, glossary management, and quality assurance checks to ensure accurate translations and consistent terminology across projects.
How Translation Management Software work or function?
Translation management software allows businesses to manage the entire translation process from a centralized platform. This software can automate workflows, provide project management tools, enable collaboration among team members, and provide translation memory and glossary management. Ultimately, this tool enables organizations to streamline the translation process, reduce manual tasks, and ensure consistency and quality across translations.
Benefits of Translation Management Software?
Translation management software streamlines the entire translation process by centralizing all translation assets, workflows and data.
It helps in speeding up translation turnaround times, improving quality control, and better management of translation projects.
Translation management software ensures consistency in translations across all platforms, locales, and languages.
It saves time and costs by automating several manual processes, and increasing the efficiency of linguists and project managers.
Provides real-time status updates and analytics, enabling easy tracking and monitoring of translation progress and performance.
How we curated this list
We conducted extensive research to identify a wide range of software options within each category. This involved exploring online resources, industry publications, software directories, and user reviews. Please note that the pricing and features mentioned here are subject to change. We recommend you to visit the product website for the latest information before making a decision.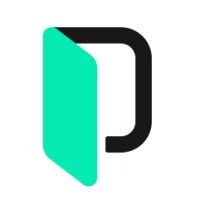 #1
Phrase TMS (formerly Memsource)
Product Description
Use the world's most powerful, connective, and customizable translation software to connect with international customers and drive growth.
Pros and Cons
The Phrase Localization Suite offers a wide variety of solutions for localization managers, developers, product managers, designers, marketers, and academia.
The platform provides efficient automated tools like the Phrase TMS, Phrase Strings, and Phrase Orchestrator, that can help users manage their translation projects with ease.
The platform offers advanced machine translation features with the Phrase NextMT that can help users create quality translations quickly and efficiently.
The pricing of the product is not mentioned on the website, so it might be difficult for potential customers to calculate the cost and decide if it fits their budget.
The vast range of solutions offered by the platform might be overwhelming for some users, leading to confusion about which tools are required for their specific need.
The dependence on machine translation may not be satisfactory for users looking for more authentic translations, as sometimes the machine translation may not capture the nuances and context of a language accurately.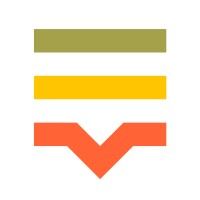 Product Description
Lokalise is a continuous localization and translation management platform. It integrates into your development workflow so you can ship localized products, faster.
Pros and Cons
Collaborative translation allows for seamless teamwork and progress tracking.
Built-in tools such as translation memory and quality assurance checks ensure high-quality translations.
Lokalise apps allow for localization of a variety of products, including mobile apps, web apps, games, and documents.
Some features, such as in-context editing, may only be available at an additional cost.
The use of machine translation may not always be sufficient for accurate translation.
The pricing for Lokalise may be too high for smaller businesses or independent developers.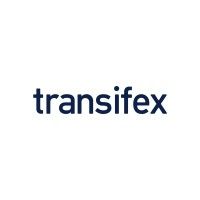 Product Description
Transifex is a Translation & Localization Management Platform that easily integrates with your existing processes and CI/ CD workflows.
Pros and Cons
Transifex brings together managers, developers, marketers, and translators on one platform to help them manage and review the localization process from start to finish.
Built-in linguistic tools like translation memory, machine translation, and translation checks to improve translation quality and accelerate release time.
Transifex offers integrations with over 40 file formats, making it a versatile localization platform for web, mobile, interactive apps, and video subtitles.
The cost of the product is not provided, making it difficult for potential customers to determine whether it fits within their budget.
The product may not be suitable for small businesses or startups who may not require all the features and integrations offered by the platform.
Users may require some time to learn and become familiar with the platform's various functions and integrations. Product Description
Pros and Cons
GlobalLink offers a variety of electronic trading platforms that can increase transparency and improve trading efficiency.

With GlobalLink Digital, users can enjoy easy-to-deploy and customizable trading and workflow solutions, as well as access to State Street's best-in-class services.

FX Connect is an award-winning platform that simplifies and automates the entire FX trading process, designed to reduce operational risk and increase transparency.
GlobalLink does not provide any information about pricing or fees for their electronic trading platforms.

It is unclear how user-friendly or intuitive the electronic trading platforms might be, which could be a barrier for less technologically-savvy traders.

GlobalLink's focus on institutional investors may not provide solutions that are to the benefit of individual traders or retail investors who may have different needs and goals.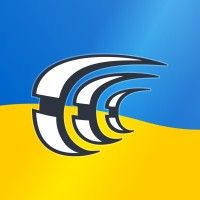 Product Description
Crowdin's localization management platform is a technology solution for your team. Translate and update content for your multilingual product with our cloud software.
Pros and Cons
Crowdin offers a cloud-based solution for managing localization, which means that teams can access their work from anywhere with an internet connection.
The platform offers a variety of use cases ranging from software localization to website localization to multilingual support.
Crowdin is flexible and customizable, making it easy to meet the specific needs of any team.
Pricing information for Crowdin is not readily available on their website and requires contacting the company directly.
Crowdin offers a large number of features and integrations, which may be overwhelming or unnecessary for smaller teams.
Crowdin's reliance on automation may not be suitable for teams that require a more hands-on approach to localization management.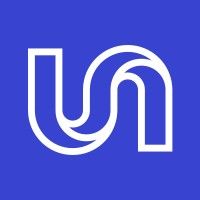 Product Description
Unbabel offers multilingual translation services in more than 30 languages to enhance your customer service experiences.
Pros and Cons
Unbabel offers a LangOps platform that combines the best blend of machine and human translation to provide a consistent multilingual customer experience.
Unbabel's Quality Intelligence allows users to get their translation quality score instantly.
Unbabel offers human review that feeds machine learning improvements.
Unbabel may be expensive for small businesses or individuals who require occasional translation services.
The machine translation may not be perfect and may require human review, which may delay the delivery of translations.
Unbabel may not support all languages, limiting its use for some businesses that require translation services for less common languages.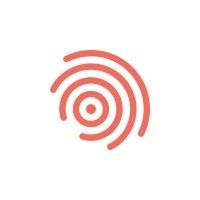 Product Description
Smartling connects your brand with customers around the globe. Translate, automate and manage your content across platforms with real-time analytics and reporting.
Pros and Cons
Smartling Translate offers AI-powered content and workflow management, which can improve the accuracy and speed of translations.
The platform has pre-built integrations, which means that automated content ingestion is available almost instantly for translation.
Smartling Translate offers Neural Machine Translation that is customized to your brand, which can be a high-quality option for human translation.
Smartling Translate may not be cost-effective for small businesses, as its technology and professional translation services can be expensive.
The platform may not be as effective for translations of complex technical language or subject-specific jargon, which may require a higher level of human expertise than the Neural Machine Translation can provide.
While Smartling Translate offers automated quality checks, it may not be able to catch all the nuances of a language and the context of a translation like a human translator can.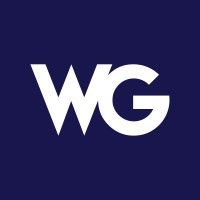 Product Description
Make your website multilingual. Translate your site into multiple languages in minutes and reach a wider audience. Translate, display, and manage your site with Weglot. No code required.
Pros and Cons
Easy to use - Weglot's integration can be handled by anyone in the team and the automatic content detection feature helps in translating new content or pages in real-time.
Multilingual SEO - The automatic creation of language subdomains or subdirectories, hreflang tag implementation, and translated metadata help in ranking the translated pages on search engines.
Workflow automation - Features like content detection and glossary put your project on autopilot, thereby saving time and money.
Machine translation - While Weglot utilizes machine and human translation for better quality, the reliance on machine translation may not provide the desired level of accuracy.
Expensive pricing - The pricing of Weglot's plans may not be affordable for small businesses or individuals with a limited budget.
Limited languages - While Weglot offers translation services for several languages, the availability of specific languages for translation may be limited, which may not cater to the needs of a global audience. Product Description
Phrase transforms language technology, enabling global reach for deeper connections and growth. Our translation management tool leads the industry.
Pros and Cons
Allows for easy access and organization of commonly used phrases.
Speeds up writing and communication by reducing the need for manual typing.
Customizable to individual preferences and needs.
Limited utility for individuals who do not frequently use written communication.
Must be actively maintained and updated to ensure accuracy and relevance.
May reduce the development of original language and ideas if relied upon too heavily.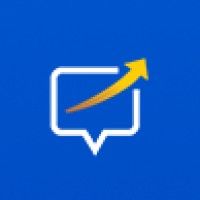 Product Description
We deliver authentic, automated translation and localization solutions that capture the voice of your brand, and the needs of your multilingual customers.
Pros and Cons
MotionPoint offers a concierge-level, fully managed website translation service, making it easier for businesses to translate, launch, and manage multilingual websites.
MotionPoint offers a complete localization solution for all multimedia and channel needs, as well as software and mobile application translation services.
MotionPoint provides flexible translation options, giving users the ability to choose between human translation, machine translation, and generative AI to control costs without sacrificing quality.
MotionPoint's services may be costly for some businesses, particularly small business owners.
Some users may feel that the platform's translation services are too automated and lack a personal touch.
While MotionPoint offers fast human translation turnaround times, some users may feel that certain translations lack nuance or cultural accuracy. Product Description
Our language solutions platform gives you easy access to professional, high-quality translation, interpretation, and localisation services for any market.
Pros and Cons
Offers a content generation tool that uses AI to generate content, which can save time and effort for businesses.
Provides a dedicated team of freelance translators for consistent style and terminology.
EasyTranslate's software remembers edits and improves future projects.
No information provided about the pricing structure for the various services.
The website does not mention the experience and qualifications of their team of translators.
No clear explanation of what distinguishes their Translation tools, Plugins & integrations and Workflows from those offered by other companies. Product Description
Smartcat combines a simple UI, high-quality AI translation, and smart linguist sourcing in the largest industry Marketplace to make any business multilingual.
Pros and Cons
Smartcat provides fast, high-quality translations through its AI Translation feature, which offers context-appropriate results with 80% accuracy from the start in just seconds.
It offers a wide range of integrations with popular tools and platforms like WordPress, Git, Figma, Google Docs, and Jira, making it easier for businesses to incorporate translation into their existing workflows.
Smartcat's payment automation system enables businesses to collaborate with multiple translators under one agreement and invoice, streamlining the payment process.
While Smartcat's AI Translation feature provides quick results, it may not always produce accurate translations, requiring human editing to ensure quality.
The cost of using Smartcat may be high for small businesses or individuals, as the platform is primarily designed for enterprise-level clients.
Smartcat's translation database migration feature may not work seamlessly for all third-party translation software, requiring additional time and effort to transfer existing translation data. Product Description
Pros and Cons
Provides a comprehensive user guide for various user types such as project managers, translators, reviewers, DTP engineers, and developers.
Offers features to manage ongoing jobs like checking job and activity status, answering queries, and changing ongoing jobs like canceling workflows, re-assigning activities, and adding resources.
Provides tools to complete the activity for other users, reset user details, and manage TMs and terminologies.
The passage uses technical language that may be difficult for non-technical users to understand.
It does not mention the pricing or subscription model for using the product.
The passage does not explain how the product compares to or differentiates from other translation management systems in the market. Product Description
XTM Cloud centralizes localization assets and enables fast, accurate translation and deployment of content tailored to any audience in any territory.
Pros and Cons
XTM Cloud centralizes localization assets and enables fast translation and deployment of content in multiple languages.
XTM Connect saves time and reduces manual actions by integrating XTM Cloud with existing content systems and other solutions to streamline and automate the localization workflow.
XTM AI teaches machines to understand the nuances of human language to improve translation productivity, resulting in faster time to market, more content, and better content.
It is not clear how user-friendly XTM Cloud is, which could be a disadvantage for those who are not familiar with translation management systems.
Although XTM Connect saves time and reduces manual actions, it may require technical expertise to integrate with existing content systems and other solutions.
The cost of XTM Cloud is not disclosed, which may deter smaller businesses from investing in it. Product Description
POEditor is an online localization platform and translation management system for teams of all sizes. Translate websites, apps, games and more, the easy way!
Pros and Cons
Supports over 270 languages, making it easy to localize software for a global audience.
Offers multiple translation options, including machine translation, crowd-sourcing, and assigning translators, giving users a lot of flexibility in how they manage localization.
Integrates with git hosting services, Slack, and Microsoft Teams, making it easy for teams to coordinate and collaborate on localization projects.
The pricing model is not clearly stated and may be confusing for users who need to understand the cost upfront.
While it offers automated QA checks, it may not be as effective as a dedicated QA team.
Despite having multiple ways to recover strings, it may still be prone to errors and redundancies, and may require manual intervention in some cases.
Missing a tool?
List it here

->
Frequently asked
questions
The best translation management software depends on your business needs and goals. Some popular options include Smartcat, Memsource, and Transifex. Evaluate features, pricing, integration capabilities, and the ability to handle complex translation projects to find the software that aligns with your requirements.
Translation management software offers benefits like organizing, automating, and streamlining translation workflows. It saves time, enhances collaboration, reduces errors, maintains consistency, improves quality, expands reach and increases productivity. It helps the businesses to efficiently manage multilingual content.
The common use of translation management software is to manage and organize translation projects, streamline the translation process, collaborate with team members and translators, automate translation workflows, ensure consistency in terminology, and improve translation quality. It also provides features for project tracking, cost estimation, and reporting to optimize translation management.
When choosing translation management software, consider features like project management, workflow automation, translation memory integration, terminology management, file format support, API integration, collaboration tools, reporting, and customer support. These features will help you effectively manage and optimize your translation projects.
Translation management software is used by various industries that require multilingual communication, such as e-commerce, retail, manufacturing, publishing, and IT. It streamlines the translation process and ensures accuracy and consistency in content across different languages.
Translation management software costs vary based on features, providers, and company size. It can range from free plans with basic features to monthly subscriptions starting at $20 to $500 or more, depending on your needs. Some popular options are Smartcat, Memsource, and Transifex.
Yes, there are free translation management software tools available. Some popular options include Matecat, Transifex, and Crowdin. These free plans often have limitations on the number of users, projects, segments, or languages. However, they can be a good starting point for small businesses or individuals with basic translation needs.
Translation management software typically requires some level of technical expertise. Users would need to understand the software's interface, the basics of translation and localisation, and potentially have some coding knowledge for advanced functionality. However, many software solutions offer training and support resources to help users get started.
How to use this page to find the right software
Identify your needs and requirements from the software. Consider factors like functionality, features, platform compatibility, budget, and any specific industry or personal preferences.
Based on your needs, prioritize the features or functionalities that are essential for your software.
Explore the website link of each software to gather more detailed information about it.
Modernize your operations with interactivity
📈 Automate bills, usage reports, and notifications with the journey feature
⚡ Enable people to raise issues inside the emails using forms
✉️ Use APIs to trigger and send notification and reminder emails
Early stage startup? These tools might help you
Better emails. less work.
super growth.