Best Marketing Resource Management Software in 2023
Are you looking for a Marketing Resource Management Software for your business? You have come to the right page. This guide will help you discover the best Marketing Resource Management Software of 2023 and along with a deep dive into their features, pricing, rating, etc.
What is Marketing Resource Management Software?
Marketing resource management software is a platform designed to help marketers more effectively manage their marketing resources, including budgets, content, and team collaboration. This software allows businesses to streamline their marketing efforts, by providing a centralized location for all marketing resources, as well as tracking and reporting features to measure the success of campaigns. Additionally, marketing resource management software provides tools for project management, content creation, and workflow automation, allowing marketers to be more efficient and productive.
How Marketing Resource Management Software work or function?
Marketing Resource Management Software is designed to streamline the marketing process by providing a central platform for managing marketing resources. It allows teams to plan and execute campaigns efficiently and effectively, enabling them to collaborate on projects, manage budgets, track progress, and measure ROI. The software also provides advanced analytics and reporting functionalities to help marketing professionals make data-driven decisions and optimize their campaigns for maximum impact. Overall, Marketing Resource Management Software helps organizations enhance their marketing operations and achieve their business objectives.
Benefits of Marketing Resource Management Software?
Marketing resource management software can benefit a company in the following ways:
Streamline marketing operations, reducing time and costs.
Increase collaboration among teams, leading to more efficient workflows.
Ensure consistent brand messaging and regulatory compliance.
Enhance reporting and analytics, providing insights to optimize marketing strategies.
Centralize digital asset management for easy access and reuse.
Improve project management and performance tracking.
With marketing resource management software, companies can easily manage all aspects of their marketing activities, leading to improved productivity and effectiveness.
How we curated this list
We conducted extensive research to identify a wide range of software options within each category. This involved exploring online resources, industry publications, software directories, and user reviews. Please note that the pricing and features mentioned here are subject to change. We recommend you to visit the product website for the latest information before making a decision.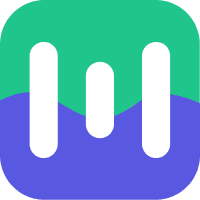 Product Description
Use Mailmodo to create and send interactive emails your customers love. Drive conversions and get better email ROI. Sign up for a free trial now.
Pros and Cons
Mailmodo can help increase customer engagement with interactive elements such as quizzes, surveys, games, and polls inside email campaigns.
The platform offers the ability to create and automate both AMP and HTML email campaigns, providing flexibility.
Mailmodo uses REST API for transactional email campaigns, which enables developers to set up campaigns without having to code the emails.
Not all email clients support AMP emails, so some recipients may not see the dynamic elements.
Mailmodo may require users to switch from their current email tool to use the platform fully.
The pricing for Mailmodo is not mentioned in the passage, making it difficult to evaluate the value proposition compared to other email marketing tools.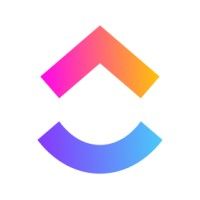 Product Description
Our mission is to make the world more productive. To do this, we built one app to replace them all - Tasks, Docs, Goals, and Chat.
Pros and Cons
ClickUp -0 offers a variety of features that can help users break down large projects into smaller, more manageable tasks.
The software provides templates to help users save time on project preparation.
ClickUp -0 offers 24/7 customer support.
The platform can be overwhelming for first-time users due to the large number of features.
ClickUp -0 does not offer a free trial, so users may need to commit to a paid subscription before knowing if it is the right fit for them.
ClickUp -0 may not be suitable for small businesses or individuals who do not need such powerful project management software.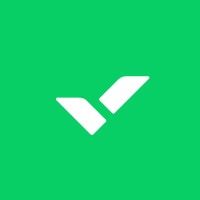 Product Description
Only Wrike's work management platform gives your team full visibility and control over all your tasks and projects. Project management software has never been more collaborative.
Pros and Cons
Wrike offers a wide range of features, including workflow management, task management, project tracking, resource management, and more, making it a comprehensive solution for managing projects and workflows.
The platform offers integrations with over 400 popular apps, including Microsoft Teams, Salesforce, and Adobe, making it easy to connect with the tools your team is already using.
Wrike's automation engine allows you to streamline manual processes and automate repetitive tasks, freeing up time and increasing efficiency.
Wrike may be overwhelming for smaller teams or businesses that don't require all of the platform's advanced features.
Some users find the interface to be complex and difficult to navigate, requiring some training to fully utilize the platform.
While Wrike offers a free trial, the platform can be relatively expensive for smaller teams or startups, with pricing starting at $9.80/user per month.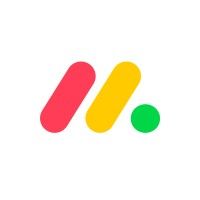 Product Description
Marketing work management software designed for teams to collaborate on marketing and creative projects and processes from one place.
Pros and Cons
Streamlines marketing and creative work management processes from ideation to delivery.
Provides a collaborative platform for internal and external stakeholders to manage digital assets and communicate in one place.
Offers automation and integrations with other marketing and creative apps to improve efficiency and productivity.
No information about the pricing and whether it would fit into a small business or nonprofit budget.
Might take some time for teams to fully integrate into the platform and adjust to new processes.
The effectiveness of the product depends heavily on user adoption and engagement; if teams are not actively using the platform, it may not be as useful in streamlining processes.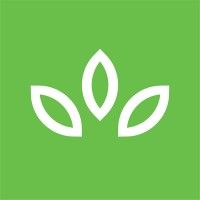 Product Description
SproutLoud is a leader in Through-Channel Marketing Automation, with comprehensive National-to-Local Marketing solutions and analytics.
Pros and Cons
A comprehensive Through Channel Marketing Automation platform that unifies partner marketing.
Provides brands and their resellers a fast, easy, and built-to-deliver measurable results distributed marketing solution.
Achieves 100% brand compliance across your reseller network.
The pricing is not specified, so it can be expensive and unaffordable to some businesses.
The platform may not be suitable for small businesses or startups as it targets larger companies with a complex network of partners and resellers.
The platform is fully automated, which means that businesses using it may not have much control over their marketing campaigns.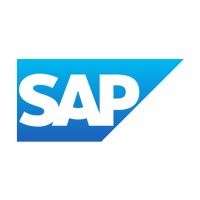 Product Description
Get software and technology solutions from SAP, the leader in business applications. Run simple with the best in cloud, analytics, mobile and IT solutions.
Pros and Cons
Offers a wide range of solutions to help businesses become more intelligent and resilient in times of change.
Provides free trials for its software products, allowing businesses to select the right solutions for their specific needs and budget.
Has a support portal and community where users can manage incidents, engage with peers, and get expert advice.
The passage contains an error message stating that the page cannot be found, which is unhelpful and frustrating.
The content is very technical and not easily understandable for someone who is not familiar with SAP's solutions.
The information about the company, including contact details and news/events, is not easily accessible on this page.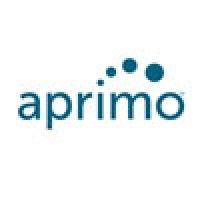 Product Description
Our Content Operations Platform is a complete marketing solution for your business. See what we offer for DAM, Work Management, and Marketing Budget Management.
Pros and Cons
The digital asset management (DAM) can improve productivity by providing a single platform to manage content planning, creation, and distribution.
The platform offers solutions tailored to different industries and teams, making it versatile and adaptable to different business needs.
The platform offers a 360° view of content operations, allowing for efficient content strategy, planning, execution, review, and delivery across all teams and locations.
The platform requires integration with other connectors and tools to expand its capabilities, which may require additional time and resources.
The platform's pricing is not specified on the website, making it difficult for potential customers to evaluate if the product is within their budget.
Although the platform claims to streamline content operations and increase productivity, the effectiveness of these claims may depend on the user's existing workflow and team dynamics.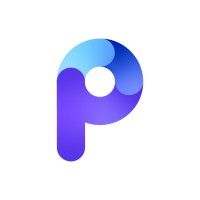 Product Description
Unlock financial agility and take control of your company's financial performance with Planful's Financial Performance Management Platform.
Pros and Cons
Planful offers a variety of solutions for different business functions such as Finance, Marketing, Human Resources, Sales, IT, and Operations.
Planful is designed to improve financial performance by providing accurate insights and confidence to guide business growth.
Planful has minimal IT effort and a user-friendly interface that can be adopted by all users and teams.
The website does not provide clear pricing information or details on how to purchase the product.
It is not indicated if the software integrates with other tools or systems that businesses typically use.
There are no customer reviews or ratings available on the website to give insights into the actual experience of using Planful.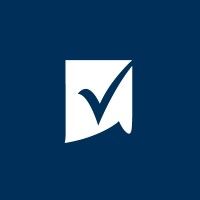 #9
Resource Management by Smartsheet
Product Description
Resource Management by Smartsheet gives organizations visibility into their people so they can schedule work, monitor workloads and forecast hiring needs.
Pros and Cons
Resource Management by Smartsheet helps businesses find and schedule the right people for every project, track, manage time, and forecast hiring needs to better plan for growth.
With Resource Management by Smartsheet, project managers have more visibility into who's allocated where and where conflicts are, making it easy for them to resolve staffing conflicts in real-time, detect project trends, and understand performance across the business.
Resource Management by Smartsheet allows for simple resource allocation, accurate project planning, and effortless time tracking.
Resource Management by Smartsheet is not included in the Smartsheet license and is sold separately as a premium add-on product which may increase the business's expenses.
The Professional Services for the initial set-up and configuration of Resource Management by Smartsheet requires the customer to allocate one licensed Smartsheet user to Smartsheet personnel which may be a security concern.
There are limitations to the RM data reporting in Smartsheet and implementation of connectors, which may result in difficulty when tracking work execution progress and accommodating different layers of reporting for various audiences.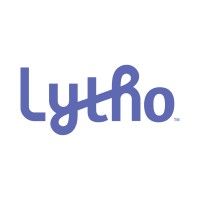 #10
Lytho Creative Workflow
Product Description
Lytho Creative Operations Platform: Experience the best creative and brand management. Easy for stakeholders, flexible for creative teams.
Pros and Cons
Lytho offers custom request forms with associated workflows that promote creative success and stakeholder satisfaction.
Lytho provides universal approval to improve quality and confidence with collaborative and transparent feedback throughout the entire creative lifecycle.
Lytho automates chore-like work to reduce risk of human error and increase time and space for the fun work.
It may be expensive for smaller businesses or organizations with limited budgets.
It may take some time to fully configure and customize the platform to fit specific needs and requirements.
It may require some training or onboarding for stakeholders and team members to fully adopt and utilize all features and functionalities.
Product Description
Screendragon is a leading project, resource & workflow management solution designed for the needs of marketing, agency & professional services teams.
Pros and Cons
Screendragon offers a work management platform for enterprise teams.
The software can manage projects, people, processes and content in one place.
The software is trusted by world-leading organizations and has received positive reviews from customers.
The pricing for Screendragon is not mentioned in the passage, so it is unclear how affordable it is for businesses.
The passage does not provide any information about the customer support services offered by Screendragon.
Although the software is capable of integrating with other tools, it is unclear which tools are supported. Product Description
GanttPRO online Gantt chart maker for professional project management. Sign up for free and plan, create, and manage projects in minutes. Quick registration.
Pros and Cons
Ready-made professional templates to save time in project planning.
Real-time notifications keep team members updated on project progress.
Auto Scheduling feature helps in avoiding conflicts and ensuring tasks are completed on time.
The pricing and plans are not mentioned in detail on the website.
Some users may find the interface overwhelming due to the full range of features available.
The website does not provide information on how user data is stored or protected. Product Description
Create a gantt chart online in minutes with drag and drop scheduling. Our free gantt chart software is easy for anyone to use—no downloads or training required.
Pros and Cons
TeamGantt provides various resources like project templates, free classes, blog articles, and guides for project management beginners.
The gantt chart maker software offers easy drag and drop scheduling for tasks and resources, and it also has built-in resource management software.
TeamGantt's online gantt chart creator has integrations for Trello, Basecamp 2, Slack, and Dropbox, making it easy to collaborate on projects with clients and team members.
Some advanced features like time tracking and time reporting are available only in the advanced plan, which requires payment.
The online gantt chart tool may not have functionality that some users need, resulting in them needing to switch to another software.
Some users may find the user interface confusing and may require further assistance from the helpful resources provided.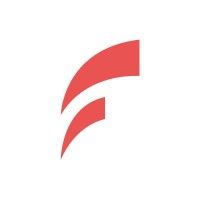 Product Description
Folloze empowers the next generation of B2B sales and frontline marketing teams to collaborate and deliver account-based experiences that engage B2B buyers.
Pros and Cons
Folloze is a no-code, AI-powered digital experience platform that offers customized experiences to buyers at scale, which can help marketers save hundreds of thousands of dollars on ABM and Demand Generation campaigns.
The platform offers engaging personalized experiences in minutes, providing optimal plays across marketing and sales and generating first-party intent data.
Folloze has a 92% retention rate among its clients, indicating its effectiveness in serving their needs.
Folloze may not be suitable for small businesses or those with limited marketing budgets due to its advanced AI-powered features and scalability.
The platform may require an initial learning curve for users who are not familiar with the no-code technology, potentially leading to a slower implementation process.
Folloze's focus on digital experiences may not be sufficient for businesses that also rely on traditional marketing channels, such as in-person events or print advertising. #15
IntelligenceBank Marketing Software
Product Description
IntelligenceBank Best Marketing Software. Digital Asset Management, Online Brand Guidelines, Marketing Operations Software, Contact us Today!
Pros and Cons
Offers a wide range of features such as Digital Asset Management, Approvals, Briefs & Forms, Proofing & Markups, Creative Templates, and many more.
Provides solutions for various industries like Banking & Finance, Government, Healthcare, etc.
Helps in maintaining compliance and managing project lifecycles efficiently.
No specific information on pricing and plans available on the website.
No clear information on the integration process with other tools or software.
No mention of customer support options other than the Helpdesk feature. Product Description
MARMIND is the only Marketing Resource Management solution that combines plans, budgets, and results in one central cockpit.
Pros and Cons
MARMIND offers a central marketing plan to manage campaigns effectively, making it easier for businesses to stay on top of their marketing activities.
The platform allows for seamless processes across plans, budgets, and results, enabling AI-driven decisions and smarter investments.
MARMIND provides real-time monitoring and tracking of campaign performance across channels, making it easier to measure marketing performance and make data-driven decisions.
The pricing structure is not mentioned explicitly, so it is unclear how affordable the platform is for businesses of different sizes.
The platform may have a learning curve for users who are not accustomed to working with marketing resource management software.
MARMIND's integrations with other applications are not specifically mentioned, so it is uncertain if the platform can connect with all the tools that businesses may already be using.
Missing a tool?
List it here

->
Frequently asked
questions
The best marketing resource management software varies based on your specific needs and goals. Popular options include Widen Collective, Simple, and Marketo. Evaluate features, pricing, scalability, and integration capabilities to find the software that aligns with your business requirements.
Marketing resource management software provides benefits like workflow optimization, task management, budget tracking, asset management, campaign monitoring, and reporting. It helps companies streamline their marketing processes, control costs, improve collaboration, automate tasks, and measure the effectiveness of their campaigns.
The common use of marketing resource management software is to centralize and streamline marketing operations. It enables businesses to manage budgets, campaigns, assets, workflows, and approvals in a collaborative, efficient, and cost-effective manner. It also provides features for reporting, analytics, and integration with other marketing technologies to enhance performance and ROI.
When choosing marketing resource management software, look for features such as project management, collaboration tools, budget tracking, asset management, analytics, and integration options. These features will help you streamline your marketing processes and improve team productivity.
Marketing resource management software is used by various industries such as advertising, marketing, and media. It helps in managing and optimizing marketing resources like budgets, campaigns, assets, and workflows.
The cost of marketing resource management software varies based on factors like features, provider, and user/seat count. It can range from $50/month to $10,000+/year, depending on the scale and level of service required.
Yes, there are free marketing resource management tools available. Some popular options include Asana, Trello, and Airtable. These free plans often have limitations on features and user numbers. However, they can be a good starting point for small businesses or those with basic marketing resource management needs.
Marketing resource management software generally requires a moderate level of technical expertise. Basic computer skills are a must-have, and understanding of marketing concepts is helpful. Some advanced features may require technical knowledge and support resources. However, the software is designed to be user-friendly, with intuitive interfaces and pre-designed templates.
How to use this page to find the right software
Identify your needs and requirements from the software. Consider factors like functionality, features, platform compatibility, budget, and any specific industry or personal preferences.
Based on your needs, prioritize the features or functionalities that are essential for your software.
Explore the website link of each software to gather more detailed information about it.
Elevate your marketing campaigns with interactivity
📈 Increase engagement and conversions with interactive emails
✉️ Automate lifecycle email marketing for pin-point targeting with emails
⚡ Nurture leads with fun widgets like spin-the-wheel, quizzes, polls, etc
Early stage startup? These tools might help you
Better emails. less work.
super growth.