Best Note Taking Software in 2023
Are you looking for a Note Taking Software for your business? You have come to the right page. This guide will help you discover the best Note Taking Software of 2023 and along with a deep dive into their features, pricing, rating, etc.
What is Note Taking Software?
Note taking software is a digital tool that enables users to jot down and organize their notes, ideas, and thoughts in a systematic way. It offers a range of features such as search functionality, tagging options, and cloud storage, which makes it easier for users to access their notes anytime, anywhere. With note taking software, individuals can create multimedia notes such as voice memos, images, and videos, as well as collaborate with others in real-time. The software is useful for students, professionals, and anyone who needs to keep track of information.
How Note Taking Software work or function?
Note taking software is designed to help individuals record and organize important information in a digital format. The software often includes tools for creating text, audio, and visual notes, as well as the ability to categorize and tag notes for easy searching and retrieval. Some note taking software also offers collaboration features, allowing multiple users to access and edit notes simultaneously. With note taking software, users can streamline their note taking process and access important information anytime, anywhere.
Benefits of Note Taking Software?
Benefits of Note Taking Software:
Helps users to stay organized by keeping all notes in one place and easily accessible.
Offers different customization options such as tags and labels to categorize notes.
Provides cloud storage option for syncing across all devices.
Offers fast search functionality to find notes quickly.
Increases productivity by saving time of looking for and organizing notes.
Provides collaboration options for sharing notes with teammates.
How we curated this list
We conducted extensive research to identify a wide range of software options within each category. This involved exploring online resources, industry publications, software directories, and user reviews. Please note that the pricing and features mentioned here are subject to change. We recommend you to visit the product website for the latest information before making a decision.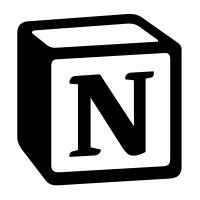 Product Description
A new tool that blends your everyday work apps into one. It's the all-in-one workspace for you and your team.
Pros and Cons
Notion is a connected workspace that centralizes all your knowledge, projects and documents in one place, making it easier and simpler to access information.
Notion AI, with an integrated AI assistant, can access limitless power inside Notion, making work faster and more efficient.
Notion offers a variety of templates and setups to get you started. It is also customizable, allowing you to drag and drop content to build pages that cater to your needs.
Consolidating tools and switching to Notion may be an inconvenience for those who are used to working with multiple tools.
Notion may be overwhelming and difficult to navigate for some users, especially if they are not familiar with the platform.
Not all features may be available for free, and some may require payment, which may not be feasible for smaller businesses or individuals.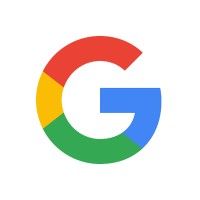 Product Description
Try Google Workspace's (formerly G Suite) secure collaboration and productivity apps for businesses of all sizes. Includes Gmail, Drive, Meet and more
Pros and Cons
Provides a variety of productivity and collaboration tools such as Gmail, Calendar, and Drive.
Offers a free 14-day trial to businesses before committing to a plan.
Has a Learning Center with resources for both new and power users.
No mention of pricing on the webpage, which may be inconvenient for businesses looking to compare pricing plans.
It is unclear how the different plans differ from one another.
Limited information about security and data protection measures in place for the product.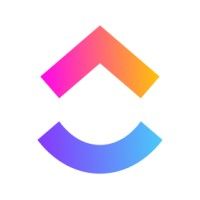 Product Description
Our mission is to make the world more productive. To do this, we built one app to replace them all - Tasks, Docs, Goals, and Chat.
Pros and Cons
ClickUp offers a comprehensive set of features, including task management, document creation, visual collaboration, and real-time reporting, among others.
The platform is highly customizable, allowing users to create their workflows and views that work best for them.
ClickUp is suitable for different types of teams and organizations, including startups, non-profits, and enterprises.
Some users have reported that the platform can be overwhelming, with too many features and options available, making it challenging to navigate.
The learning curve can be steep for new users, requiring significant time investment to learn how to use all the features.
Some users have also reported that the app can be slow, especially when handling large projects or when multiple users are collaborating on a project.

Product Description
Microsoft OneNote is an all-in-one solution for capturing notes, storing files, and sharing ideas with your team. With its user-friendly interface and seamless integration with other Microsoft products, OneNote is the perfect tool for staying organized and productive.
Pros and Cons
Easy to use interface - OneNote has a simple and intuitive interface that allows users to organize notes, draw and make annotations easily.
Cross-platform compatibility - OneNote is available on multiple platforms including Windows, Mac, Android, and iOS, making it easy for users to access their notes from anywhere.
Collaboration features - OneNote allows users to share their notes and collaborate with others in real-time, making it ideal for teamwork and group projects.
Limited formatting options - OneNote's formatting options are limited compared to other note-taking apps, which may make it less appealing for users who prefer to customize their notes extensively.
Integration issues - OneNote doesn't integrate well with other Microsoft apps, such as Microsoft Teams, which may be inconvenient for users who rely on those programs for work.
Storage limitations - OneNote's free version has a storage limit of 5GB, which may not be enough for users who take a lot of notes or store large files within the app.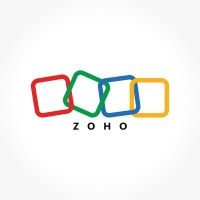 Product Description
Ad-free Business Email Hosting with a clean, minimalist interface. Integrated Calendar, Contacts, Notes, Tasks apps. Free for up to 5 users.
Pros and Cons
Zoho Mail offers secure and encrypted email hosting with reliable uptime, which ensures that sensitive business data is protected against threats.
The service allows for easy customization of email addresses with custom domain names that add a professional touch to business communication.
With features such as a control panel, retention and backup of emails, and collaboration tools like Streams, Zoho Mail provides a comprehensive solution for business email communication and management.
While Zoho Mail does offer a free 5GB storage option, businesses may quickly outgrow it and need to upgrade to a paid subscription for more storage and features.
While Zoho Mail does offer intuitive migration tools for switching from other providers, it can still be a confusing or time-consuming process for some users.
Zoho Mail's focus on integrating with Zoho CRM may not be suitable for businesses using other customer relationship management software, limiting their integration options.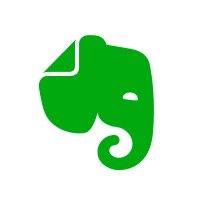 Product Description
Our note taking app helps you capture and prioritize ideas, projects and to-do lists, so nothing falls through the cracks. Start your free trial today!
Pros and Cons
Evernote offers a variety of features such as syncing, organizing, task management, calendar integration, document scanning, and more, making it a comprehensive tool for personal and professional use.
Evernote allows users to access their notes from multiple devices, ensuring that their important information is always available wherever they are.
The platform offers different plans for different needs, providing flexibility and affordability for users.
Some users may find Evernote's interface overwhelming or difficult to navigate.
Evernote's free plan has limited storage and features, which may not be sufficient for some users' needs.
Evernote's pricing for its professional and team plans may be expensive for some users or small businesses.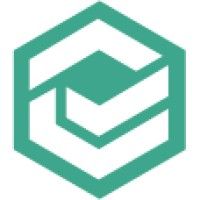 Product Description
Trusted by millions, Basecamp puts everything you need to get work done in one place. It's the calm, organized way to manage projects, work with clients, and communicate company-wide.
Pros and Cons
All-in-one project management platform.
Intuitively organized in one centralized place where everyone can work together, no matter if work is in an office or remote.
Simple and easier to track progress, reduce miscommunication, improve accountability, and elevate project management.
Might not be suitable for large enterprises or complex projects.
Might not have all the features that some teams or businesses require.
Might be relatively expensive compared to some competitors.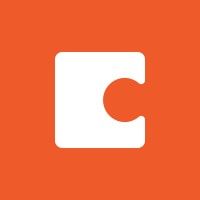 Product Description
Coda brings all your words, data, and teamwork into one powerful doc. Cut your team's SaaS spend by consolidating with Coda.
Pros and Cons
Consolidate your tool stack - Coda AI offers the ability to integrate different tools into one platform which is very convenient and efficient for users.
Build docs as powerful as apps - Coda AI's platform allows for documents to have a multitude of capabilities beyond just text, making it a versatile tool for different purposes.
Connects to thousands of apps and counting - Coda AI is compatible with multiple apps, making it easier to use and access different tools.
Pricing model - Although Coda AI claims to offer "save money" pricing, the specifics of the pricing model are not clear in the passage, potentially leading to confusion or even unexpected costs.
Learning curve - With so many features and capabilities, there may be a learning curve for users who are not familiar with a multitude of tools and functions, making it difficult and confusing for new users.
Limited information - The passage provides very limited information about the product, making it difficult to get a comprehensive understanding of its benefits, limitations, and features.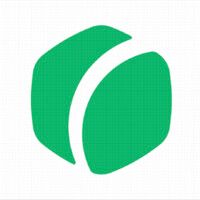 Product Description
Grain automates note-taking, record-keeping, and insight capture from every customer conversation.
Pros and Cons
AI-powered recording can save individuals and teams time and effort in note-taking and record-keeping.
Grain integrates seamlessly with a variety of other platforms, making it easy to share customer insights across departments or with third parties.
Grain's use extends beyond sales calls, as it can be utilized in research interviews and other customer-focused engagements.
Some individuals may find automated recording to be a privacy concern and prefer to take manual notes instead.
Integration with certain platforms may require additional setup or access permissions, which could be a barrier to adoption.
While Grain can capture key moments, it may not capture the full nuance and context of a customer conversation in the same way that a live person listening and taking notes would.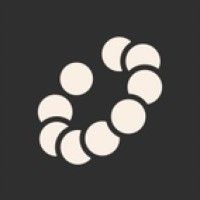 Product Description
Discover Slite's AI powered knowledge base for quick access to trusted company info. Simply ask Slite and get the answers you need. Start free.
Pros and Cons
AI-powered knowledge base assistant makes access to information faster and easier.
The connection between docs and discussions makes decision-making more efficient, transparent & contextualized.
Templates are available for various purposes to help streamline work processes.
The pricing could be a downside for smaller or individual users who may not require a team plan.
The many features may take time to learn and utilize effectively.
The abundance of options could also be overwhelming for some users. Product Description
Spike Brewing is a premier manufacturer of stainless steel home brewing equipment. We do all our custom fabrication in our facility located in Milwaukee, WI.
Pros and Cons
The Spike Grain Mill is a new product that is designed to elevate your brewing experience.
Spike offers a wide range of brewing equipment suitable for all skill levels, from new brewers to professional brewers.
The equipment is designed to last for a long time, and their warranty policies are clearly stated on their website.
This passage does not provide detailed information about the Spike Grain Mill, which may make it difficult for potential customers to make an informed decision.
The pricing of the products is not mentioned, which may not be ideal for customers who are working within a limited budget.
The excessive repetition of the phrase "Brewing Beer is Pretty Damn Fun" may come across as unprofessional and uninformative. Product Description
The #1 productivity platform for fast-moving teams. Manage projects, track tasks, and collaborate with teams of all sizes. Get started with a free 14-day trial today.
Pros and Cons
Multiple project management features like project and action templates, document, and video proofing, approval workflows, and more can help cut the workload in half.
Time-tracking and timesheets can help optimize project and task delivery, and staff projects faster.
Hive provides several project views like Gantt, Kanban, Table, Calendar, and Portfolio, as well as analytics, making it a powerful tool for project visualization and tracking.
Hive offers a plethora of features that could become overwhelming for a small team or a beginner who needs a simple project management tool.
The pricing for Hive's enterprise version might be expensive for small businesses and startups.
While Hive integrates with a wide range of tools, some popular ones like Google Sheets, Zoom, and Slack are missing.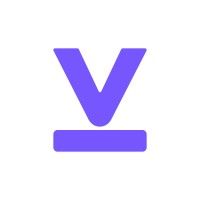 Product Description
Vowel makes meetings better with video conferencing, meeting transcription and recording, summaries, and collaborative agendas + notes — all in one place.
Pros and Cons
AI-powered summary and real-time action items can help to reduce administrative work and follow-ups, leading to more efficient meetings.
Vowel provides a single platform to host meetings, record, and store notes, transcripts, and summaries, reducing the need for multiple tools.
Vowel's search function allows users to look up anything covered in a meeting and find the relevant point in the video for quick contextual reference.
It may take users some time to get used to incorporating Vowel into their meeting routines.
Depending on the size of the team and the number of meetings, the cost may be a hindrance for some users.
Vowel may not offer the full range of features of some more established platforms, making it less suitable for larger or more complex organizations. Product Description
Nimbus Platform - Free Online Collaboration Software for Remote Teams. Build your wikis, client portals and more with the Nimbus Platform collaboration tool ? A perfect space for online work
Pros and Cons
Nimbus Platform offers three products - Nimbus Note, Nimbus Capture, and Nimbus Clipper - which provide a unified platform for managing and sharing information and collaborating online.
The platform is customizable, with the ability to add branding and logos, erase mentions of Nimbus, integrate marketing tools, and connect to CNAME and SMTP servers.
Nimbus Platform has received numerous awards, indicating its high quality and effectiveness as a collaboration tool for businesses.
The full range of features and capabilities of Nimbus Platform may not be necessary or useful for all businesses, particularly smaller ones with simpler needs.
The platform may have a learning curve for new users, as there are multiple products and options for customization.
While the platform offers a free plan, more comprehensive plans with more features and capabilities come at a cost, which may be a barrier for some businesses with limited budgets. Product Description
Milanote is an easy-to-use tool to organize your ideas and projects into visual boards. Add notes, images, links and files, organize them visually and share them with your team.
Pros and Cons
Milanote is an easy-to-use tool for organizing ideas and projects into visual boards, making it a great tool for creative professionals and teams.
Milanote supports all common file types, including JPGs, PDFs, Word, Excel, and common design files, making it easy to save and access different types of content.
Milanote allows for collaboration with team members, making it a useful online whiteboard for brainstorming ideas and working together, no matter where team members are located.
Milanote's features may not be necessary for people who don't work in creative industries or require visual organization tools.
While the tool is free to use, some features require a paid subscription, such as team collaboration and access to certain templates.
People who prefer traditional note-taking or task management methods may find Milanote's interface too unfamiliar or visually cluttered.
Missing a tool?
List it here

->
Frequently asked
questions
The best note-taking management software will depend on your specific needs. Popular options include Evernote, OneNote, and Google Keep. Evaluate the features, pricing, user interface, and device compatibility to find the software that aligns with your workflow and organization style.
Note taking management software offers benefits such as increased productivity, improved organization, easy access to information, collaboration, and improved time management. It helps users capture and organize their ideas, important notes, and tasks in one place, ensuring they never miss a deadline or forget vital information.
The common use of note taking management software is to help individuals and teams organize, prioritize, and track tasks, ideas, and information. It allows for seamless collaboration, communication, and sharing of notes, as well as integration with other tools and apps. It also provides features for tagging, search, and reminders to enhance productivity and efficiency.
Consider features like note organization, search functionality, collaboration options, cross-platform compatibility, security and encryption, integrations with other tools, customization, audio recording, and mobile app availability. These features can enhance the efficiency and effectiveness of your note-taking process.
Note-taking management software is used across various industries, including education, legal, finance, healthcare, technology, and more. It is a versatile tool that helps individuals and teams to organize and capture important information efficiently.
The cost of note taking management software varies based on features, provider, and level of service. It can range from free plans with limitations to monthly subscriptions starting at $5 to $50 or more, depending on the scale and level of service required.
Yes, there are free note-taking management software tools available. Some popular options include Evernote, Google Keep, and OneNote. These free plans often have limitations on the number of notes you can take and features available. However, they can be a good starting point for personal use or small businesses.
Note taking management software are designed to be user-friendly, requiring minimal technical expertise. They offer intuitive interfaces and pre-designed templates. Basic computer skills and understanding of note taking concepts are generally enough to get started. However, some advanced features or integrations may require some technical knowledge or assistance from support resources.
How to use this page to find the right software
Identify your needs and requirements from the software. Consider factors like functionality, features, platform compatibility, budget, and any specific industry or personal preferences.
Based on your needs, prioritize the features or functionalities that are essential for your software.
Explore the website link of each software to gather more detailed information about it.
Revolutionize productivity and planning with interactivity
⚡ Involve customers in the planning process with interactive surveys
✉️ Improve productivity by inserting forms in emails
🤝 Allow your network to book a meeting with you inside the email
Early stage startup? These tools might help you
Better emails. less work.
super growth.