Best Productivity Bots in 2023
Are you looking for a Productivity Bots for your business? You have come to the right page. This guide will help you discover the best Productivity Bots of 2023 and along with a deep dive into their features, pricing, rating, etc.
What is Productivity Bots?
Productivity bots are software programs that automate tasks related to productivity and efficiency. These bots can perform a variety of functions, such as scheduling tasks, creating to-do lists, managing emails, and even filing expenses. By automating these tasks, productivity bots can help individuals and teams improve their workflow, reduce manual labor, and boost overall productivity. With the rise of remote work and the need for efficient collaboration, productivity bots have become increasingly popular among professionals across various industries.
How Productivity Bots work or function?
Productivity bots are designed to streamline everyday tasks, allowing individuals to focus on more important work. These bots work by automating repetitive tasks and providing real-time alerts and reminders to help individuals stay on track. With features such as task management, calendar integration, and team collaboration, productivity bots can help individuals and teams increase efficiency and productivity. Simply put, productivity bots simplify and automate daily work processes to help individuals work smarter, not harder.
Benefits of Productivity Bots?
Productivity bots assist in handling repetitive tasks, reducing errors and saving time.
They offer a simpler way of managing tasks, leading to increased productivity and efficiency.
Productivity bots also provide personalized recommendations and insights to improve work patterns and habits.
How we curated this list
We conducted extensive research to identify a wide range of software options within each category. This involved exploring online resources, industry publications, software directories, and user reviews. Please note that the pricing and features mentioned here are subject to change. We recommend you to visit the product website for the latest information before making a decision.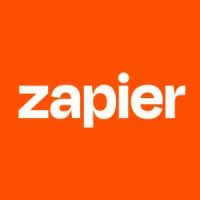 Product Description
Workflow automation for everyone. Zapier automates your work across 5,000+ app integrations, so you can focus on what matters.
Pros and Cons
Zapier offers a no-code automation platform that can connect more than 5,000+ apps, which makes it easy and efficient to automate workflows, saving time for businesses and individuals.
Zapier has a free core feature plan which helps users get started with basic features, and they also have more advanced features with a professional plan that unlocks more powerful features suitable for enterprise teams
Zapier has conditional logic that enables customized if/then workflows, which helps the automation platform work exactly the way the users want it to.
Zapier's Professional plan comes at a cost, which might be expensive for small businesses and startups.
While Zapier provides a vast array of apps for connecting with, there may be some apps that it does not support, limiting its versatility in integrations.
The advanced features of Zapier might be complicated for novice users who may need training to navigate and use them effectively.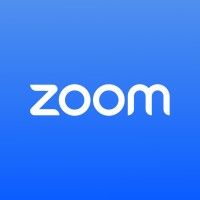 Product Description
Modernize workflows with Zoom's trusted collaboration tools: including video meetings, team chat, VoIP phone, webinars, whiteboard, contact center, and events.
Pros and Cons
Zoom One offers a unified communication and collaboration platform that brings together various features such as virtual meetings, team chat, phone, and online whiteboards, among others.
It provides innovative room solutions for every meeting space including Conference Room Systems, Connected Conference Rooms, and Workspaces that allow for hybrid working.
Zoom Contact Center is an omnichannel cloud solution optimized for video that enhances customer engagement and delivers intelligent support with conversational AI.
Some features are only available on certain plans, so users might have to pay extra to access all of Zoom One's collaboration tools.
There have been security concerns surrounding Zoom, which could be a disadvantage for businesses that require high levels of security in their communications.
Zoom's pricing structures are not always transparent and can be complicated, which may deter some potential customers.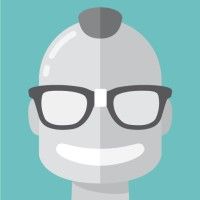 Product Description
Discover how to run asynchronous standup meetings or any workflow in Slack and MS Teams and keep your team synced using Geekbot. Start your free trial today!
Pros and Cons
Automates routine updates and saves time for team members and managers.
Provides an easy-to-use platform that can be set up with just a few clicks.
Can improve team morale by tracking team well-being on a daily basis.
Some team members may not be comfortable with artificial intelligence deriving new data points from their answers.
The product may not be suitable for teams that prefer face-to-face communication over digital tools.
The pricing may not be affordable for small or start-up teams.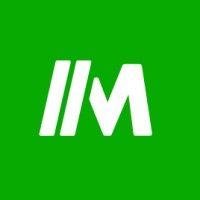 Product Description
Magical lets anyone automate soul-crushing tasks by moving data between tabs with no integrations. Easily populate messages, sheets, & forms.
Pros and Cons
Magical AI can help speed up repetitive tasks and save time, which can increase productivity.
It doesn't require integrations, APIs, or workflow builders, so it's easy to set up and use.
Magical AI can be used across a wide range of job functions and industries, from healthcare to sales to education.
Magical AI may not be suitable for complex tasks that require a lot of customization or personalized attention.
It may not be able to fully replace human labor or decision-making in some cases.
As with any AI-powered technology, there may be concerns about privacy and data security.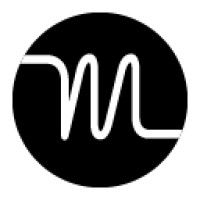 Product Description
Automatically prioritize tasks, schedule meetings, and resolve calendar conflicts. Used by over 10k CEOs and professionals to improve focus, get more done, and streamline workday.
Pros and Cons
Motion automates planning and scheduling, allowing users to save time and increase productivity.
The platform integrates multiple features, such as a calendar, task manager, project manager, and meeting assistant, making it an all-in-one productivity tool.
Motion uses AI to prioritize tasks and build schedules that maximize user happiness and satisfaction.
The platform may not work well for those who prefer manual planning and scheduling.
The pricing for Motion may be too high for some individuals and small businesses.
Some users may find the automation of scheduling and prioritization to be too rigid for their liking.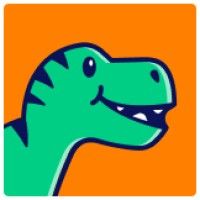 Product Description
Sales automation for scaling teams. Learn how revenue leaders use Rattle to effortlessly update Salesforce, improve pipeline accuracy and skyrocket their success.
Pros and Cons
Rattle's Revenue Workflow Engine can help teams improve productivity and efficiency, saving time and effort in managing opportunities, tracking key metrics and critical deals data, and automating processes without requiring any coding skills.
Rattle integrates with popular tools such as Salesforce and Slack, making it easy to deploy and use within existing workflows and systems.
Rattle provides real-time insights and analytics that allow sales leaders and teams to monitor their activities, pipeline, and performance, identify issues and opportunities, and make informed decisions that drive growth and revenue.
Rattle's pricing plans might be a significant investment for small or growing businesses with limited resources compared to other similar tools.
Rattle's focus on sales and revenue teams might not be suitable for companies or organizations that have different business goals, priorities, and workflows.
Rattle's customization options might be limited for advanced or complex business processes, which might require more sophisticated and specialized tools.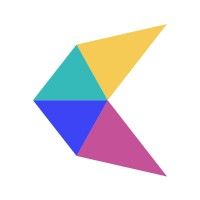 Product Description
From video calls to group meetings, CalendarHero is powerful meeting scheduling software that helps you automate your entire meeting workflow.
Pros and Cons
Automated scheduling saves time and hassle for users.
Attendee insights help users be better prepared for meetings.
Integrations with other apps, such as video conferencing and CRM, streamline the meeting process.
No mention of specific pricing or subscription options.
Limited information on security measures.
Only supports specific video providers, potentially limiting options for some users.
Product Description
Standuply automates Agile and HR processes in Slack/MS Teams and provides Q&A system for companies.
Pros and Cons
Automates Agile processes and helps to save time.
Provides an internal Q&A system which facilitates knowledge sharing and decision making among team members.
Integrates with various tools like JIRA, GitHub, and more to build Agile charts and metric reports.
It may take some time for team members to get used to the automated processes and change their old habits.
Additional costs may be incurred when using external experts for online consultations.
Might be overwhelming for smaller teams who don't require all the features offered by Standuply.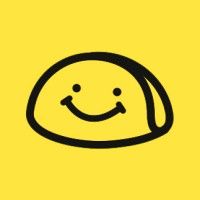 Product Description
HeyTaco is employee recognition software designed to help cultivate a culture of growth and positivity. Gamifying peer-to-peer recognition has been proven to keep people happier, healthier, and more productive at work.
Pros and Cons
HeyTaco brings people together and helps teams recognize each other in a fun and easy way with virtual tacos, making the recognition process engaging and informal.
HeyTaco promotes a culture of giving by allowing its users to tag tacos with company values and promote a values-driven work environment.
HeyTaco offers a range of features, including leaderboards, custom rewards, reporting analytics, feedback surveys, and integrations, which help maximize user engagement and create a comprehensive recognition program.
HeyTaco may not be suitable for businesses or teams that prefer a formal recognition program, as it emphasizes informal recognition through virtual tacos.
HeyTaco's reward system may not be suitable for all teams, as not all employees may be motivated by the same rewards, and some may not see virtual tacos as motivating.
HeyTaco's recognition program is limited to Slack and Microsoft Teams platforms, so businesses or teams that don't use these platforms or prefer other communication tools may not find it suitable.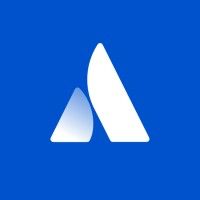 Product Description
Make the impossible, possible in Jira. Plan, track, and release world-class software with the number one project management tool for agile teams.
Pros and Cons
Jira Software is a powerful and comprehensive software development tool that comes out-of-the-box with all the features and best practices needed by agile teams to develop and evolve their agile practices.
It allows teams to easily break down big ideas into manageable chunks across teams with user stories, issues, and tasks, making work visible and collaboration easier.
Jira adapts to the way teams work and it integrates easily with other tools from the Atlassian Marketplace, keeping it as a central source of truth.
Jira Software might be overwhelming for smaller teams that don't need all the features included in the tool.
The learning curve can be steep for users unfamiliar with agile methodologies and software tools in general.
While Jira Software allows for customization, customization can sometimes lead to a complicated, hard-to-use system.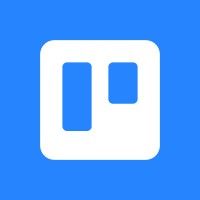 Product Description
Make the impossible, possible with Trello. The ultimate teamwork project management tool. Start up a board in seconds, automate tedious tasks, and collaborate anywhere, even on mobile.
Pros and Cons
Trello offers a variety of views to help teams manage their projects from a fresh perspective, including calendar and timeline views.
Trello's Butler automation feature allows teams to automate tasks and workflows to save time and increase productivity.
Trello integrates with other apps and tools that teams may already be using, making it easy to incorporate into their workflow.
Trello may not be the best fit for larger enterprises that require more advanced features and security measures.
While Trello offers a range of templates, some teams may struggle to find a template that fits their specific needs.
Trello's pricing may be a deterrent for some small teams or individuals on a tight budget. Product Description
Engage, empower and align your team, wherever work is happening. Enable collaboration with polls, surveys, Q&A, suggestion boxes, team building, and more!
Pros and Cons
Provides a variety of features such as polls, surveys, Q&A sessions, suggestion box, and workflows that help teams to engage, empower and align themselves.
Offers pre-built templates that come with ready-to-go questions for all major use cases.
Supports analytics and automation for event-based polls that are integrated with external systems of record.
Pricing information is not easily available, which might pose a challenge for small businesses or startups.
Integrations with other popular team collaboration tools such as Asana, Trello, and Basecamp are not listed.
Lack of information about the level of customization that is available with the product. Product Description
Non-Techie? Integrate your apps in 1 click. All you need to do is activate the automation. 10,000+ customers. Live chat support. Less expensive. Get started for free.
Pros and Cons
Integrately provides a free plan with 500 tasks/month, and it even offers a free plan for 6000 tasks/month for lifetime if 12 friends are referred to the service.
Integrately has an extensive library of pre-made automations available, saving a lot of time for users who don't want to spend a lot of time creating their automations from scratch.
Integrately has a highly rated live chat support, available to help users with any queries they have.
Integrately uses cookies to improve functionality and performance of their users, which might be a concern for users who are not comfortable with cookies being used to track their activity online.
Although Integrately is said to be less expensive than Zapier, there is no clear mention of how much their paid plans cost, which might be a concern for users who want to get an idea of the pricing before considering the service.
Integrately's pre-made automations might not fulfill the needs of every user, and the service doesn't offer any feature to create custom automations, which might be a downside for users requiring highly customized workflows. Product Description
Attendance and Time Tracking that employees love and saves your time. Get the most accurate timesheets to easily invoice clients and pay your team.
Pros and Cons
AttendanceBot offers a comprehensive suite of features for time tracking, employee scheduling, and absence management, providing a one-stop solution for people management needs.
AttendanceBot integrates with popular collaboration platforms like Slack and MS Teams, making it easy for teams to use and reducing the need for additional logins and apps.
AttendanceBot offers a flexible hybrid work solution that enables organizations to manage both office and remote workers seamlessly.
AttendanceBot's pricing is not immediately clear from the website, and interested users need to sign up for a free trial or schedule a demo to find out more.
Some users may find AttendanceBot's integration with only two collaboration platforms limiting, especially if their organization uses a different platform.
While AttendanceBot offers a wide range of features, some users may find that they don't need all of them, making the product's price point less attractive compared to more specialized solutions. Product Description
Upgrade your feedback culture. Build a psychologically safe feedback environment directly in Slack.
Pros and Cons
Allows for anonymous feedback, which creates a psychologically safe environment for employees to share their thoughts and opinions.
Features pulse surveys that help measure and react to employee feedback in real-time.
Includes a recognition feature that builds stronger and happier teams with a culture of appreciation.
The pricing is not mentioned on the website, it only describes how it functions based on the number of users, and there is no free trial available.
The website lacks detailed information about the features of the product, such as how the Suggestion Box or DEI initiatives work.
Some customers may not be comfortable with the data being stored in the cloud, even though the website assures that it is securely protected.
Missing a tool?
List it here

->
Frequently asked
questions
The best productivity bot software varies based on your needs and goals. Popular options include Trello, Asana, and Monday.com. Evaluate features, pricing, and integration capabilities to find the software that aligns with your business requirements.
Productivity bot software offers benefits such as time-saving, automation of tasks, increased efficiency, reduce human errors, improve communication, and provide real-time support. It enhances teamwork, workflow, and project management in business environments.
The common use of productivity bot software is to automate repetitive tasks, manage schedules, and provide quick access to information. It enables businesses to achieve greater efficiency, streamline workflows, and reduce the workload of employees. It also provides features for task management, collaboration, and integration with other tools to enhance productivity.
When choosing productivity bot software, consider features like task management, automation, integration options, collaboration capabilities, reporting, ease of use, security, and customer support. These features will help you efficiently manage and optimize your task workflows.
Productivity bot software is used by various industries, including healthcare, finance, education, technology, and more. It is a helpful tool that automates tasks and improves efficiency for businesses of all sizes and sectors.
The cost of productivity bot software varies depending on the features and provider. It can range from free plans with basic features to monthly subscriptions starting from $10 to $50 or more, depending on the functionality required.
Yes, there are free productivity bot software tools available. Some popular options include Trello, Asana, and Slack. These free plans often have limitations on features and user numbers. However, they can be a good starting point for small businesses or those looking to improve team collaboration and productivity.
Productivity bots software usually require minimal technical expertise and offer an intuitive interface for users to interact with. Basic computer skills and understanding of productivity concepts are generally enough to get started. However, more advanced features or complex integrations may require some technical knowledge or assistance from support resources.
How to use this page to find the right software
Identify your needs and requirements from the software. Consider factors like functionality, features, platform compatibility, budget, and any specific industry or personal preferences.
Based on your needs, prioritize the features or functionalities that are essential for your software.
Explore the website link of each software to gather more detailed information about it.
Revolutionize productivity and planning with interactivity
⚡ Involve customers in the planning process with interactive surveys
✉️ Improve productivity by inserting forms in emails
🤝 Allow your network to book a meeting with you inside the email
Early stage startup? These tools might help you
Better emails. less work.
super growth.