Best Knowledge Base Software in 2023
Are you looking for a Knowledge Base Software for your business? You have come to the right page. This guide will help you discover the best Knowledge Base Software of 2023 and along with a deep dive into their features, pricing, rating, etc.
What is Knowledge Base Software?
Knowledge base software is a tool for organizing and sharing knowledge within an organization. It provides a central location where employees can find information on company policies, procedures, products, and services. With a well-structured knowledge base, employees can quickly access the information they need to do their jobs effectively and efficiently. This software also supports collaboration and feedback, allowing employees to contribute to the knowledge base and improve it over time. Overall, knowledge base software helps companies save time, reduce costs, and improve customer satisfaction.
How Knowledge Base Software work or function?
Knowledge base software works as a central repository of knowledge that enables a company to access information rapidly. With knowledge base software, you can create a structured database of useful information, FAQs, how-to guides, and troubleshooting tips that would be readily accessible to all employees and customers. These tools also make it easy to personalize articles for specific audiences, track user behavior, and create customizable reports to help improve knowledge sharing.
Benefits of Knowledge Base Software?
Benefits of knowledge base software:
Knowledge base software helps in organizing and sharing important information within the organization.
It simplifies the process of retrieving information and increases efficiency in the workplace.
It reduces time and effort spent on training new employees by providing them access to important information.
It helps in maintaining consistency and accuracy in the knowledge shared within the organization.
It can be customized to meet the changing needs of the organization.
Using knowledge base software can result in improved productivity, decreased costs, and better communication within the organization.
How we curated this list
We conducted extensive research to identify a wide range of software options within each category. This involved exploring online resources, industry publications, software directories, and user reviews. Please note that the pricing and features mentioned here are subject to change. We recommend you to visit the product website for the latest information before making a decision.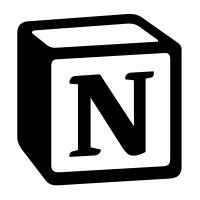 Product Description
A new tool that blends your everyday work apps into one. It's the all-in-one workspace for you and your team.
Pros and Cons
Centralized workspace that can improve team collaboration and communication.
Integrated AI assistant can potentially speed up work processes and improve productivity.
Customizable templates and setups allow for personalization and ease of use.
Consolidating multiple tools into one may not be feasible for all teams.
Pricing may be too expensive for smaller businesses or individual use.
Limited language support may limit accessibility for users who primarily speak other languages.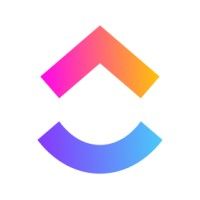 Product Description
Our mission is to make the world more productive. To do this, we built one app to replace them all - Tasks, Docs, Goals, and Chat.
Pros and Cons
ClickUp offers a wide range of features such as task management, document creation, real-time collaboration, and reporting, making it a versatile productivity tool for teams.
The platform is highly customizable, with options to create and use templates, add custom tools, and choose from different views and hierarchy levels, allowing teams to adapt the platform to their unique needs and preferences.
ClickUp offers 24/7 live support, providing users with quick assistance and troubleshooting as needed.
Some users may find the wide range of features overwhelming or unnecessary, leading to a complex and confusing user experience.
ClickUp's pricing plans may be costly for small teams or individuals, as some features are only available on the more expensive plans.
Some users may prefer more specialized productivity tools for specific tasks, such as project management or document creation, over a broader platform like ClickUp.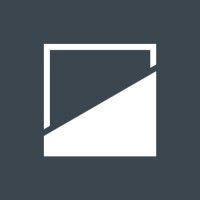 Product Description
We are are a global leader in data-driven investment management solutions delivering products and services to optimize efficiency and control.
Pros and Cons
Provides a comprehensive portfolio analytics solution with transparent and accurate oversight into performance and attribution across the organization.
Offers solutions to complex data challenges and helps transform raw data into insightful solutions.
Enables institutional investors and asset managers to manage ESG standards and restrictions reliably and efficiently.
No clear pricing information or packages mentioned on the website.
Limited information available on the website about the company's history and leadership.
No mention of customer support or training options.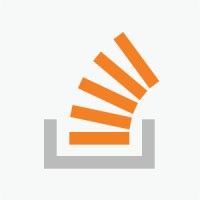 #4
Stack Overflow for Teams
Product Description
Stack Overflow is the largest, most trusted online community for developers to learn, share​ ​their programming ​knowledge, and build their careers.
Pros and Cons
Stack Overflow for Teams offers a centralized platform for developers to access all necessary information in one place, making it easier for them to solve problems and be more productive.
The tool integrates with existing tech stacks, making implementation seamless and eliminates the need to use multiple applications.
Stack Overflow for Teams has won several awards for best SaaS product, productivity, and collaboration, indicating its effectiveness and popularity.
The cost of Stack Overflow for Teams may be a barrier for some users who may not have the budget for additional team-wide software.
The reliance on Stack Overflow for Teams could lead to over-dependence on the platform and hinder individual problem-solving skills.
Despite its popularity, Stack Overflow for Teams may not be suitable for all organizations, as it caters specifically to developers and technologists.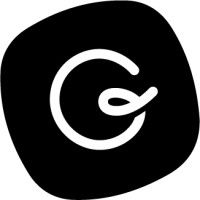 Product Description
Cut through the noise and end information overload with Guru, an all-in-one wiki, intranet, and knowledge base that serves as your company's single source of truth.
Pros and Cons
Guru is an all-in-one tool that brings everyone in the team together and puts all the information in one place in their workflow.
With Guru's AI-powered support, it becomes easier to identify knowledge gaps in their team's Slack channels making it easy to turn into verified content.
Guru saves the time and money of the employees as it makes it easy to access expert-verified information and uses Smart meets simple technology.
Guru may be expensive for small businesses as there is no pricing information listed in the passage.
It is not clear if Guru's AI-powered support is always accurate and effective in identifying knowledge gaps in team slack channels.
It is not mentioned if Guru has a mobile app, which can be a disadvantage for employees who need to access information on-the-go.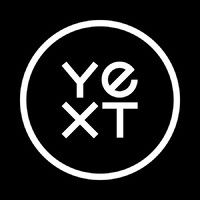 Product Description
API-first, AI-led, and composable digital experience platform that creates content and delivers it wherever your customers, employees, and partners are - both owned and third-
Pros and Cons
Yext offers multiple solutions to improve online performance, like powerful search engine, web pages, and online reputation management.
Yext's Knowledge Graph provides a centralized platform to manage critical business information.
Yext offers starter solutions to go-to-market faster and drive revenue and customer satisfaction.
The pricing plan for Yext's products is not mentioned in the passage, so it's difficult to evaluate its affordability.
The passage does not offer any information about Yext's competitors, which makes it hard to gauge the competitiveness of its products.
While Yext claims its platform is composable and easily integrable with other tools, it's not clear how easy or complex such integration can be in practice.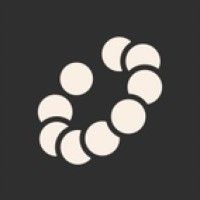 Product Description
Discover Slite's AI powered knowledge base for quick access to trusted company info. Simply ask Slite and get the answers you need. Start free.
Pros and Cons
The AI-powered knowledge base assistant can provide instant answers and reduce the need for manual searching and reading.
The product offers keyboard shortcuts and templates for quick and easy document creation.
The connection between docs and discussions allows for efficient, transparent, and contextualized decision-making.
The pricing may not be affordable for all team sizes, as some plans are charged per user.
The product may not offer all the features and integrations that some teams require.
Some users may find the product interface and setup process to be complicated or unintuitive.

Product Description
Instantly create a self-service knowledge base for your customers. Build FAQ, User guides, Product Documentation, Standard Operating Procedures and many more
Pros and Cons
Document360 easily allows for the creation of a self-service knowledge base, either publicly or privately, for customers and employees, which helps in reducing costs and scaling customer support.
The platform offers a simplified site for content consumers, optimized for reading on any device, with state of the art search functionality, providing quick access to relevant information.
Document360 has been rated #1 for Knowledge Management by 4.7 out of 5, provides API documentation, supports internal knowledge base, standard operating procedures, and other resources that can be helpful for growing businesses.
The pricing for the Document360 knowledge base platform is not mentioned, which could make it difficult for companies to evaluate whether or not it is within their budget.
Although the platform provides a simplified site for content consumers, there isn't any mention of collaborative features, which could be a drawback for teams who need to work together on creating or updating content.
While Document360 has won awards and is trusted by thousands of businesses, there isn't any mention of integrations with commonly used third-party apps or tools, which could make it difficult for companies to implement it in their workflow.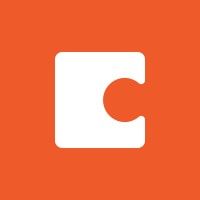 Product Description
Coda brings all your words, data, and teamwork into one powerful doc. Cut your team's SaaS spend by consolidating with Coda.
Pros and Cons
Consolidate your tool stack, which saves money by paying only for who makes not contributes.
Customize to fit your team as it grows or plans change and use Coda's building blocks to evolve your doc seamlessly.
Connects to thousands of apps and counting, you can embed, synchronize, and take action on the tools you use every day.
It may take time for users to familiarize themselves with the application's interface compared to other niched workflow tools.
The pricing model may not be ideal for companies where all stakeholders are required to contribute to a project.
The function of all-in-one solutions may not be favorable to all users.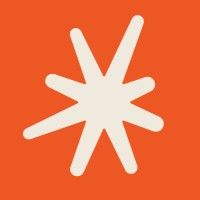 Product Description
A smarter knowledge sharing platform to transform tribal knowledge into working company data. Eliminate information silos, increase productivity.
Pros and Cons
One central place for information and insights for easy access by teams and team members.
Efficient management and distribution of insights research to stakeholders for quality decision-making.
Empowerment of support agents with knowledge for better productivity and exceptional customer service.
The platform seems to be geared more towards enterprise-level businesses, which may not be suitable for small businesses.
Pricing information is not readily available on the website and may require a demo to be scheduled for access.
There may be a learning curve for users to fully maximize the platform's features and capabilities. Product Description
Discover why our easy creation, organization, and numerous integrations, make us so popular with non-technical and tech-savvy teams alike.
Pros and Cons
Slab allows users to easily create, organize and discover knowledge for the entire organization in an intuitive interface.
Slab's Unified Search pulls answers from integrated tools and Slab content, presenting the most relevant results all in one place.
Slab integrates with a range of productivity tools like Google Drive, Asana, Slack, and more.
Slab's free version is only available for up to 10 users.
The platform may not entirely replace other productivity tools, but it still requires a separate subscription.
The limitations of the free version and premium subscription price may not be ideal for small businesses or startups operating on a tight budget.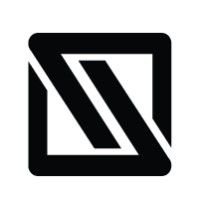 Product Description
Search Filter reduces the amount of hits you get on a given query, making it easier and faster to find the document or asset that you want.
Pros and Cons
IT Glue offers a comprehensive and SOC 2-compliant documentation management platform for IT departments and MSPs.
The software offers automation for network discovery, documentation, and diagramming, providing a more efficient way for IT professionals to manage their systems.
IT Glue offers a variety of integrations with popular tools such as Microsoft Teams and ConnectWise Manage, allowing users to streamline their workflow and increase productivity.
The pricing model for IT Glue, starting at $29/user with a 5 user minimum, may be too expensive for smaller organizations or those with limited budgets.
While IT Glue offers a great deal of functionality, it may take some time for users to learn and become proficient with the platform.
Some users have reported issues with customer support, including problems with response times and difficulty resolving technical issues. Product Description
The Shelf knowledge management platform uses AI to provide on-demand answers to the questions that block customer and employee success.
Pros and Cons
Shelf combines cutting-edge artificial intelligence with modern knowledge infrastructure to accelerate fast, accurate answers to customer questions.
Shelf offers lightning-fast implementation and guarantees user adoption, making it a quick win.
Shelf is consistently rated #1 for Knowledge Management and has reduced average search time from 4 minutes to less than 30 seconds.
There is no information about the pricing of the Shelf platform, which may give potential customers a hard time understanding how expensive it is.
Shelf works with only a handful of integrations, compared to other knowledge management products that work with a wider range of tools.
There is limited information about Shelf's security features, which may be a concern for businesses that prioritize data security. Product Description
GitBook makes it easy to research, plan and document products, from start to ship.
Pros and Cons
Wide range of integration with other tools like Slack, GitHub, and Google Analytics
Allows for collaboration across teams and technical ability levels
Provides a platform for creating and publishing user-ready public docs with custom domains and branding
May require some time to learn and get used to the platform's features
Pricing information is not readily available on the website
Some advanced features may only be available on higher-tier pricing plans. Product Description
Save time and retain customers, write, translate and manage better product documentation with Docsie
Pros and Cons
Docsie offers a one-stop-shop for all enterprise documentation needs, reducing the reliance on multiple disparate tools.
Docsie allows users to host custom knowledge portals, documentation hubs, and self-service pages that reflect the brand design, style, and voice.
Docsie offers team collaboration and project management, allowing teams to streamline collaboration and drive productivity.
Docsie may not be suitable for small businesses or individuals with limited documentation needs as it is primarily designed for large-scale organizations.
The pricing plan for Docsie is not stated in the passage, which may make it hard for potential users to assess if it is within their budget.
Some users may feel overwhelmed by the multitude of features offered by Docsie and may find it difficult to navigate or understand how to use all the tools.
Missing a tool?
List it here

->
Frequently asked
questions
The best knowledge base software depends on your business requirements and goals. Some popular options include Zendesk Guide, Freshdesk, and Helpjuice. Consider features such as ease of use, customizability, and analytics to find the right software for your needs.
Knowledge base software helps businesses organize, manage, and share important information with their employees and customers. It offers benefits such as improved productivity and efficiency, reduced workload for support teams, 24/7 access to information, self-service support for customers, and better collaboration within teams.
The common use of knowledge base software is to centralize and organize company knowledge in one place. It enables businesses to create and maintain a library of articles, documents, FAQs, and tutorials for employees and customers. It also provides features for searching, categorizing, and updating content to improve self-service support and reduce repetitive inquiries.
When choosing knowledge base software, consider features like ease of use and customization, ability to organize and search content, analytics and reporting, user management, integrations with other tools, reliability and security, and customer support. These features will ensure efficient and effective management of your knowledge base.
Knowledge base software is used across various industries, including technology, healthcare, finance, education, customer service, and more. It is a valuable tool that helps businesses of all sizes and sectors to organize and streamline their internal information, while also providing customers with self-service support options.
The cost of knowledge base software varies depending on the provider, features, and level of service required. Some providers offer free plans with basic features while others can range from $10 to $500 or more per month. It's important to compare options and select a plan that fits your needs and budget.
Yes, there are free knowledge base software tools available. Some popular options include Helpjuice, Document360, and ProProfs Knowledge Base. These free plans often have limitations on features, articles, and users. However, they can be a good starting point for small businesses or those with basic knowledge management needs.
Knowledge base software generally requires basic technical skills. Its user interface is intuitive and often comes with pre-designed templates. However, advanced features such as API integration or customizations may require some technical knowledge or assistance from support resources.
How to use this page to find the right software
Identify your needs and requirements from the software. Consider factors like functionality, features, platform compatibility, budget, and any specific industry or personal preferences.
Based on your needs, prioritize the features or functionalities that are essential for your software.
Explore the website link of each software to gather more detailed information about it.
Revolutionize productivity and planning with interactivity
⚡ Involve customers in the planning process with interactive surveys
✉️ Improve productivity by inserting forms in emails
🤝 Allow your network to book a meeting with you inside the email
Early stage startup? These tools might help you
Better emails. less work.
super growth.