Best Knowledge Management Software in 2023
Are you looking for a Knowledge Management Software for your business? You have come to the right page. This guide will help you discover the best Knowledge Management Software of 2023 and along with a deep dive into their features, pricing, rating, etc.
What is Knowledge Management Software?
Knowledge management software helps organizations centralize and organize information to improve efficiency, productivity, and decision-making. It enables stakeholders to capture, share, and access critical knowledge, such as documents, policies, procedures, and best practices. With this software, businesses can reduce redundancy, save time, and improve collaboration across teams. Additionally, it can provide insights into usage trends and knowledge gaps, allowing for ongoing optimization of the knowledge base.
How Knowledge Management Software work or function?
Knowledge management software helps organizations collect, store, and share knowledge and information among their employees. It provides tools that allow users to access and contribute to a central repository of knowledge, improving collaboration and knowledge transfer throughout an organization. Knowledge management software also offers features like search functionality, content creation tools, and analytics to help organizations optimize their knowledge management efforts and make better use of their intellectual assets.
Benefits of Knowledge Management Software?
Benefits of knowledge management software:
Streamlined access to information and documents reduces time spent searching for necessary data.
Facilitates collaboration and information sharing between team members and departments.
Increased efficiency and productivity due to faster decision-making and reduced errors.
Improved customer service through faster response times and more accurate information.
Enhanced regulatory compliance by ensuring consistency in documentation and procedures.
How we curated this list
We conducted extensive research to identify a wide range of software options within each category. This involved exploring online resources, industry publications, software directories, and user reviews. Please note that the pricing and features mentioned here are subject to change. We recommend you to visit the product website for the latest information before making a decision.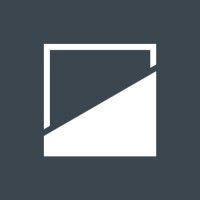 Product Description
We are are a global leader in data-driven investment management solutions delivering products and services to optimize efficiency and control.
Pros and Cons
Wide range of solutions for data-driven investment management, including Performance & Analytics, Risk, Data Technology & Services, Regulatory, and Investor Communications.
Sophisticated and comprehensive solutions to mitigate financial and operational risks, meet regulatory requirements, and comply with global regulatory mandates.
Empowers clients with transparency, accuracy, and meaningful insights into performance, attribution, and investment strategies to enhance decision-making.
No mention of pricing or costs associated with these solutions, which could be a drawback for potential clients seeking transparency in pricing.
No information provided on the company's customer service or support, which is essential for clients to take full advantage of the solutions.
Limited focus on ESG solutions, which is becoming increasingly important for institutional investors and asset managers seeking to manage environmental, social, and governance standards and risks efficiently.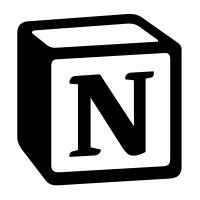 Product Description
A new tool that blends your everyday work apps into one. It's the all-in-one workspace for you and your team.
Pros and Cons
Consolidation of tools: Notion allows for the centralization of knowledge, projects, and documentation in one place, which can save time and cut costs by getting rid of other tools.
Versatility: Notion offers various templates and customization options that cater to different team sizes, functions, and needs, making it suitable for a wide range of industries and projects.
AI integration: With Notion AI, users can access the power of artificial intelligence within the application, which can enhance productivity and streamline workflows.
Learning curve: While Notion offers comprehensive tutorials and guides, learning how to navigate and use all of its features may take some time and effort, which may be a disadvantage for those who need a quick and simple tool.
Limited language support: Although Notion is available in various languages, it currently supports only a few (English, Korean, Japanese, French, German, Spanish, Portuguese), so it may not be accessible for non-English speakers.
Subscription-based: Notion offers a free plan for individuals, but for teams and advanced features, a subscription is required, which may not be feasible for those on a tight budget or prefer a one-time payment model.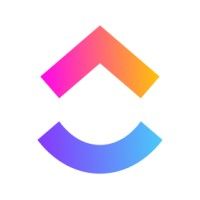 Product Description
Our mission is to make the world more productive. To do this, we built one app to replace them all - Tasks, Docs, Goals, and Chat.
Pros and Cons
ClickUp -0 offers a wide range of features, including management of tasks, goals, docs, whiteboards, dashboards, and chat, making it a comprehensive productivity solution.
The platform is highly customizable, allowing users to organize their work based on their needs and preferences.
ClickUp offers a free forever plan with no credit card required, which is great for individuals or small teams who can't afford to pay for a productivity tool.
As ClickUp offers so many features, it may take some time for users to learn how to use all of them effectively, which could be overwhelming.
Although the platform is highly customizable, some users may find that it requires a lot of setup to get the most out of it, which could be time-consuming.
ClickUp may not be the most suitable option for larger organizations or enterprises with complex workflows and requirements, as it is primarily designed for small to medium-sized teams.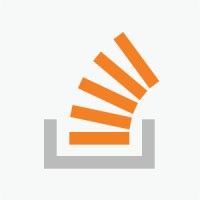 #4
Stack Overflow for Teams
Product Description
Stack Overflow is the largest, most trusted online community for developers to learn, share​ ​their programming ​knowledge, and build their careers.
Pros and Cons
Stack Overflow for Teams is a one-stop solution for all developers, with easy access to information regarding code as well as other policies.
It prevents interruptions and saves time, allowing for more productive work.
It has won several awards, demonstrating its efficiency and reliability.
The pricing and plans may not be suitable for small businesses or individual developers.
Although it helps reduce interruptions, it may not fully eliminate them.
It primarily caters to developers and may not be as useful for non-technical employees.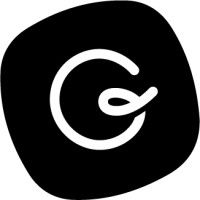 Product Description
Cut through the noise and end information overload with Guru, an all-in-one wiki, intranet, and knowledge base that serves as your company's single source of truth.
Pros and Cons
Guru is an all-in-one tool that integrates with various platforms such as Slack, Gmail, Microsoft Teams, and Chrome, making it easier for employees to access information they need without having to switch between different applications.
The AI-powered tool provides smart features that keep getting better over time, allowing for smooth and efficient workflow.
Guru's AI identifies knowledge gaps and generates verified content, eliminating the need to sift through chats for important information, saving time and improving employee productivity.
While Guru's AI integration feature ensures that the content is accurate, it may create concerns for employees regarding their job security and the need for human intervention.
The product is focused on information management and may not be suitable for businesses or organizations that require complex functionality and customization.
The pricing model is not clear and may be expensive for businesses with a large number of employees.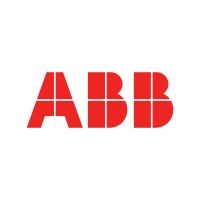 #6
ABB Electronic Work Instructions
Product Description
ABB is a pioneering technology leader that works closely with utility, industry, transportation and infrastructure customers to write the future of industrial digitalization and realize value.
Pros and Cons
Provides manufacturing information and instructions which are automatically displayed to the right user through an easy-to-use and intuitive interface.
Supports certification, procedures, drawings, safety instructions, shift notes and any other type of electronic documents which helps eliminate a paper-driven production process.
Enables delivery of the most important information to the shopfloor in the shortest time with its instant messaging support.
Requires integration with common document repositories (SAP DVS, ZVS, SharePoint, Enovia, SmartTeam) which may prove to be complicated for some users.
Replacing pen and paper with mobile apps is a new trend which may not be adopted by all companies immediately.
Provides a lot of functionalities which may be overwhelming for users who only need to perform a few basic tasks.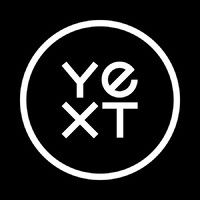 Product Description
API-first, AI-led, and composable digital experience platform that creates content and delivers it wherever your customers, employees, and partners are - both owned and third-
Pros and Cons
The Yext Answers Platform offers a powerful search engine on the website to drive business.
Yext offers a customizable web page feature that can facilitate discovery and conversion of interested visitors.
The AI-led platform of Yext allows organizations to build consumer grade digital experiences, regardless of the size of the team.
Yext can be expensive, and organizations must choose the right plan for their business.
The platform offers multiple products, which can be overwhelming for small businesses.
Yext promotes its platform as the best solution for all businesses, but it may not suit the needs of every company.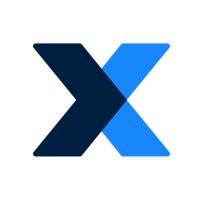 Product Description
MaintainX helps you track your reactive maintenance, preventive maintenance, and control the daily operations of your business. Get started for Free!
Pros and Cons
MaintainX eliminates paperwork, making day-to-day maintenance tasks simpler and quicker.
Provides comprehensive coverage for maintenance tasks from Work Orders to Checklists and Inspections.
Has a user-friendly software that allows for easy creation, assignment, and monitoring of Work Orders.
Some features, such as preventive maintenance, require recurring payments as they are not included in the free account.
The pricing for the enterprise version is not readily available and may need further inquiry.
Might take time to set up, learn and integrate with other systems.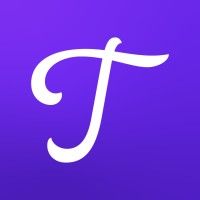 Product Description
The only employee training and knowledge management platform also rated number one for onboarding, SOPs, process documentation, and learning management.
Pros and Cons
The platform helps to systemize and scale businesses by providing an easy app to onboard, train and create process documentation.
Trainual guides the content creators to think about work processes and increase efficiency and scalability.
The tool offers comprehensive policies that can be customized according to business needs and push policy changes and updates to everyone in minutes.
It is not clear how much the product costs, making it hard to assess if it's affordable for small businesses.
It's not clear how user-friendly the platform is, so there might be a learning curve for users who are not tech-savvy.
The descriptions on the product page are wordy and confusing, making it hard to understand the product's benefits and features.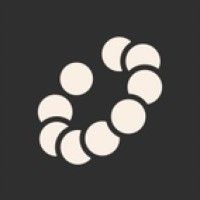 Product Description
Discover Slite's AI powered knowledge base for quick access to trusted company info. Simply ask Slite and get the answers you need. Start free.
Pros and Cons
Can be used for multiple solutions such as knowledge base, project documentation, employee onboarding, and team meetings.
Provides a search feature that searches through all the documents to provide quick access to information.
Has ready-to-use templates for product specs, company handbooks, and meeting notes.
Standard plan is priced at $8 per user per month which may not be affordable for small businesses.
The AI assistant may not work as expected and may not provide accurate information.
The app can only be downloaded on Mac, Windows, iOS, and Android, which may not be available on all devices. Product Description
Instantly create a self-service knowledge base for your customers. Build FAQ, User guides, Product Documentation, Standard Operating Procedures and many more
Pros and Cons
The platform offers a range of features to create and manage an online self-service knowledge base for customers and employees.
The platform caters to various use cases such as product help docs, technical documentation, FAQs, etc.
The platform is scalable, providing a seamless experience even at massive scales and is trusted by thousands of users globally.
Pricing information is not provided on the website, making it difficult for potential customers to determine if it fits their budget.
The platform seems to be catered towards tech companies with technical writers, so it may not be suitable for businesses in other industries.
The platform's focus on SEO and marketing may not be a priority for some businesses, leading to underutilization of some of its features.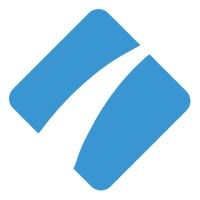 Product Description
Checklist and workflow software for businesses. Create recurring processes and standard operating procedures in seconds. Get started free.
Pros and Cons
Process Street provides a simple and no-code way of managing team's recurring work which is beneficial for teams that have repetitive tasks.
The quick start templates, intuitive design, and no-code interface make it easy to get started quickly without requiring prior training.
Process Street has military-grade security and compliance which makes it trusted by Fortune 500 companies and governments around the world.
Process Street's pricing is not mentioned in the passage, which could be a concern for those looking to purchase the product.
The passage doesn't provide information about the level of customization possible within the workflows, which may not suit all business needs.
Though Process Street provides native apps for Slack and Microsoft Teams, it is not clear if it integrates with other similar apps, limiting its compatibility. Product Description
The Role Of A Medical Transcriptionist In the Healthcare Industry and What is Required for Medical Transcription
Pros and Cons
Provides flexibility of working hours and the option to work from home.
Decent salary based on working hours, rates per line or rates per character.
Various opportunities to progress in the field, such as becoming supervisors, quality assurance specialists or department heads.
Proficiency in medical terminology, good knowledge of English grammar, punctuation and spellings, and advanced editing proofreading skills are a must for the profession.
A Windows-installed PC, internet access, sound card amplifier, stereo headphones, foot pedal, licensed software like medical dictionary, spellcheck, equipment glossary, abbreviation dictionary and English dictionary are necessary for working as a medical transcriptionist.
There is no specific qualification required, but training and certification can help enhance skills and knowledge in the profession.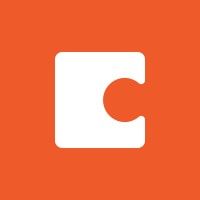 Product Description
Coda brings all your words, data, and teamwork into one powerful doc. Cut your team's SaaS spend by consolidating with Coda.
Pros and Cons
Consolidates tool stack into one space, making it more convenient for users.
Powerful building blocks allow users to create the tools they need.
Pricing model allows users to only pay for who makes, not who contributes, saving money for everyone.
Only available in alpha stage, so full functionality and stability may not be available yet.
May take time for users to learn and get used to using the software.
Limited case studies and testimonials available to show success with the product.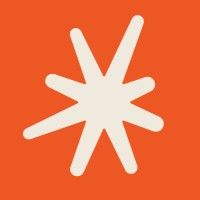 Product Description
A smarter knowledge sharing platform to transform tribal knowledge into working company data. Eliminate information silos, increase productivity.
Pros and Cons
Bloomfire offers a centralized, searchable platform for knowledge management.
The platform provides AI-powered search for faster access to information.
Bloomfire offers built-in analytics for gaining insights on user engagement, identifying knowledge gaps, and improving content.
The pricing for Bloomfire is not readily available on their website, which may deter potential customers.
Some users may find the platform overwhelming due to the extensive list of features and solutions offered.
Bloomfire may not be suitable for small businesses or individuals due to the focus on enterprise-level solutions.
Missing a tool?
List it here

->
Frequently asked
questions
The best knowledge management software depends on your specific requirements. Some popular options include Confluence, Bloomfire, and ProProfs. Evaluate features, pricing, integration capabilities, and user-friendliness to find the software that aligns with your business needs.
Knowledge management software offers benefits such as centralized information storage, easy access and retrieval of knowledge assets, improved collaboration, knowledge sharing, reduced duplication of efforts, increased efficiency, and enhanced decision-making processes. It helps businesses leverage their knowledge and empower their workforce.
The common use of knowledge management software is to capture, store, organize, and share knowledge within an organization. It enables businesses to improve efficiency, reduce redundancy, facilitate collaboration, foster innovation, and streamline decision-making. It also provides features for search, access control, version control, and analytics to optimize knowledge utilization.
When choosing knowledge management software, consider features such as search functionality, content creation and collaboration tools, analytics and reporting, security measures, integration options, and user-friendly interface. These features will help you effectively manage and optimize your knowledge management process.
Knowledge management software is used in various industries such as healthcare, banking and finance, government, IT, education, and more. It helps organizations to manage and share information within the company and improve decision-making processes.
The cost of knowledge management software varies based on features and provider. It can range from free plans with limited features to monthly subscriptions starting at $10 to $200 or more, depending on the scale and level of service required.
Yes, there are free knowledge management software tools available. Some popular options include Bitrix24, Trello, and Confluence. These free plans often have limitations on features and users. However, they can be a good starting point for small businesses or those with basic knowledge management needs.
The technical expertise required to use knowledge management software depends on its complexity. Basic skills may be enough for some solutions, while others may require advanced knowledge. It's best to research available options and understand the capabilities and requirements before choosing a tool.
How to use this page to find the right software
Identify your needs and requirements from the software. Consider factors like functionality, features, platform compatibility, budget, and any specific industry or personal preferences.
Based on your needs, prioritize the features or functionalities that are essential for your software.
Explore the website link of each software to gather more detailed information about it.
Revolutionize productivity and planning with interactivity
⚡ Involve customers in the planning process with interactive surveys
✉️ Improve productivity by inserting forms in emails
🤝 Allow your network to book a meeting with you inside the email
Early stage startup? These tools might help you
Better emails. less work.
super growth.