Best Wireframing Software in 2023
Are you looking for a Wireframing Software for your business? You have come to the right page. This guide will help you discover the best Wireframing Software of 2023 and along with a deep dive into their features, pricing, rating, etc.
What is Wireframing Software?
Wireframing software is a digital tool that allows the creation of visual representations of user interfaces and website structures. This software is essential for designers in the initial stages of creating an app or website. It helps to define the site's hierarchy, layout, and functionality, which serves as a blueprint for the development process. Wireframing software allows for easy modifications and feedback collection from the design team, making it a crucial tool for creating a user-friendly and intuitive interface.
How Wireframing Software work or function?
Wireframing software allows designers and developers to create a visual representation of a website or application before the actual development process begins. It helps in conceptualizing the user interface, interactions, and information architecture, and enables stakeholders to provide feedback and make iterations. Wireframing software also helps in streamlining the design process, improving communication between team members, reducing errors, and saving time and resources.
Benefits of Wireframing Software?
Benefits of wireframing software:
Wireframing software helps to create an early visual representation of a website or application, which can save time and money in the design process.
It can help to identify and address potential design flaws and errors before the development stage.
Wireframes can be used to communicate design ideas and concepts to stakeholders, clients, and team members.
It can assist in creating a better user experience by ensuring optimal layout, navigation, and functionality of the final product.
With wireframing software, designers can experiment with different design options, refine their ideas, and collaborate with others in real-time.
How we curated this list
We conducted extensive research to identify a wide range of software options within each category. This involved exploring online resources, industry publications, software directories, and user reviews. Please note that the pricing and features mentioned here are subject to change. We recommend you to visit the product website for the latest information before making a decision.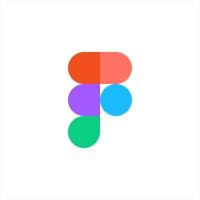 Product Description
Build better products as a team. Design, prototype, and gather feedback all in one place with Figma.
Pros and Cons
All-in-one design platform that allows teams to deliver better products faster.
Allows teams to align early and stay in-sync from initial idea to shipped product.
Offers searchable assets and shareable styles in one central location that is accessible to the entire company.
The platform may be difficult for beginners to learn and navigate, potentially slowing down the design process.
The Figma enterprise pricing plan may be expensive for smaller businesses.
The online whiteboard feature, FigJam, may not be as advanced as other standalone whiteboard tools available on the market.

Product Description
Lucidchart is the intelligent diagramming application where seeing becomes doing. With this intuitive, cloud-based solution, everyone can work visually and collaborate in real time while building flowcharts, mockups, UML diagrams, and more. Sign up for free now.
Pros and Cons
Lucidchart allows you to easily visualize complex ideas faster, clearer and more collaboratively.
A common visual language accelerates collaboration and improves communication.
Lucidchart offers organizations a secure, scalable way to enable intelligent diagramming.
The pricing plans for Lucidchart may not be affordable for every individual and business.
Some users may find the software interface to be a bit complex to navigate, which could require additional time to learn.
The features offered on the platform might be overwhelming for some users, making it difficult to determine which features to use and when to use them.
Product Description
Whimsical combines whiteboards and docs in an all-in-one collaboration hub.
Pros and Cons
Whimsical offers a unified hub for collaboration, combining different methods of visual thinking like flowcharts, mind maps, wireframes, and more.
With Whimsical, users can get inspirations and start quickly with a wide range of templates and building blocks for bringing their ideas to life.
Whimsical integrates with other popular apps like GitHub, Notion, Figma, and Slack, making it easy to connect and collaborate with teams.
Users may need to upgrade to a Pro or Org plan to access more features and benefits which could become costly for larger teams.
The free version of Whimsical only offers a limited number of items, which may not be enough for some users and teams.
Some users may find Whimsical's interface, features, and functions overwhelming or confusing if they are not familiar with visual collaboration tools.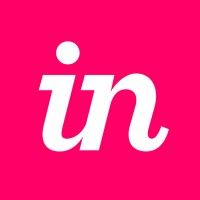 Product Description
InVision is the online whiteboard and productivity platform powering the future of work. See how InVision Freehand is purpose-built for team collaboration.
Pros and Cons
Freehand is half the price of its main competitors, Miro and Mural, making it more accessible for all kinds of organizations.
Freehand has over 200 pre-built templates available, which can help teams efficiently address different business processes.
Freehand has bidirectional integrations with several other common tools, making it easy to use it as part of the overall workflow.
Freehand's pricing structure is not clearly outlined on the website, so it may be difficult for potential customers to know how much they would need to pay.
Freehand is not the only visual collaboration tool on the market, so there may be other options that better suit a team's specific needs.
Some users may prefer more structured or organized planning tools rather than an open canvas format.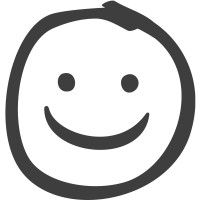 Product Description
Balsamiq is the company behind Balsamiq Wireframes, the industry standard low-fidelity wireframing tool.
Pros and Cons
Balsamiq Wireframes is an industry-standard low-fidelity wireframing software that allows anyone, including business owners, product managers, business analysts, developers, agencies, and UX professionals, to design great user interfaces.
The company offers online courses and resources through their Wireframing Academy to help people learn wireframing and UI design.
Balsamiq Studios, LLC gives back to society by supporting nonprofits, doing community service, and sponsoring raffles and open source projects.
There is no information in the passage about the pricing structure of Balsamiq Wireframes, which may be a drawback for potential users.
The company emphasizes low-fidelity wireframing, which may not be suitable for some users who prefer high-fidelity design tools.
The passage does not offer any information about customer reviews or satisfaction with the product, which could be a concern for potential buyers.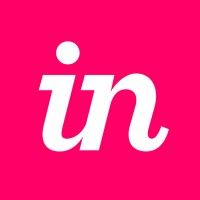 Product Description
InVision is the online whiteboard and productivity platform powering the future of work. See how InVision Freehand is purpose-built for team collaboration.
Pros and Cons
Freehand is an all-in-one collaborative online whiteboard that centralizes the entire workflow of a project and ensures alignment at every stage of the process.
The tool integrates with other tools that teams use on a daily basis, such as Jira, Asana, and Google Docs, facilitating better collaboration.
Freehand offers all the critical features at half the cost of other leading visual collaboration tools, thus democratizing collaboration by giving everyone a seat at the table.
The tool's functioning might be complicated for beginners who lack experience with similar tools.
The interface could be more user-friendly.
Freehand may not be the ideal tool for teams that do not require a lot of collaborations or do not work on interdependent parts of the project.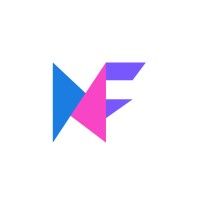 Product Description
MockFlow is an intuitive web app to simplify your product design process. A quick way to create and collaborate on wireframes for web, mobile, and desktop apps.
Pros and Cons
MockFlow provides a comprehensive set of tools for product design and management.
The tool is free to get started with and also offers access to free UI kits, templates and addons.
Teams can collaborate on product design documents in real-time using built-in team chat, video conference, and live presentation modes.
Some users may find the whiteboard-like interface of the tool challenging to navigate and may require some time to get used to.
MockFlow's feature set can be overwhelming for new users, and some users may struggle to find the specific tools they need within the platform.
It may not be suitable for users who require sophisticated design tools and may need to switch to another design software at some point.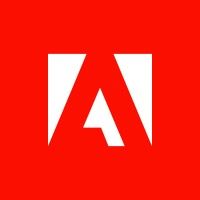 Product Description
Quickly and simply build a personalized website to showcase your creative work with Adobe Portfolio. Now included free with any Creative Cloud subscription.
Pros and Cons
User-friendly interface that allows for easy design and prototyping of websites and apps.
Integration with other Adobe Creative Cloud products, such as Photoshop and Illustrator.
Compatibility with multiple platforms, including Windows and Mac.
Limited features compared to other design software, such as Sketch or Figma.
Collaboration capabilities are restricted to Adobe Creative Cloud users only.
No support for plugins or extensions at this time.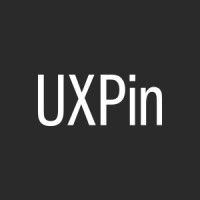 Product Description
Design tool like no other. Prototypes that feel real, with powers of code components, logic, states, and design systems. Join for free!
Pros and Cons
UXPin offers component-driven prototyping, allowing designers to design with the same components that developers use to build products with, resulting in a smoother and more efficient product development process.
The tool integrates with Storybook, Git repo and NPM package, providing designers with the ability to use code components straight from their design system, app, or website, saving valuable time.
UXPin provides users with built-in features such as Contrast Checker and Color Blindness Simulator, to ensure that designs are inclusive and in line with WCAG standards.
There is a learning curve associated with UXPin's more advanced features, such as Merge technology, which may be difficult for novice users to master.
The pricing model for UXPin may be cost-prohibitive for individual designers or teams on a tight budget.
While UXPin is designed to bring designers and developers closer together, it may not be effective in doing so if members of the team are resistant to change or are set in their ways.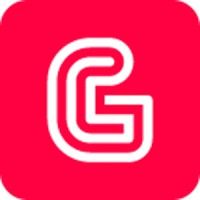 Product Description
HotGloo is a UX, wireframe and prototyping tool designed to build wireframes for web, mobile and wearables.
Pros and Cons
HotGloo is an easy-to-use wireframe and prototyping tool that provides every user interface element needed to design responsive wireframes and prototypes.
It provides over 2000 elements, icons, and UI widgets, making its element library one of the most comprehensive ones out there.
HotGloo is mobile optimized, allowing users to edit, review, and test their work on any mobile device, leaving page notes or adding comments on the go.
HotGloo operates in the browser, which means that a reliable internet connection is needed to use it.
Its pricing plans might be a little more expensive than other similar tools in the market.
Having too many features or icons might overwhelm beginners, who may find it challenging to navigate the platform. Product Description
Easily create web and mobile app prototypes and wireframes with Justinmind UI prototyping tool. It's FREE. Start prototyping now!
Pros and Cons
Wide range of design and prototyping tools for web and mobile apps.
Real-time collaboration experience for teamwork and seamless design communication.
No limits to UI Design, as there are free UI design features with no restrictions on the number of projects.
The tool may not be ideal for those who want to code their prototypes.
Some features may require a learning curve for beginners or those not accustomed to design or prototyping tools.
Limited app integration may affect seamless workflow if users require a tool that seamlessly syncs with other systems. Product Description
Moqups is a streamlined and intuitive web app that helps you create and collaborate on wireframes, mockups, diagrams and prototypes — for any type of project.
Pros and Cons
A comprehensive tool that covers wireframing, diagramming, prototype creation, and collaboration features.
It has a library of pre-built stencils and icons to create professional designs quickly.
The product is Cloud-based, and accessible from anywhere, making it ideal for teams working remotely.
The product can have a steep learning curve for new users unfamiliar with design tools.
The vast array of features may mean that users end up paying for features they don't need.
While it allows real-time collaboration, it may face some latency issues while working on larger projects. Product Description
Visual communication software that helps people make professional-looking content quickly.
Pros and Cons
OmniGraffle offers designing, rapid-prototyping, and diagramming features.
The tool is purpose-built for explaining complicated ideas in a beautiful, precise way.
The stencils, projects, and JavaScript automation can be used on Mac, iPad, and iPhone, allowing users to quickly create or edit a diagram from anywhere.
OmniGraffle is only compatible with devices that run on macOS 11 and iOS/iPadOS 14, limiting its accessibility.
The cost of OmniGraffle might be a barrier to those who need to use it for occasional projects.
The tool's powerful tools for creating vector graphics may be overwhelming for beginners or those who only need basic image editing features. Product Description
Create and share better wireframes with a powerful, intuitive low-fidelity wireframing tool.
Pros and Cons
Essential tools made simpler and smarter, with a limited palette of colors and options, enabling users to focus on what matters at the wireframing stage.
Simple and context-sensitive UI, with smart features that appear when you need them and disappear when you don't, making it easier for users to navigate and work efficiently.
Offers a free version with clickable wireframes, making it possible for users to try out the key features before committing to a paid subscription.
Limited to wireframing only, so users will have to switch to other tools for more advanced design features.
May not be suitable for advanced users who need a wider range of features and customizable options beyond the basics.
Paid plans may be considered expensive for some users, with the cheapest plan starting at $16/month. Product Description
Mockingbird simplifies the process of designing and collaborating on website and application mockups. Create, link, preview, and share your creations with ease using this online tool.
Pros and Cons
Affordable: The Mockingbird stroller is relatively affordable compared to other high-end strollers available in the market.
Versatile: The stroller can be used as a single or double stroller, making it versatile for families with multiple children.
Easy to use: With its simple and modern design, the Mockingbird stroller is easy to use and maneuver.
Heavy: The stroller is relatively heavier compared to other strollers in its category, which may be inconvenient for some parents.
Limited color options: The stroller is available in limited color options, giving the buyer fewer choices to match their preferences.
No cup holder or tray: The stroller does not come with a cup holder or a tray, which may be a deal-breaker for some parents who prefer their drinks or snacks within reach.
Missing a tool?
List it here

->
Frequently asked
questions
The best wireframing software varies based on your specific needs and goals. Popular options include Figma, Adobe XD, and Sketch. Evaluate features, pricing, collaboration, and learning curve to find the software that aligns with your design requirements.
Wireframing software offers benefits such as effective visualisation of website/app layout, streamlined design process, improved communication between designers and stakeholders, easy changes and modifications, and saving time and resources. It helps businesses create user-friendly interfaces, enhance user experience, and increase conversion rates.
The common use of wireframing software is to create a visual representation of a website or app's structure and interface before actual development. It helps designers and developers to plan, organize, and collaborate on the design, layout, and content. It also provides features for interactive prototyping, testing, and sharing for feedback.
When choosing wireframing software, consider features like ease of use, drag and drop functionality, design flexibility, responsiveness, collaboration tools, symbol libraries, ability to export to various formats, integration options, customer support, and pricing. These features will help you efficiently create and communicate your designs.
Wireframing software is used in various industries such as web and app design, software development, graphic design, marketing, and UX/UI design.
The cost of wireframing software can vary widely based on features, provider, and level of service required. Prices can range from free plans with limited features to monthly subscriptions starting at $10 to $200 or more. Factors such as team collaboration and integration with other tools may also impact the cost.
Yes, there are free wireframing software tools available. Some popular options include Balsamiq, Figma, and Sketch. These free plans often have limitations on features, project sizes, and team members. However, they can be a good starting point for individuals or small teams with basic wireframing needs.
Wireframing software may require a moderate level of technical expertise. While some programs have intuitive interfaces, users may need to understand basic design concepts and be able to manipulate graphic elements. Advanced features may require more specialized knowledge or assistance from support resources.
How to use this page to find the right software
Identify your needs and requirements from the software. Consider factors like functionality, features, platform compatibility, budget, and any specific industry or personal preferences.
Based on your needs, prioritize the features or functionalities that are essential for your software.
Explore the website link of each software to gather more detailed information about it.
Captivate your clients with interactivity
⚡ Biold a portfolio/gallery in the email with the carousel widget
⏳ Gather feedback on the design inside the email with rating forms
✉️ Nurture relationships with existing customers with automation
Early stage startup? These tools might help you
Better emails. less work.
super growth.